News
A Woman was Assaulted on the D Train in the Bronx, Suspect Video released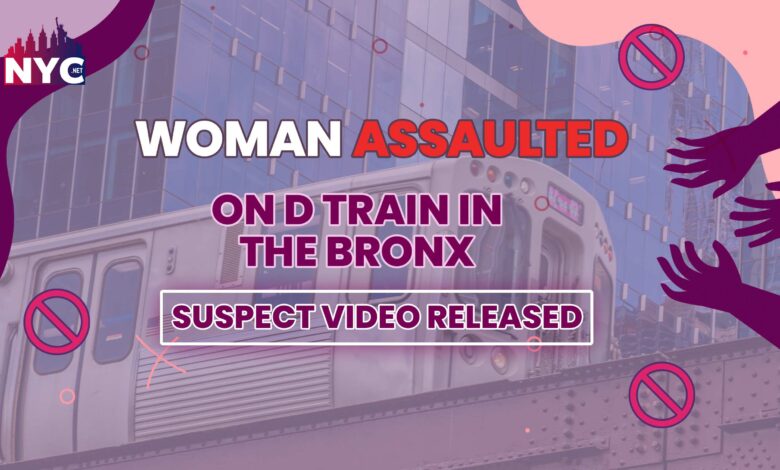 Woman was Assaulted on the D Train 
Unfortunately, it's a story that's all too common – a woman riding the subway, minding her own business, when suddenly she becomes the victim of an unprovoked attack. On June 6 in the Bronx, this nightmare became a reality when a woman was assaulted on the D train. The suspect fled without reason, compounding the blow to the face as if punched. Thankfully, police have released video footage of the suspect in hopes of bringing him to justice. 
Therefore, stay with us to discover more about the assault of a woman on the D train in NYC and the ongoing investigation.
Therefore without any delay, let's dive right in.
A woman was Assaulted on the D Train.
Earlier this month, a woman was assaulted on the D train. Reportedly, she was punched in the face, and NYDP is now releasing the video of her suspect. 
Undoubtedly, It is such a horrifying and disgusting incident to account for. It's sickening to narrate that a 44-year-old woman was on a northbound D train near Grand Concourse and 167 Street Station on June 6. Not so long after, someone sitting near her started to touch themselves under their pants. More so, they made a sexually explicit comment to her. 
Hence, the woman tried to play smart and took out her phone to record that individual. Consequently, according to the reporters, the suspect punched her in the face and fled the scene. 
Fortunately, the woman did not require any medical assistance afterwards.
Suspect Video Released 
Though the incident occurred earlier this month on June 6, the police released the suspect video just now. 
However, they encourage contacting the crime supporters if you recognize the victim. 
We wish you all stay safe from incidents like these. 
Reaction of People
The recent incident of a woman's assault while riding the D train in the Bronx on June 6 shook many people.
As news spreads about this disturbing event, people wonder how to prevent such crimes from happening again. Some have suggested increasing police presence on public transportation or installing more security cameras. Others believe addressing underlying social issues such as poverty and mental health could help reduce violence.
Regardless of what measures are taken, it is clear that incidents like these highlight the need for greater awareness and action when it comes to preventing violence against women. Everyone must speak out against such behaviour and support victims in their recovery.
This incident reminds us how vulnerable we can all feel when using public transportation. We must stay vigilant and work together towards creating safer communities for everyone.
Conclusion
In today's world, it is unfortunate that incidents like this still occur. It is important for us as a society to unite and act against violent behaviour. The police released the suspect's video, showcasing how they employed technology to identify perpetrators and guarantee their accountability in pursuing justice.
We must continue to raise awareness about these types of crimes and encourage bystander intervention when witnessing such incidents. We should also advocate for increased security measures on public transportation systems.
As we move forward, remember that everyone deserves the right to feel safe while commuting or simply going about their daily lives. Let us work towards creating a safer community where incidents like this become a thing of the past.