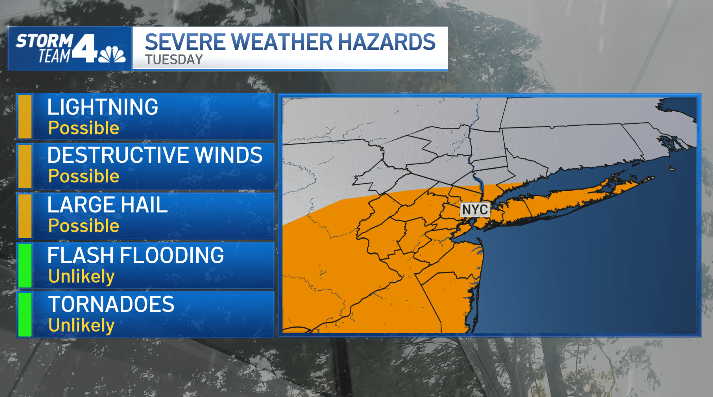 Potentially extreme climate threatens the tri-state location once more Tuesday with thunderstorms and unfavorable winds. It will drop the temperature to 60's through the end of the week.
During the day north and west of the city, some showers emerged early in the morning. By the midday, it got spread in different parts of New York City. Thunderstorms happened just before lunchtime.
It's expected that stronger storms will move in by the afternoon.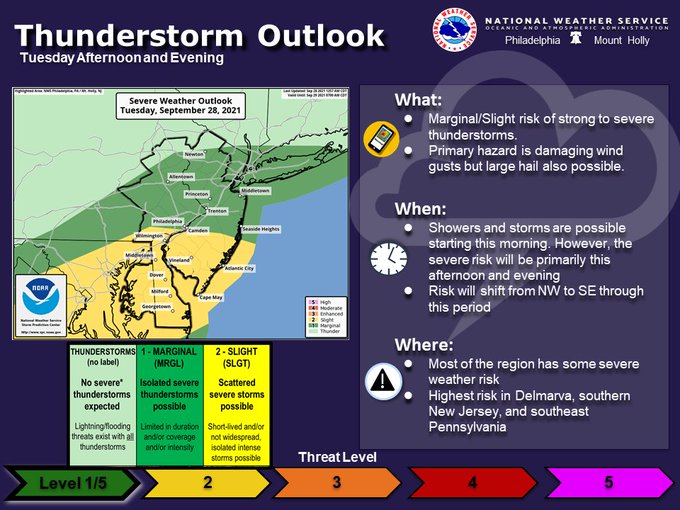 Lightning, large hail, and heavy winds are also possible. Flooding is not expected.
According to Storm Team 4, rough weather is expected to happen along the Jersey shore.
Cool and dry air can take temperatures to the 60s for most. Since July 3, Central Park has not faced highs in the 60s. For at least the end of the week, highs will remain below average.