Listing
Disco Sushi Restaurant opens in NYC.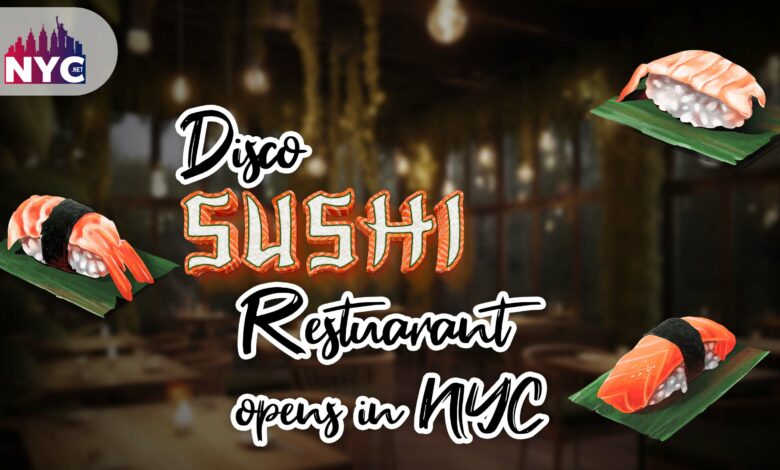 Disco Sushi Restaurant 
New York City's vibrant culinary scene has welcomed a delightful addition with the grand opening of Disco Sushi Restaurant. Blending the art of sushi-making with a touch of retro glamor, this innovative dining establishment offers a unique and immersive dining experience. With its fusion of delicious Japanese cuisine, lively ambiance, and groovy disco vibes, Disco Sushi Restaurant is poised to become a must-visit destination for locals and tourists seeking a memorable culinary adventure.
About the Disco Sushi Restuarant
Their master sushi chefs specialize in serving a high-quality traditional omakase experience. They craft a memorable and delicious meal using the finest quality fish in the world and conventional edomae techniques. Moreover, they offer a signature 12-piece omakase and an upgraded 17-course omakase. They also provide timed dining experiences perfect for any occasion, and we eagerly anticipate hosting you soon.
Menu
Furthermore, for Menu, their chefs carefully choose the finest seasonal ingredients and lead you through a timed tasting of some of the highest-quality sushi in the world. 
Hence, arrive early or extend your stay to savor their collection of craft beverages, thoughtfully selected to complement your omakase perfectly.
Further Details
Address:
41-17 Broadway New York, NY 1
Phone number:
(347) 396-5750
Timings and Dates
Wed-Sunday 5:00 PM-11:00 PM