Listing
Seeyabajo; A new underground supper club in NYC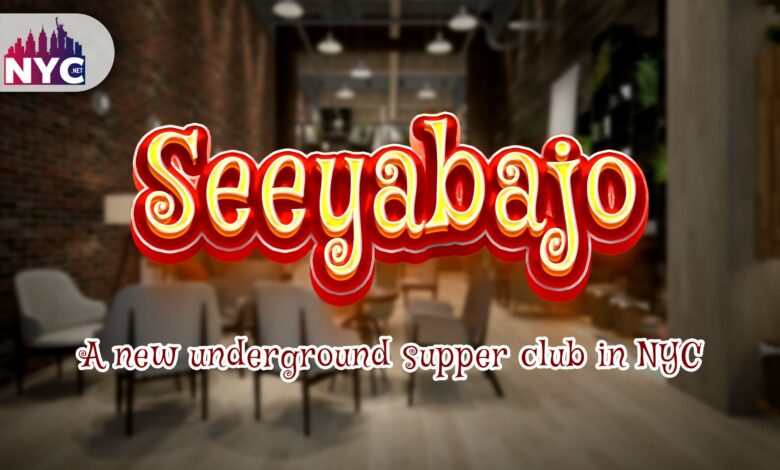 Seeyabajo
A new gem has emerged in the bustling and ever-evolving culinary landscape of New York City, where food enthusiasts are always on the lookout for unique and exclusive dining experiences. Seeyabajo, a clandestine underground supper club, has captured the attention and appetites of adventurous diners seeking a fusion of exquisite cuisine, a vibrant atmosphere, and an element of mystery. 
Hence, In this article, we delve into the captivating world of Seeyabajo, exploring:
About the restaurant

Its Menu and further details
So, let's get into it
About Seeyabajo
On Thursday, July 6, Seeyabajo will open beneath the popular Baja California restaurant seeyamañana. The team will transform the underground space into a vibrant hub for live music, craft cocktails, a raw bar, and more. 
And though seeyabajo resides downstairs, it defies any notions of being low-brow. The team introduces an elevated cocktail menu that showcases intricate creations, including the Down at Hussong's (featuring mezcal, Madeira, dry vermouth, chili pepper, tajin, and lime), the Besame Mucho (a horchata milk punch), and the Baja Malibu (a delectable Bacanora sour with coriander and mango).
Menu
Furthermore, Seeyabajo serves food both upstairs and downstairs during events. The menu features an array of small plates, including:
a Brussels sprout tostada
and yellowtail ceviche,
and enticing entrees such as tacos and enchiladas.
Furthermore, A new raw bar also presents delectable options like hamachi crudo, Baja oysters, and fresh lobster. Brunch is also a delightful highlight, featuring dishes like concha French toast and breakfast burritos.
Further Details
Service options: Dine-in · Curbside pickup · No delivery
Located in: THE RADIO WAVE BUILDING
Address: 49 W 27th St, New York, NY 10001
Hours: Closed ⋅ Opens 10 AM