Listing
Chang Lai Rice Roll Cart finds a beloved home in NYC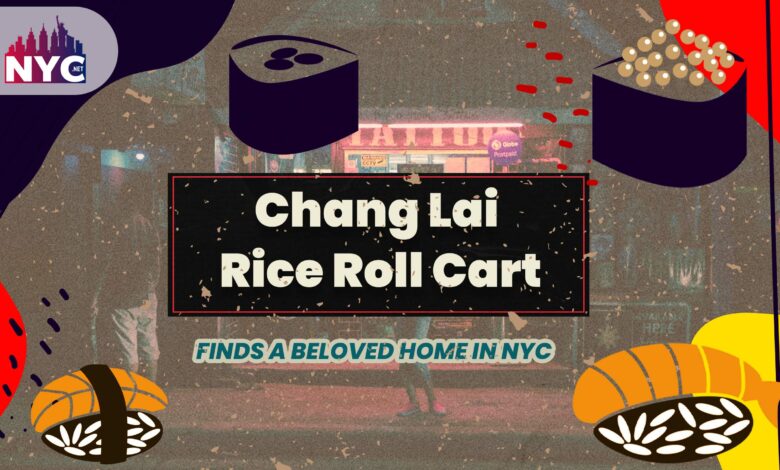 Chang Lai Rice Roll Cart 
In the bustling streets of New York City, where food carts reign supreme, a new addition has taken the city by storm. Hence, The Chang Lai Rice Roll Cart, a culinary gem from Asia, has found a beloved home in the heart of NYC. So, With its delectable offerings, the cart has become a favourite among locals and tourists alike, offering a unique and satisfying dining experience. 
Therefore, Let's delve into the details of this culinary sensation that has captured the hearts and taste buds of New Yorkers.
Hence, We are as excited as you are. 

About the Restuarant
Firstly, Chang Lai Rice roll cart has been selling rice noodles for 15 years. Furthermore, They were first established in 1995. However, now, they have added options since then including pig skin, and beef tripe.
Specialities
Moreover, they offer budget-friendly rice rolls with a wide selection of meat. Furthermore, Their fish ball rice noodles are also a popular choice. In addition to rice noodles, they also serve pig skin, boiled tea eggs, and beef tripe. 
Hence, You can enjoy a variety of Chinese breakfast or lunch options, with most items priced below $5.
Further Details
Address
Grand Street, 55 Bayard St Store B, New York City, New York, USA
Features
Takeaway

Dine- In

No delivery

Not wheelchair accessible
Opening hours
| | |
| --- | --- |
| Sunday | 7:30 AM-5 PM |
| Monday | 7:30 AM-5 PM |
| Tuesday | 7:30 AM-5 PM |
| Wednesday | 7:30 AM-5 PM |
| Thursday | 7:30 AM-5 PM |
| Friday | Closed |
| Saturday | 7:30 AM-5 PM |
Contact:
(917) 378-3991