News
How to Stay Informed on New York Politics: Top News Sources to Follow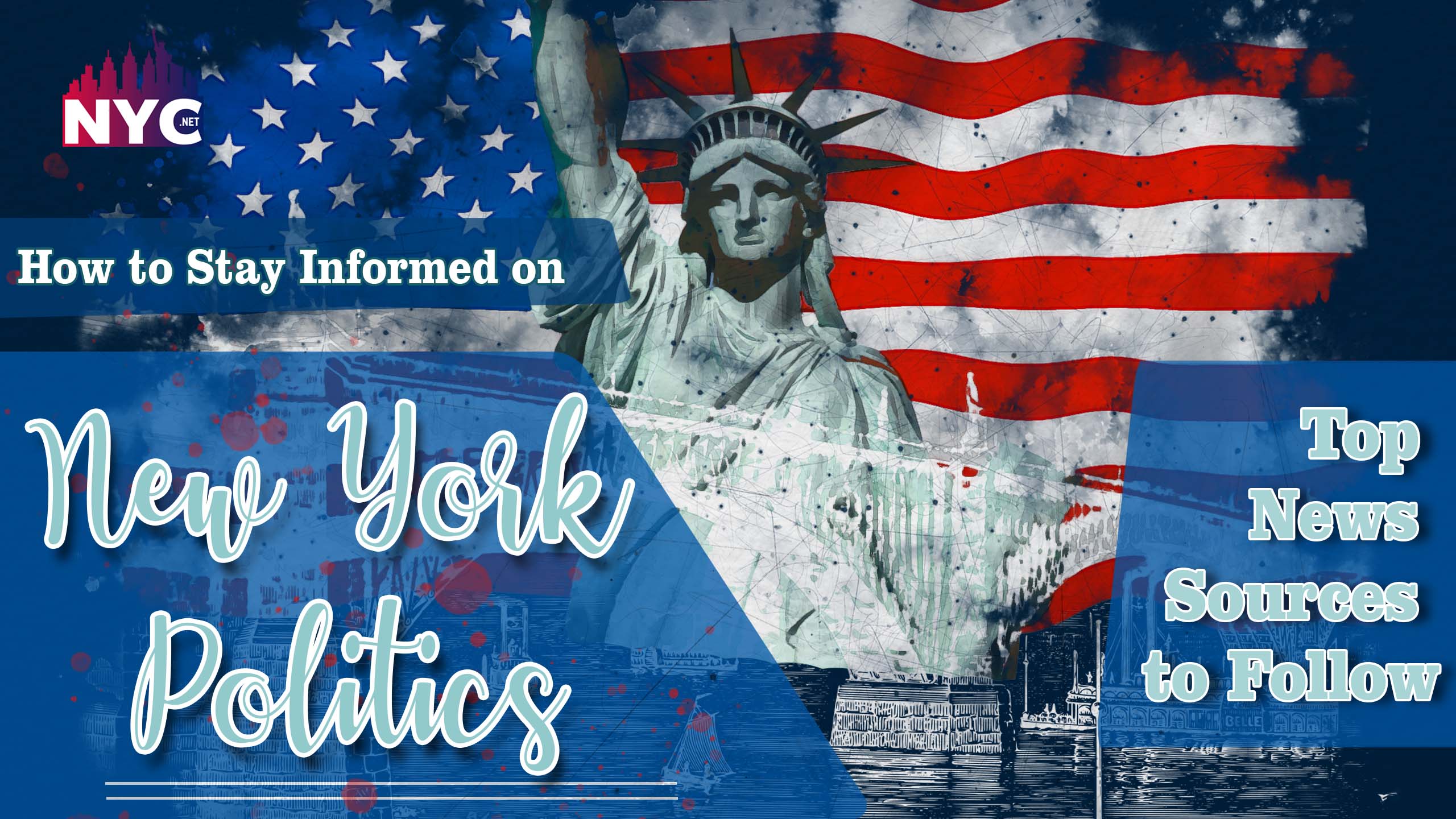 Top News Sources
In this article, we'll outline the top news sources to follow to stay informed on New York politics. Alongside top news sources, we will also guide you regarding some valuable tips on how to keep knowledgeable on New York Politics. 
New York is one of the most politically active states in the United States, with a rich history of political movements, protests, and demonstrations. Staying informed on the latest political developments in New York can be challenging, given the vast amount of information available across various media platforms. 
However, with suitable news sources, you can keep abreast of the latest developments in New York politics. 
Hence, stick with us till the end to learn more about it:
Tips to Stay Informed on New York Politics:
There are plenty of reliable ways than top news sources to stay informed about New York Politics. It doesn't necessarily require you to be a New York Citizen to know about it. If you are curious to stay in touch with everything that goes around the globe, these tips will be helpful for you. 
Whatever suits you the best, hop onto that. Therefore, without any delay, let's get started:
Turn to Top News Sources:
Undeniably, top news sources are your best ways to stay in touch with New York Politics. However, with the rise of the internet, opinion-related news is more popular lately than it was a decade ago. This, in return, compromises its validity and reliability. Half the things on the internet are nothing but a facade or a deadly manipulation. 
Many media consumers need to pay more attention to the traditional outlets of objective journalism. Instead, they fall prey to the subjective biases spread all over the media. Therefore, your top news sources must be of utmost reliability.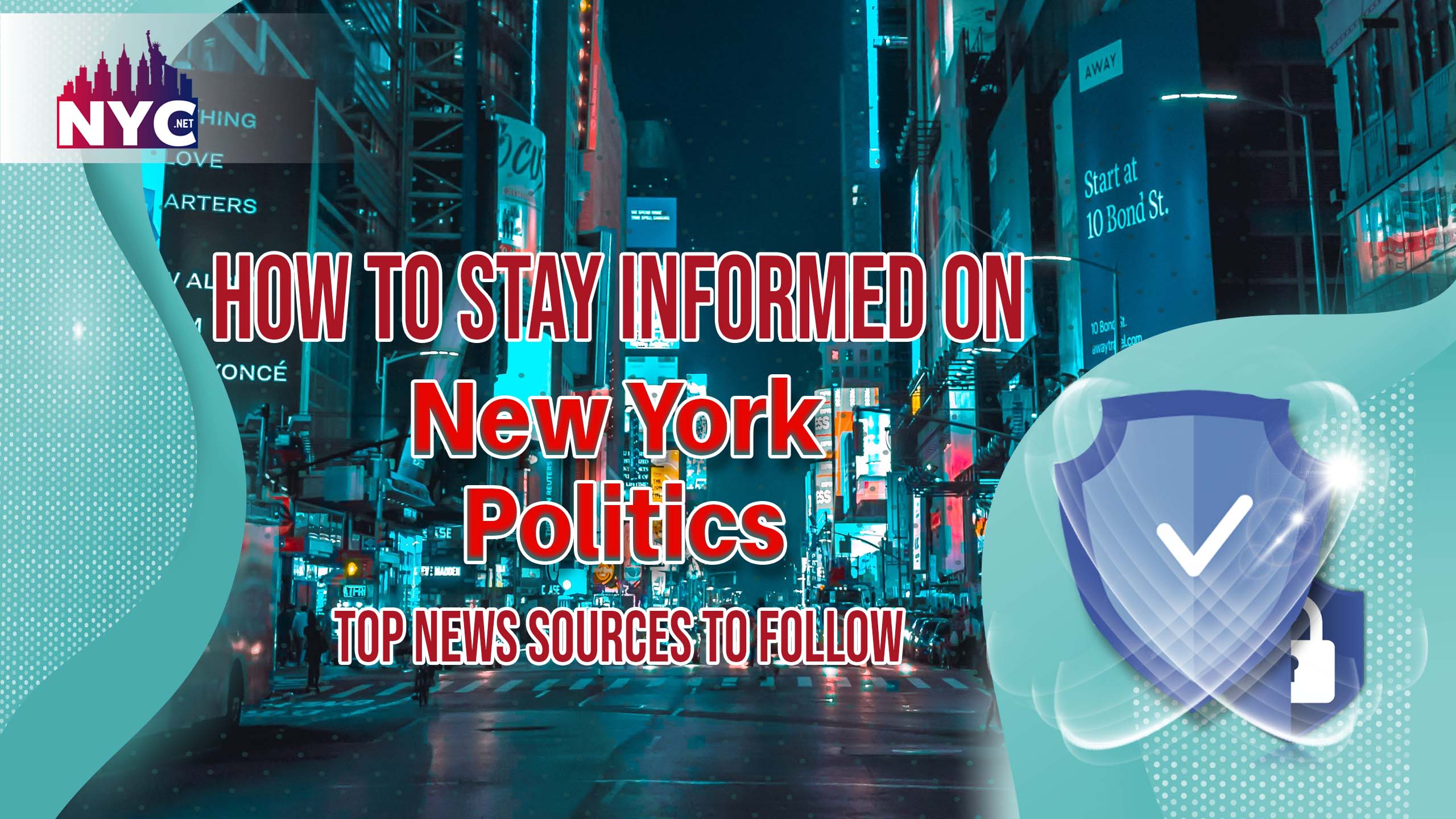 The infamous names of some of the top news sources are as such:
The New York Times, 

CNN, Reuters, T

he Wall Street Journal, t

he BBC,

Google News, 

NBC, 

and The Washington Post.
Read ahead to learn more about these top news sources. 
15 Minutes of News Podcast:
If you need more time or have a short attention span, a News podcast can be your savior. It is one of the top news sources you can rely on. 
There are plenty of news podcasts in the world of the internet and journalism that will summarize the entire political hierarchy for you. Moreover, the best thing is that it will do so in hardly 15-20 minutes. 
Therefore, subscribe to these news podcasts if you are short on time or want the highlights. It's the best way to stay well informed in just 15 minutes. 
Here are some new podcasts to subscribe to:
BBC Business Daily

More or Less

Behind the Stats

The New Yorker; Comment

5 Live Hit List
Befriend Google Alerts:
Google Alert could be your best friend when it comes to news updates. It will ring on your screen whenever something of interest arises, just like your best friend. 
It is a customized notification service that allows you to set up a notification with Google for the topic of your interest. Hence, it will notify you whenever that topic is mentioned online. For instance, New York Politics is your go-to. With this subscription, whenever someone says anything related to New York politics, it will notify you. 
It is a friendly way to stay updated about diverse topics without surfing web pages. Moreover, it allows 1,000 cases per email address. Therefore, play as much as you can to know about the world. 
How to use it:
 To use Google Alert, click the link and enter the terms you want. Furthermore, choose the types of news sources, the frequency, and the email address you wish to receive the alerts. 
It's that easy. 
Stay Updated on Social Media:
Lastly, Social Media is the hub of the latest updates. Everything is in the store, whether it is New York politics, crime, entertainment, sports, etc. 
Apart from Google itself, Twitter, Facebook, Instagram, and many other social sites are drowning in the trends of the latest news, 
Hence, liking your local, new outlet or following your interested media personality on Twitter will keep you highly updated. Social media is one of the modern world's top news sources. 
Moreover, by maintaining a wide range of socially active friends, you can also learn about news through word of mouth. 
However, ensure that your sources and information are genuine and reliable since social media can be full of slants. 
Top News Sources to Follow:
After our quick overview of the essential tips, let's look at the top news sources to follow. Many news channels and references are available, so you must be cautious. With the sea of information available, it is hard not to drown. One can quickly sink into the facade of fake or manipulated news. 
You can follow some top news sources to ensure it doesn't happen. They guarantee reliable and authentic news about New York Politics.
Here are some of the top news sources:
Politico:
Politico, initially named The Politico, is a German-owned political newspaper that covers vast political tops under its umbrella. This newspaper company is based in Arlington County, Virginia, US, and covers all political and policy news in the United States. 
Moreover, it posts content online and relies on digital printing and media like newspapers, radio, and podcasts. 
Its content is primarily unbiased, authentic, consistent, and well-written. It is easily readable and understandable for the typical audience. 
Additionally, their journalists deeply dive into whatever topic they are covering. So, the audience is well-known for the bits and pieces of the news. 
Among politics and policy, you can always find what you need. However, depending on your bias, you might only like some things you need. Reading a mirror image of truth can be challenging, but at least the information will be authentic. 
The New York Times:
The New York Times is among the world's most respected and widely-read newspapers. It has a dedicated New York news section covering politics, business, culture, and other relevant topics. Moreover, The New York Times' political coverage is known for its depth and quality, with a team of experienced journalists who provide in-depth analysis and commentary on the latest developments. 
The newspaper also has an excellent website and app, allowing you to access its content anywhere.
Hence, you can always stay connected with the world through it.
The Wall Street Journal
The Wall Street Journal is another leading business newspaper covering politics and other news. Its New York section provides in-depth coverage of local politics, focusing on business and finance-related issues. 
The newspaper's coverage is known for its accuracy and insight, with experienced reporters who provide a comprehensive view of the latest developments in New York politics.
The Albany Times Union
Moving ahead, The Albany Times Union is a local newspaper that covers news from the state capital, Albany. Its in-depth coverage includes state politics, government, and policy decisions that impact the entire State. 
Noto only this, but you can link up to its excellent website, which provides easy access to its content, including its political coverage. 
The Albany Times Union is an excellent source for staying informed on New York State's political developments.
NY1
NY1 is a cable news channel that provides 24/7 coverage of news and events in New York City. The channel's political coverage includes in-depth city politics analysis, including interviews with key political figures and experts. NY1's website and app also provide access to its content, including live streaming of its programming.
City & State
City & State is a digital news organization focusing on New York politics and policy. The website provides coverage of state politics, including elections, policy decisions, and political campaigns. 
The website also has a daily newsletter that directly delivers the latest political news to your inbox.
CNN World News:
Other top news sources include CNN world news. It is a program that airs on CNN International or CNN Asia Pacific. It runs 24 hours, seven days a week, so you will never miss important news. 
One of the most exciting things about CNN is the fact that they are such a dedicated team of workers. Everyone, from their journalists to designers and even technologists, is dedicated to one mission; to inform, engage and empower the world. Hence, you will be satisfied with their consistent flow of authentic news stories. 
Moreover, they are sure to cover vast niches. Everything is there, from politics to media, entertainment, sports, crime, and local news. They ensure to reach the farthest corners of the world and bring the world to your doorstep. 
Hence, you will not regret using this as one of your top news sources. 
The Crux:
In conclusion, staying informed on New York politics requires following suitable and top news sources. The above-listed sources are some of the top news sources that provide comprehensive coverage of political developments in New York. By following these sources, you can stay informed on the latest political developments and better understand the political landscape in the State.