News
How to Use NYC's Public Transportation System to Beat Traffic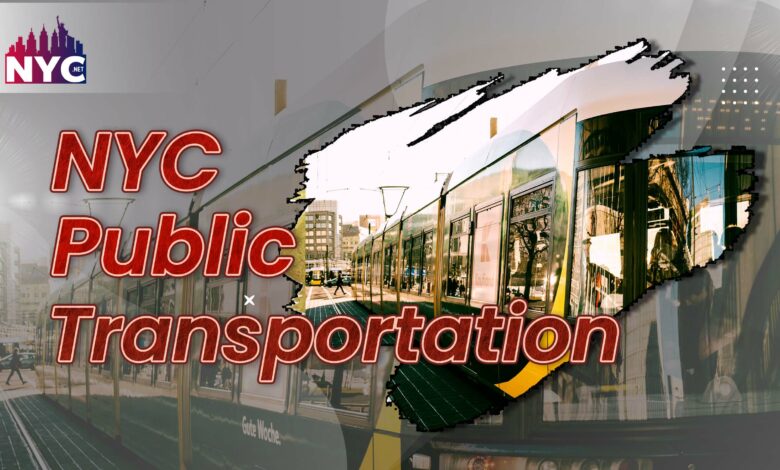 NYC's Public Transportation
Navigating NYC's public transportation can be challenging, especially during peak hours when traffic congestion reaches its peak. However, undeniably the city offers a robust and efficient public transportation system. Furthermore, it comes in handy to quickly beat the notorious gridlock and reach your destination. 
Hence, for your ease, this article will explore strategies and tips for utilizing NYC's public transportation system effectively to bypass traffic. Moreover, we will also walk you through the basic NYC public transportation system for your better knowledge. 
Therefore, hang in there tight, and let's go for an exciting ride:
NYC's Public Transportation System:
New York City boasts one of the world's most extensive and well-connected public transportation systems. The system is primarily operated by the Metropolitan Transportation Authority (MTA), which oversees various modes of transportation, including the subway, buses, commuter trains, ferries, and more.
So, let's have a quick look at some of the best NYC public transportation that you can easily use: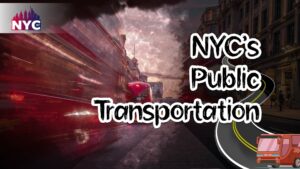 Subway:
First and most importantly, the subway system. Almost everyone is super aware of this mode of transportation in NYC. Hence, the subway is the backbone of NYC's public transportation system. It comprises a vast network of underground and elevated lines spanning the city's five boroughs: 
Manhattan, 

Brooklyn, 

Queens, 

the Bronx, 

and Staten Island. 
The subway operates 24/7, making it a reliable option for getting around anytime. However, it might be buzzier sometimes than others. Therefore, it is always better to coordinate your timings accordingly to save yourself from all the crowd and frustration. 
Furthermore, the subway system comprises numbered and lettered lines; each assigned a distinct color for easy identification. In addition, the subway system consists of two types of trains: 
express 

and local trains, 
Express trains, however, skip certain stops to provide faster travel times. Stations are well-marked and equipped with maps, signage, and information booths to assist passengers.
Buses:
The next easy mode of NYC's public transportation is the busses itself. They are extremely helpful in accessing the areas unreachable by subway. Therefore, NYC's bus system complements the subway by serving areas not directly accessible by subway lines. Further ahead, these Buses operate throughout the city, enveloping almost all the important places like:
 major thoroughfares, 

residential neighborhoods, 

and commercial area.
In addition, these bus lanes also offer a convenient mode of transportation for shorter trips or when subway service is limited.
To enhance your convenience, the NYC authorities have assigned numbers and letters to identify bus routes, and each course has designated stops along its path. Buses in NYC are equipped with fare machines, enabling riders to pay with MetroCards or exact change.
Moreover, Some buses offer real-time arrival information, allowing passengers to track their bus's location and estimated arrival time.
Commuter Trains:
In addition to the subway and buses, NYC has an extensive commuter train system that connects the city with surrounding suburbs and neighboring states. 
The two primary commuter train services are:
Long Island Rail Road (LIRR): LIRR operates within Long Island and connects to various locations in Queens and Brooklyn. It serves commuters and leisure travelers, offering a convenient alternative for those living outside Manhattan.

Metro-North Railroad: Metro-North provides service to commuters traveling to and from the northern suburbs of New York and neighboring states like Connecticut and New Jersey. It operates three main lines: Hudson, Harlem, and New Haven.
Taxis:
Do you know the iconic yellow-colored taxis you often see in Movies and seasons? That is another great NYC public transportation for visitors and locals alike. Among the other mode of transportation, NYC taxis are the most famous, ruling the roads. Throughout your day, countless yellow boxes run down the streets, picking up and dropping passengers. 
Moreover, these taxis are easy to recognize and hire since they come in bright yellow. It also has a shining yellow light over its top. 
Typically, taxis are the only NYC public transportation allowed to pick passengers up in terms of street hail across the city. 
All you need to do is let the driver know your address, and they will drop you off safely. These fares are generally metered. However, it might increase with time and distance. 
Hence, it is another easy and safe NYC public transportation system. 
Ferry:
NYC resides in the lap of water. It is all around it. However, it comes in handy in terms of transportation. One can easily use it to go around the city all through water without getting stuck in frustrating traffic. Hence, there is a variety of options for using boats to get around the city:
NYC Ferry service 

and Staten Island Ferry.
The NYC Ferry is a relatively recent mode of public transportation that first came into being in 2007. For now, it offers six lines. However, many are anticipated to open in the future. Still, 28 boats with 21 terminals operate to make traveling around the city easier. 
Furthermore, it easily connects Manhattan with Brooklyn and Queens. The best thing about the ferry is its regular and affordable service. It will be a surprise to know that its single trip costs only about $2.75, almost the same as a bus or subway. But with a ferry, you can travel with an exquisite view and no traffic. 
However, its tickets are not a part of the MetroCard system and must be purchased separately. Hence, you can easily buy them from terminals or applications like the NYC Ferry app or website. 
How to Use NYC'S Public Transporation System:
Now that we know the infamous NYC public transportation system, the next step is knowing how to use it properly. It is easy if you follow the proper guidelines. Fortunately for you, we have some of the most helpful tips to use 
Hence, let's get into it:
Plan Ahead:
Spend some time planning your route before starting your adventure. Get to know the bus schedules, roads, and underground stations. To successfully navigate the city's public transit system, use internet resources and smartphone applications like Google Maps or the official MTA (Metropolitan Transit Authority) app.
Choose the Subway:
 New York City's public transit system is built around the subway. It has a vast network of lines can transport you to virtually any metropolitan corner. Due to their specialized tracks, underground trains are less likely to be impacted by traffic than vehicles on the road. To find the most convenient train and stop for your destination, consult the subway timetable. Express trains can be a great option during rush hours as they make fewer stops, allowing faster travel.
Utilize Bus Services:
NYC's bus system is another valuable resource for avoiding traffic. Buses can navigate through city streets, providing an alternative when subway lines are inaccessible. Consider using express buses, which make limited stops and often have dedicated lanes, enabling faster travel. Additionally, some buses have real-time tracking systems, allowing you to check their arrival times and plan accordingly.
Take Advantage of Dedicated Lanes:
The NYC authorities have deployed Select Bus Service (SBS) routes and dedicated bus lanes throughout the city. These lanes are designated exclusively for buses, reducing their exposure to traffic congestion. When taking a bus, use these designated lanes as they can greatly shorten your travel.
Explore Alternative Routes:
Exploring alternate routes can help avoid congested regions or construction zones, even if tube and bus routes are the most effective. If taking a tube line, remember that there may be more than one way to get to your destination; if this is the case, think about taking a somewhat longer path to avoid congested regions.
Consider off-peak hours:
If your schedule allows, think about traveling at off-peak times. On weekdays, rush hour in New York City normally lasts from 7:00 am to 10:00 am and from 4:00 pm to 7:00 pm. Traveling outside these times can significantly reduce your exposure to heavy traffic, making your commute smoother and faster.
Embrace Non-Traditional Modes of Transportation:
Apart from the subway and buses, NYC offers several other transportation options that can help you avoid traffic. Citi Bike, a bike-sharing program, allows you to cycle through the city's bike lanes, providing a flexible and efficient way to get around. Additionally, services like ride-sharing, such as Uber or Lyft, can be convenient for shorter distances or when public transportation is not readily available.
Stay Informed:
Keep current with any changes to service, delays in the tube, or upcoming construction. Use transportation apps that offer real-time updates, subscribe to email notifications, or follow official MTA social media profiles. It will be easier to arrange your vacation successfully if you are aware of any delays or disruptions.
Conclusion:
In conclusion, NYC's public transportation system offers many options to beat traffic and navigate the city efficiently. Planning, utilizing subway and bus services, taking advantage of dedicated lanes, exploring alternative routes, considering off-peak hours, and staying informed can make your commute smoother, faster, and stress-free. 
Hence, Embrace the convenience and reliability of public transportation, and enjoy the benefits of bypassing traffic congestion in the vibrant streets of New York City.