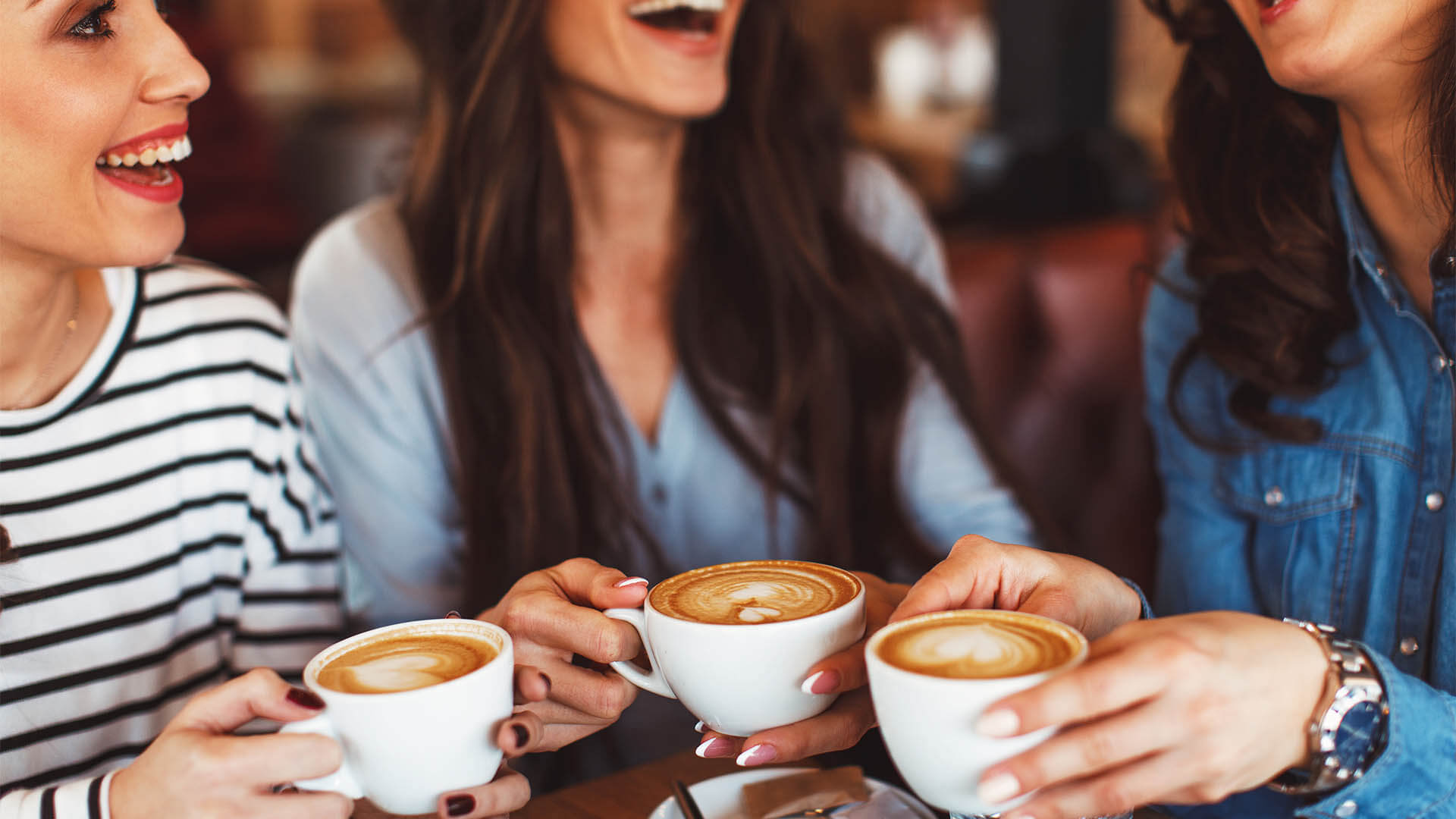 We can consume in the morning, noon, and evening with friends, family members, work partners, and loved ones. It only takes a quick stroll down the local high street to see the number of independent coffee shops and chain stores to comprehend the breadth of humanity's love affair with this beloved caffeinated beverage.
Every year on October 1, International Coffee Day is observe. [1] The day provides an occasion to appreciate the work of everyone involved in the coffee industry. The primary goal of this day is to show appreciation to all those individuals, from farmers to businesses, who make it possible for us to drink one of the world's most popular beverages.
What is International Coffee day?
Food holidays typically have some rationale to them. National Ice Cream Day occurs in July when the weather is hot, and anything cool seems appealing. People also celebrate National Pumpkin Day on October 26, just a few days before a holiday with a pumpkin as its emblem. National Hamburger Day falls on a specific day.
On the other hand, National Coffee Day and International Coffee Day don't have the forethought to spread their coffee-themed celebrations and the inevitable offers that follow. This year's National Coffee Day is on September 29 [2]. Then, only a few days later, on October 1, it was International Coffee Day. It doesn't make much sense, but since we all drink Coffee in the morning, why not take advantage?
History of coffee day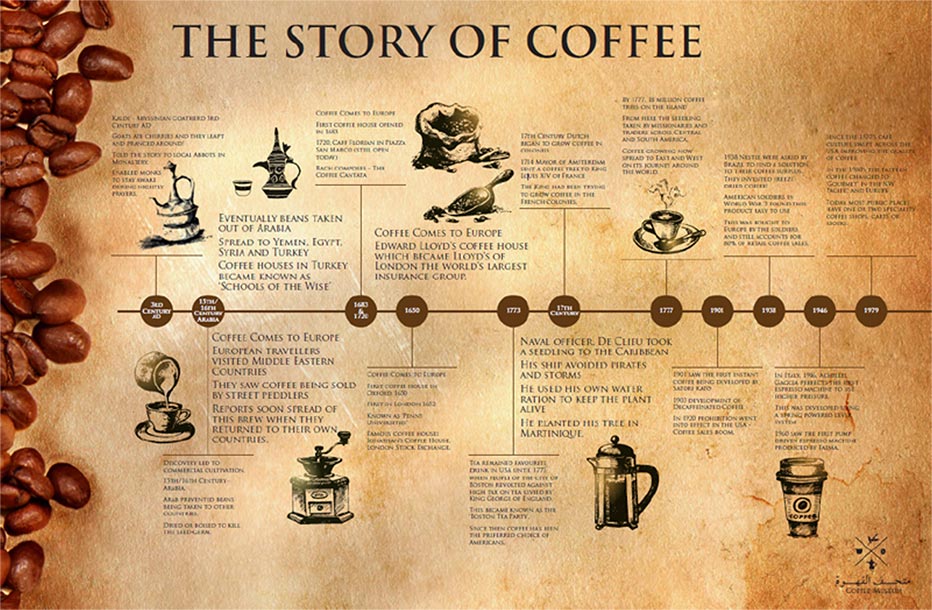 International Coffee Day is an excellent opportunity to learn about the lengthy history of this beverage. Coffee has a lovely and treasured heritage.
Ethiopia is credited with discovering the qualities of coffee beans. The beans are the pits from the coffee berry or cherry. According to legend, a 9th-century goat herder recognized their stimulating effects on his goats and began experimenting with them.
Coffee consumption first became widespread in the Arab world, possibly about the 15th century, before spreading through Asia, Italy, Europe, and the Americas – and eventually to the coffee cup you're holding right now.
Since 2005, this day has been referred to as "National Coffee Day" or simply "Coffee Day" in the United States. However, the name "International Coffee Day" appears to have first appeared in advertising in 2009 to promote the New Orleans Coffee Festival. Taiwan's first celebration seems to have occurred in the same year. [3]
Five Fun ways to celebrate Coffee day
Can you begin your day without Coffee? For most individuals, a cup of Coffee in the morning is vital for the next workday. It's all about the ritual, whether brewing or dropping by your favorite shop, sitting down, and spending some time. You can enjoy the occasion by highlighting some of the most stunning ways to enjoy our favorite beverage.
Try new flavours
Try a different flavour and method of preparing your favorite cup of Coffee. Get yourself a fantastic coffee maker or machine. Now, more than ever is an excellent opportunity to try out a new coffee brewing technique. Explore YouTube to learn about innovative ways to prepare Coffee.
Workplace Brew
Don't you have time to drink Coffee before you leave? Making Coffee at work is an excellent choice because it eliminates any mid-commute spillage. Instead of an antique coffee pot, customers may enjoy a range of single-serving alternatives, from mochas to a classic French roast.
You can even make a cappuccino by adding milk! Making Coffee in the workplace is just as pleasant as having it at home in a workspace with a full-service lounge area. Remember to bring your favorite mug to display on the shelf!
Participate in a coffee cupping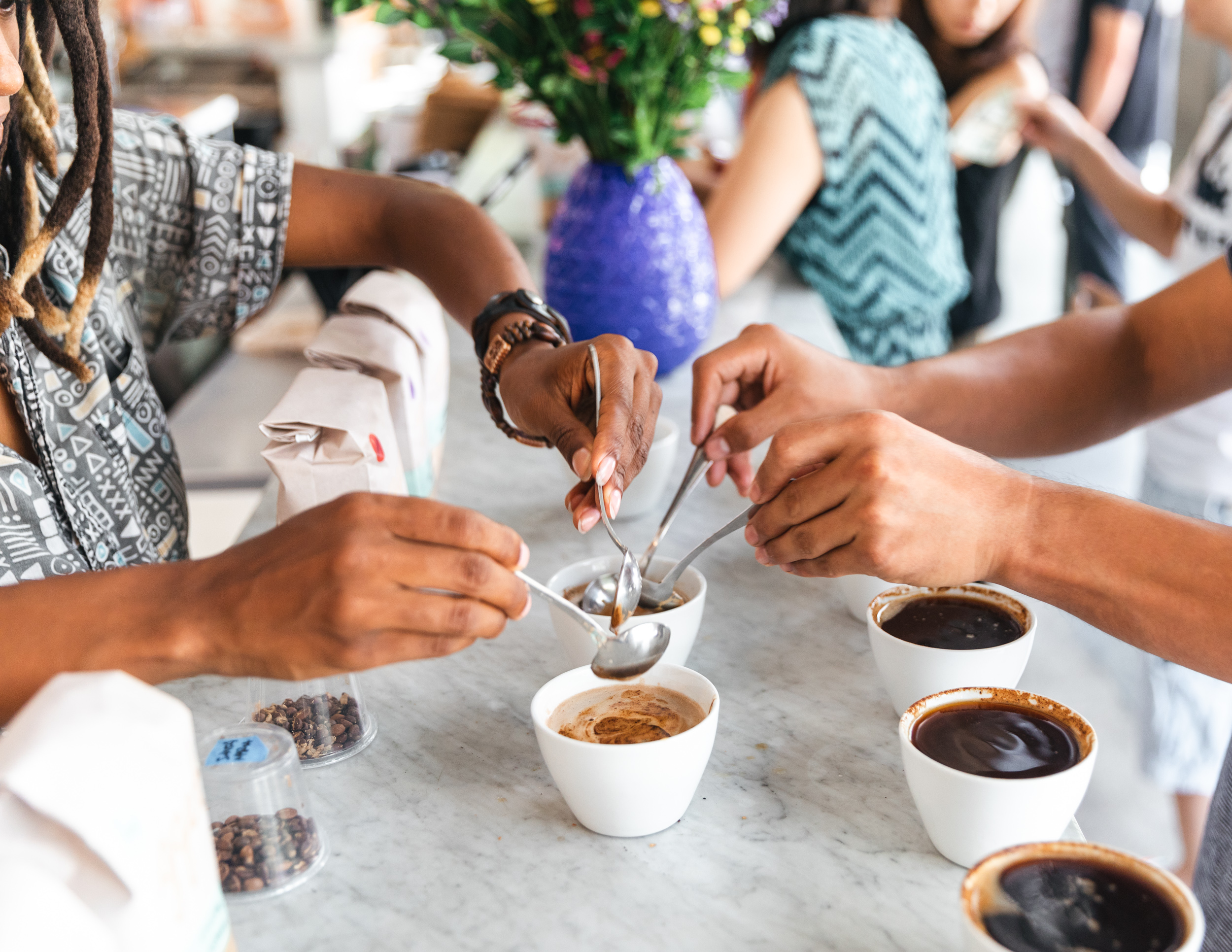 Cupping is the process used by coffee specialists to grade coffees, but many cafés and roasters now offer cuppings to the general public. It's a beautiful way to learn more about Coffee, and you'll finally grasp what folks mean when they mention blackcurrant and green apple notes.
Increase Your taste Level
Although your Coffee isn't from an excellent establishment, it doesn't have to be boring! There are a few easy methods to improve your at-home coffee experience. To prepare cappuccinos or lattes, use a hand-held small milk frother.
Purchase coffee syrups to replicate your favorite coffee shop flavour or seasonal creamers, such as Starbucks mint mocha, which are available at grocery stores. These products can be stored at your desk or in your workspace kitchen, giving a quick and cost-effective solution for days when you desire a coffee shop drink but don't have time to stop.
Subscribe to a coffee subscription service
You can discover the world of specialty coffees even if you don't live in a coffee city. Several coffee subscription services will ship to you; some even let you try out a new rooster monthly. What's better than having Coffee delivered right to your door?
6 Discounted offers to celebrate Coffee day in New York
Regarding discounts and free Coffee, National Coffee Day is the major one in the United States. On International Coffee Day, there are fewer discounts available. If you seek hard enough, you can get a reasonable price on a cup of Coffee or a bag of beans. Here are the most excellent International Coffee Day discounts to help you make the most of the day(s) we celebrate Coffee.
Bluestone Drive
In honor of International Coffee Day, the Australian-inspired coffee roaster is giving away free Coffee at all its locations until October 1. Order a beverage on the BL app worth up to $5, and the credit will be applied instantly at checkout. Bluestone Lane operates almost 60 cafes around the United States, including locations in Boston, Washington, DC, Houston, Los Angeles, New York, Philadelphia, and San Francisco.
Dunkin Donuts
Dunkin' Donuts offers something unique and FREE brewin' to help you seize the day and drive your greatness on National Coffee Day. Members of the Dunkin' Donuts loyalty program may get a FREE medium hot or iced coffee with any purchase*! Coffee for free?
In honor of National Coffee Day, Dunkin' Donuts is giving free nearly one million coffees to reward members. Guests can enjoy Dunkin' Original Blend (hot or iced), Dunkin' Midnight hot coffee, or Dunkin' Decaf to commemorate the occasion. And don't forget to fuel up by purchasing one or more of the delicious new and returning fall menu items along with your Coffee.
The Burger King
Through September 30, visit your nearest Burger King for a free small iced coffee! You must be a Royal Perks member and spend $1 or more on food and drinks during breakfast hours (generally until 10:30 am).
Hole in the Wall
Hole In The Wall will celebrate National Coffee Day NYC 2022 in their FiDi (15 Cliff Street), Murray Hill (626 1st Avenue), Flatiron @ Hotel Henri (37 W. 24th Street), and Williamsburg locations (292 Bedford Avenue). With the purchase of meals, you may get any size and kind of Coffee for $2.
Coffee Caribou
On National Coffee Day, if you're a member of Caribou Coffee's loyalty program, you may get a $3 medium-sized drink. You can Sign up for a free cup of any size if you aren't already a member!
Sheetz
If you're a My Sheetz Rewardz member, you can get a free cold brew coffee (your size option!) on National Coffee Day. To enjoy this discount, you must make a purchase using their app.
8 Amazing Facts about Coffee day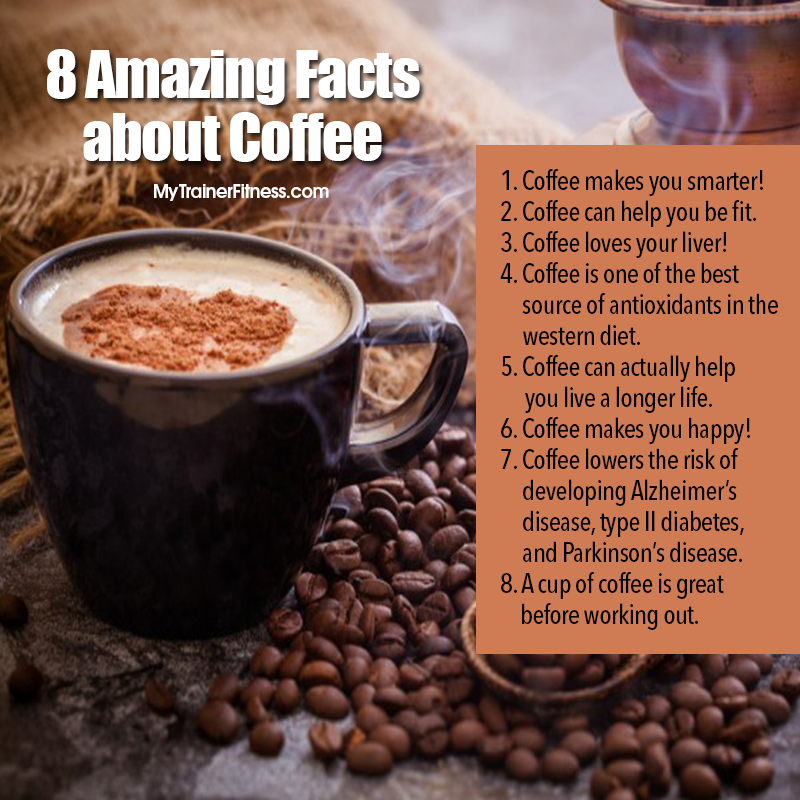 Many of us can't imagine starting our days without Coffee. Even though there is an unquenchable desire and an unending affection for Coffee, many people are unaware of some amusing facts about this favorite drink.
Originally, Coffee was chewed
Although sipping is your favorite technique of coffee intake, Coffee has not always been a liquid pleasure. According to historians, the earliest African tribes used Coffee, ground the berries together, mixed in animal fat and rolled these caffeinated delicacies into little edible energy balls.
In Sweden, Coffee was Banned
Despite widespread enthusiasm for Coffee, its usage was not universally embraced. Coffee, including coffee cups and plates, was forbidden in Sweden in 1746. The most widely held view is that it was done to protect consumers from its consequences.
Every year, the average American spends roughly $2000 on Coffee
Men consume 2.22 cups of Coffee for every 1.79 cups consumed by women. On average, both genders consume roughly two cups of Coffee daily at home, while 9% of those polled drink six or more cups daily.[4]
Cold Brew vs Iced Brew
While neither is very appealing, there is a distinction between the two. You can make Iced Coffee by brewing hot Coffee with double the number of coffee grounds and then pouring it over ice. On the other hand, cold brew is created by steeping grounds in cold water for many hours before diluting them with water or milk.
The world's first camera was watching a coffee maker
Though it was hardly "action-packed," it allowed Cambridge researchers to monitor the coffee issue in the Trojan Room without leaving their workstations. Following the removal of the camera element of the Trojan Room coffee pot experiment, the pot itself—a non-working Krups ProAroma pot that would typically retail for around $50—was put up for auction on eBay and sold for just under $5000.
Coffee aided Brazil's entry into the 1932 Olympics
The Brazilian government, according to legend, couldn't afford to send its players to the 1932 Los Angeles Olympics, so officials decided to pay for the trip by putting the squad and thousands of pounds of Brazilian Coffee aboard a ship and selling it at several ports along the route to California.
In 1771, instant Coffee was introduced
Instant Coffee had existed since 1771, when it first appeared in England. However, it would be another 139 years before the first mass-produced instant Coffee was released (and patented) in the United States in 1910.
Coffee is similar to a neurotransmitter
Caffeine is a central-nervous-system stimulant in medicine and psychology. It has a similar chemical form and structure to "adenosine," allowing it to attach to "adenosine receptors" in the brain.
Coffee machines Revolution in 1961
The next coffee machine revolution occurred when the Faema firm introduced the first pump-driven espresso machine. Because it employed a motorized pump to generate pressure, the manual force was no longer required. Because of this development, modern coffee manufacturing continues to use this technology.
What activities should you do on International Coffee Day?
Get a coffee subscription for yourself or someone close to you to test out new coffee flavours every month. It is an excellent present for the coffee enthusiast who has everything.

Experiment with different brewing methods. Go old school with a traditional French press, or go all out with a futuristic coffee brewing device like the Chemex Ottomatic, which assures a precise pour-over every time.

Why not attempt a new coffee recipe to commemorate this caffeine-infused holiday? We suggest a caramel latte, Mexican café de olla, or Vietnamese iced Coffee. Alternatively, try a luscious dulce de leche coffee, an amazing blue algae latte, or a traditional mint chocolate chip cold brew.

Try our coffee and dessert matching suggestions until you discover your ideal fit. One of our favorites is Trade Coffee!

Discover new coffee quotes. Find a friendly quotation that will inspire you with a few good thoughts. Make your own and send it to all of your pals.

How many different languages can you pronounce or order your Coffee? Learn at least five unique ways to order your favorite beverage.

Did you realize that ancient cultures have a plethora of coffee customs and rituals? It may be used as a cosmetic treatment, an insect repellent, compost or fertilizer, to season steaks and flavour cuisine, and much more.
Conclusion
If you haven't chosen what to do on International Coffee Day, these ideas may be helpful to you. Try something new, especially now that you can visit a coffee shop which is reopening almost regularly following the COVID-19 pandemic's rigorous lockdown. Life is meant to be enjoyed and lived fully, and if Coffee makes your world go round, then celebrating International Coffee Day in style is essential.
Since there is no controlling authority, various nations appear to mark International Coffee Day on different days. The most specific dates are September 29 and October 1; others might occur from April through August. The good news is that Coffee is celebrated worldwide for several months of the year! So, while you sip your Coffee today, smell its scent, taste its dark and full-bodied flavour, and reflect on its history – but most importantly, enjoy.
FAQs
Q.1: What is the significance of Coffee Day?
The first official date was agreed upon by the International Coffee Organization and was inaugurated in Milan on October 3, 2015. The coffee day is also used to promote the coffee trade and raise awareness about coffee producers' situation.
Q.2: Who developed Coffee first?
Coffee cultivated worldwide may be traced back centuries to old coffee woods on the Ethiopian plateau. Legend has it that the goat herder Kaldi recognized the potential of these treasured beans there.
Q.3: Which is the most excellent country coffee?
When asked which nation offers the greatest Coffee, Ethiopia is frequently towards the top of the list. Ethiopia boasts a centuries-old coffee-growing history, and its producers have honed their skills. It also helps because Ethiopia is the birthplace of the coffee plant.
References