News
Used Car for Sale in New York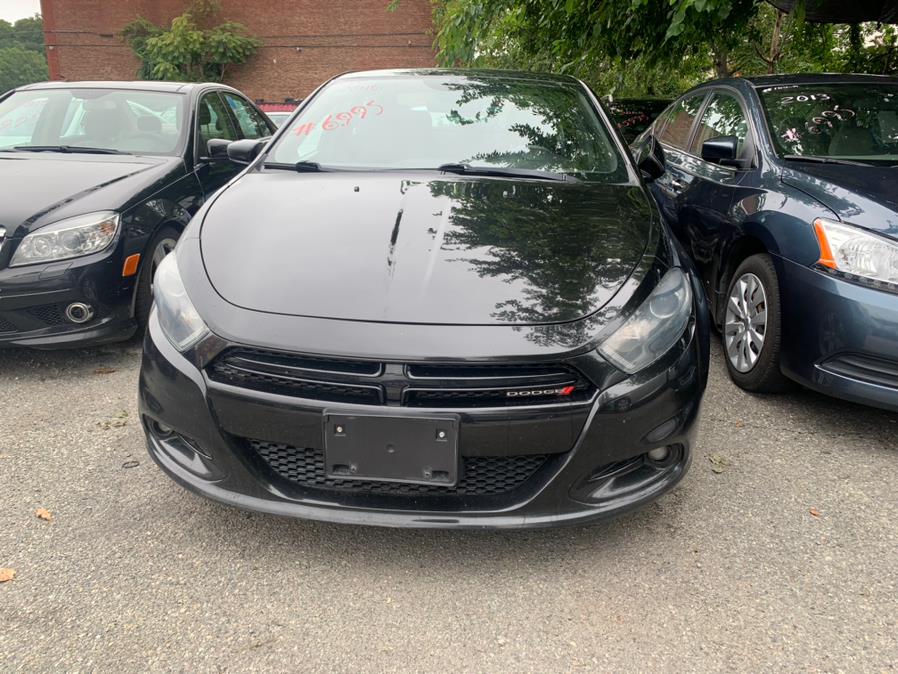 Why buying an affordable used car is hard in the coming years?
Used vehicle websites simplify the purchasing process with thorough searchable listings, car reviews, buyer tips, and more, whether you're a first-time buyer looking for your first used car or a classic car lover searching for that rare vintage model.
According to Cox Automotive's data, the national average new car price was $44,360, up from $39,545 during the same period in 2021 and $36,475 in 2019. Several variables, including labor shortages, supply chain issues, and shortages of computer chips, constrains supply. It all comes together to provide a crowded and anxious market for potential automobile buyers.
At the end of 2022, the average cost of a used automobile was $27,426, a significant increase of several thousand dollars. These pricing points were estimated to be worth $18,863 in 2019 and $21,334 in 2021. The new automobile inventory is down by 54% from last year, contributing to the higher pricing. [1]
According to data from Cox Automotive, as of April, there were 1.3 million fewer new automobiles available than a year prior. On dealer lots, however, there were around 2.54 million unsold used automobiles at the start of April.
It will be challenging to get a car if you aren't quick enough or unwilling to give up your ideal sunroof. Because of the persistently low supply and high demand, purchasing a new automobile, even a used one, has become much more difficult for customers, forcing them to give up their dreams of a dream car and shell out more money for alternatives.
What are the websites where you can buy used cars?
Websites for used cars are valuable for owners looking to sell their vehicles. When selecting a used automobile website, look for high-quality images, an intuitive design, comprehensive information about the car, and service records.
CarsDirect 
CarsDirect offers consumers a simple method to contrast inventory from nearby dealerships. CarsDirect is our top pick for the finest essential used vehicle website because of its unmistakable design, straightforward search engine, and user-friendly car purchasing tips.[2]
Hemmings
Hemmings is an online retailer of vintage vehicles and auto components. The website is a vintage vehicle lover's paradise. It is our choice for the finest website for buying and selling antique automobiles due to its car lovers' blog, newsletter, information about regional auctions, and car clubs.
AutoTempest
Our next pick for the finest website for comparing used vehicles is AutoTempest, which offers the most extensive online auto marketplace and draws on the databases of most internet marketplaces, including Craigslist, Autotrader, and CarsDirect.
Cars & Bids
Due to its simple listing procedure, availability of vehicle histories, and affordable auction fees, Cars & Bids, an online auction site for automobiles from the 1980s and newer, is our pick for the finest auction site.
How can you transfer a vehicle to New York?
There are particular procedures you must follow in New York when transferring the title of a car. The DMV requires submitting individual papers and paying several fees.
To legally transfer the title of a car in New York, you must:

Visit a DMV office nearby in New York.

Give the seller's completed and signed car title.

You should present identification and verification of a current New York insurance policy.

Fill out an application for vehicle registration and title (Form MV-82)

The Statement of Transaction in full (Form DTF-802)

Pay the $50 in taxes, title fees, and registration for your vehicle.
Be aware that extra paperwork and fees can be needed when the car title is transferred.
What are the essential things to consider before you buy a used car?
Consider your spending plan and evaluate how much you can afford now and in the future. You should also consider Insurance, parking, petrol, tolls, and maintenance. You may schedule a free meeting with a financial counselor to obtain assistance with your budget.
Obtain a loan preapproval. Knowing the rates will make it easier for you to compare different financial institutions. Using your bank or credit union provides additional safety in a problem.
Find out the car's worth. To determine the typical price of the automobile, you intend to buy and trade in, consult the National Automobile Dealers Association (NADA) Guides, Edmunds, and Kelley Blue Book.
Verify the licensing status and complaint history of the dealership. DCWP requires all used automobile dealerships to have a license. Online licensee searches are available at nyc.gov/consumers. 
Additionally, you may phone 311 (212-NEW-YORK outside of NYC) to find out more about a company's licensing status or to view its history of complaints.
5 Tips for buying a used car in a better way
A fantastic method to get behind the wheel of a car without the high price of the most recent model year is to purchase secondhand. Additionally, purchasing secondhand can help you save money because car prices recently reached a record high due to the pandemic and the semiconductor shortage.
Examine your financial choices
Choosing the best finance solution for your vehicle is similar to selecting the perfect automobile. Banks, credit unions, internet lenders, and dealerships are your possibilities.
When obtaining a good deal on a used automobile, you can usually count on the support of the local Chamber of Commerce.
Make sure you shop for the best vehicle loan rates and conditions. Before taking a loan, current research rates and Bankrate's top used vehicle lender. 
Obtain the services of a private mechanic to examine
The most important advice when purchasing a secondhand automobile is to wait to pay for it until an unbiased technician has examined it. When it comes to checking the secondhand car you intend to purchase, you have two choices:
Bring a technician you know with you to the secondhand auto lot. 

Ask the dealer whether you can drive the car to your mechanic's garage. A thorough examination frequently costs, at most, $70-100. If the dealer responds negatively, be cautious of it.
Exchange your old car
You'll save money by trading in your car, and it will take some pressure off you to figure out what to do with the one you now have. Depending on the dealership you choose, the trade-in procedure is straightforward. You must first realize how much less valuable your old automobile is than the new one.
Ask around and compare prices from several dealerships. You may use the estimations as negotiation leverage with the dealership you choose to buy. And to earn extra money for your automobile, if dealerships need to give you a decent deal, think about selling it privately.
Avoid adding any extras at the dealership.
This process is familiar to everyone who has purchased a car. The dealership will try to sell you gap insurance, tire protection plans, extended warranties, and paint protection plans. On this material, dealers make a lot of money. Most individuals need to learn how to calculate a reasonable price. Thus, it's frequently overvalued.
Certified pre-owned vehicle  
One method to get around some of the hazards of buying used is to shop for a certified pre-owned (CPO) vehicle. These automobiles, often seen at dealerships and rental agencies, have undergone a thorough inspection and manufacturer approval.
In general, purchasing a CPO automobile ensures that it will have high-quality components, low miles, and regular maintenance. CPO automobiles are frequently well-maintained and accident-free. These cars may also have an extended vehicle warranty for long-term quality assurance.
Conclusion
Start by looking around for auto finance and being preapproved to obtain the most terrific price on a used automobile. Additionally, think about trading in your current car to reduce your out-of-pocket expenses while getting a new one and putting down a bigger deposit to receive a cheaper monthly payment. Before you sign to finalize the sale, it is essential to get the automobile examined to ensure it is trustworthy and safe.
It's crucial to reason rather than emotionally. Avoid becoming too fixated on a specific model or color when purchasing a secondhand automobile. Read internet reviews and find previously owned vehicles with a reliable track record. Be aware of evident issues because you enjoy the way a car looks. You want to avoid first being happy with an automobile that is new to you before regretting having to drive it for many years.
FAQs
Q.1: What is the Price of a Title Transfer in New York?
There is a $50 transfer charge for automobile titles in New York. Remember that this price excludes any sales taxes and other costs imposed by the county.
Q.2: Why would buying a used car be so challenging in 2022?
Customers now find it more challenging to buy a new car, even a used one, due to the constantly limited supply and strong demand, which forces them to give up their fantasies of a dream car and spend more money on alternatives.
Q.3: Where Can I Go to Transfer a Vehicle Title in New York?
You can transfer a vehicle's title in New York at several DMV offices.