Listing
Celebrate Raising Cane's NYC opening.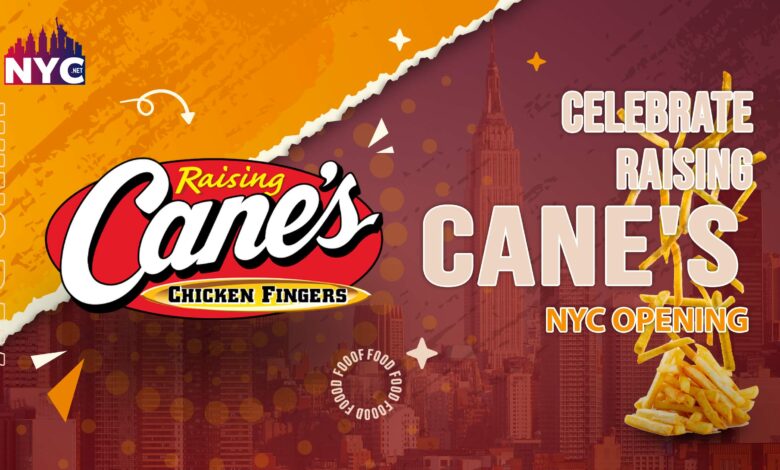 Raising Cane's NYC opening
Attention all chicken lovers in New York City! Get ready to mark your calendars because Raising Cane's NYC opening is finally making its debut on June 27, 2023. If you're unfamiliar with this popular fast-food chain, let us introduce you to their mouth-watering menu filled with delectable chicken fingers and signature dipping sauce that will have your taste buds dancing. And what better way to celebrate the grand opening than by getting some free chicken fingers? 
Keep reading to learn more about Raising Cane's opening and how you can snag some delicious freebies!
About Raising Cane
Raising Cane's is a fast-food chain satisfying chicken cravings since 1996. Todd Graves and Craig Silvey, who shared a passion for quality food and hospitality, founded the company in Baton Rouge, Louisiana. They named the business after Graves' beloved yellow Labrador retriever, who accompanied him on his search for funding to get the restaurant off the ground.
The menu at Raising Cane's is simple but delicious: they serve only one main item – their famous hand-battered chicken fingers made from fresh, never frozen chicken tenderloins. These juicy fingers are filled with a signature dipping sauce that perfectly complements their crispy exterior.
Services
They provide the following services;
When is it opening?
Furthermore, Raising Cane's NYC opening is on Monday, June 27, 2023. 
Further details
Address: 
1501 Broadway, New York, NY 10036, United States
Phone: +1 866-552-2637
Conclusion
The much-awaited Raising Cane's NYC opening on June 27 is something to look forward to. With its delicious menu items and signature chicken fingers, it's no wonder that people are excited about this new addition to the city. And what better way to celebrate than with free chicken fingers? So mark your calendars and ensure you take advantage of this exciting event! Whether you're a longtime fan of Raising Cane's or just curious to try their food for the first time, you will be satisfied with what they store for you at their upcoming NYC location.