News
Hot Cybersecurity Jobs With 6-Figure Salaries in nyc for 2023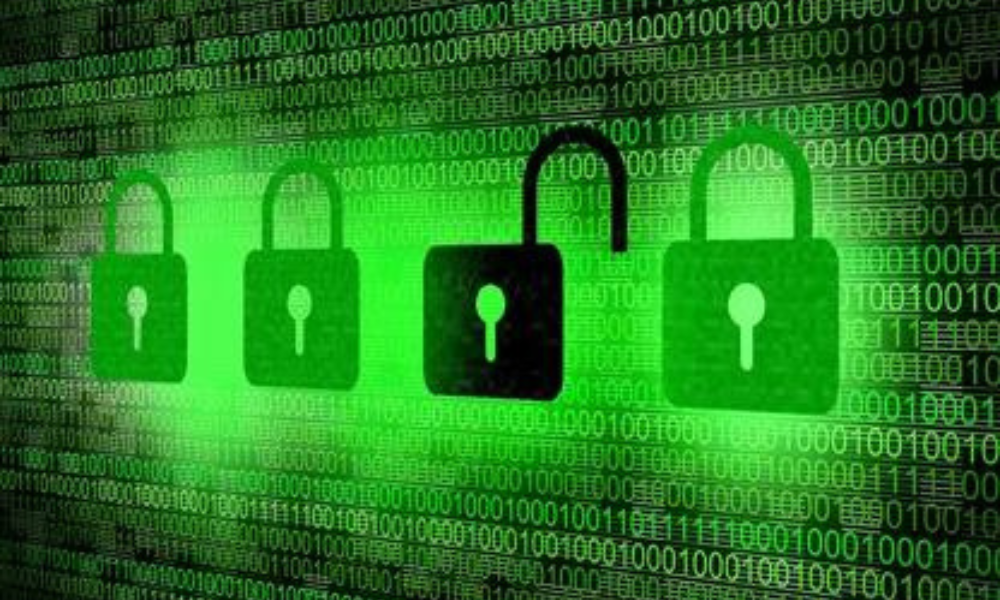 Over the next five years, cybercrime will nearly triple the number of employment vacancies in NYC. According to Cybersecurity Ventures, there will be 3.5 million open cybersecurity roles by 2023, up from 1 million in 2017. In 2016, the cybersecurity unemployment rate fell to zero percent and has been there ever since.
So, which occupations in our field pay the most? To answer that question for 2023 and beyond, Cybersecurity Ventures editors examined and synthesized data from a variety of sources, including the media, job sites, search firms, government statistics, and our own research.
CyberSecurity Jobs in NYC
1- Cyber Security Risk Assessor Salary
Cyber Security Risk Assessor is the highest-paid cybersecurity job, with an annual salary ranging from $147,700 to $188,700.
This position is responsible for identifying, measuring, monitoring, and reporting on security risks within the Group's information technology domain, as well as assessing the adequacy of controls such as information security, cyber security, software security practices, and technical vulnerability mitigation practices. Capability to analyze data from software security technical testing tools in order to discover vulnerabilities and contextualize the business implications of cyber hazards.
Build and maintain industry risk-based risk management practices to design, develop, and implement NIST-based cyber risk assessment practices and strategies.
Companies are looking for the following Requirments:
Experience in enterprise cyber risk assessment and management, as well as software security techniques, or equivalent  Expertise with risk management and control frameworks (NIST 800-53) and industry best practices is required. Experience assessing the impact of vulnerability risk on key objectives and important processes; ability to connect risk management programs and activities to guide vital business strategies and processes. Implementation experience with industry standards, frameworks, and best practices in cyber risk management programs, procedures, and processes such as risk identification, analysis, response, communication, monitoring, and escalation. Experience doing security risk assessments, including cloud security, as well as understanding of industry standards such as FedRamp, ISO, and NIST. Experience implementing security in a DevSecOps environment.
2- Cyber & IT Risk Supervising Examiner Salary
Cyber Security and IT Risk Examiner is the highest-paid cybersecurity job, with an annual salary ranging from $164,000 – $225,500 a year.
You will lead technological and operations inspections and supervisory assessments for a systemically significant payment system under our supervision as a Cyber & IT Risk Supervising Examiner. Given the complexity and systemic importance of the institutions we supervise at FMIF, this position entails developing a thorough understanding of the firm's IT strategy, technology, and operational risk management practices and controls in order to determine whether they are operating in a safe and sound manner and in accordance with applicable laws and regulations. 
The job will require developing inclusive collaborative partnerships with various supervisory teams on technology, information security, operational resiliency, and third-party risk management assessments.
Companies are looking for the following Requirements:
Experience in Technology, Risk, or Audit roles is required. They required Knowledge of information technology and security frameworks, as well as the controls involved with payments systems, clearing, and settlement processes. Moreover, Knowledge of enterprise risk management industry practices such as business resiliency, technological modernization, operational incident management, risk control self-assessments, vendor management, data governance, and technology development and testing processes is required.
Excellent project management and time management abilities, as well as the ability to handle several projects with minimum monitoring while reacting to changing priorities.
Inclusive collaborator with expertise in developing excellent working connections with numerous teams and partners, as well as efficiently interacting with various levels of management, boards of directors, and regulatory bodies. Ability to flourish as a part of a varied team, as well as a track record of thought leadership, innovative ideas, strategic orientation, well-grounded decision-making, and excellent interpersonal skills.
3- Cyber Security Analyst – Governance Salary
Cyber Security Analyst is the highest-paid cybersecurity job, with an annual salary ranging from $78,000 – $100,000 a year.
You will work as a member of the Cybersecurity Governance team, assisting with the cybersecurity compliance management strategy. This position will assist in the development, assessment, and maintenance of policies, standards, processes, and procedures to ISO27001 2, PCI DSS, JSOX, GDPR, CMMC, and other relevant standards.
The role will collaborate with various business and IT teams to design and implement cybersecurity assessment and compliance programs; support the Information Security Management, ISM, program, support, facilitate audit requests, conduct assessments, identify risk themes, maintain the cybersecurity risk register, and promote cybersecurity awareness and training across the appropriate teams.
Companies are looking for the following Requirements:
Assist departmental management with cybersecurity compliance duties. Creates schedules to guarantee that tactical actions for cybersecurity compliance are completed on time. Interacts with task leaders, subcontractors, and support workers, as well as customers and Panasonic management, to promote action and provide transparency and visibility for cybersecurity compliance management activities.
Summarizes and communicate cybersecurity compliance concerns to the Cybersecurity Governance manager and/or the compliance working group.
CRISC or other similar certification or shown competence with the industry standard frameworks indicated above. Knowledge of Navex IRM, Lockpath, or other GRC products; Knowledge of KnowBe4 or other security awareness tools.
Analytical abilities, as well as the capacity to construct and communicate roadmaps and suggestions In a fast-changing workplace, the ability to multitask and prioritize individual and team work is essential.Strong technical, analytical and problem-solving skills.
4- Associate Cyber Security Analyst Salary
Their role is to prevent illegal access to the organization's digital assets. This involves safeguarding systems that protect both online and on-premise infrastructures, responding to alarms, minimizing risks before breaches occur, and assisting with efforts to contain, triage, and recover from cyber disasters.
Companies are looking for the following Requirements:
Working on simple tasks to safeguard computer systems, networks, and data against loss and potential service outages caused by cyber events. Analyzes and documents cyber security threats, breaches, and events in accordance with established protocols. Analyzes, reports and responds to cyber events that are discovered. Proactively searches for dangers to systems and networks using cybersecurity technologies. Protects systems and information infrastructure by using cyber security software and according to specified norms. 
Contributes to objectives on a regular basis and works with the cyber security team to execute tests and identify network issues. Assists in the development and recommendation of cyber security technologies and systems that improve protection, detection, and response capabilities. Standard cyber security rules, strategies, and practices are followed. Seeks out new information and stays up to date on the most recent cyber security intelligence technologies, trends, and standards.
5- Security Engineer, Network Security Salary
The Cybersecurity Engineer job also pays well, ranking second in the security business, with typical cybersecurity salaries ranging from $120,000 to $210,000.
Companies hire these professionals because of their skill sets and experience, as they are primarily responsible for multiple security engineer functions, such as designing, developing, and implementing secure network solutions to defend against advanced cyberattacks, hacking attempts, and persistent threats.
The Senior Security Engineer works with the Manager of Information Security to design, implement, and operate the league-wide cybersecurity program. Develops and manages a wide range of cybersecurity controls.
Companies are looking for the following Requirments:
Ability to carry out duties with high precision and thoroughness, as well as preserve confidentiality while dealing with sensitive material. A Master's or Bachelor's degree in Information Technology, Information Security, Cybersecurity, Computer Science, or a related discipline is required.
Solid understanding of networking fundamentals such as topology, IP networking, protocols, components, and principles. (For example, L2 switching protocols, L3 routing protocols, and BGP). Excellent oral and written communication abilities. Expertise in installing and deploying network security components. Skilled at defending a network from viruses and other dangers. (For example, intrusion prevention systems, anti-malware, external device restriction/prevention, and spam filters). Palo Alto Networks certifications obtained (e.g., PCNSE, PCSAE, etc.) or may demonstrate comparable abilities during an interview. It is advantageous to be fluent in scripting and declarative languages. (For example, Bash, GO, Python, and the HashiCorp Configuration Language HCL)
6- "Ethical Hackers" Penetration Tester Salary
Penetration testers, often known as pen testers or ethical hackers, typically earn between $80,000 and $130,000 a year.
According to a McAfee poll, security managers feel that hiring ethical hackers provides a firm with a beneficial grasp of the rationale utilized by hackers as well as talents vital to cybersecurity. Is your organization performing security testing on a quarterly, monthly, or daily basis?
If so, these are the professionals you should focus on attracting and retaining. Penetration testers conduct extensive tests on your computer systems, networks, and even web applications to identify vulnerabilities that cybercriminals can exploit.
7- Salary of a Network Security Engineer, Cybersecurity
The average wage for the Network Security Engineer post currently runs between $125,000 and $185,000. It completes our list of the highest-paid cybersecurity careers.
This is a multifaceted position that, like the Cybersecurity Engineer position, is tasked with maintaining your LAN, WAN, and server architecture as well as maintaining and monitoring virtual networks, firewalls, email security, and web protocols, security, and programs.
When it comes to a company's computer network, you can never be too safe, and this role helps ensure your network is safe and secure.
8- Salary of an Application Security Engineer
Application Security Engineers, the third highest-paid cybersecurity position, earn between $130,000 and $200,000.
Hiring an Application security expert is critical if your firm employs software solutions offered or hosted by third-party companies such as AWS or Microsoft's Azure, or even if you custom create your own solutions.
These professionals will be in charge of securing all software and business applications used by your workforce, as well as ensuring that all privacy and compliance constraints are built into and followed by the software.
9- Junior Information Security Analyst Salary
Junior Information Security Analyst Salary of cybersecurity profession, receive a yearly salary of $96,711.The Junior Information Security Analyst will be responsible for implementing and managing the day-to-day functioning of the organization's information security program, reporting to the Information Security Architect. The ISS is crucial in ensuring that the ACLU's technology and information assets are adequately protected from external and internal threats. The ISS will advise and assist the organization in making critical decisions regarding security risk assessment, solutions, and the ongoing evolution of its IT security program.
Companies are looking for the following Requirments:
You have to work alongside the Information Security Architect on day-to-day responsibilities related to the organization's information security posture. Create, implement, and maintain best practices and procedures for information security. Create and keep track of security and procedure documents.
Ensure that the necessary security control initiatives are completed on time and in accordance with the company's Information Security program objectives. Along with the Information Security Architect and CIO, develop and manage metrics and reporting to measure the effectiveness of the Information Security program and ensure compliance with company policies, compliance regulations, and industry best practices. Collaborate with training professionals to create and iterate on security awareness training curricula. Demonstrate a commitment to diversity in the workplace by taking a personal approach that appreciates all persons and respects differences in color, ethnicity, and gender.
10- Cybersecurity Sales Engineer Salary: 
For cybersecurity professionals who reply "Yup," this might imply a pay raise of up to 50%. Switching from coding to providing demos provides opportunities for advancement for an increasing number of professionals in our sector who earn more than $200,000 per year. If you can handle the word "sales" on your business card, there's nothing wrong with closing deals and getting your fair share.
Summing Up
I hope you received answers to your queries on six-figure cyber security salaries in NYC. The duties, salary, and requirements of the following designation have been discussed in the preceding article. Cybersecurity jobs in NYC are in high demand and may provide a comfortable lifestyle. Other requirements are also stated above; the qualification for a cyber security job must be in IT or a related field with a minimum of 16 years of schooling. A bachelor's degree in computer science or a related field is required, as is equivalent work experience. Knowledge of technology processes, risks, infrastructure, and information security is required.
FAQs
1- Can you get a six-figure salary in cybersecurity?
According to Mondo, a recruiting agency for digital and creative industries, many cybersecurity roles pay well over six figures, with some specialists making $225,000 or more.
2- In New York, how much does a cyber security professional make?
While job alert apps report salaries as high as $177,637 and as low as $33,341, the majority of Cyber Security Specialist salaries in New York currently range from $87,998 (25th percentile) to $136,643 (75th percentile), with top earners (90th percentile) earning $160,693.
3- How much does a cyber security analyst earn in New York City?
What is the average salary for an Entry Level Cyber Security Analyst in New York, NY? As of October 27, 2022, the average Entry Level Cyber Security Analyst salary in New York, NY is $88,616; however, the salary range typically falls between $80,770 and $97,126.