News
SecureWorld NYC Highlight Reel From Cybercrime Magazine in 2023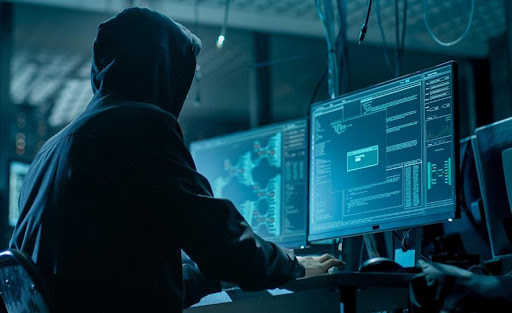 Cyber criminology in the New York City state
Cybercrimes have become one of the biggest concerns facing businesses of all kinds in recent times around the world. These crimes don't spare New York City as well. Cyber-attacks include malware attacks spam, and virus. They can cause irreparable harm to an individual. With this these crimes cause; commercial disturbances, and loss of revenue as well as bring up a bad reputation for the company. (1)
In today's world, it must be kept in mind that no organization is safe from the attacks of cybercriminals. In light of this, cyber security is now an essential aspect of any risk management strategy.
For the proper precautions in place, one must be requesting a proper consultation and cyber risk assessment must be regarded. (2)
What the SecureWorld foundation NYC actually is? 
SecureWorld is a hyper-local conferencing platform at New York City with platforms at other cities in U.S.A that engages its members and attendees through regional in-person gatherings as well as compels online forums to engage. The president of this platform is Brad Graver. SecureWorld brings security leaders, cyber security companies, and organizations together. And hence, its specialty is cyber-security. It envisions sustainability and security in New York City.  
SecureWorld foundation and SecureWorld conferences have also been bringing together, educating, and growing experts in cybercrime and cyber security for over 20 years.  It includes and calls for much interactive and educational presentations from cyber experts and various such professionals. (3)
SecureWorld is a self-funded, platform and a company that specializes only in cyber security personnel and recruitment. Various companies of New York City rely on it as their staffing and recruiting platform for cyber security to connect them with top specialists in the field of cyber-crime and cyber security. It connects governments, companies, industries, individuals together to fight against cyber-crime and generate cyber security, benefitting the globe and generating a healthy debate as well as dialogue. Primarily, SecureWorld aims at saving New York City from cyber-crimes and providing cyber security. (4)
SecureWorld, New York City mission 
Access to relevant information regarding cyber security is fostered via SecureWorld conferences and programs held among cyber security professionals. SecureWorld gives its followers personal access to the information and services they require for safety. Additionally, massive, Global Cyber Threats are informed about. 
SecureWorld has spent the past 20 years addressing international cyber security challenges and disseminating vital information and resources required to defend against constantly changing challenges. It works together with sector experts and solution providers.
SecureWorld carries the positive mission to publish cyber-crime news and hold live and online conferences in New York City, regularly broadcast instructional webcasts, release regular audiobooks, and offer online training courses to cope with cyber threats. They generate a link among people across the American states and within the state, as well, i.e. within the premises of New York City state.  (5)
The website to reach out to the SecureWorld foundation is given below.
Website: cybersecurityventures.com
Cybercrime Magazine reaches out to SecureWorld in New York City
The editor-in-chief of the cyber-crime magazine is Steve Morgan. Steve Morgan is also the founder of cybersecurity ventures. Over the past 2 decades, 21 years to be specific, the SecureWorld platform has emerged as the cyber security conferencing series and ground floor to connect the world. 
To get a more accurate idea of the platform, cybercrime magazine and its founders thought that they must approach it in New York City state and grab more out of it. Steve Morgon says that the cyber security experts relish the conferences and meetings that are held regarding the subject and SecureWorld has been delivering it just right. According to him, this is the best brand in the world of cyber security, addressing cyber-crime and cyber threats. (6)
Cybercrime Magazine at SecureWorld New York City – The 4th annual SecureWorld New York Conference
The 4th annual SecureWorld New York Conference was held on October 13, 2022 at the Sheraton New York Times Square hotel. They held the conference at "SecureWorld" in New York City state. The first time the conference at New York was held was in 2019. In 2022, the total number of events held by SecureWorld are numbered to be 12. These SecureWorld conferences facilitate the networking between solution providers to the cyber threats and the other security communities as well as security professionals and other experts, working to enhance cyber security and reduce cyber-crime and threats from the cyber world. In addition, it provides secret services to its members. (6)
The highlight reel of cybercrime magazine
Cybercrime magazine teamed up and went to SecureWorld New York City state on October 13 of the year 2022. There they filmed a highlight reel under the magazine's media deputy, Amanda. Amanda met the president of SecureWorld. This was done so to give the cybercrime magazine's followers and subscribers an experience of SecureWorld if they weren't able to reach out to themselves in person. The followers were to know the how bouts of the SecureWorld foundation in order to benefit from it. Additionally, the aim was to motivate the followers of the magazine to go to the very next SecureWorld conference. (7)
The president of SecureWorld spoke to the cybercrime magazine's editors and media deputy. The president discussed and told the magazine deputy that this is one of the twelve annual conferences that are taking place in the year 2022. The president further said that seeing the people together in New York City is bringing a feel of a united community, striving towards a mutual goal of positivity. Every area's specific need for security is discussed under the platform of SecureWorld. 
The president told that SecureWorld focuses on local and smaller communities as well as bigger ones. This is the reason that this platform stands out, among the other various reasons. SecureWorld heeds everyone and gives them security awareness. The environment of SecureWorld is welcoming, interactive and very engaging to every single individual. (8)
Future prospects for the SecureWorld in New York City
SecureWorld looks forward to a large possible positive change around the globe and SecureWorld has been looking for quality people ever since its emergence 21 years ago and still will thrive to find the best teams. These SecureWorld teams will give the best training, education, and awareness, online and in person. With this, the careers of many individuals will be secured as well under the SecureWorld agenda. SecureWorld looks forward to hosting informative and at the same time, innovative in-person conferences in New York City. These conferences are aiming at bringing the best of cyber-crime solutions. SecureWorld all in all supports a world free of cyber threats, crimes, and cyber-attacks. (9)
End Note: Stay Tuned with the updated implementations of SecureWorld NYC and all that it has to offer in the world of cyber criminology and cyber threats
In the final assessment, we come to witness that across North America and primarily, New York City, SecureWorld host conferences and meetings. They cast weekly webcast which are in person as well as virtual conferences. SecureWorld also takes lead in to providing online trainings regarding cyber-crime and cyber security. They elaborate on the threats in cyber world that are posed and what their relative solutions might be. In addition to the online training course, SecureWorld also provides with podcasts on weekly basis. 
The cybercrime magazine and SecureWorld can play big and positive in the grounds of cyber-attacks. They can both work together to maximize the minimization of the threats posed by cyber-crimes. The president of the SecureWorld foundation, Brad Graver and the cybercrime magazine's media deputy, Amanda both seem hopeful in the reduction of cyber threats, cyber-crimes and cyber bullying around New York City. (10)
You may also visit their website Secureworld.io for further details. 
References
1- (Cyber Liability & Risk Prevention; Cyber attacks are on the rise!) From 2022 CBIZ | the Privacy Policy
Link:
https://www2.cbiz.com/cyber-liability?utm_source=google&utm_medium=cpc&utm_campaign=pc_cyberliability_google&utm_content=commercial_lines&utm_term=10192022&gclid=Cj0KCQiA37KbBhDgARIsAIzce17c6RdxYyzt8cAkLmKuU1YFAvyK_bqHY8CdS578Tz0K8o7j8-rH9ekaArLwEALw_wcB
2- (Cybersecurity is our speciality) From the CyberSN
Link:
3- (SecureWorld conferences) From SecureWorld
Link:
https://www.secureworld.io/events
4- (Top 10 Reasons You Need to Attend SecureWorld) From THE SECUREwORLD
Link:
https://www.secureworld.io/industry-news/top-10-reasons-you-need-to-attend-secureworld
5- (SecureWorld News) From The SecureWorld
Link:
https://www.secureworld.io/industry-news
6- (Cybercrime Magazine at the SecureWorld New York City 2022) From YouTube channel; cybercrime magazine U.S
Link:
https://www.youtube.com/watch?v=V_TdQFs-9Ns
7- (Cybercrime Magazine Update: The Cybercrime Magazine) From Soundcloud
Link:
https://soundcloud.com/cybercrimemagazine/sets/cybercrime-magazine-update
8- (4th Annual | #SWNYC22 SecureWorld New York) From The SecureWorld
Link:
https://events.secureworld.io/agenda/new-york-ny-2022/
9- (SecureWorld NYC 2022. The Cyber security Conference. Brad Graver, President. The Cybercrime Magazine) From sound cloud 
Link:
https://soundcloud.com/cybercrimemagazine/secureworld-nyc-2022-cybersecurity-conference-brad-graver-president
10- (Our Vision) From SecureWorld Foundation 
Link:
https://swfound.org/about-us/who-we-are/