Education
Navigating the New York City School System: Tips for Parents and Students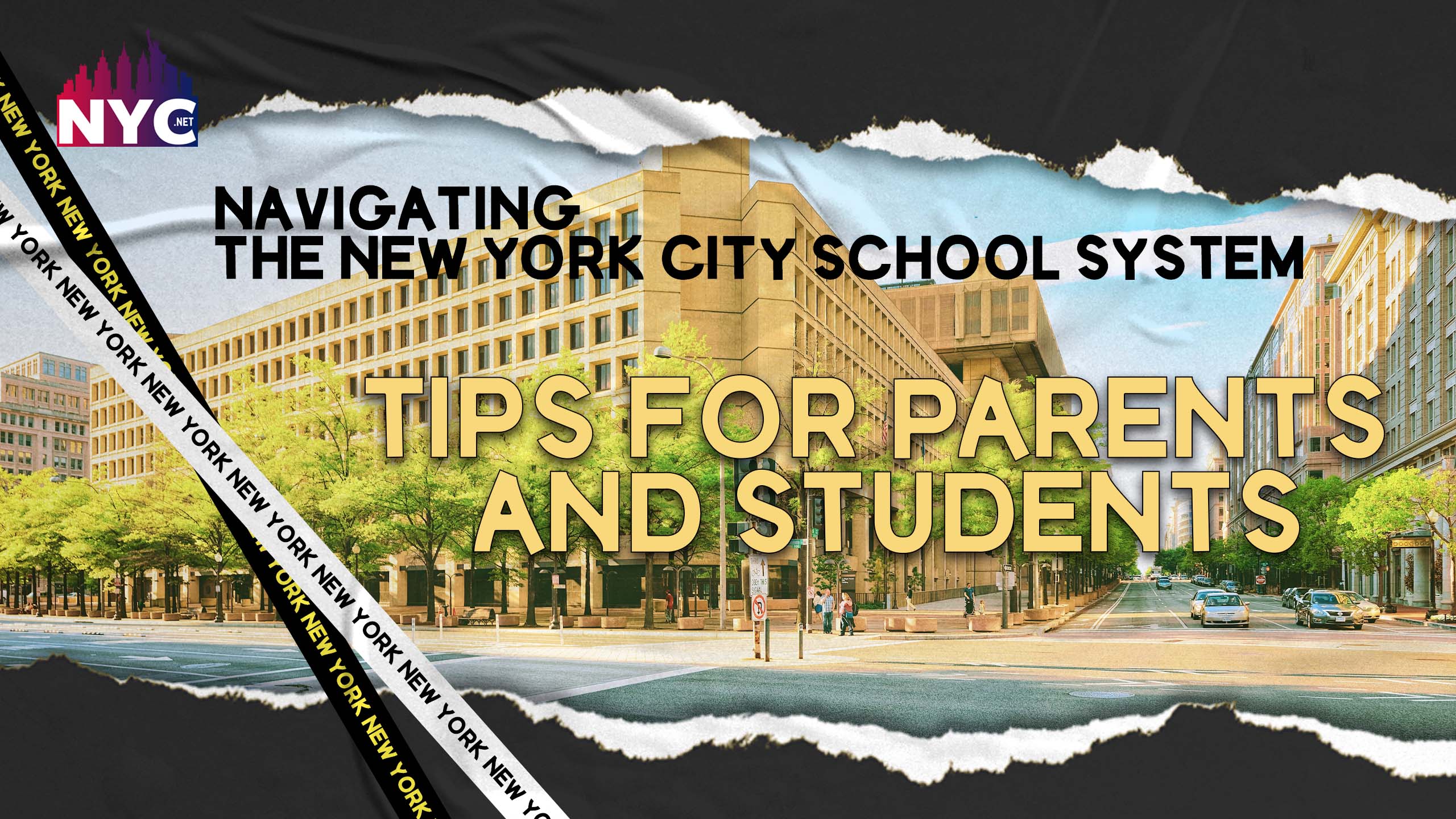 New York City School System
New York City school system in the United States is the most expensive worldwide. Over one million students attend public schools across five boroughs. The system can be overwhelming for parents and students, especially those new to the city or the education system. 
Here are some tips to help you navigate the New York City school system and ensure your child has a successful academic experience.
Analyzing the New York City School System:
It can be challenging to navigate the New York City school system. It is also particularly hard for newcomers or people not accustomed to the educational environment of the city.
Hence, here are some specifics to help you comprehend the following:
how the system functions,

and what tools are available to assist you in navigating it.
The New York City School System in Brief:
The New York City school system is the country's most extensive public school system. It hosts more than 1,800 schools and around 1.1 million kids. 32 local school districts make up the system, and each has its own superintendent and administrative team. 
Furthermore, The New York City Department of Education (DOE) manages the system. It primarily establishes budgets, rules, and academic requirements.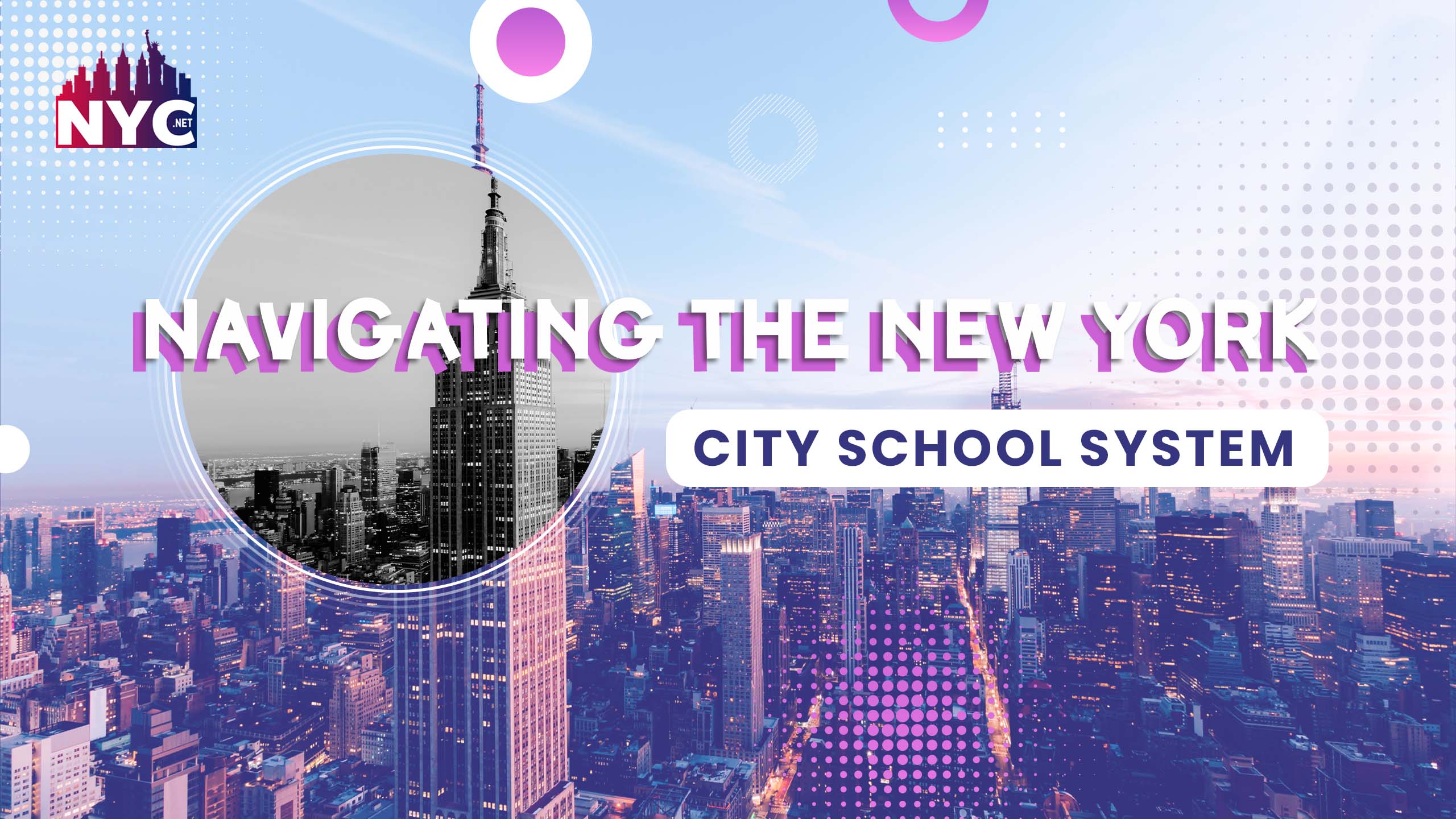 Types of Schools:
There are several different types of schools within the New York City system, including:
District Schools: Traditional public schools are part of the local school district.

Charter Schools: These publicly funded schools operate independently of the local school district. They are often focused on specific educational approaches or themes.

Magnet Schools: These public schools offer specialized programs and curriculums in science, technology, or the arts.

Gifted and Talented Programs: These programs are designed to serve academically advanced students.
Enrollment and Registration:
Your child must navigate a challenging system of:
applications,

lotteries,

and waiting lists to enrol in a New York City school.
Depending on the kind of institution you're interested in, there are several steps to the enrolling process, but generally speaking, you must:
Look for schools that will suit the needs and interests of your child.

By the deadline, submit your applications and any necessary paperwork.

If necessary, take part in lotteries or other selection procedures.

Attend orientation sessions and finish the registration paperwork.
It's important to note that some schools have very competitive admissions processes, and there may need to be more seats for all applicants.
Support for Families:
The New York City Department of Education offers a variety of resources to help families navigate the school system, including:
Family Welcome Centers:

These centres provide information and support for families enrolling their children in public schools.

Parent Coordinators:

Each school has a designated parent coordinator who can help families navigate the school's policies and procedures.

Translation and Interpretation Services:

The DOE provides translation and interpretation services in over 200 languages to help families who do not speak English.

Unique Education Services:

The DOE offers various services and supports for students with disabilities, including individualized education plans (IEPs) and related services.

After-School Programs:

Many schools offer after-school programs and enrichment activities to support student learning and development.
Tips for Parents and Students:
Research Your Options
Public schools in New York City come in a wide variety, each with its curriculum, pedagogy, and culture. By researching, find the school that best suits your child's requirements and interests. To find schools based on geography, grade level, and other criteria, utilize the Department of Education's (DOE) online School Finder tool.
Attend Open Houses and Tours
Further ahead, attending open houses and school tours is an excellent method to get to know the school's culture and atmosphere. These occasions also allow you to meet with educators, office staff, and current students to ask questions about the institution. Review upcoming open houses and tours by consulting the DOE's activities calendar.
Understand the Enrollment Process
The enrollment process for New York City public schools can be complex. Therefore, it is essential to understand the deadlines and requirements for your child's grade level and desired school.
For instance, The DOE provides a centralized enrollment system. Hence, Students must submit applications for specific schools, such as specialized and magnet schools.
Therefore, Keeping track of deadlines and submitting all required materials on time is essential.
Stay Involved
Parents and guardians can significantly influence their academic achievement by continuing to be involved in their children's education. Participate in parent-teacher conferences, join the PTA, and lend a helping hand at your child's school whenever you can. By keeping an eye on your child's grades and corresponding with their teachers, you may also keep tabs on their development.
Respect Your Rights
Under federal and state law, you have specific rights and protections as the parent or legal guardian of a student attending a public school in New York City. You have the right to ask for an evaluation, for instance, if you think your kid could struggle in school because of a disability or learning difference. You can read more about your rights and safeguards on the DOE website.
Consider Participating in Extracurricular Activities
Students can discover their passions, develop skills, and make new friends through extracurricular activities. Sports teams, music programmes, and clubs are just a few extracurricular activities available at public schools in New York City. Please encourage your child to participate in exciting things and support them as they follow their passions.
Ask for Help if You Need It
New York City public schools provide support services for kids who require additional assistance, such as:
counselling,

tutoring,

And special education programmes.
Therefore, you should speak to your child's teacher or school counsellor about their behaviour, academic performance, or emotional health. Perhaps, they can assist you in locating the programmes and resources offered and create a strategy to meet your child's needs.
Learn about the Different Types of Schools
New York City public schools have several categories, each with admission requirements and academic programs. These are as follows:
Traditional public schools are open to all students who live in their designated catchment area.

While charter schools operate independently and may have specific admission criteria.

Moreover, Specialized high schools require students to take a test to be admitted.

Lastly, magnet schools focus on a particular subject area, such as science or the arts.
Consider the Commute
New York City is significant; getting from one place to another can take time. When choosing a school, consider the commute and the transportation options available. Many students take public transportation, such as buses and trains, to get to school. The Department of Education provides free transportation to eligible students. It also includes those with disabilities or who live far from their school.
Be Aware of Standardized Testing
Standardized testing is a significant part of the New York City School System. Hence, students must take several tests throughout their academic careers. These tests include the state-mandated exams for the following:
English Language Arts (ELA)

 Mathematics

And the specialized high school entrance and Advanced Placement (AP) exams for high school students.
Therefore, awareness of these tests and their requirements is essential. They can impact your child's academic progress and future opportunities.
Explore School Resources and Facilities
New York City public schools offer a variety of resources and facilities to support student learning, such as:
libraries,

computer labs,

and science labs.
Therefore, take the time to explore your child's school and its offerings. Undoubtedly, they can provide valuable resources for your child's academic success.
Understand the Grading System
Each New York City public school has its grading system, but all schools must use a standardized grading scale. Understanding the grading system and how grades are calculated is essential for monitoring your child's academic progress.  It will also help in identifying areas where they may need extra help.
Participate in Your Community
Lastly, participating in community events and services can give your child opportunities for personal growth and development. Please encourage your child to participate in cultural activities or community service projects. Consequently, they can expand their horizons and foster a feeling of social responsibility.
In Conclusion:
In hindsight, It's important to note that the New York City school system has challenges. Like many large urban school systems, New York City faces overcrowding, underfunding, and achievement gaps. 
If you are considering enrolling your child in a New York City school system, it's essential to
research,

ask questions,

and seek out support as needed.
With the correct information and resources, you can find a school that meets your child's needs and provides a strong foundation for their future.
Good Luck!