Education
The Best Education Programs in New York: From STEM to the Arts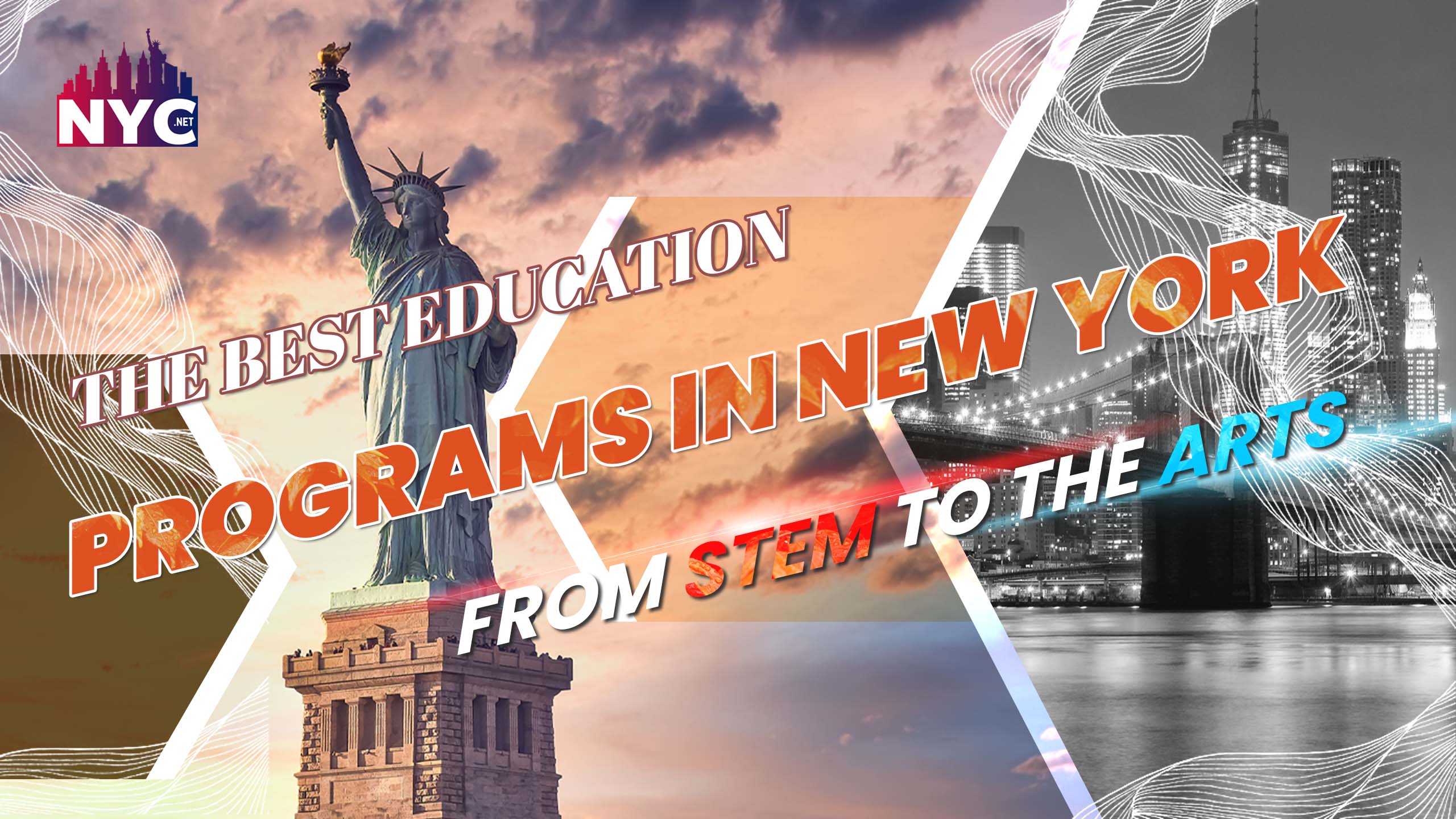 Education Programs in New York
Frustrated about finding the best education programs in New York? Fret no more. New York is a hub of diverse educational institutions that offer high-quality education programs.  Whether you're interested in STEM, the arts, or other fields, there are numerous education programs just for you. 
Therefore, we will cover it all. Hence, this article will take a closer look at the following:
 Education in New York

Overview of STEM and Arts Programs

Best Educational Institutes

How to Choose the Best Education Programs in New York

Tips to Get into the Best Educational Institutes

Careers in Stem and Arts Education Programs in New York
So, without any delay, let's get into it: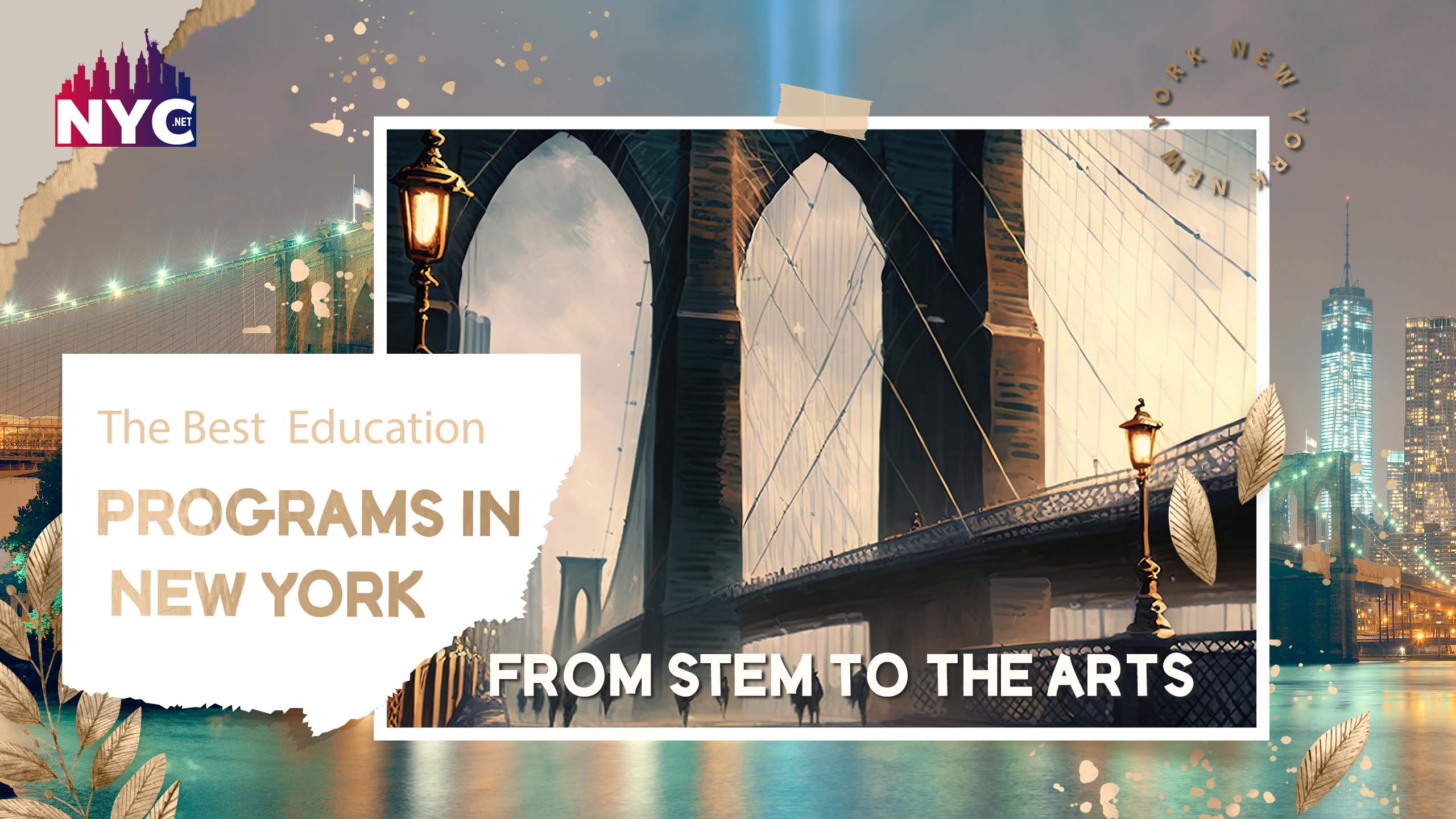 Education In New York:
New York is home to one of the world's largest and most diverse education systems. A wide range of institutions and programs are also available to students of all ages. 
Here's a detailed overview of education in New York:
Pre-Kindergarten Education:
Firstly, we have pre-kindergarten. All four-year-olds in New York are eligible for free pre-kindergarten programs. All around the state, these programs are offered at community-based organizations and public schools.
Primary and Secondary Education: 
Secondly, on our list, we have primary and secondary education in New York. The criteria for these educational levels are as such:
Kindergarten through fifth graders attend elementary school, 

sixth through eighth graders in middle school,

 and ninth through twelfth graders in high school. 
The largest public school system in the nation is also found in New York City.
Higher Education: 
Moreover, regarding higher education, it calls for the level after high school.
New York has some of the world's most renowned universities and colleges. Similarly, The State University of New York (SUNY) is the largest public university system.
Adult Education:
Lastly, New York offers a range of adult education programs, including classes in:
English as a second language (ESL),

high school equivalency (HSE),  

and vocational training programs. 
These programs are also available through:
 community colleges, 

adult education centres, 

and community-based organizations.
Overview of STEM and Arts Program:
STEM Programs:
Primarily, STEM education programs in New York stand for:
Science, 

Technology, 

Engineering,

 and Mathematics,
Therefore, STEM programs focus on providing education and training in these subjects. Additionally, these programs are designed to prepare students for careers in:
engineering, 

computer science, 

Biology, 

physics, 

and chemistry.
ARTS Program:
On the other hand, arts programs typically focus on creative and expressive fields, such as:
 visual arts, 

performing arts, 

music, 

literature, 

and design. 
Hence, They provide education and training in the creative and artistic fields to develop students':
 creativity, 

critical thinking,

 communication, 

And problem-solving skills.
Educational Institutes in New York for STEM and ARTS:
Moving forward, many prestigious institutes are offering some of the best education programs in New York. 
Some of them also include the following:
STEM Programs:
Columbia University Fu Foundation School of Engineering and Applied Science:
It is a highly-ranked institution known for its cutting-edge research and teaching in STEM fields. The institution offers undergraduate and graduate degrees in disciplines like:
applied physics,

biomedical engineering, 

And computer science.
Cornell University College of Engineering: 
Another highly regarded college in New York is Cornell University College of Engineering. The university is renowned for its work in:
 energy systems, 

nanotechnology, 

and biotechnology. 
Moreover, The college also offers graduate and undergraduate degrees in the following:
applied mathematics,

 computer science, 

and engineering.
New York University Tandon School of Engineering:
New York University Tandon School of Engineering is also a top-ranked institution offering programs in:
 computer science,

 cybersecurity, 

and robotics. 
Moreover, The school is known for its hands-on approach to learning and its partnerships with industry leaders.
Arts Programs:
The Juilliard School:
Furthermore, it is another notable university with undergraduate and graduate education programs in New York like:
dance, 

theatre, 

and music programs. 
Consequently, The institution is renowned for producing versatile, all-around artists.
Parsons School of Design: 
Further ahead, The highly renowned Parsons School of Design offers undergraduate and graduate degrees in the following:
design, 

Architecture,

and the arts. 
The institution is renowned for emphasizing innovation. Moreover, its dedication to preparing students for careers in the creative sectors is admirable.
Pratt Institute: 
Lastly, Pratt Institute is a renowned college that provides undergraduate and graduate degrees in the following programs:
writing, 

art, 

and architecture. 
Hence, the institution is also renowned for emphasizing practical experiences and interdisciplinary learning.
How to Choose the Best Education Programs in New York
Primarily, choosing the best education programs in New York can be a challenging task. 
Hence, here are some factors to consider when choosing the best education program for you:
Your Career Goals: 
Firstly, you must identify your career goals and objectives. 

You must also determine the type of job you want to pursue and the required skills and knowledge. 
This will help you narrow your options and choose the education program most aligned with your career goals.
Accreditation: 
Accreditation is an important factor to consider when choosing an education program. It also ensures that the program meets certain standards and is recognized by employers and other educational institutions. Therefore, Verify the program's accreditation with a recognized organization before enrolling.
Program Content: 
The content of the program should also be taken into account. 
Therefore, check the program's reading list, course syllabus, and other materials.  

Make sure they cover the subjects and abilities you need to pick up. 

You can also talk to current or former students to understand the program's quality and substance.
Teaching Methodology: 
Another crucial aspect to consider is the program's approach to teaching. Take into account the program's instructional methodology, such as:
 Online or classroom-based learning, 

And whether it offers internships or practical training. 
This will enable you to assess whether the program's instructional design complements your preferred learning style.
Duration and timetable: 
Furthermore, be mindful of the time and schedule of the program. 
It would help if you ascertained the following:
 How much time you can commit to the program, then pick a schedule that works for you. 

Also, Consider the program's duration and whether it fits your schedule and career objectives.
Cost: 
Lastly, The program's cost is also an important factor to consider. 
Hence, review the program's fees and expenses, including:
 tuition, 

textbooks, 

And other materials, 
You can also explore financial aid and scholarship options to help finance your education.
Tips to Get into the Best Educational Institutes
Undeniably, getting into an educational institute in New York can be a competitive process. However, some tips can help increase your chances of success:
Start Early: 
Firstly, To ensure you have enough time to prepare your application, start your search for educational institutions in New York well in advance.
Pay attention to your grades: 
Secondly, pay attention to your grades.
New York's educational institutions typically seek applicants with solid academic records. So keep up your GPA throughout high school or your undergraduate courses.
Take standardized examinations: 
Furthermore, take standardized tests like the:
They are also frequently necessary for admission to educational institutions in New York. As a result, be sure to study hard and aim for good marks.
Create a profile for extracurricular activities: 
Furthermore, New York's educational institutions value well-rounded pupils with extracurricular interests. Therefore, develop a well-rounded profile by also participating in extracurricular activities such as:
clubs, 

athletics, 

volunteering, 

and internships.
Write a compelling application essay: 
Moreover, Take the time to prepare an engaging report highlighting your:
abilities, 

interests, 

and aspirations.
Most educational institutions in New York ask candidates to submit one. Hence, never be easy on your application essay. 
Request for Recommendation: 
Many educational institutions in New York also demand letters of recommendation. Therefore, Select recommenders who know you and can write compelling, in-depth letters that showcase your talents and potential.
Maintain order and adhere to deadlines: 
Also, keep track of all the requirements and deadlines and submit your application before the deadline. It will ensure you get all the things.
Contact an educational consultant: 
Lastly, If you require further assistance, work with an educational consultant. They can assist you with the application process and also offer insightful guidance.
Careers in Stem and Arts Education Programs in New York
Moving forward, let's also have a look at the careers in these education programs:
STEM careers:
Software Engineer: 
Firstly we have Software engineers. They design, develop, and maintain software applications and systems. Not only this, but they also work with programming languages and software development tools to create new software products and improve existing ones. 
In New York, software engineers can work for large tech companies like:
Google, 

Facebook, 

and Amazon 

or smaller startups

 and consulting firms.
Data Scientist: 
Scientists examine and interpret vast amounts of data to find trends and patterns. They employ statistical and computational tools to create prediction models and guide business decisions. 
Data scientists can also find employment in New York in the following:
 financial institutions, 

healthcare organizations, 

and technology enterprises.
Cybersecurity Analyst: 
Moreover, Cybersecurity analysts defend networks and computer systems from online threats. They watch for:
Unusual network activity, 

look into security lapses 

and create plans to stop upcoming threats. Specifically, cybersecurity
Arts careers:
Regarding art careers, we have the following interesting ones:
Actor: 
Actors perform in plays, movies, and television shows. They do the following duties:
interpret scripts, 

develop characters, 

and work with directors and other actors to bring stories to life. 
 In New York, actors can work for:
Broadway, 

off-Broadway, 

television, 

and movie theatres.
Musician: 
Musicians perform and create music as solo artists or as part of a band or orchestra. Their work involves the following:
write and record songs, 

perform live shows, 

and collaborate with other musicians. 
In New York, musicians can work for 
recording studios, 

music production companies, 

and live music venues.
Dancer: 
Dancers perform choreographed movements to music as part of a dance company or as a solo artists. 
Conclusion:
Undoubtedly, there are plenty of the best education programs in New York. However, the choice of it depends on your preference and interest. From STEM to the Arts, New York is full of dignified institutes. 
Hence, we wish you luck in your journey for whatever you choose!