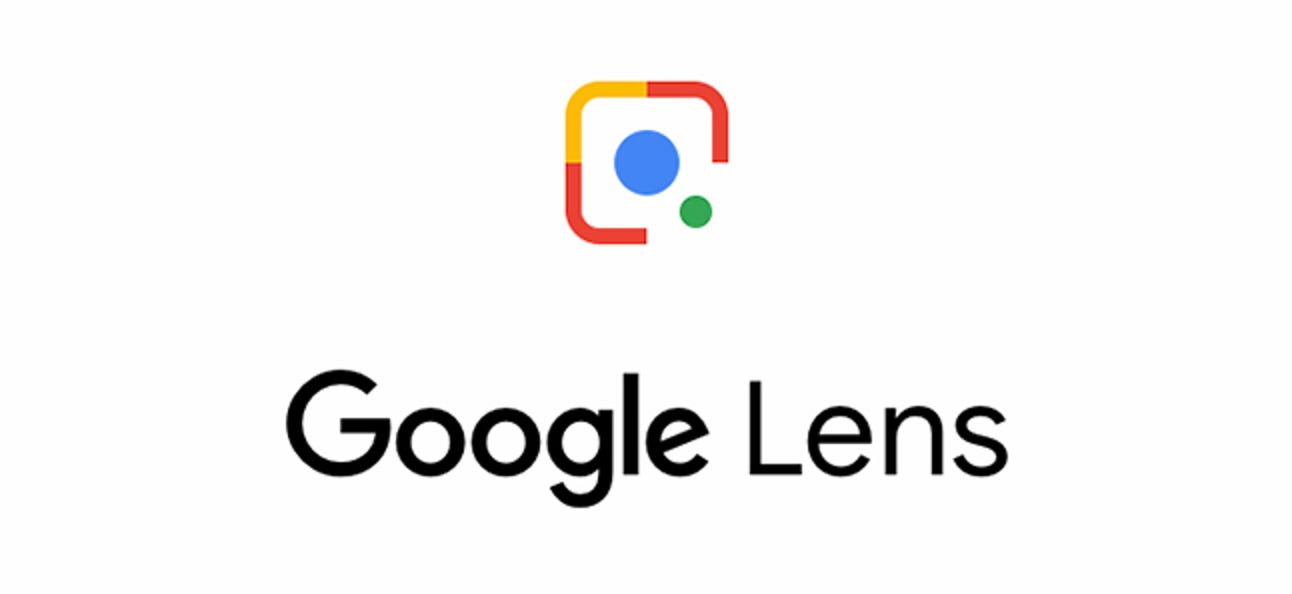 In 2017, Google Lens was launched as a standalone app for general usage. Since then, it has been in the camera app on most Android smartphones. The required OS version as of right now is Android 6.0. It is a tool that navigates worldwide using picture recognition and Google Assistant.
Smartphone users desire to do internet research when they aim and capture their camera at anything. Google Lens uses AI to extract facts from its massive online library to offer relevant and precise results. They can explore similar things in numerous online locations thanks to Google Lens.
What is google lens?
The easiest way to explain Google Lens is as a search engine for the actual world. It uses AI to understand language and objects in images and a real-time view from your phone's camera. 
It offers you a variety of fun ways to discover and engage with those elements. When Google Lens locates a cafe or club with reviews and contact details, It will show the operating hours. 
What strikes is impressive is the capacity to recognize commonplace items. It will realize a hand and offer the amusing thumbs-up emoji. But if you aim it at a drink, it will attempt to identify what it is.
Why is Google lens gaining attention day by day?
Google's goal to broaden the search options for users includes the integration of artificial intelligence with search. Google aspires to create a method of information search that goes beyond text and voice queries.
Google lens is gaining attention daily because it gives users more options than merely scrolling through photographs. This new feature allows for interaction. 
Additionally, it maintains Google Images' competitiveness against other websites like Instagram and Pinterest, which have comparable interactions built into their feeds.
Some Google Lens features will be helpful for business professionals. You can search for a quick summary of a document or fast style suggestions.
Google Lens has been redesigned. It is now incorporated into specific devices' cameras to make it simpler for customers to use its new features.
The feature was first available exclusively on Google's Pixel phone and is now available on different phones. Examples by BQ, Motorola, Asus, TCL, Xiaomi, HMD/Nokia, Transsion, Sony Mobile, OnePlus, LG, and other manufacturers, according to the article.
Why is Artificial Intelligence changing dynamics?
Most people do not understand the notion of artificial intelligence (AI). For instance, just 17% of 1,500 senior business leaders in the United States said they were unaware of AI when questioned about it in 2017. 
Through the development and use of algorithms integrated into a dynamic computing environment, artificial intelligence (AI) provides the foundation for simulating human intelligence processes. AI aims to emulate human thought and behavior in machines.
Every aspect of life is changing due to AI technology. It is a versatile tool that helps individuals to reconsider how we combine information, evaluate data, and apply the insights obtained to enhance decision-making.
Google lens is a rapidly expanding technology business. It offers Augmented Reality to its three billion monthly customers. [2] Google was once only a search engine, but it has since grown to be much more, offering services for everything from the newest smartphones and intelligent speakers to Youtube. 
One of Google's critical announcements in 2017 was a lens. However, at its debut, it was only compatible with the Google Pixel. Now, you can get it from google play as well. Innovative solutions addressing present and future demands are available via Google Lens. 
Why do People prefer using AI technology?
In the past 50 years, machines have significantly improved in intelligence. AI programs can anticipate the search terms you'll enter. They deliver tailored adverts based on your browsing and buying history.
Artificial intelligence makes new albums and playlists based on your favorite tunes. Cutting-edge AI systems can assist doctors in diagnosing and treating patient ailments more swiftly.
Numerous sectors have benefited from AI-related innovations. More than ever, handy technology is broadly accessible, with effective processes and precise projections.
What are the features of Google Lens?
It recognizes items like plants and animals. Using computer vision, machine learning, and knowledge graph, it can highlight, copy, paste, and translate text from photographs or documents.
Capture image via Google lens
Since it needs to function on various devices, many of which have fewer resources than flagship phones, image capturing on entry-level smartphones is challenging.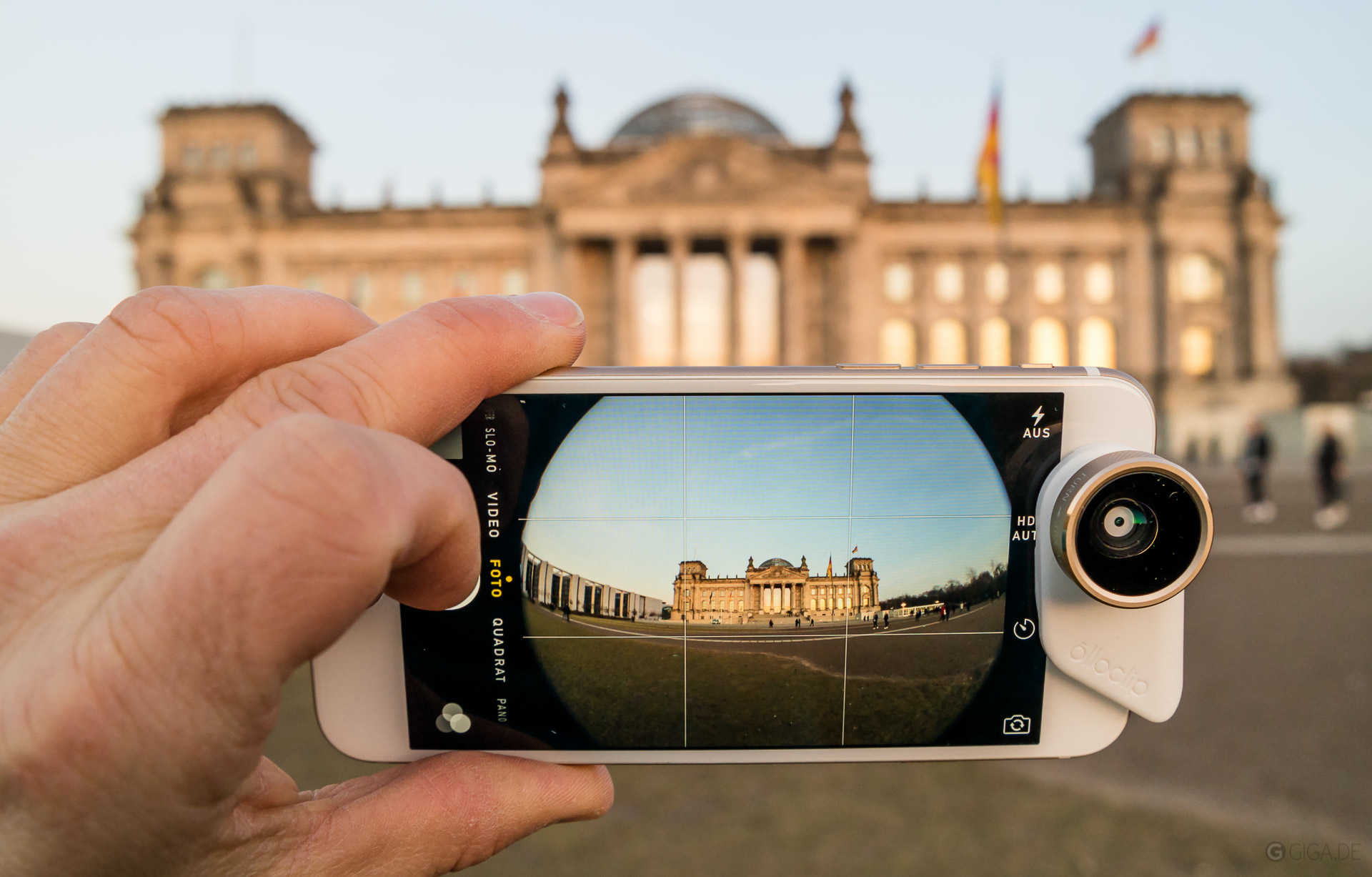 Google made Lens in Google Go an early user of a new Android support library called CameraX to provide a universal tool capable of taking high-quality pictures with no latency.
A collection of libraries, tools, and instructions for Android developers are accessible in Jetpack. CameraX is an abstraction layer atop the Android Camera2 API that fixes device compatibility concerns to avoid creating device-specific code.
High-resolution VS low-resolution photos
It made capturing immediate on more powerful smartphones that can continuously stream high-resolution frames from which to choose an image.
Since the CPU is less potent on intelligent devices, streaming these frames might cause camera latency. Instead, when the user hits the capture button, the CPU processes the frame. It creates a single, on-demand, high-resolution image.
Advanced research
Google deployed underlying computer vision and AI technologies to make phone cameras smart. It allows the phone to snap images, recognize what is being observed, and take the necessary action.
This new technology will assist customers in asking additional questions or adding other capabilities. Such as shopping for clothing in specific colors or patterns in addition to picture search.
The Multitask Unified Model was presented at the Google I/O conference in 2021. This is its public beta. MUM uses T5 text-to-text framework to comprehend and even create language. It is trained in 75 languages and is 1,000 times more powerful than BERT.
Text translation
Remember that the Google Lens app includes a built-in translation option if you look at a sign in another language and wonder what it means worldwide. Open the app, point your phone at the text, and press "Translate" on the bottom border of the screen to locate it.
Text-to-speech
Reading the text aloud is the last hurdle to overcome. You can use Lens in Google Go to get information most beneficially. Google Text-to-Speech (TTS) generates high-quality audio.
It is a service that utilizes machine learning to clarify and identify items like dates, phone numbers, and addresses. Then, it uses that information to produce natural-sounding speech based on DeepMind's WaveNet.
Intelligent Text Selection
You can use Google Lens to aim the camera on your phone at the text, highlight it, and then copy it for use on your phone. Think about being able to use your phone to point at a Wi-Fi password and copy and paste it into a login page
Text recognition
The lens uses the CNNs functionality to recognize coherent text blocks, such as columns or text with a different style or color. 
The final reading order of each block is then determined inside each block using signals—for example, text alignment, language, and the paragraph's geometric connection.
The capacity of Google Lens to extract text from the real world and analyze it is astounding. The framework for this has already been built with tools like Google Translate. 
It allows you to translate anything into your local tongue by just taking a picture. It can be a street sign, restaurant menu, etc.
Why Google lens becomes an essential AI tool?
Google uses Google Lens, a tool that blends augmented reality and computer vision. It guides us into the future of technology and gives us a sneak preview of what's to come.
The lens idea is based on Google's early efficiency techniques. It helped Google become famous and the world's most widely used search engine.
Google Lens is powered by artificial intelligence, computer vision, and machine learning. 
The lens makes an effort to analyze your images to automatically and instantly present valuable information to your screens.
"Google Lens might have a significant impact on businesses and developers. Apps that rely on intelligent cameras for development must make sure to add value beyond object or element detection, according to Tech's republic, Wolber. 
"I predict that organizations and developers will create applications that include picture recognition activities into workflows. Pick up your phone, point-and-talk to identify a product, update status in a system, and transmit a notification to a coworker."
How does Google Lens influence the eCommerce industry?
eCommerce companies struggle to get valuable customer data that would mimic the experience of discovering new things. Despite being successful at offering customers what they already know they want. 
Online retailers rely significantly on SEO. It attracts new customers and persuades them to make an unanticipated purchase.
Online shopping
Google Lens is a tool that benefits eCommerce business owners and customers. By enabling consumers to stray from set shopping lists and take a more relaxed approach to online purchasing. 
According to recent statistics from Google, 48% of consumers have screenshotted a product they liked. 60% of shoppers might be encouraged to purchase even when they aren't actively browsing.
Android users may turn on Google Lens to get suggestions for objects that seem similar. Google Lens can display similar designs and pertinent details like product ratings and prices if you encounter a set of curtains you like and aim your phone's camera at them.
Utilizing QR Codes Wisely
Prospective clients who use Google Lens as a QR code learn more about your store or items. They can effectively shop by scanning QR codes. You should add QR codes in advertising, newsletters, and marketing emails.
QR codes that direct visitors to your website's registration page or another landing page

QR codes can direct users to your social media profiles and encourage them to follow them for the most recent information.

Use QR codes to access reduced products on your website or get exclusive discount codes and coupons.
Show what you are selling. 
Google always favors visually appealing search results. It uses extra data to rank images and web pages according to relevancy. 
For instance, add details about the fabrics if you run an online clothing store. Add where they are obtained and how to wash the item. Also, the size model is wearing in the photographs. 
Any online business should avoid using grainy or pixelated photos, especially an eCommerce one.
UX website experience
Fast page loading times and mobile device optimization are significant. It helps improve visual search results, enhancing the entire user experience on your eCommerce website.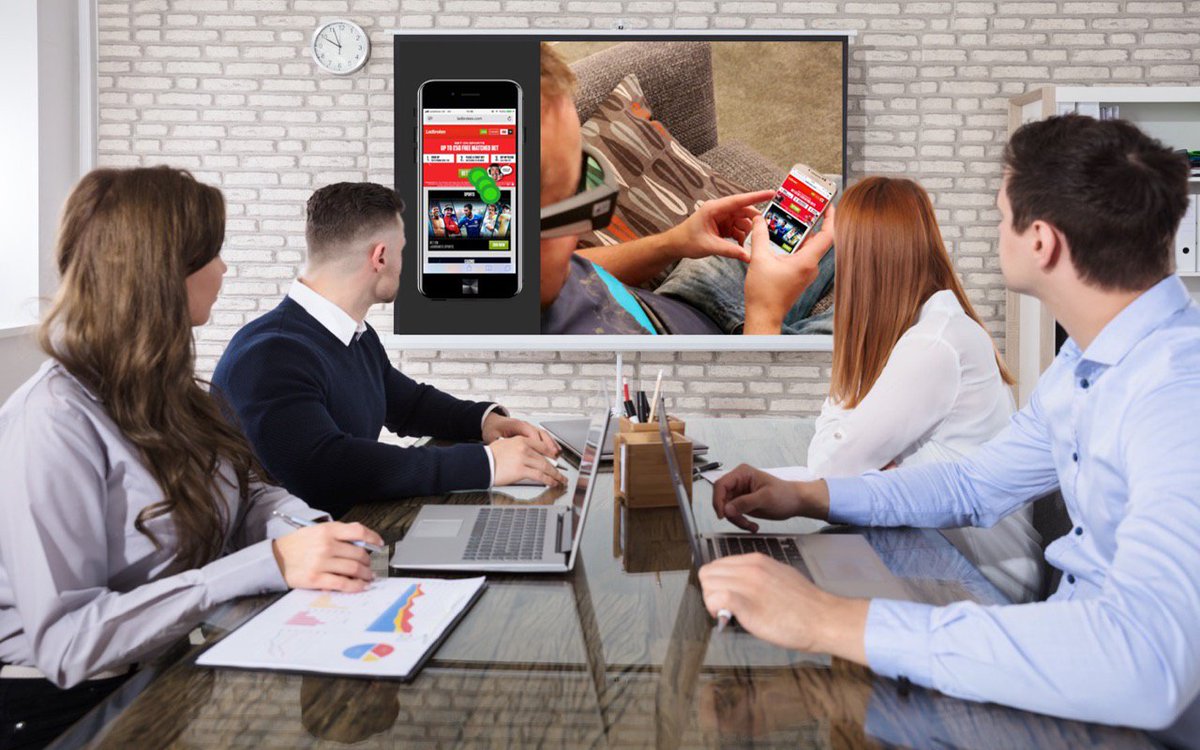 As People use their smartphones to do online shopping and complete transactions, Internet users have grown to demand a seamless mobile shopping experience.
The markup for Structured Data
You can still get your items to appear on Google Lens and other platforms even if you don't want to use Google Merchant Center. However, your website will need to include some structured data markup.
Structured data markup is a set of HTML snippets. It gives Google a better understanding of the data on your website.
Google offers a valuable assistance guide. You can Configure the structured data for the website to work with their Merchant Center.
What are the future of Google lens and Google's AI? 
Google Lens is the company's attempt to apply AI to everyday life. And a tactic to encourage younger people to adopt novel forms of visual media. Artificial intelligence and machine learning are used to achieve this.
Google has a preference for quick social media networks. Younger users can easily access and use the lens as a visual search engine.
Google Photos are one of the most used Google products. It has a user base of half a billion people in less than two years. Google made an intelligent choice by restricting lens access to Google Photos.
Conclusion
We anticipate that these features will improve the daily lives of millions of people. The world is undergoing a digital change right now.
For several years, Google has been attempting to switch. Google worked from simple text and voice search functions to advanced picture search features. Again, Google Lens is one of the unique products the internet technology. It has been released recently in line with this strategy.
We desire excellent knowledge and information in our daily lives. It is causing the real and digital worlds to blend more and more. The Extended Reality space makes this especially clear.
This technology can only recognize essential items. But Google has ambitions to develop it to acknowledge landmarks, certain breeds of animals, flowers, and more. The feature will not support lewd photos.
FAQs?
Q.1: Who can use Google lens?
This lens technology in Google Images is available to mobile users in the US with English-language searches. Google also intends to introduce it to other locales, languages, and Google Images platforms.
Q.2: What category of AI is Google Lens?
With deep machine learning and your smartphone's camera, Google Lens can recognize and comprehend objects in front of the camera lens. It provides options for actions like scanning, translating, buying, and more.
Q.3: Can Google Lens identify individuals?
Google Lens on Pixel devices can now identify images and representations of famous people, including actors, celebrities, and politicians.
---
References 
Thomas Davenport, A.t., "Bullish on the Business Value of Cognitive" (Deloitte, 2017), p. 3 Link: (www2.deloitte.com/us/en/pages/deloitte-analytics/articles/cognitive-technology-adoption-survey.html).
(Google lens guide ( n.d.)) (12 nov 2021) from Carney Link: https://www.carneytechnologies.com/google-lens-guide-what-you-can-do-with-this-powerful-ai-feature/#:~:text=Google%20Lens%20can%20recognise%20over,accomplish%20a%20great%20deal%20more.
Jonathan Greg, ( 25 May 2018) (With the update, Google Lens could be an essential AI tool for business travelers) from Tech republic Link: https://www.techrepublic.com/article/with-update-google-lens-could-be-an-essential-ai-tool-for-business-travelers/