News
One-way Car rentals in New York with free cancellation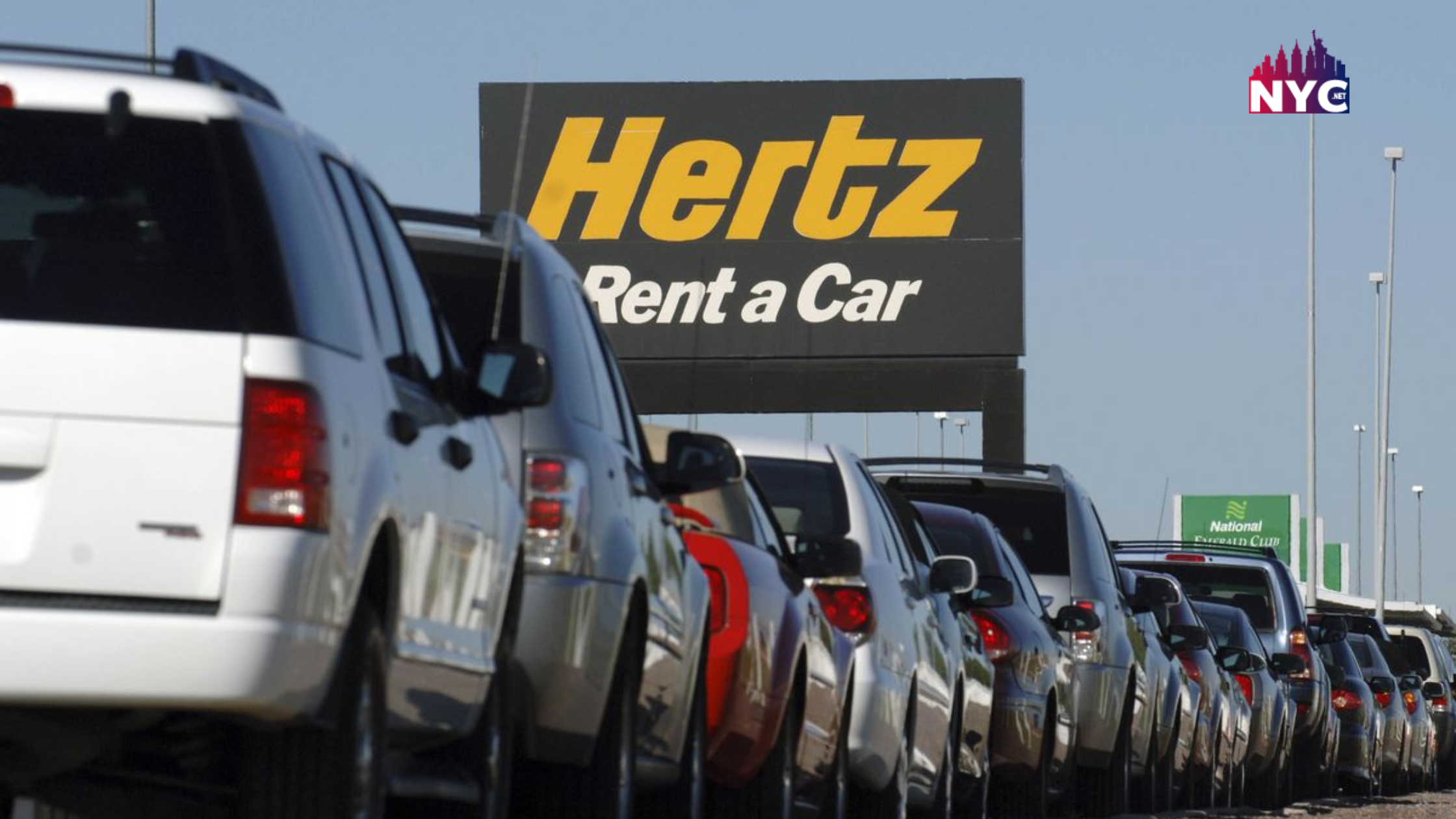 Car rental is a challenging procedure. You will usually be given the essential cost while looking for a cheap rental car rate. It is the daily cost for a specific type of automobile, such as a small or sport utility vehicle. 
The rental car firms will also charge facility fees, fees and surcharges, and any necessary state, city, or county taxes. You will notice costs for energy recovery fees, comparable to a gasoline price. 
Also, the rental car business charges vehicle licensing fees to recover the cost of registering and licensing the vehicle. Car rentals are rarely enjoyable experiences. 
For many of us, it indicates that we will invest time in locating the best deal. It determines which features to include and the price and necessity of additional car rental insurance.
How many types of one-way Rental cars?
With a rental car, there are two sorts of one-way options: 
Domestic 

International.
A one-way car rental cost, also known as a drop fee, is one of the requirements for returning a rented car to a different location. The cost of this varies with the price set by the rental car provider for an organized return to a local or foreign destination.
One-Way Domestic Charges
As long as a minimum rental duration is satisfied, a domestic one-way price for travel between cities inside the same nation is often free. The precise amount of a drop charge will depend on your route, but it usually ranges between $25 and $30 for domestic flights.
One-Way International Charges
Traveling from one country to another nearly always necessitates an international one-way charge, which is often substantially more expensive. Global drop prices varied from $250 to USD 1200 in a random sample of drop fees examined for European rental reservations. Remember that rental firms worldwide charge an international one-way drop fee, even if some don't reveal this cost upfront.
5 Must Know things while renting your one-way car for a comfortable trip.
If you want to extend your trip, inform your rental company at least two hours before your scheduled return time. They will charge you a $25 rescheduling fee for any extensions requested within two hours of your return to account for your rental company's time.

You can also alter your trip through the website or app of your rental company. Go to your travels, choose the trip you want to amend, and change the "where & when" section. Don't forget to click "Confirm & Pay."

If you misplace your rental car key, expect to pay for a replacement key. Prices vary, but you should expect to pay $250 or more to replace one key, considering the high cost of today's "smart" keys. You should avoid the 'two-key' key ring since if you lose one, you'll be charged for both keys.

A Florida one-way vehicle rental can transport you from the glitzy party hub of Miami to the laid-back atmosphere of Key West for a beach vacation unlike any other. You can go from NYC to Boston or Washington, DC, by auto rental, stopping to enjoy state parks, beaches, and unique sites.

One-way rentals are available from many automobile rental agencies, notably the more recognizable ones like Enterprise, Hertz, and Budget. Naturally, you must return your rental car to the same vendor from whom you picked it up, but they all have a fantastic range of offers on one-way rentals. You can compare and pick your favorite.
Five strategies to reduce the cost of your next rental car
Want to travel for less money? Consider these pieces of advice to save money at the automobile rental company.
Research package offerings
Although packages and bundles, including hotels and airfare, are meant to save you money, they can cost more than booking your rental vehicle separately. The mileage or extra days may sometimes greatly outweigh the "free" deal if it is only for one or two days, especially if you plan to keep the car for a week or more.
If possible, avoid making reservations at airports.
If possible, avoid renting a vehicle at the airport. Your costs may increase by 10% and 25% if you rent a car through the airport. In many circumstances, renting a car at the airport will cost you extra money because many towns have imposed levies. It originates as a money grab for them and is disguised as airports' typical tourism fee.
Before leaving the parking lot, take a photo of your car.
Rental car businesses typically ask you to perform a cursory inspection of the vehicle you're renting to note any existing dents, scratches, or other visual problems. You can always be thorough during this check, and it's better to take pictures of any issue areas you find to prevent being held responsible later. 
Always take photos with your phone of any suspicious dents or internal oddities after you have returned the automobile and no longer have access to the vehicle as evidence. So, this time- and date-stamped documentation can protect you from any accusations or charges.
Use cash to pay tolls.
The cost of crossing toll booths is just another tax that rental vehicle companies love to throw onto your bill. In addition to the cost of the tolls paid at their maximum rate, Hertz adds a $5.95 fee for each day that you utilize their PlatePass service. In some regions with tolled highways, Avis, Alamo, Budget, and Enterprise each impose a $3.95 convenience fee for each day of the rental, even if you don't drive there, on top of any toll payments incurred.
Utilize a credit card with primary insurance coverage.
When renting a car, insurance is typically the highest expense. The collision damage waiver is the first add-on item you'll choose if you don't often drive. Unfortunately, if you got an accident while the automobile is in your possession, this insurance is the main one that will pay the firm back for the damage expenses. 
Even if you already have auto insurance, you might still want to get this coverage because, in an accident, you'd still be responsible for paying the deductible out of pocket. The incident might encourage your insurance provider to raise your rates.
What is the booking car cancellation policy for free?
If you must cancel? No issue!
A refund to your original payment method is available for cancellations submitted 48 hours before your planned delivery time.

A complete refund in the form of credit with your rental business is available for cancellations made within 48 hours of your planned delivery time.

Any cancellation or rescheduling fees will be taken from your returned credit if you cancel within two hours of your planned delivery time.

We suggest getting free cancellations and confirming your car rental company before scheduling. Every company has a different policy, so it is good to read their terms and conditions before booking a car.
Conclusion
Monday and Tuesday pickups are often more expensive, with weekend pickups being significantly less costly. Including the cost of a cab to these places, contrast airport pickups with sites in the city. In some areas, buying tickets at the airport will always be less expensive than elsewhere.
Booking a rental automobile as far in advance as possible, between three and six months, is ideal is preferable. With last-minute reservations being nearly impossible to find and nationwide car shortages occurring, this has recently become even more crucial. [1]
Always try to phone ahead to confirm your reservation and see if any vehicles are available at the rental location. However, Car rentals always have a few alternatives if you arrive and your automobile isn't there.
First, check whether a different automobile class than the one you initially reserved is available. Suppose the firm is at fault for your car is unavailable. In that case, you should be allowed to switch to a more likable automobile than you initially booked without paying additional fees.
FAQs
Q.1: What are One-way automobile rentals?
Your rental automobile is picked up and dropped off at different locations. So you can bring it back to where you picked it up. It is ideal for long road trips or when getting from point A to point B requires rapid movement.
Q.2: Can I choose a specific car type for a one-way trip?
Yes, from affordable, fuel-efficient small and economy automobiles to roomy mid-size and full-sized vehicles for families. Your adventures will be more enjoyable in SUVs, sports cars, and convertibles. The decision is yours.
Q.3: Why choose a one-way rental car?
Choose a one-way rental car to drive from point A to point B without turning around to reduce travel time and maintain flexibility. Therefore, a one-way vehicle rental allows you to pick up in one place and drop off in another if a flight is canceled, your plans change at the last minute, or you require a car for a portion of your vacation.
Q.4: How much does a one-way automobile rental cost?
The price is affected by the type of vehicle, pickup and drop-off locations, travel dates, and other factors. You can enter your travel information, then check out our newest offers. For one-way rentals, some car rental partners charge an additional fee.
References
[Which Is Cheaper: Booking Rental Cars in Advance or Last Minute?] From Nerd Wallet Link:

https://www.nerdwallet.com/article/travel/best-time-to-rent-car