News
The Astonishing Costs of Airport Area Parking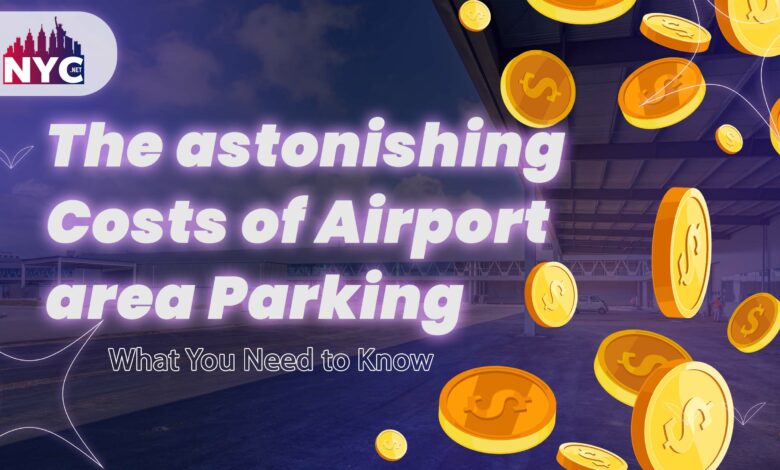 Airport Area Parking
There is a tremendous cost of airport area parking now. Did you know that airport area parking could cost up to $89 a day? Yes, you read that right! That's astonishing news that is rising like flames in NYC. 
If you have yet to learn, we got you. Hence, In this blog post, we'll share some details about this latest news that claims $89 for airport area parking. 
So, keep reading to learn more!
Cost of Airport Area Parking
Recently, starting from Thursday, travellers heading to the airport are likely to be charged a summer peak period drive-up surcharge. This is exclusively for people who still need their parking reserved in advance. 
Moreover, passengers at JFK, Newark Liberty and LaGuardia airports will be charged $89 daily. 
However, this revue collected from airport area parking will be put to better use. It will be handed to the general fund for construction and infrastructure. 
The high cost of parking at airports
Airport parking fees can be a significant expense for travellers, especially if you plan to leave your car at the airport for an extended period. The high cost of airport parking can add up quickly and into your travel budget.
One reason why airport parking is so expensive is because airports have limited space and high demand. Specifically, in summer seasons, airports are in high demand. This means garages and lots must charge premium prices to maximise their revenue.
A Port Authority survey indicates that about 38% of passengers take a car to the airport.
Another factor contributing to high airport parking fees is the maintenance costs of maintaining safe, secure, and well-lit facilities. Airports must invest in security measures such as:
cameras, 

fences, 

lighting, 

And personnel which drive up operating expenses.
How to reserve parking at an airport in advance
One final tip to help you avoid parking hassles is to reserve your spot at an airport parking lot in advance. Most airports offer online booking services for their parking lots, which allows travellers to secure a spot well before their trip. This ensures you have a guaranteed space when you arrive, often resulting in discounted rates.
Moreover, You may also utilise mass transit since parking units may fill up. 
Hence, you can easily book your parking spot online by visiting your airport. 
How to save money on airport parking
Airport parking can easily add up to a significant expense when travelling. However, there are ways to save money on this necessary cost. One way is to book your spot ahead of time online. Many airports offer discounted rates for pre-booking and guarantee you a spot when the airport gets busy.
Another option is offsite parking lots that offer shuttle services to the airport terminals. These lots often have lower daily rates than onsite airport parking; some even offer additional discounts if you book online or stay for more than a certain number of days.
If you are away for an extended period, consider renting your car space through peer-to-peer parking platforms like JustPark or SpotHero. You can earn some extra cash while someone else uses your space, plus it's usually cheaper than traditional airport parking options.
Check with your hotel about park-and-fly packages that include overnight stays and free shuttle service between the hotel and the airport terminal. This could save you money on parking and lodging costs during your trip.
By planning and exploring alternative options, saving money on airport parking is possible without sacrificing convenience or safety.
Conclusion
As we conclude our discussion about the high cost of airport area parking, it is important to note that there are several ways to save money and find cheap airport parking.
Research beforehand can help you locate affordable offsite parking options or discounts for onsite parking. Utilising websites such as ParkWhiz or SpotHero can also provide you with real-time information on available and discounted airport parking rates.
We hope you take this warning seriously and find alternative solutions like booking in advance or parking offsite while going to the airport. 
We wish you all the luck!