News
From Crime to Culture: The Top New York News Podcasts You Should Be Listening To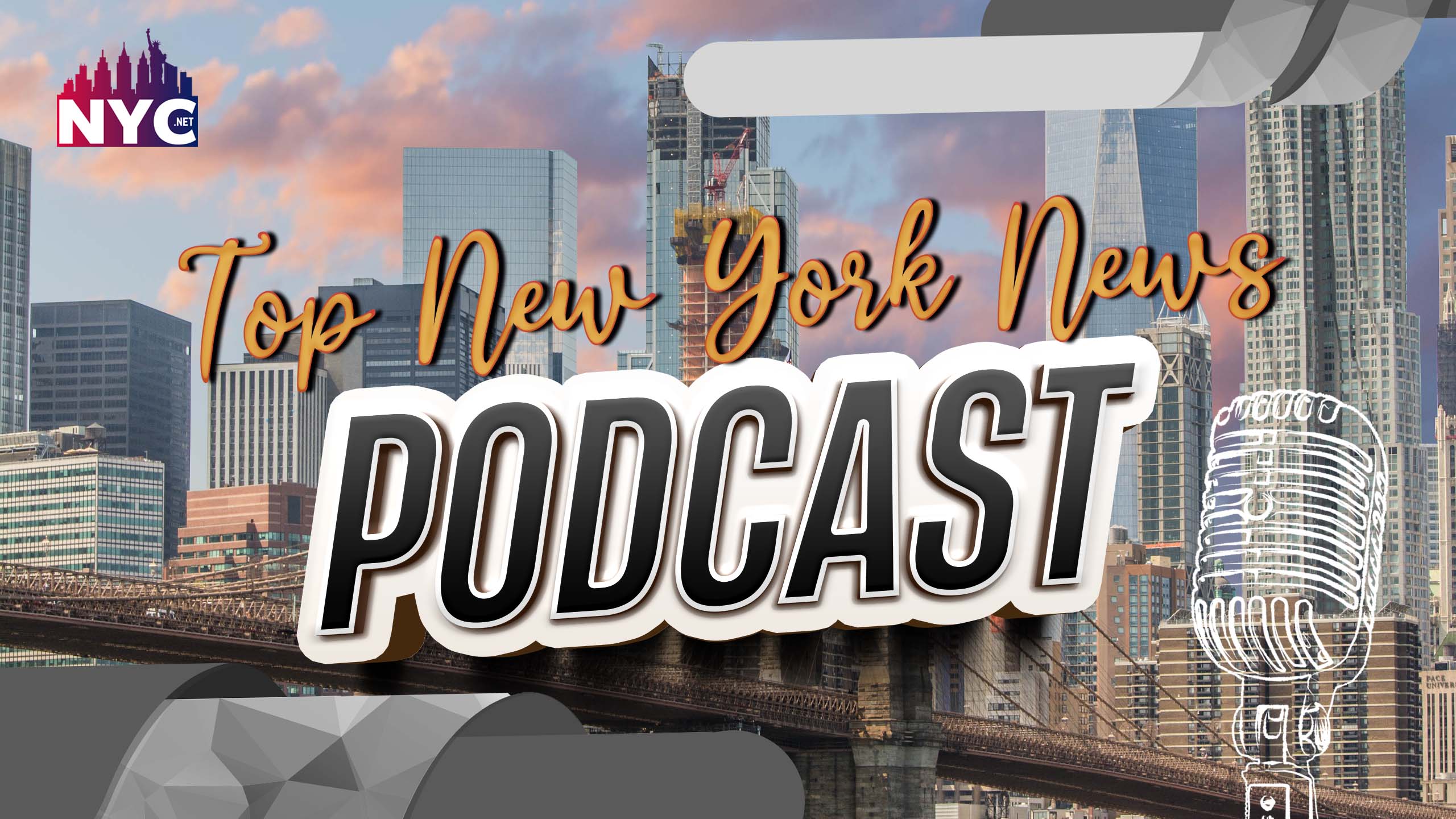 Top New York News Podcasts
The list of Top New York News Podcasts is endless. However, we got your back!
As the cultural and financial capital of the United States, New York City is a hub of activity, innovation, and, unfortunately, crime. With so much going on in the city that never sleeps, keeping up with the latest news and events can be challenging. Luckily, several Top New York news podcasts are available to help you stay informed and engaged with the city's culture.
These podcasts range from crime to culture and everyday life. Politics or crime may interest you, but listening to these podcasts will help you learn a lot. With these top New York News podcasts, it is easy to learn about the culture and crime of the state.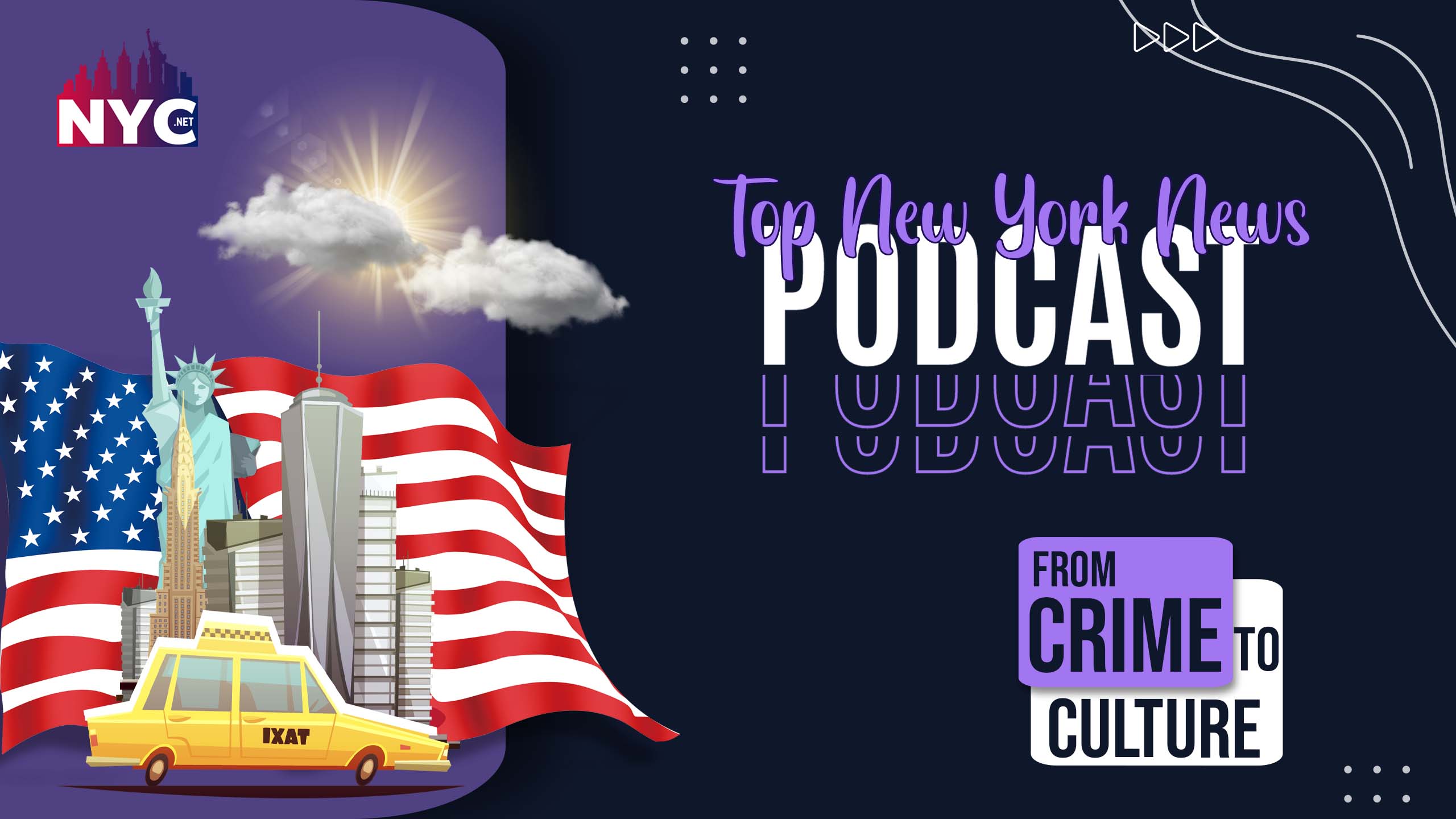 Hence, let's get to know more about it:
The top New York news podcasts you should be listening to:
Undeniably, New York State has various attractive news channels and podcasts. It is explicitly brutal to pick one out of all. Each covers in-depth details on a broad range of current topics. 
However, here is a list of some of the top New York news podcasts you can listen to:
The Daily
The New York Times created the news podcast The Daily. This podcast, which Michael Barbaro hosts, examines the day's top news stories and offers in-depth comments and analysis. The Daily delivers a distinctive viewpoint on current affairs by fusing the intimacy of audio storytelling with The New York Times' journalistic proficiency.
The New Yorker Radio Hour
The New Yorker Radio Hour is a weekly podcast that includes conversations with authors. It contributes these stories to The New Yorker magazine, articles, opinions, and interviews. This podcast, hosted by The New Yorker's editor David Remnick, covers various subjects, such as politics, culture, and the arts. The New Yorker Radio Hour provides a comprehensive look at the intellectual and cultural landscape of New York. Interviews with well-known authors and artists give viewers a behind-the-scenes peek at the city's thriving cultural scene. To keep you current, the New Yorker Radio Hour offers analytical analysis and commentary on the most recent news stories.
Radiolab
Radiolab is another top New York News Podcast that examines the confluence of philosophy, science, and culture. It is a WNYC production that offers compelling narratives and in-depth interviews that address some of life's most pressing issues. Undeniably, it is an excellent resource for anyone trying to learn more about the world around them, even though it isn't technically a news program.
Gothamist
Furthermore, the news, events, and culture of New York City are covered by the website and podcast Gothamist. The podcast includes in-depth reporting on recent city developments and interviews with prominent local journalists and newsmakers. Gothamist is a terrific resource for staying up to date whether you live in New York or are just curious about the city's distinctive culture. This podcast discusses various subjects, including regional politics, current affairs, and restaurant reviews. 
Hence, Regarding local news, Gothamist's coverage is particularly outstanding, providing in-depth coverage of the most recent events in the city.
WNYC News
In New York City, a public radio station called WNYC. A few of the podcasts produced by the station's news department are as such:
The Takeaway, 

All Things Considered, 

and Morning Edition 
These podcasts focus on topics important to New Yorkers while providing local and national news coverage. 
Another WNYC podcast, The Brian Lehrer Show, presents a distinctive viewpoint on the nation's and city's problems. Moreover, Interviews with a broad spectrum of guests, including politicians, activists, and cultural icons, are included in the program.
Slate's Political Gabfest
Slate's Political Gabfest is an excellent resource for anyone interested in politics and current affairs. However, it isn't technically a New York news podcast. This podcast, hosted by David Plotz, John Dickerson, and Emily Bazelon, provides in-depth analysis and commentary on national political news. 
Therefore, anyone interested in politics and current affairs should check out Slate's Political Gabfest. The podcast offers in-depth study and comments on the most recent national political news. While not exclusively centered on New York City, the podcast provides insightful information about the city's and its inhabitants' problems.
The Brian Lehrer Show
The Brian Lehrer Show is a live radio show produced by WNYC. The show covers various topics, including politics, culture, and the arts. With interviews and commentary from a diverse range of guests, The Brian Lehrer Show offers a unique perspective on the issues that matter to New Yorkers.
New York City is a vibrant, ever-changing metropolis with a rich cultural heritage and thriving media landscape. Numerous outlets cover the city's news and events, from newspapers to television stations. However, podcasts have emerged as a popular medium for news consumption, offering a more intimate and accessible way to stay informed.
The above podcasts are just a few examples of the many top New York news podcasts available today. Each podcast offers a unique perspective on the city's culture and events. 
Moreover, these New York news podcasts also serve as a platform for local voices and perspectives. They do so by highlighting the experiences of New Yorkers from all walks of life. They offer a way to connect with the city's communities and gain a deeper understanding of the issues that affect them.
For example, The Bowery Boys is a podcast that delves into the history of New York City's neighborhoods, landmarks, and cultural institutions.
Similarly, The City is a podcast that investigates the workings of the New York City government, uncovering stories of corruption, injustice, and abuse of power. Through in-depth reporting and interviews with experts and insiders, The City exposes the inner workings of city politics and sheds light on the challenges facing New Yorkers today.
Moreover, New York news podcasts cover not only news and politics but also culture and the arts, providing listeners with a glimpse into the city's vibrant art scene. 
For instance, NY1's Off Topic on Politics podcast interviews cultural leaders and creatives to offer perspectives on the rich arts scene in the city. 
Similarly, Radiolab delves deeply into psychology, technology, and human behavior as it examines the nexus of science and culture.
Perks of Listening to Top New York News Podcasts
Imagine sitting in your cozy bedroom with a warm cup of coffee, listening to these podcasts. Sounds peaceful, right? However, peace isn't the only thing from these top New York News Podcasts. Undeniably, they offer a lot of perks, from enhancing your knowledge to helping you resonate with others. 
We have a list of some of the perks of listening to Top New York news Podcasts. Here is that:
Keeping up with local news

: New York podcasts often cover local news and events. Listening to them can help you stay informed about what's happening in the city. These are great sources to keep you up-to-date with everything happening around you. 
Learning about the culture

: Listening to podcasts is an excellent way to learn about the history, customs, and people of New York. It is undoubtedly a city with a vibrant and diverse culture with roots immersed in incredible history. Hence, If learning about culture interests you, podcasts are your go-to. 
Finding new places

: New York has countless things to do and see. Visitors might need guidance on finding new places, and podcasts can do so. They can propose fresh eateries, pubs, museums, and other activities.
Connecting with others

: Listening to New York podcasts might help you feel connected to people with similar interests or life experiences. These podcasts have a large community of listeners. Hence, you can always find someone with mutual interest to connect with instantly. 
Improving language skills

: Watching podcasts in English can help improve language skills, especially for non-native English speakers who want to practice listening and comprehension.
Getting inspired

: New York is a city that has inspired countless artists, entrepreneurs, and creatives, and watching podcasts can provide a source of inspiration for those looking to pursue their passions.

Entertainment: Lastly, watching New York podcasts can be a fun way to spend your free time, whether you're a local or a visitor to the city.
Gaining insights and perspectives

: Because New York is a city that draws people from different walks of life, listening to podcasts can give you fresh viewpoints and ideas from people from all backgrounds and experiences.
Professional development

: Many podcasts in New York discuss business, entrepreneurship, and career development-related issues, offering individuals striving to advance their professions helpful insights and counsel.
Keeping up with trends:

New York is frequently at the forefront of trends in fashion, culinary, music, and other industries. Podcasts can help you keep up with the newest styles and developments.
Learning from experts:

Numerous podcasts produced in New York include discussions with professionals in various professions, giving listeners a chance to gain knowledge from some of the most educated and experienced people in their industry.
Access to exclusive content:

A few New York podcasts might provide behind-the-scenes access to events and activities that aren't generally available to the public.
Conclusion
In conclusion, the Top New York News Podcasts listed above offer a diverse and insightful look into the city's news, culture, and events. Whether a lifelong New Yorker or a curious outsider, these podcasts connect you with one of the world's most vibrant and dynamic cities. With their unique perspectives and compelling storytelling, these podcasts are a must-listen for anyone who wants to understand what makes New York City such a special place.