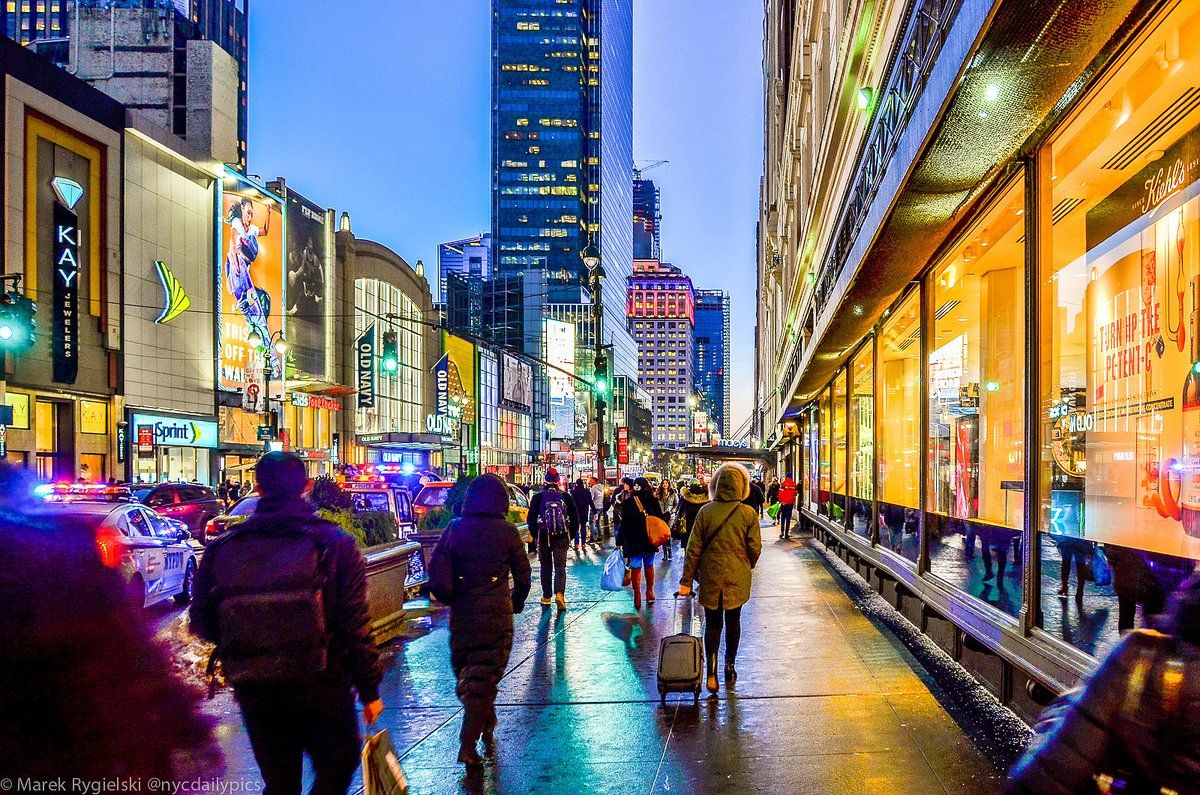 Being in New York City in the fall is an experience in and of itself. For a few short months, we all channel Meg Ryan from You've Got Mail, take in the crisp, leafy air. The imagine ourselves in the midst of a timeless love story (maybe we are). It's true that NYC is one of the most sought-after locations to enjoy all that fall has to offer, from magnificent leaf-peeping possibilities to delightfully macabre Halloween festivities and festivals.
When Does Fall Start in New York?
Although the mild shorts and tank top weather can last into October, the fall season in New York really begins in late September and lasts until late December.
Naturally, seeing New York City in October is very different than visiting New York City in December. Don't be surprised if you're wearing a flannel in October and having a snowball fight around the holidays—this is the Northeast, after all!
 Things To Do This Fall IN NYC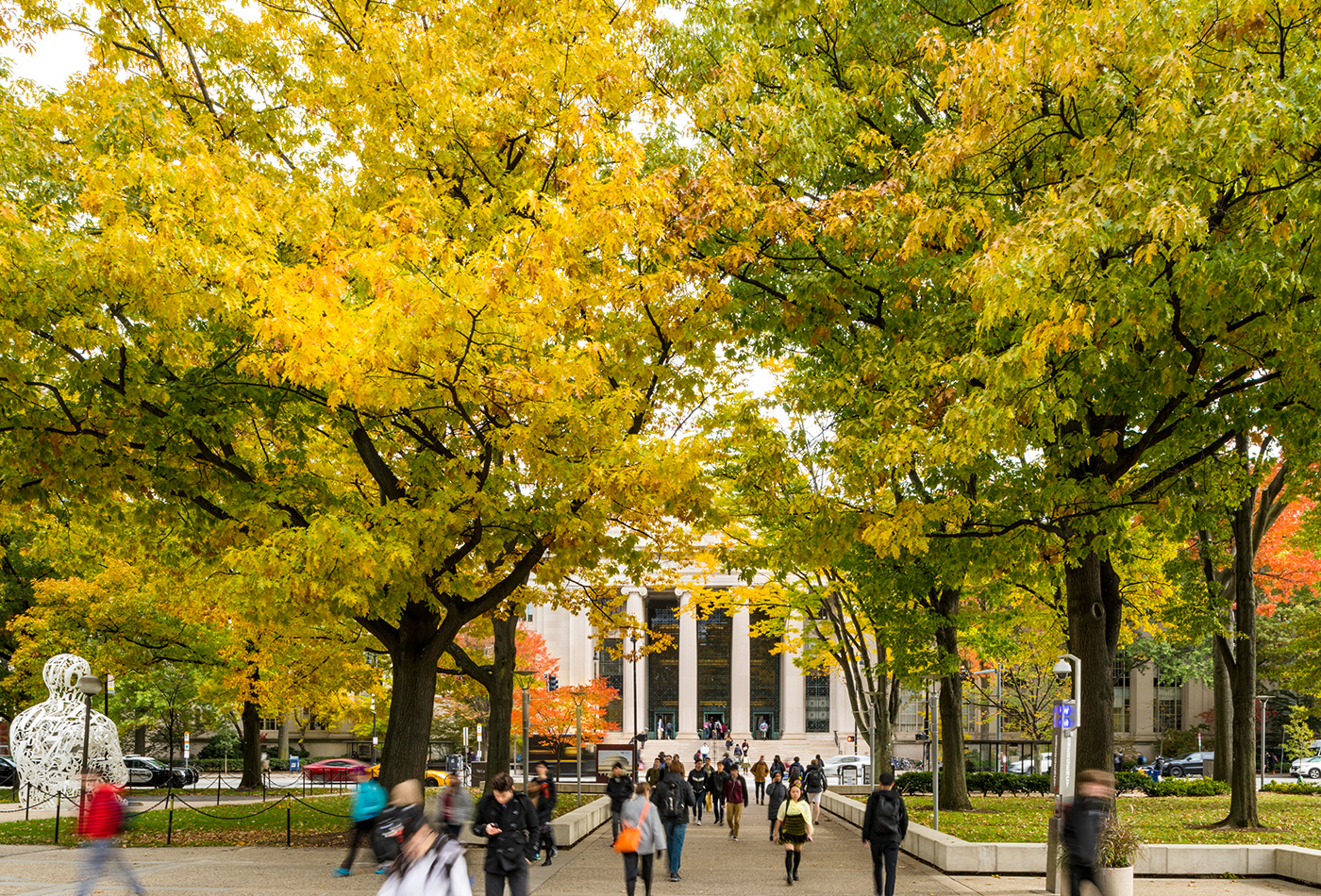 Here are just a handful of the numerous activities you may enjoy in New York in the fall.
1. Visit a Halloween town
A half-hour drive from New York City in Holmdel, New Jersey, the cherished Haunt O' Ween of Los Angeles will finally make an appearance on the East Coast from September 30 to December 31. With 24-hour trick-or-treating, a carnival with rides and face painting, a walkthrough and tunnel of light jack-o'-lanterns, and nine "worlds" you can explore across 200,000 square feet, Haunt O' Ween has a similar eerie but quirky, family-friendly ambiance. Naturally, there is a pumpkin patch where you can choose your gourd and a carving station where you can add a pattern to it.
At "Moonlight Magic," there will also be a DIY Potion Bar and Dance Domes at a party called "Beyond The Grave."
2. Walk the Great Jack O'Lantern Blaze
The Great Jack O'Lantern Blaze is returning this Halloween with bizarre designs like a huge pumpkin dragon and a cityscape of New York City made of several pumpkins apiece. The big fire has two locations: Blaze: Long Island is back at Old Bethpage Village Restoration in Old Bethpage for the third consecutive year, and Hudson Valley is back at Van Cortlandt Manor in Croton-on-Hudson for the eighteenth consecutive year.
3. Watch a film at the New York Film Festival
The annual New York Film Festival, which is unquestionably among the top things to do in the fall, was founded in 1963 with the goal of presenting the best films from all over the globe to Lincoln Center. The main slate lineup for the 60th edition was revealed in August, and it includes titles like White Noise by Noah Baumbach, Till Will World by Chinonye Chukwu, Hold Me Tight by Mathieu Amalric, Kiro Russo, the 4K restorations of Krzysztof Kielowski's Three Colors trilogy, and a long-overdue retrospective of selected works by director, producer, and screenwriter King Vidor.
4. See if you can make it out of this artful three-acre corn maze in Queens
Put this on your autumn bucket list. Try to find your way out of this three-acre corn maze at a farm in Queens to get into the autumnal mood.
The Queens County Farm Museum's plant puzzle, The Amazing Maize Maze, stands up to its name. The maze was created in cooperation with the Georgia O'Keeffe Museum this year and pays tribute to the famous "Ram's Head, Blue Morning Glory" picture by Georgia O'Keeffe[1].
5. Go to an NFL Game
The New York Giants and the New York Jets are two NFL clubs that call New York their home.
If you can get a ticket to one of these games, whether you enjoy sports in NYC or not, you are in for a treat. If you want to go to a football game, you'll need to make plans since tickets always sell out quickly. The football season begins in early September and lasts until early January. Although the MetLife Stadium, where both teams play their home games, is located in New Jersey, you won't even be aware that you've crossed state borders because of all the New Yorkers in the area.
6. Participate at Little Italy's San Gennaro Festival.
Seeking entertaining fall activities in New York?
The 11-day Feast of San Gennaro is founded on a custom of veneration of a patron saint that immigrants from Naples brought over. However, the September celebration on Mulberry Street is also well known for its abundance of food stands providing traditional Italian-American fare.Have you missed the festival dates? Not to worry. You may still go out to eat in this Manhattan area or go to Little Italy in the Bronx along Arthur Avenue. Early September is the FERRAGOSTO Festival in this area of the Bronx, which honors this Italian festival.
Admire the natural splendor of Mohonk Mountain House
There are several enjoyable fall escapes from New York City.
One of the most romantic hotels in Upstate New York is an 18th-century retreat in New Paltz, located in the Hudson Valley.
The Mohonk Mountain House offers day guest packages for tourists who are only able to visit for the day so they may tour the property or schedule spa services. Take the Metro-North Railroad from Penn Station or Grand Central via Amtrak to get there. Get out at the Poughkeepsie Train Station, then take a taxi or Uber for approximately a half-hour.
A picturesque and enjoyable Hudson Valley adventure is to hike Bull Hill in Cold Spring. You may trek Breakneck Ridge nearby for breathtaking views of the Hudson River. The magnificent Mt. Van Hoevenberg path and the legendary Mount Marcy hiking trail are both found in the Adirondacks and are located further upstate.
8- See the Sunset from the High Line, number eight.
From West 14th Street to West 33rd Street, the West side of Manhattan is home to the High Line, an elevated park that follows the Hudson River.
You may stop at several locations along the High Line to admire the striking hues as the sun sets over the river. The High Line also provides vistas of several impressive skyscrapers that are stunning as darkness falls. You may visit the High Line on your own, but a guided tour is recommended if you want to learn more about the intriguing history of the structure. You may visit the High Line on your own, but a guided tour is recommended if you want to learn more about the intriguing history of the structure.
9- Visit NYC  Museum for Free
Many Smithsonian institutions in New York City will have free entry on September 1, 2022.
Included is the fascinating Intrepid Sea, Air & Space Museum. Take advantage of the chance to go for free as it typically costs $25.
 The following outstanding NYC museums are also a part of the celebration:
   

Chinese Museum of America

   

Museum of New York City Fire

   

Arts and Design Museum

   

Museum of Design by Cooper Hewitt
If you know which museums provide free days and hours, you may visit almost every museum in New York City without paying a dime.
10. Take a Haunted Mansion/Ghost Tour… If You Dare
If you want to experience something eerie, New York provides a wide variety of haunted houses and ghost tours. Try Blood Manor in the Lower East Side, Haunted Hayride in Randall's Island, The Gravesend Inn in Dumbo, or Bane Haunted Home in Midtown if you want to experience a haunted house.
You may go on a walking ghost tour through some of the most prominent neighborhoods in the city, including Greenwich Village, Astoria, Brooklyn Heights, and Green-Wood Cemetery in Sunset Park. Check out our comparative guide to the greatest NYC observations if you don't feel like taking a ghost tour but still want to see the city at its best at night[2].
11. Run (or Watch) the NYC Marathon
The New York City Marathon, the biggest marathon in the world with over 53,000 finishers in 2019, signals the beginning of November. Since its inception in 1970, the marathon has always been held on the first Sunday in November.
 If you want to visit the city on this day, verify your schedule because most of the city will be closed to allow the runners competing in this historic event. The course travels through all five boroughs of New York, beginning on Staten Island and ending in Central Park in Manhattan. It then moves through Brooklyn, Queens, Manhattan, the Bronx, and back to Manhattan.
 A lottery procedure is use to choose the runners because of the race's status and popularity; nevertheless. You can join the ranks of the other spectators and cheers on the runners at their last time.
12. Walk the Highline
The Highline is the place to go if you want to view some of the nicest fall colours in New York City.
For years, this elevated railroad route was disregard. The Highline, a 1.5-mile-long free space with hundreds of plant and tree species, art installations, food pop-ups. More, was launch in 2009 following a public outcry and was continually expanded until it was finish in 2014. It also offers stunning views of the city's southwest side. Even though you are still in Manhattan, it is a nice place to feel like you can get away from the city. Take a walking tour to get some of the insider information. The Highline if you want to understand more about it.
13. Participate in the San Gennaro Festival
The Feast of San Gennaro marks the autumnal apex of NYC. It began as a modest gathering of Italian immigrants to honour San Januarius. The patron saint of Naples, on September 19, in the early 20th century.  Festival currently lasts for 11 days in the second part of the month and is a popular tourist destination. 
It is mostly hell on Mulberry Street in Little Italy and is a full-fledged carnival featuring games, a procession, rides, and street vendor.  The cuisine is the main attraction; you must taste the sausages, zeppole, and cannoli if you visit. Even a cannoli-eating competition is hell.
Best Time to Visit NYC in Fall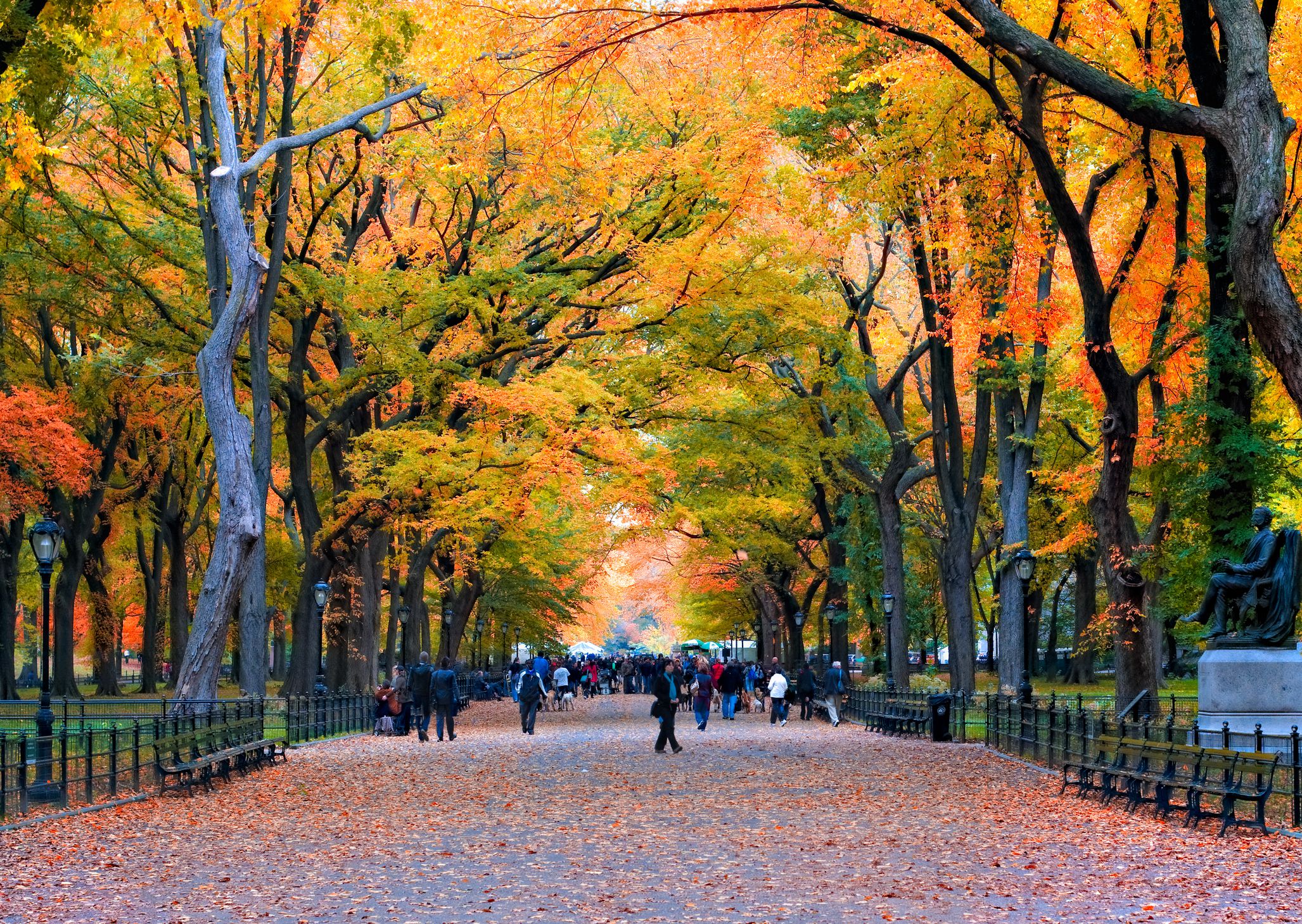 Surprisingly, we typically refer to fall as September, October. November, even though the autumn season really lasts from around September 21 to December 21.
Sometimes the winter season extends into November.
However, the city of New York frequently gives the impression that summer is still going strong in September due to the weather there. Aim to arrive no earlier than the end of September if you can't wait to don a thick turtleneck and leather boots because New York fall temps vary.
Nevertheless, September will range from 76° to 61°, October from 64° to 50°, November from 55° to 42°, and December from 44° to 31°.
Interestingly
Interestingly, although we frequently refer to fall as September, October, and November. The autumn season actually lasts from around September 21 to December 21.
The month of November is occasionally count as a winter month. Although the city frequently reflects this, the weather in New York often makes you think that September is still in the summer.
If you can't wait to dress in a thick turtleneck and leather boots, try to arrive no earlier than the end of September; New York fall temps fluctuate. Nevertheless, you may anticipate temperatures ranging from 76° to 61° in September, 64° to 50° in October, 55° to 42° in November, and 44° to 31° in December[3].
How to Dress in New York in Fall
Choosing what to wear in New York during the fall is never easy; on the one hand. You'll want to look good on Instagram, but on the other. You don't want to be miserable cold as the temperatures drop. You could get away with baring your arms and legs towards the beginning of fall because it might be bright and pleasant. However, have layers on hand in case it gets chilly at night or on bad weather days.
A warm coat is advised if travelling after late September, particularly one with a lining and even better if it has some insulation.
Starting in late October
Starting in late October, I always chose a coat that reached my thighs to assist retain body heat. You'll be missing out if you don't pack a hat, scarf. The Gloves starting in October since you'll be spending more time outside than you would think. It's better to have them in a bag and not use them than to feel like your fingers and ears are about to freeze off.
 Another important factor is footwear; regardless of the time of year you visit. You'll walk for hours every day, so comfortable shoes with some support are a need.
If there are wet leaves, snow, or ice on the ground, it may become quite slippery. The last thing you want to do is spend your trip stumbling around on crutches.
Final Thoughts
It's simple to understand why everyone falls in love with New York in the fall; in the course of a few weeks. You'll experience everything from warm afternoons with lovely leaves. Halloween parades with the same leaves crunching beneath your feet to the largest parade in the entire world with Christmas right around the corner.
There will always be something you feel like you miss out on whether you stay for a week or a month since there are so many things to do and so little time!
References
[1] Will Gleason, 2022, The 17 best things to do this fall in NYC[https://www.timeout.com/newyork/things-to-do/things-to-do-in-new-york-this-fall]
[2] 20 Fun Things to do in New York in Fall by heyeastcost[https://heyeastcoastusa.com/new-york-in-fall/]
[3] MICHELE HERRMANN, 2022 NIQUE WAYS TO EXPLORE NEW YORK CITY IN FALL by Photo journey [https://nycphotojourneys.com/new-york-city-in-fall/]