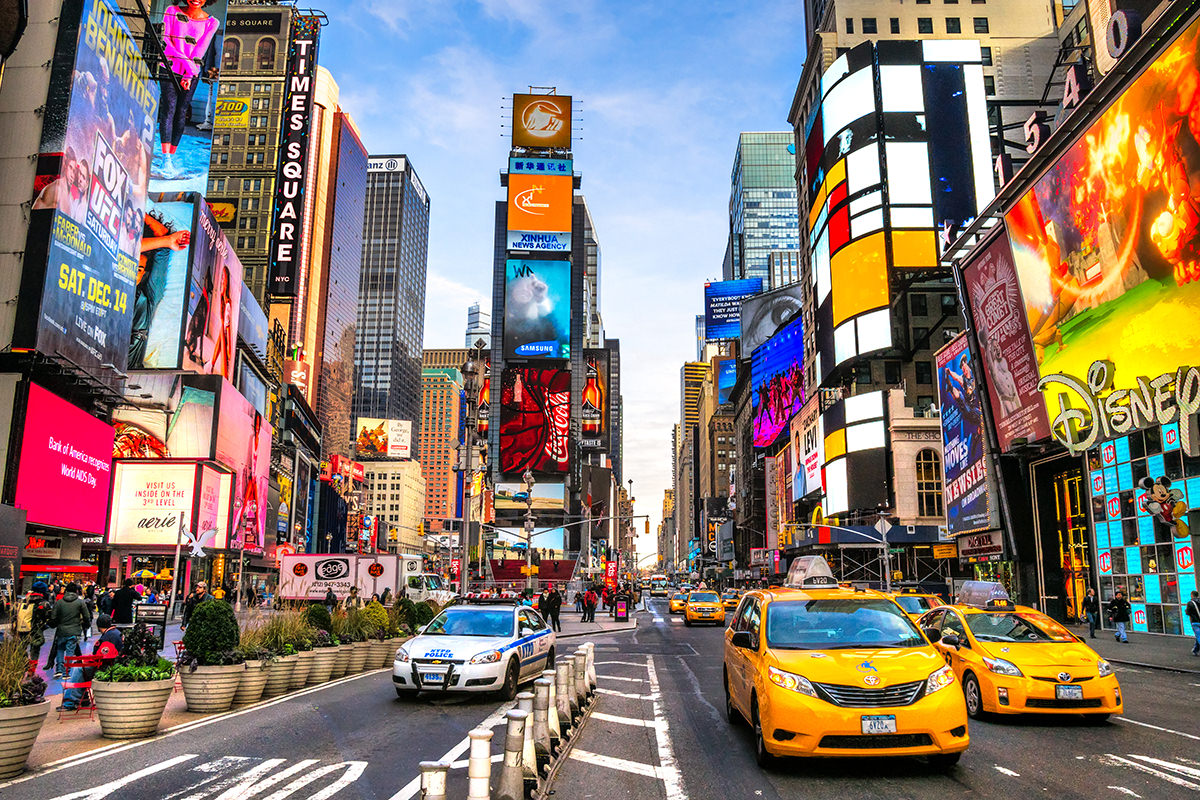 One of the most important aspects of travel planning is choosing the best time to visit new York the place of your choice. As a result, if you are planning a trip to New York, the good news is that the ideal time to come is pretty much anytime. In reality, the city provides something for everyone all year, and each of its four seasons is beautiful in its way.
However, some factors might impact when you wish to go, such as lower aircraft and hotel costs, the sort of weather you want, and so on. You also don't want to miss out on killer huge events and places that aren't available anyplace else.
Note that NYC events may appear different than they did in past years. However, there is still plenty of entertainment to go around.
In light of this, we've compiled an excellent summary to help you learn more about the best time to visit New York City and the things you can enjoy there.
When is the best time to visit New York?
The ideal months to visit New York City are April to June and September to early November, when the weather is calm and the tourist crowds are manageable. Weekends in New York are the most affordable, from mid-January through the end of February. September is people a favourite month to visit New York.
1- Greatest Time to Book Hotels
 The best hotels in New York City and family hotels in New York City sell out months in advance. Make a reservation for a hotel room as soon as possible.
2- Best Time To Visit The Shows and Events
The calmer months of January and February and early October after the summer visitors have gone home are the best times to find show tickets. During Broadway Week, which takes place twice a year in September and January, you may get 2-for-1 tickets to over twenty Broadway's most popular musicals.
 Summer vacationers have the most excellent chance during the Fourth of July weekend when ticket sales often plummet. Show tickets are most difficult to obtain during the last two weeks of the year when blockbusters are consistently and dependably sold out. The Broadway season begins in September, making that month ideal for purchasing tickets to new musicals that haven't yet garnered much attention. 
Mondays are usually closed in theatres (though there are few exceptions), and visitors intending to attend a live TV program recording should be aware that many late-night shows take a break between mid-to-late August and April.
3- Best Time to Shop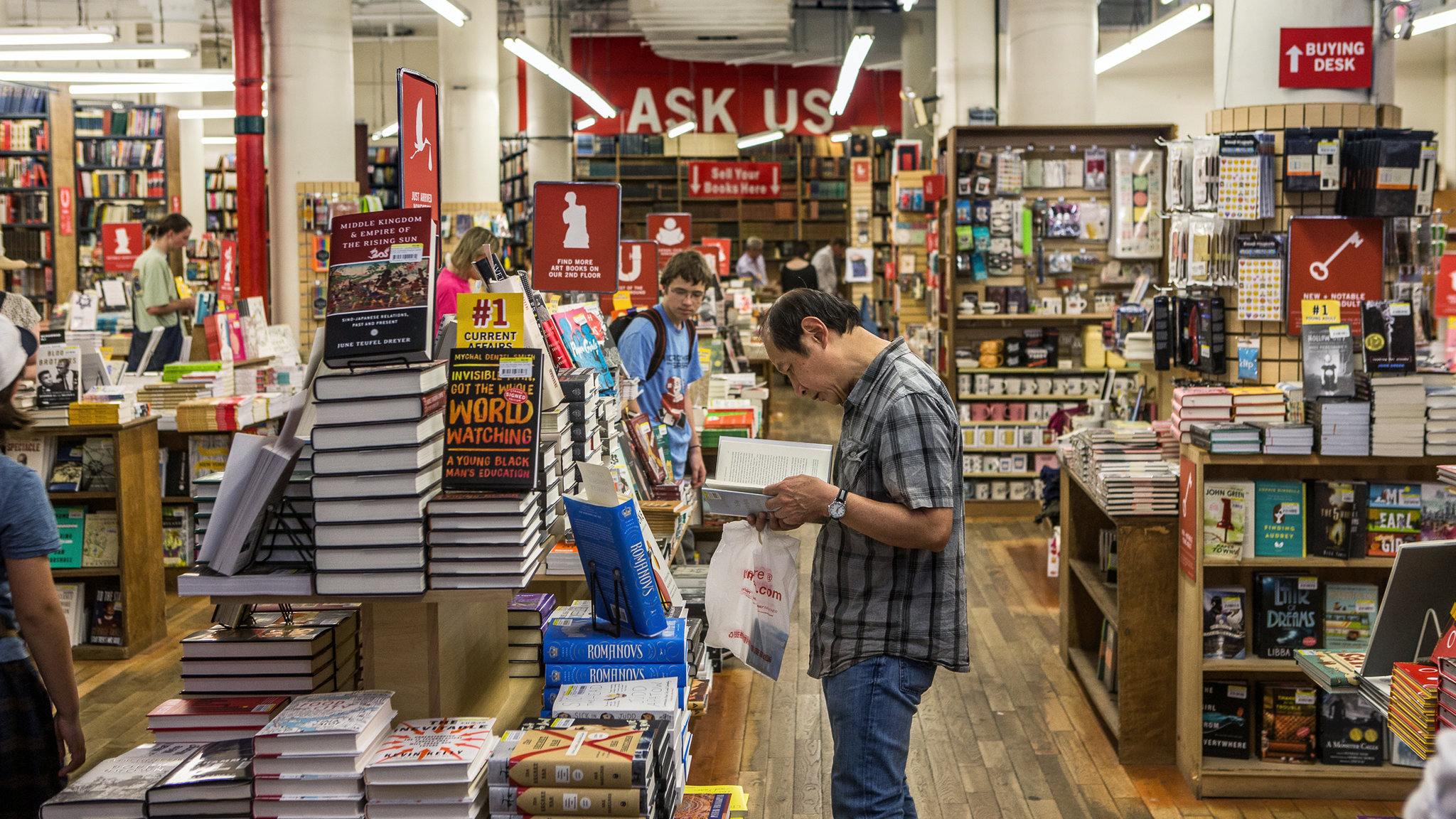 Shopping deals may be found all year in New York City. High-end shops hold sales twice a year, in November-December and April-May. At the same time, outlet stores such as Century 21, Lehmann's, and Filene's Basement provide reduced designer products daily. Other shops follow a relatively consistent seasonal schedule:
Autumn and winter things are discounted around November and December.

Spring gear is discounted in April and May.

Summer clothes deals begin around July Fourth. 
The combination of post-holiday sales and January's minor drop in tourists make January the best for finding bargains in shopping, hotel rates, and travel. Take notice, international visitors: you may get a 10% discount at Macy's, Bloomingdale's, and Lord & Taylor all year long if you present your passport and ask for it.
4- Best Time to Visit Museums
 Museums will be busiest over the holiday season, especially around Christmas and New Year's. Because galleries are shut on Thanksgiving and Christmas, the days around them can be unusually crowded. Because of the minor dip in visitation in January and February, galleries are calmer, and queues are shorter.
Special exhibitions are launched in the early fall, after the summer gatherings have dispersed, making October a great time to stay in New York City museums and galleries.
5- When is the best time for holiday displays?
The Christmas window displays on Fifth Avenue appear in mid-November, with all decorations up by Thanksgiving. The enormous Rockefeller Center tree isn't lit until Wednesday after Thanksgiving when visitor numbers peak. Those wishing to savor New York's festive spirit should go during the week before Christmas when festivities are vital, but hotel and flight costs are slightly lower. The decorations and exhibits are up until early January.
6- Best Time of Day for Children and Families: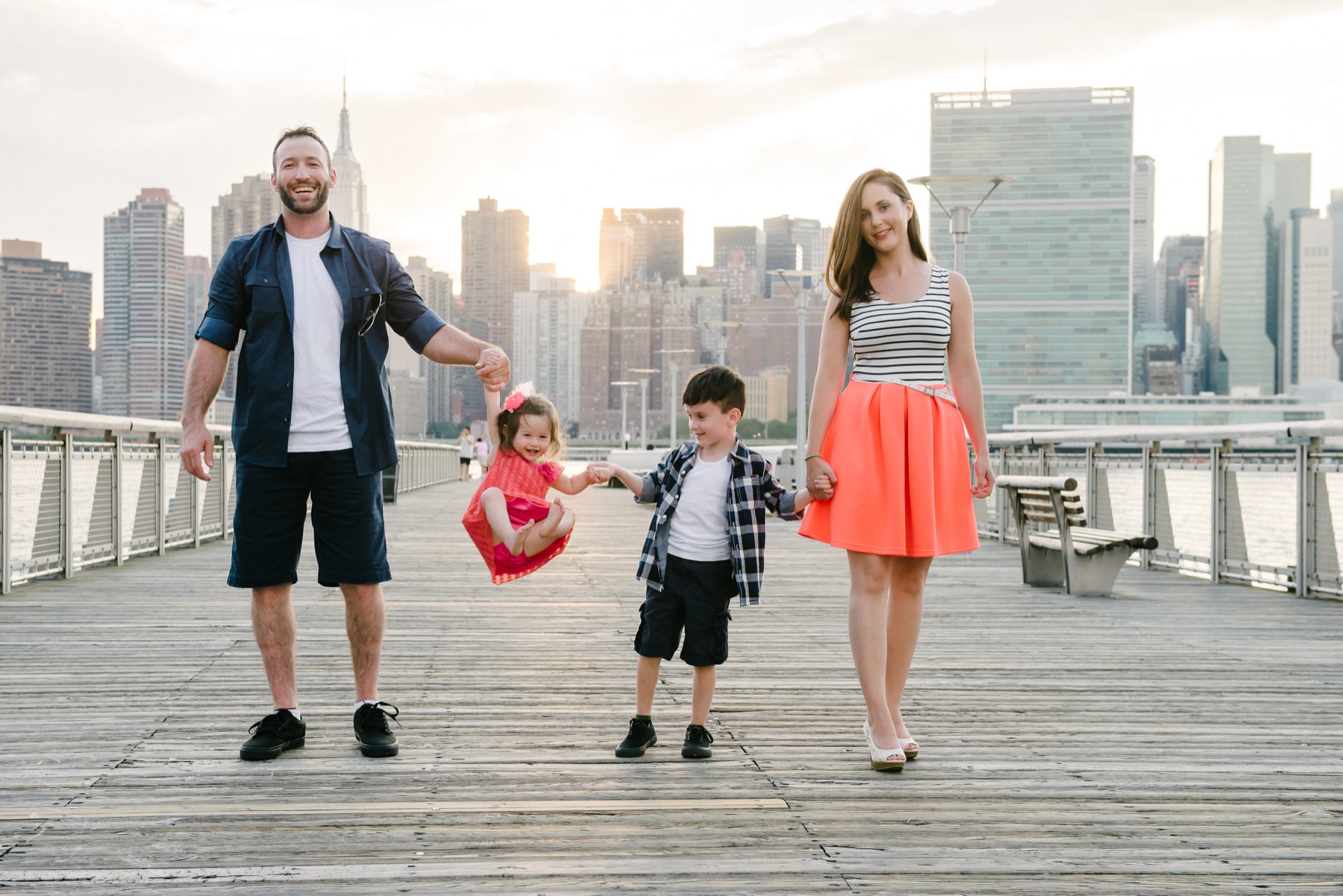 Summer is a great season for families to visit New York City. While there isn't the tourism dip that January and February have, people are significantly lighter than during the school vacations surrounding Thanksgiving and Christmas, and flight and hotel costs are lower. During the summer, the city provides many activities for children, ranging from free outdoor concerts and movies to bike rentals, boats, and playgrounds in Central Park. While the hectic Christmas season may be exciting for children, the crowds in Times Square can be daunting – and tough to manage with a stroller.
7- The best time to avoid Visit:
The deep winter months of January via early March provide the finest opportunity to view the city without crowds, albeit you'll exchange reduced airline and accommodation costs for freezing conditions. Despite the surge in family tourists, the summer months in New York may be unexpectedly quiet as many people vacation on the shore. Memorial Day holiday and Labor Day weekends are the best options for less crowded beaches without the cold.
New York Travel Seasons
1- Summer (June-August) and Winter (November-December):
Summer is a popular season to visit New York because of vacationing families and European travelers on a prolonged vacation. However, because many inhabitants leave the city during this season, it might feel less congested even when a tourist is intense. The Thanksgiving-New Year holiday season is a powerful magnet for travellers, and the city is at its busiest. Expect flight and hotel expenses are highest during both popular tourist seasons, with limited availability.
2- Shoulder Season (March to May and September to October):
Though tourism does not reach its height during these months, they remain trendy seasons to visit New York. The mild weather makes the spring and fall seasons excellent for walking throughout the city, whether against a backdrop of blossoms and open-air markets in the spring or the changing hues of Central Park trees in the fall. High airfares and limited hotel availability are to be expected.
3- Low Season (January–March):
During the chilly midwinter months, when snow is widespread, and temperatures range between 1 and 4°C, New York City is at its quietest. Hotel occupancy rates fall below 90%, and restaurant reservations and theatre tickets become more challenging to get. The dip in temperature equals a drop in both flight and hotel costs, making this an excellent time to visit the city if you're searching for a deal and don't mind getting a bit cold.
When Is the Best Time of Year to Visit New York City?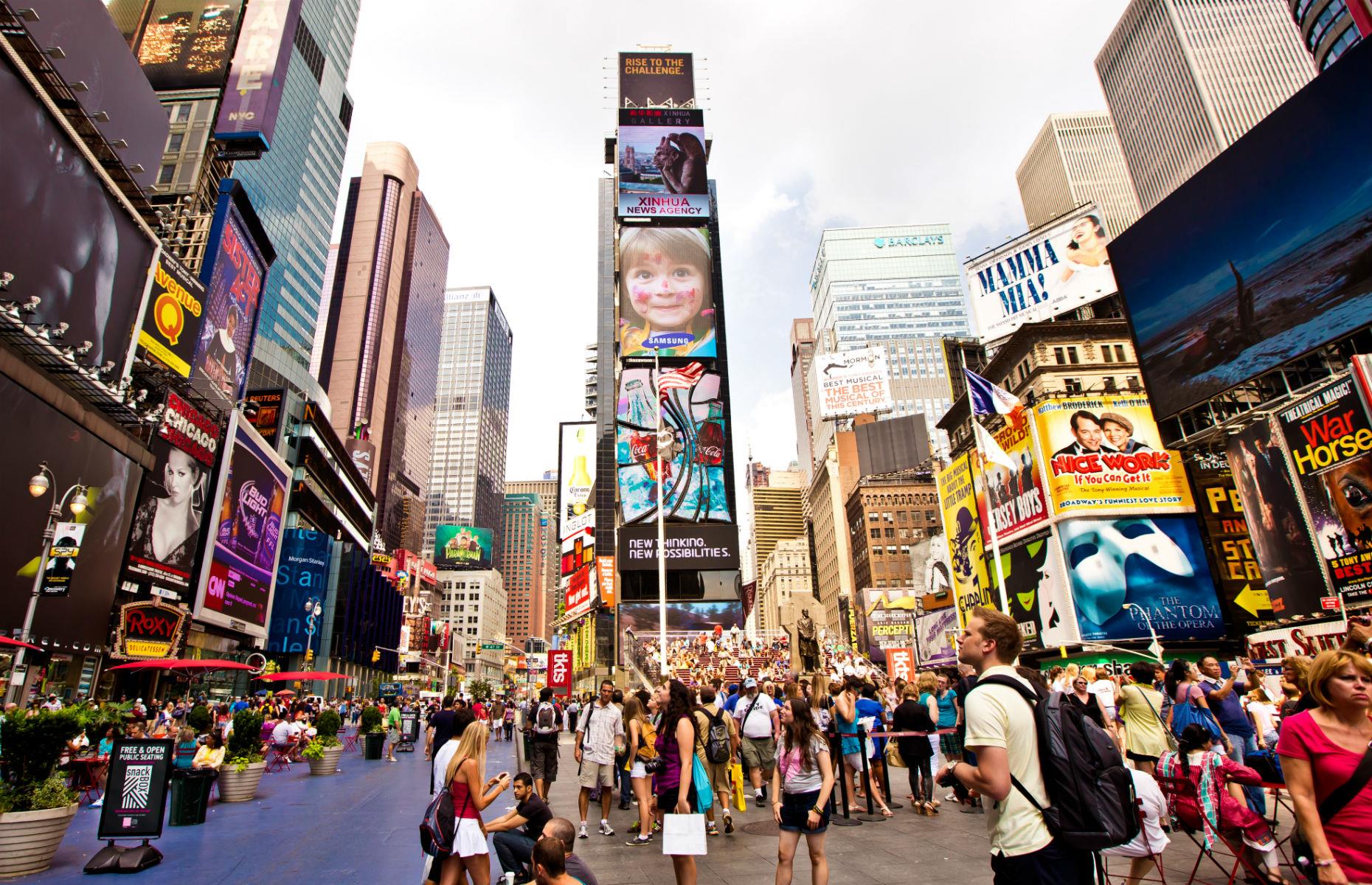 So you're probably thinking about the greatest time to visit New York City. The answer is primarily in your hands, but to assist you further, we've compiled a month-by-month guide on what to anticipate when you visit, including weather and seasonal events.
1- New York City in January
The month of January is chilly and overcast. During the month, anticipate daytime temperatures of 39 to 41°F and nighttime lows of 28 to 31°F. Nonetheless, you are given a true laundry list of interesting wintertime activities to do. There are several options to have the time of your life, from cozying up in a private rooftop igloo to seeing wintry makeovers of rooftop restaurants and bars to ice-skating in one of the city's parks. After that, you may treat yourself to a spa day to remain warm.
2- New York City in February
Daytime temperatures in February range from 40 to 45°F, with lows ranging from 28 to 32°F. New York City hosts two massive New Year's Eve events. The first is the New Year's Eve celebration on December 31, and the second is the bright and joyful Chinese New Year festival. The year of the ox begins, and must-see events at the site include Chinatown's Firecracker Ceremony. These events involve bursting firecrackers, the Chinese New Year Parade, dragon dances, magnificent clothes, and excellent cuisine.
3- New York City in March
Things are starting to warm up in preparation for the advent of spring on March 20. In March, daytime temperatures will range from 46 to 55°F, with lows ranging from 33 to 41°F. Residents also leave their houses to enjoy the enjoyable options that the better weather affords. March is also College Basketball Month, and seeing teams like Syracuse, Cornell, and Siena shoot the ball is a thrilling experience. Professional basketball enthusiasts may watch and cheer on the New York Knicks during their May games at Madison Square Garden.
4- New York City in April
The spring season continues as temperatures continue to rise throughout April. The daytime temperatures will range from 55 to 66°F, with lows ranging from 41 to 51°F. Outdoor activities continue to draw people, and now is a great time to stroll the Highline and take in the arts and landscape or to visit the Bronx Zoo and enjoy the fresh air and animals. You can also have fun there, as the Empire State Building, Top of the Rock, and the Edge provide breathtaking views of spring magnificence and other intriguing sites from above.
5- New York City in May
May is a great month to walk around New York since everyone is out and about doing stuff outside. The highs remain in the 67-75°F range. Picnicking along the waterfronts or wandering amid the trees and blossoming tulips may be found at one of New York City's many gorgeous parks. The month is also designed for music fans, with outstanding performers at indoor and outdoor activities. The Big Apple is surrounded by water on all sides, so taking a boat trip is a great way to go out there and enjoy the lovely winds and spectacular vistas. Hot tub cruises, music cruises, restaurant cruises, and even a ferry trip are all options for boat tours in May.
6- New York City in June
Daytime temperatures in June are still warm, ranging from 75°F to 82°F. The beautiful weather in June makes it an ideal time to take in a Major League Baseball game at one of the city's stadiums. Yankee Stadium, located in the Bronx, has reopened following the epidemic, and now is a terrific opportunity to see the NY Yankees face the Rays on Lou Gehrig Day, June 2. You may view the schedule on the Yankees' interactive website for tickets and other information.
7- New York City in July
Summer arrives in July, with daily temperatures ranging from 84 to 85°F. The warm weather of july is excellent for spending time at the beach, and New York has several beautiful beaches to choose from. The fun is also hopping at renowned Coney Island, which offers a reprieve from the bustling, steamy metropolis and a venue for various summer and Fourth of July events. The New York City Poetry Festival celebrates its tenth year on July 24 and 25, so poetry lovers should mark their calendars. Terrance Hayes, Paul Muldoon, and Ariana Reines are among the prominent poets who will attend in 2021.
8- New York City in August
The temperature reaches 84°F and drops to roughly 80°F in the last week of August. The month falls squarely in the sweltering dog days of July. Thus, the theme is a refuge from the sun with some shade. Check out the eye-catching new elements on the freshly restored and covered Concert Grove Pavilion, which may be leased for private events and the Endale Arch this year. Meanwhile, all indoor city pools in New York City have reopened, including Wall Street Bath & Spa. The facility includes not just a cold plunge pool but also a hot tub, a steam room, and multiple saunas.
9- New York City in September
Many New Yorkers would tell you that September is the best month of the year in terms of bright sky, low heat and humidity. Highs in September range from the mid-80s at the start of the month to the low 70s towards the conclusion. You can go on scenic boat tours during the day and see Broadway shows at night. The warm weather is also ideal for riding across Central Park or the Brooklyn Bridge. Fans of Italian culture and food may visit Little Italy in New York City during the Feast of San Gennaro, which lasts a little more than a week in September.
10- New York City in October
October, like September, has some gorgeous weather, making it ideal for a city vacation. Make an afternoon of it by attending the Parade of Boats at Pier 62 in Chelsea, the New York Comic Con, and the eerie ghost tours that help commemorate Halloween.
11- New York City in November
As winter approaches, November brings cooler temperatures and sweater weather. Mornings are excellent, while afternoon temperatures vary from 59°F on November 1 to 50°F on November 30. While everyone adjusts to the season shift, plenty of exciting indoor activities take advantage of the shorter days. For example, by live streaming a Portuguese Custard Tart Baking Class, you may broaden your mind and acquire a new skill. For a taste of sweetness, visit ChikaLicious Dessert Bar in Manhattan for a sumptuous three-part dessert menu and exquisite wine pairing for the main meal.
12- New York City in December
Daytime temperatures in December range from 42 to 49°F, with lows ranging from 31 to 38°F. The streets of New York City are decorate with dazzling lights, glitter, and other holiday decorations. Around the holidays, several spectacular places are erect, one of which is the classic performance of The Nutcracker ballet. Nature enthusiasts may warm up with the magnificent butterflies on display inside the American Museum of Natural History, throw on layers, and walk around the city's Botanical Gardens. Starting at the end of December, you can also celebrate the festive season with wizard-inspired cocktails at the Steamy Hollows pop-up cafe.
Summing Up: When Is the Best Time to Visit New York? 
The winter months of January, February, and March are the most affordable to visit New York. Accommodation is at its cheapest. Flights and railways are also reasonably price outside of vacation weekends such as Martin Luther King Day. In addition, many Broadway performances have low-cost tickets available (nope, not Hamilton so much, but pretty much anything else).
However, remember that New York is inexpensive: the winters are brutal. If you're from Minnesota, as I mentioned in my What NOT to Do in New York essay, you know what you're getting yourself into. You're going to suffer if you're from Texas.