News
The Ultimate Guide to Watching Sports in New York City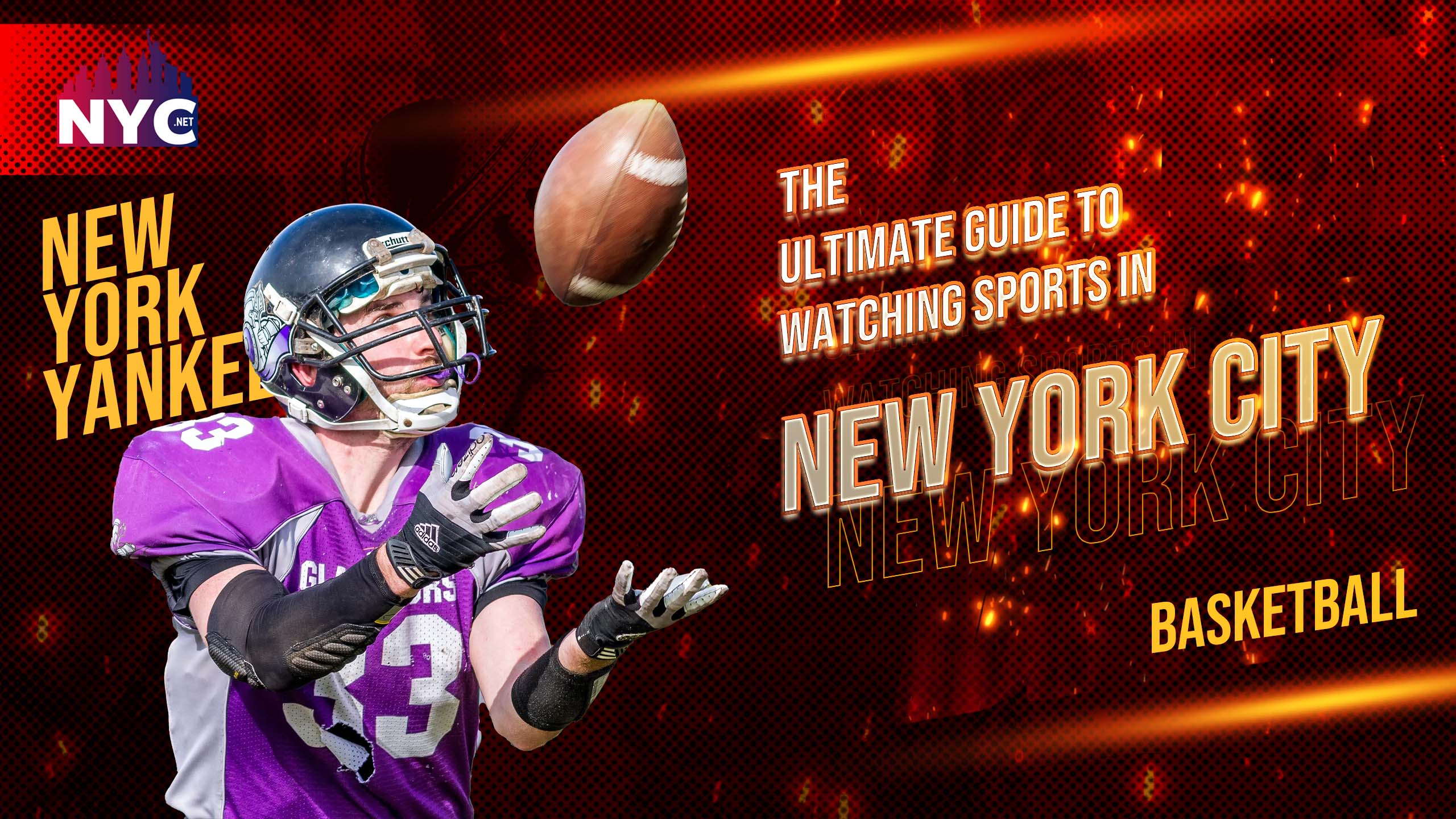 Sports in New York City
New York City is a mecca for sports enthusiasts, with some of the world's most iconic teams and venues. This city has everything from the New York Yankees to the Knicks. Whether you're a diehard fan or just looking for an exciting way to spend your day, there's something for everyone regarding sports in New York City. 
In this ultimate guide, we'll take you through everything you need to know about watching sports in New York City. 
So sit back, relax, and read on!
Famous Sports in New York City:
Basketball

: The city is well known for its basketball culture and is home to the NBA team, the New York Knicks.

Baseball:

New York has two Major League Baseball teams: the New York Yankees and the New York Mets. Both teams have large fan bases in the city.

Football:

The New York Giants and New York Jets are the city's two NFL teams, and they play their home games at MetLife Stadium in New Jersey.

Soccer

: New York has two professional soccer teams: New York City FC and the New York Red Bulls. Both teams play in Major League Soccer (MLS).

Tennis:

The US Open, one of the four Grand Slam tennis tournaments, is held annually in New York City at the USTA Billie Jean King National Tennis Center.

Ice hockey:

The New York Rangers are the city's NHL team, and they play at Madison Square Garden.

Running:

New York City hosts the New York City Marathon, one of the world's largest and most famous marathons.

Boxing:

Madison Square Garden has a long history of hosting some of the biggest boxing matches in history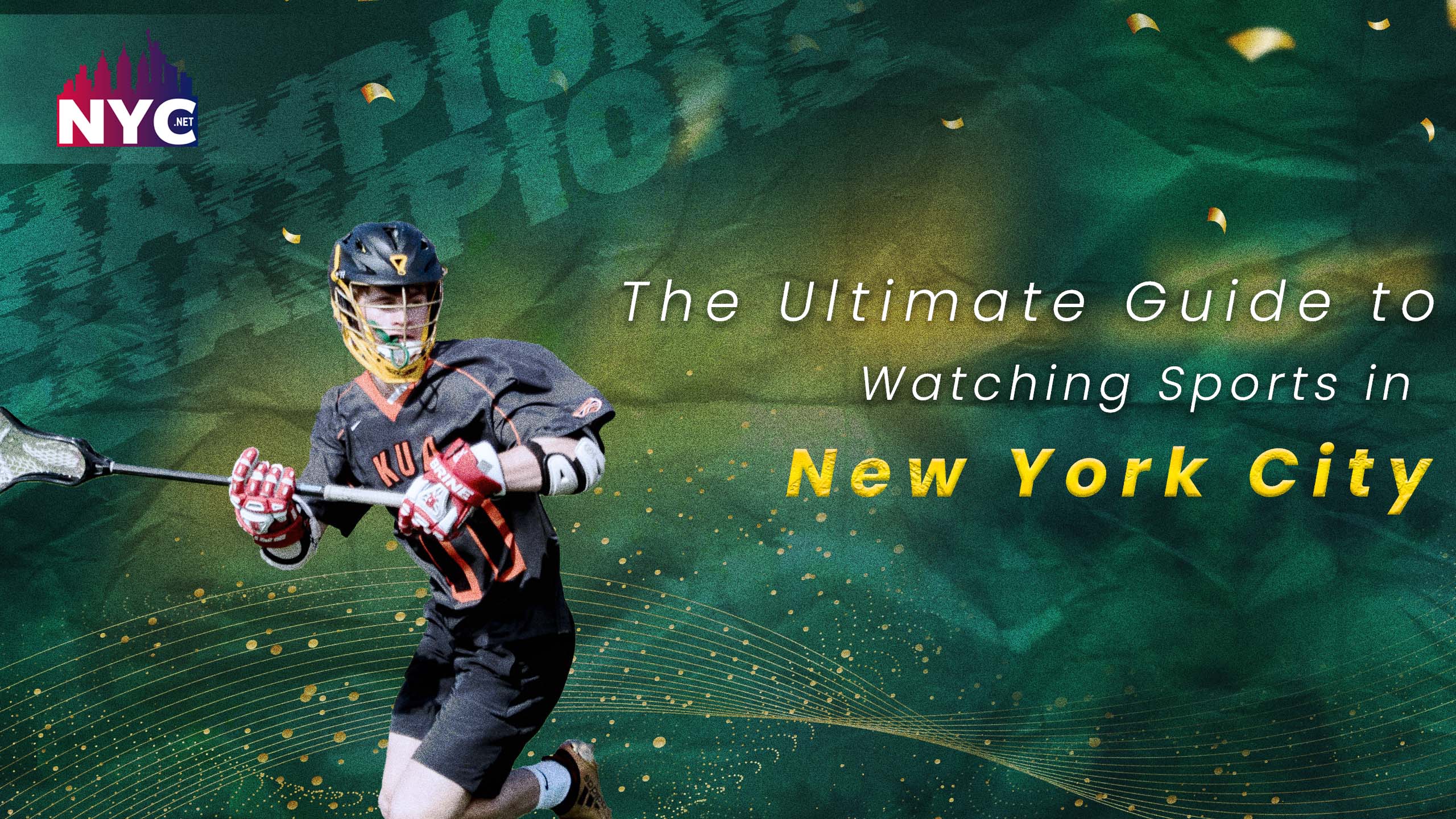 New York Yankees
The New York Yankees are one of the most well-known sports teams in the world, with a storied history dating back over 100 years. Watching a game at Yankee Stadium is an experience, with its iconic architecture and electric atmosphere.
But getting tickets to see the Bronx Bombers live can be tricky – especially during peak season. However, you can increase your chances of scoring seats to see this legendary team in action in several ways. First, purchase tickets directly from the Yankees' official website or box office as soon as possible. Alternatively, sites like StubHub and SeatGeek often have resale tickets available for purchase.
If all else fails, why consider taking a stadium tour? You'll get an up-close look at some of baseball's most famous dugouts and locker rooms while learning about the rich history of this incredible team. Whether you're a lifelong fan or just looking for an unforgettable sporting experience in New York City – catching a Yankees game should be on your bucket list!
New York Mets
The New York Mets are one of the two Major League Baseball teams in New York City. Founded in 1962, the Mets have won two World Series Championships. Their most recent victory came in 1986.
The team plays at Citi Field, located in Queens, and can seat over 41,000 fans. The stadium features a unique design with an exterior made up of brick and limestone. It gives it a classic look that fits well with the surrounding area.
If you're interested in catching a game at Citi Field, there are several ways to get tickets.
You can purchase them directly from the Mets website or through third-party sellers like StubHub or SeatGeek. You can buy same-day tickets at the box office if you're lucky.
Attending a New York Mets game is a great experience for many sports in New York City.
With passionate fans and exciting baseball action on display every night during the season, it's worth checking out!
New York Knicks
The New York Knicks are one of the most iconic basketball teams in the world. They have a rich history spanning back to 1946 when they were founded. The team plays its home games at Madison Square Garden, in the heart of Manhattan.
Over the years, the Knicks have had some legendary players grace their roster, including Patrick Ewing and Walt Frazier. They've also had some notable coaches like Red Holzman and Pat Riley.
The team has recently struggled to succeed on the court but remains a beloved institution for New Yorkers. Fans still flock to MSG to catch a glimpse of their favorite players in action and hope for better seasons.
Attending a Knicks game can be an unforgettable experience for any sports fan visiting NYC. The energy inside MSG is palpable, from Spike Lee's courtside antics to "Defense!" chants ringing throughout the arena.
New York Jets
 The New York Jets offer fans an exciting and passionate game-day experience. With a history that dates back to 1960, the Jets have had their fair share of ups and downs.
One of the biggest reasons for attending a Jets game is experiencing the electric atmosphere at MetLife Stadium. Cheering on your team alongside thousands of other diehard supporters in the stands, there's nothing like being part of a game-day crowd.
Of course, it helps if you're rooting for a winning team. Despite some high-profile players and memorable moments over the years, recent seasons have been challenging for Gang Green.
Still, true fans know that supporting your team through thick and thin is all part of being a supporter. 
New York Giants
The New York Giants are one of history's most successful NFL franchises. They have won four Super Bowl and eight conference championships, making them a fan favorite in NYC.
The team was founded in 1925 and has played its home games at MetLife Stadium since 2010. The stadium is in East Rutherford, New Jersey, but it's accessible from NYC via public transportation.
Watching a Giants game live is an unforgettable experience for any sports fan. It's an exciting atmosphere that can't be replicated anywhere else.
Several options are available if you want tickets to a Giants game. You can purchase them directly from the team website or third-party ticketing sites like StubHub or SeatGeek.
Regardless of how you get your tickets, arrive early so you can soak up all the pre-game excitement and take advantage of all MetLife Stadium offers!
How to get tickets to sporting events in NYC
Attending a live sporting event in New York City is an experience unlike any other. Whether you're a diehard fan or just looking for some fun, getting tickets to the game is essential.
Here are some tips on how to secure your spot at one of NYC's iconic stadiums.
Firstly, it's essential to know when tickets go on sale. Most teams release their schedules several months before the season starts. So watch for announcements and set reminders for critical dates. Many sports venues offer pre-sale opportunities through email newsletters or social media promotions.

Another option is to check secondary ticketing platforms such as StubHub or SeatGeek. These websites often have resale tickets at competitive prices. However, be aware of potential scams and always purchase from trusted sellers with positive reviews.

If you can't find tickets within your budget, consider attending a weekday game or checking out minor league teams. You can check out the Staten Island Yankees or Brooklyn Cyclones.
Securing tickets to see your favorite NYC sports team can require some effort.  However, it is well worth it for the unforgettable experience. Keep track of critical dates, explore reputable resale sources, and consider alternative options.
Keep your eyes open for deals!
Other Tips;
Head to a sports bar

: New York City is home to some of the best sports bars in the country. Our favorites include The Ainsworth, Stout NYC, and Brother Jimmy's. These bars offer multiple TVs, great food and drink specials, and a lively atmosphere.

Watch the game on a rooftop

: Rooftop bars are famous for watching sports in New York City. The best options include 230 Fifth Rooftop Bar, Westlight, and The Ides. These venues offer fantastic city views and a fun atmosphere for watching the game.

Go to a tailgate party

: If you're a football fan, you must attend the tailgate parties before New York Giants and New York Jets games. These parties take place in the parking lot of MetLife Stadium and feature food, drinks, and plenty of pre-game fun.

Watch the NYC Marathon

: The New York City Marathon is among the world's largest and most popular marathons. The race takes place in November, offering plenty of opportunities to watch runners worldwide.

Participate in a sports league

: New York City has plenty of sports leagues for adults, including basketball, soccer, softball, and more. Joining a company is a great way to stay active and meet new people who share your love of sports.
Conclusion
Whether you're a diehard fan catching every game or simply someone who enjoys the excitement of live sporting events, NYC has something for everyone. The city's teams are among the best in their respective leagues, from basketball to football to baseball and hockey.
Of course, getting tickets can sometimes be a challenge. However, with guidance and dedication, nothing is impossible.
Ultimately, the atmosphere surrounding each event makes watching sports in New York City so special. The passion of players and fans creates an electric energy that cannot be replicated elsewhere.