Sports
New York Sports 101: A Beginner's Guide to the Big Apple's Sports Scene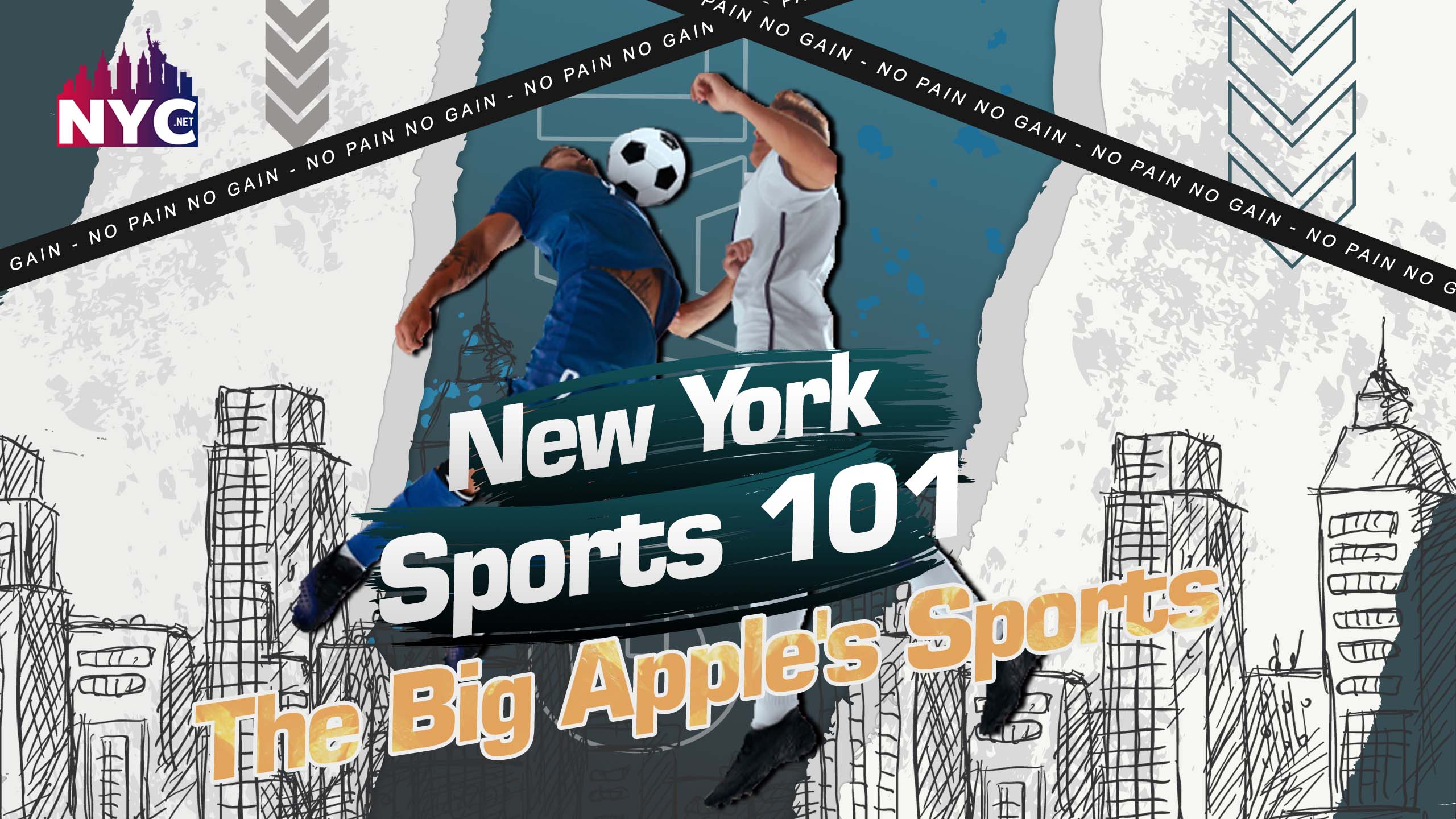 The Big Apple's Sports
The Big Apple's Sports is known for its towering skyscrapers, bustling streets, and diverse culture. New York City has everything from baseball to football, basketball to hockey. The city boasts some of the world's most historic and iconic sports teams, drawing fans from across the globe.
 Whether you're a seasoned local or a first-time tourist, this beginner's guide to New York's sports scene will cheer you like a true native in no time! So grab your foam finger, and let's dive into the exciting world of the Big Apple's Sports.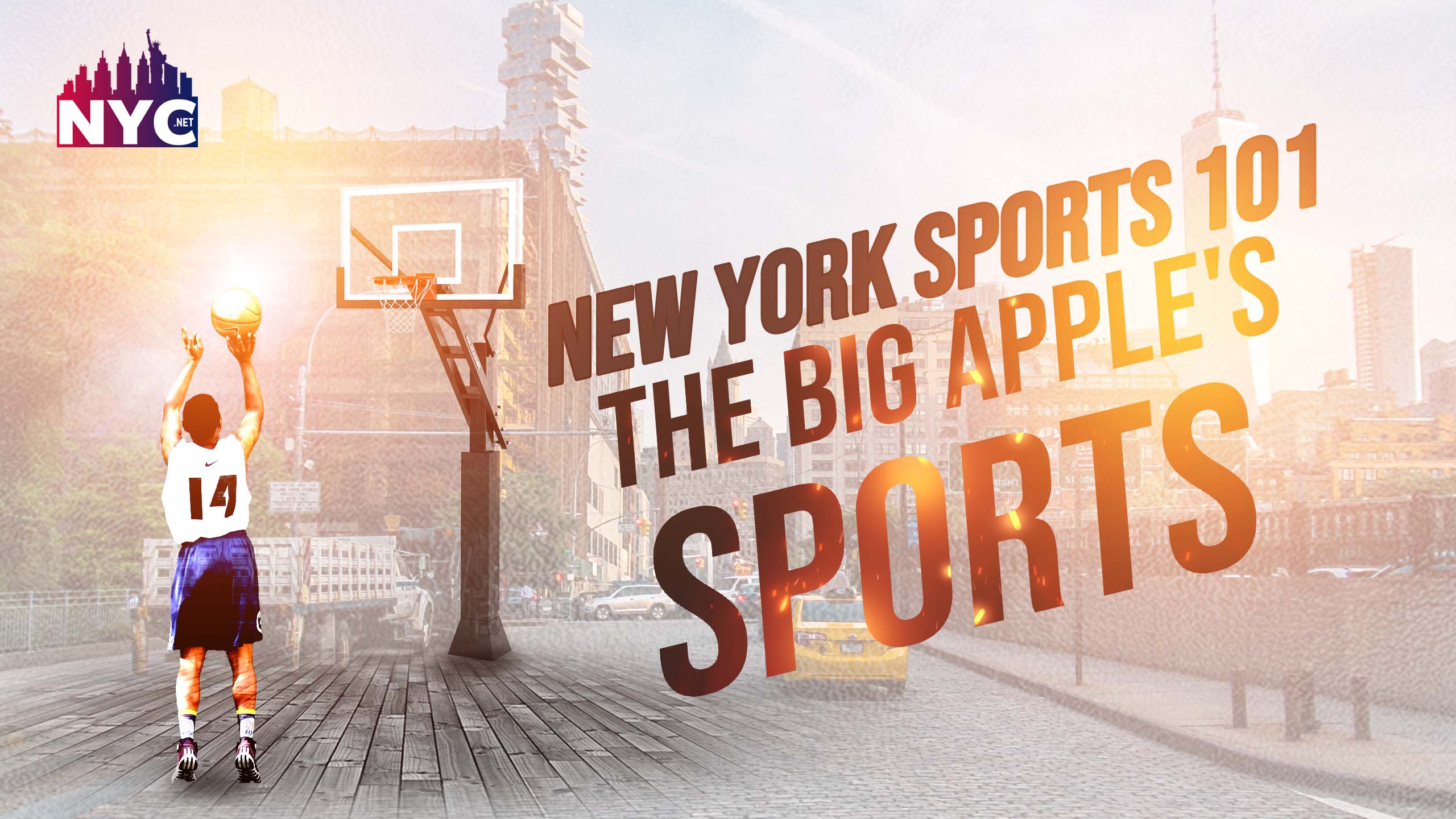 New York's Major Sports Teams
New York is home to some of the most iconic sports teams in the world. First, we have the New York Yankees, one of the most successful baseball teams in history, with 27 World Series titles. Their fierce rivalry with cross-city rivals, the New York Mets, adds excitement to every game.
On to football – New Yorkers are spoiled for choice with not one but two NFL teams: The Giants and The Jets. Both teams play at MetLife Stadium in East Rutherford, NJ, just outside NYC.

Moving on to basketball, only one team truly captures the heart of New Yorkers: The Knicks! Despite a recent lackluster performance record, this team remains a favorite and draws crowds from all over.

Hockey fans shouldn't feel left out either- they have The Rangers! This beloved team has been around since 1926 and boasts four Stanley Cup championships.

Finally, soccer enthusiasts can enjoy games by two MLS clubs: Red Bulls and NYCFC.
No matter your sports preference, participating in the Big Apple's sports events is always an unforgettable experience you wouldn't want to miss when in town!
Popular Sports Venues in New York City
New York City is home to some of the most iconic sports venues in the world. Whether you're a die-hard fan or just looking to catch a game while visiting, there are plenty of options for experiencing the city's sports scene. Here are some of the Big Apple's Sports venues:
Madison Square Garden, located in Midtown Manhattan, is one of the most famous arenas in all sports. It's been home to countless historical moments across basketball, hockey, and boxing over its nearly 150-year history.
Yankee Stadium and Citi Field are both baseball stadiums located in Queens – Yankee Stadium being home to the New York Yankees and Citi Field housing their crosstown rivals, the New York Mets. Both stadiums offer stunning views of Manhattan's skyline and an electric atmosphere during games.
MetLife Stadium is where you'll find both NFL teams that call New York City home – the Giants and Jets. Located just outside NYC in East Rutherford, NJ, it offers ample parking and tailgating opportunities before games.
Red Bull Arena sits across from Newark Penn Station in Harrison, NJ., serving as the home field for Major League Soccer's New York Red Bulls. One of MLS' original franchises with deep roots within North Jersey soccer culture since 1996.
No matter what the Big Apple's Sports or team you're interested these venues will not disappoint!
The History of Sports in New York
New York City has a long and storied history when it comes to sports. The city's most iconic landmarks are directly tied to its sports culture. From Yankee Stadium to Madison Square Garden, New Yorkers have always taken their love for sports seriously.
The city's first official professional baseball team was the New York Knickerbockers in 1845. Soon after, other teams, such as the Brooklyn Dodgers and New York Giants, also emerged, creating intense rivalries for decades.
In addition to baseball, football quickly became popular in the early 1900s, with college and professional teams calling New York home.
The city also saw an explosion of basketball popularity in the mid-20th century, with legendary players like Walt Frazier leading the Knicks to two NBA championships.
Hockey has also been a beloved sport in NYC since the NHL's Rangers team's inception in 1926. Meanwhile, soccer found its place among NY residents through games played by local clubs like Red Bulls, who've won several MLS Eastern Conference titles over time.
Whether you're a lifelong fan or just visiting NYC for fun, there is no denying that it lives up to its reputation. These are one of America's best places for the Big Apple's Sports enthusiasts!
How to be a True New Yorker and Embrace the Sports Scene
Being a New Yorker means embracing the sports scene that surrounds you. Whether you are a lifelong resident or just visiting, there are certain things you can do to immerse yourself in the city's sports culture fully.
First and foremost, picking a team and sticking with them through thick and thin is essential. New York is home to some of the most passionate fans in the world, so don't be afraid to wear your team colors proudly.

Another way to embrace the sports scene is by attending live games as often as possible. There's nothing quite like being surrounded by fellow fans, cheering on your favorite team in person.
From Yankee Stadium to Madison Square Garden, New York offers countless iconic venues for experiencing live sports.
It's also essential to stay up-to-date on all things related to your chosen sport and teams. This means reading news articles, following social media accounts of players and coaches, and tuning into radio shows or podcasts dedicated solely to discussing sports.

Don't be afraid to engage with other fans, even rival ones! Strike up conversations at bars or while walking down the street wearing your team gear. You never know what connections or friendships you might make through sharing a love for sports in this incredible city.
Tips for Enjoying New York Sports as a Tourist
New York City is known for its love of sports, and as a tourist, it's an exciting opportunity to immerse yourself in the local culture.
Here are some tips to help you make the most of your sports experience in New York.
Firstly, do some research before attending any game. Ensure you know which team plays at each venue and when the game starts. Check the weather forecast so that you dress appropriately.

Secondly, arrive early at the venue to have enough time for security checks and settle into your seat. You want to take advantage of any action due to delays or confusion about seating arrangements.

Thirdly, be respectful towards fans from both teams around you. Remember that everyone wants their team to win, and emotions can run high during games but avoid confrontations or offensive language toward others.

Fourthly, indulge in traditional ballpark foods like hot dogs and peanuts while enjoying the game!
And if you're not a fan of stadium food, check out nearby restaurants beforehand where locals dine pre-game!
Embrace your inner fan by wearing team colors or purchasing merchandise souvenirs from vendors outside venues! Taking home memorabilia will remind you of all the fun memories made watching live the Big Apple's Sports events!"
Baseball – The Yankees and the Mets
Baseball is a sport deeply rooted in the history of New York City. The city has two Major League Baseball teams; the Yankees and the Mets. Both teams have a passionate fanbase, and attending one of their games can be an unforgettable experience.
The New York Yankees are one of baseball's most iconic franchises, with 27 World Series championships. They play at Yankee Stadium in the Bronx, which opened its doors in 2009.
The stadium has state-of-the-art features and offers stunning views of Manhattan's skyline.
On the other hand, the New York Mets were established as an expansion team in 1962 and won their first World Series title ten years later.
They also call Queens' Citi Field their home stadium, which offers unique food options and exciting entertainment during breaks between innings.
Attending a game for either team provides different experiences catering to diverse preferences, from families with children to adult sports enthusiasts looking for a fun time out or just enjoying sports action live on-site.
New Yorkers take pride in supporting both local teams regardless of whether they're die-hard fans or casual observers who enjoy watching America's favorite pastime live with family or friends.
Football – The Jets and the Giants
Football is a big deal in New York, and the city has two NFL teams that are among the most popular in the league. The Jets and Giants play at MetLife Stadium in East Rutherford, New Jersey, just outside New York City.
The Giants have won four Super Bowl championships since 1986 and are one of the oldest franchises in football history. They were founded in 1925 as an expansion team to boost interest in professional football around New York.
On the other hand, the Jets began competing with their AFL rivals in 1960 before joining the NFL after a merger between both leagues. One of America's favorite underdog teams still holds that position, despite winning only one Super Bowl title.
Both teams share MetLife Stadium but have unique fan bases supporting them vigorously during games. 
Conclusion:
We hope this helpful article guides you to Big Apple's sports scene, no matter what sport you are into.