Events
A Sneak Peek into the 14th Annual Jimmy Awards for High School Talent Show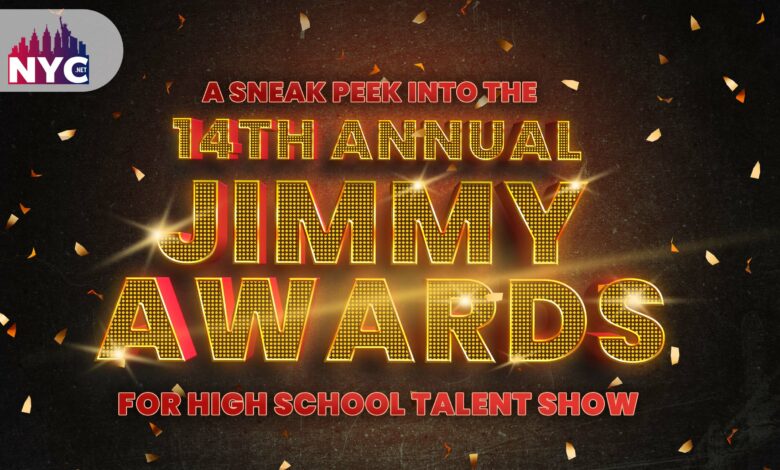 14th Annual Jimmy Awards 
Lights, camera, action! It's that time of the year again – the 14th Annual Jimmy Awards for High School Talent Show is just around the corner. This event brings together some of the most talented high school students across America to showcase their skills on Broadway's grandest stage. From singing to dancing and acting, these young performers will leave you in awe of their incredible performances. 
So get ready to witness a night filled with glitz, glamour, and unforgettable moments as we give you a sneak peek into this year's Jimmy Awards show.
What are the Jimmy Awards?
Firstly, The Jimmy Awards, also known as the National High School Musical Theatre Awards, is an annual event celebrating high school musical theatre across the United States. The awards aim to recognize and reward talented students with scholarships and opportunities to pursue their dreams on Broadway and beyond.
Founded in 2009 by Nederlander Alliances LLC., this prestigious competition brings together outstanding performers from various regional programs for a week-long intensive training program in New York City. Throughout the week, nominees get access to rehearsals, vocal coaching sessions, dance classes, and theatre workshops led by industry professionals.
Moreover,  The Week culminates in live awards show at Broadway's Minskoff Theatre. Furthermore, finalists perform on stage before judges, some of the most respected names in theatre. In addition, Winners of Best Performance by an Actor and Actress receive a scholarship award. Typically, it will allow them to study at NYU Tisch School of Arts or New Studio on Broadway: NYU Steinhardt following graduation.
Furthermore, It is also a coast-to-coast celebration of outstanding student achievement, recognizing individual vocal, dance, and acting performance artistry.
Hence, The foundation has awarded over $5 million in scholarships since its inception.
With such incredible talent and passion on display each year – it's no wonder The Jimmy Awards have become one of the most significant events on Broadway!
How can I watch the Jimmy Awards?
If you're a fan of high school musicals and talented young performers, then the Jimmy Awards is an event you won't want to miss. Fortunately, it's easy to tune in and watch the 14th Annual Jimmy Awards for High School Talent Show from anywhere worldwide.
If you're lucky enough to be in New York City on June 26, tickets for the live show at the Minskoff Theatre on Broadway are still available. However, if you can't make it there in person, don't worry – there are other options.
The awards ceremony will be broadcast online via Facebook Live and YouTube. This means that no matter where you are located geographically, as long as you have internet access, you can enjoy your device's excitement.
In addition to streaming services like Facebook Live and YouTube available worldwide for free viewing during their scheduled timeslots, some local television networks may opt-in with their broadcasts or delayed airings depending on their region or country- making this event even more accessible!
Hosts:
Regarding the hosts of the 14th annual jimmy awards, Corbin Bleu of "High School Musical" fame will host the show this year. 
After hosting the event in 2021, Bleu is returning to the role for the second time.
Nominees of the show
Furthermore, The awards feature 96 nominees from 48 regional awards programs making their debut on Broadway.
In addition, Two students will be selected as Best Performance by an Actor and Best Performance by an Actress by a panel of judges during the talent showcase. 
Hence, The Jimmy Awards website comprehensively lists all 2023 Participating Theatre Organizations and Nominees.
Coaches and Judges
Moving ahead, Seven coaches will mentor the 96 high school students at the Jimmy Awards, including:
 Jenni Barber, 

Max Chernin, 

Maryann Hu, 

Adam Kantor, 

Telly Leung, 

Howard McGillin, 

and Desi Oakley.
Furthermore, This year's show is judged by notable theatre professionals, including Tony Award-winning producers, award-winning casting experts, and industry leaders.
However, the winner, finalists, and semifinalists will be selected by:
Khady Kamara, 

Joe Machota, 

Alecia Parker, 

T. Oliver Reid, 

Tara Rubin, 

Nick Scandalios, 

Thomas Schumacher, 

Bernie Telsey,

 and Sergio Trujillo 
Additionally, The preliminary judges evaluated and cast the nominees were:
Kristian Charbonier,

 Stephanie Klapper,

 Kevin Metzger-Timson,

 Dale Mott, 

and Seth Sklar-Heyn 
Will there be any special guests?
Hang on; it's not over here; no, there is more. 
Many special guests will introduce various awards, musical numbers, and tributes throughout the evening.
First, Eva Noblezada (Hadestown) will present the Week-in-Review video. Also, It will highlight the incredible moments the nominees experienced while in New York City. 
Moreover, In honor of our touring venues' contributions to the Jimmy Awards and Touring Broadway over the years, McKenzie Kurtz (Wicked) will present the Tribute to Touring Number.
The 2023 Jimmy Awards will host two student reporters:
"JD" Jonathan Gregory Davis from Broadway Star of the Future in Tampa, FL,

and Katie Koslow from The Stephen Sondheim Awards in New Haven, CT. 
Hence, Following a nationwide application process, the aspiring journalists will provide fans with an inside look at the final preparations for the Jimmy Awards on social media.
When is it scheduled for?
Lastly, it is happening on June 26, 2023, Monday.
More so, The event will stream live on the Jimmy Awards' YouTube and Facebook starting at 7:30 pm.
Conclusion
The 14th Annual Jimmy Awards for High School Talent Show is an unforgettable event filled with:
exceptional performances,

talented nominees,

and distinguished judges.
With its virtual format this year, people worldwide can tune in and witness the best of high school musical theatre talent. So mark your calendars for Monday, June 26 at 7:30 pm ET/4:30 pm PT and get ready to be blown away by these young stars. Who knows? You might witness the birth of a new Broadway legend!