Education
Campus life for students in New York 2023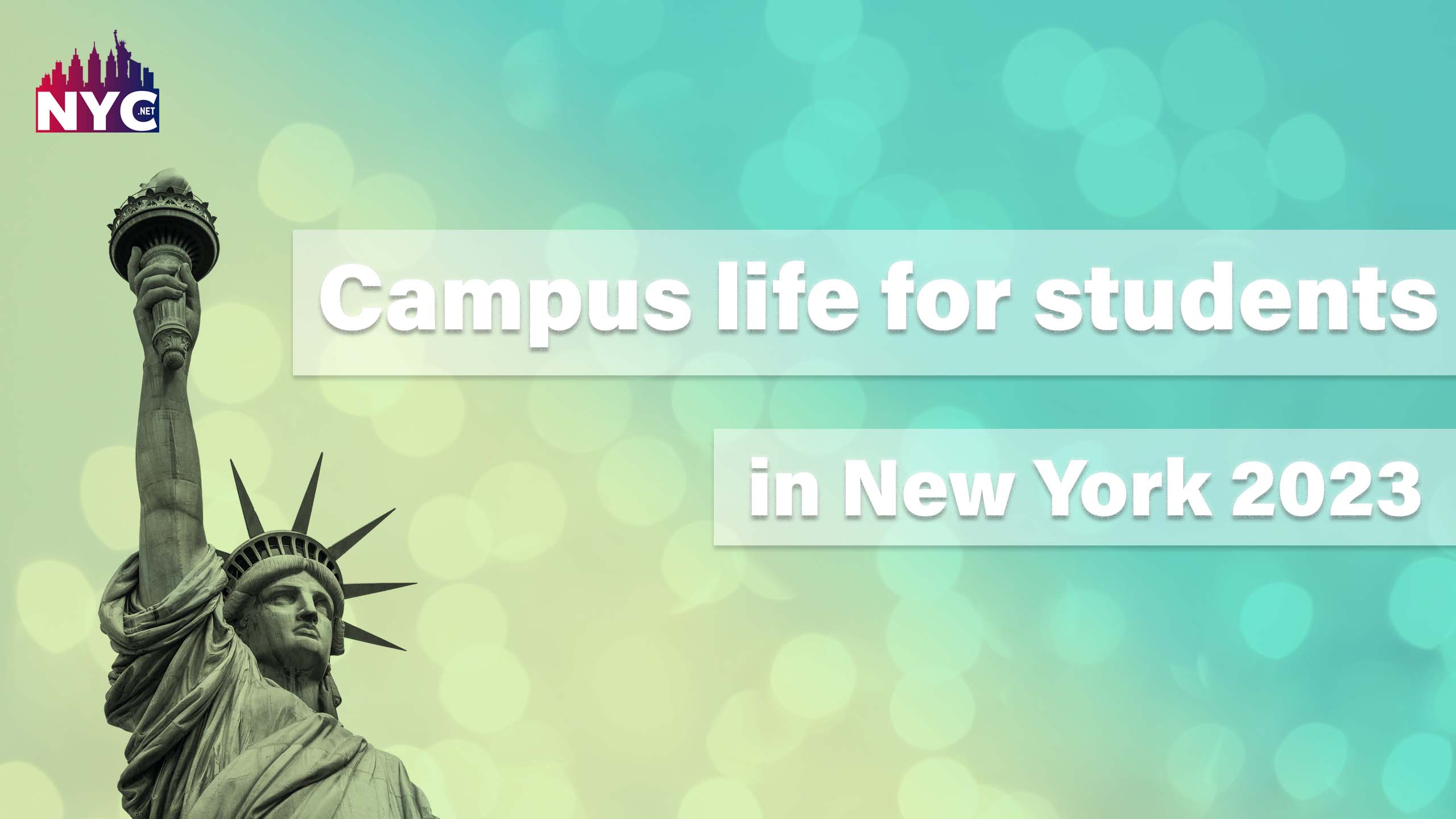 Campus life for Students in New York
The transition from home to college can be overwhelming for high school graduates. Going off to a new city and starting an independent life is exciting yet daunting at the same time. It's especially true in New York City, where college students have access to many experiences, unlike any other place. This blog post will explore the unique campus life of students attending New York colleges. From campus culture and student activities to academics and career opportunities, read on to better understand what it's like to be a student in one of America's most vibrant cities.
Arriving in New York
Assuming you are arriving in New York by plane, you first need to get from the airport to your campus. LaGuardia Airport (LGA) and John F. Kennedy International Airport (JFK) are the two main airports serving NYC. If your campus is in Manhattan, the easiest way to get there from either airport is by taxi or Uber/Lyft. A taxi from LGA will cost around $40-50, depending on traffic, while a taxi from JFK will cost around $60-70. If you take Uber/Lyft, prices will be similar but may fluctuate based on demand.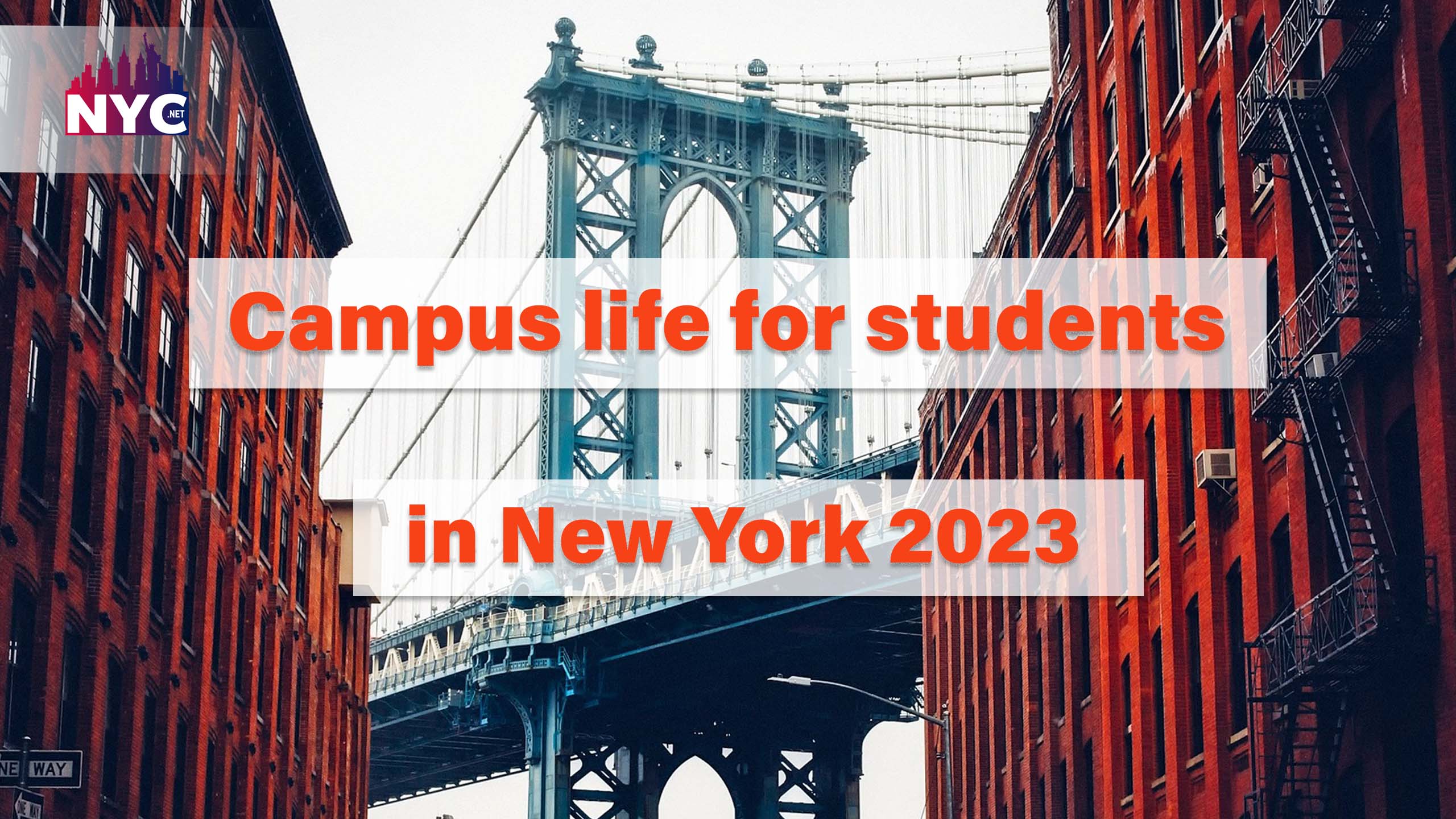 If your campus is outside of Manhattan, you can also take public transportation from the airport. You can take the AirTrain to Jamaica Station from JFK and then transfer to the subway ($7.75 total). From LGA, you can take the Q70 bus to Jackson Heights – Roosevelt Avenue station and then transfer to the subway ($2.75 total). Both options will take you about an hour to get to your campus.
Once you arrive at your campus, there are a few things you need to do to get settled in and start classes. First, if you still need to do so, you'll need to pick up your student ID card from the Student Services office. You'll also need to buy a Metrocard, which will give you unlimited access to the NYC subway system for a certain period (
Housing
There is a wide range of housing options for students in New York, from dormitories and apartments to houses and townhouses. Many different housing types are available, so students should carefully consider their options before deciding.
Dormitories are usually the most affordable option for students, and they offer many amenities, such as laundry facilities and common areas. However, dormitories can be noisy and crowded, and roommates can be a source of stress.
Apartments are usually more expensive than dormitories but offer more privacy and space. Students who live in apartments also have access to amenities such as kitchens and living rooms.
Homes and townhouses are typically the most expensive options for students but offer the most space and privacy. Students who live in houses or townhouses also have access to amenities such as yards and private bathrooms.
Classes and professors
As a student at a college in New York, you will have access to some of the best professors in the country. Many of these professors are world-renowned experts in their field, and they will be able to offer you an education that is second to none.
You will also find that the classes at your college are very challenging. This is because the competition to get into colleges in New York is so fierce. As a result, colleges must set high standards to weed out the weaker students.
However, this does not mean you should shy away from taking classes at your college. You should embrace the challenge and use it as an opportunity to learn as much as possible. With hard work and dedication, you will be able to succeed in your classes and get the most out of your education.
Campus life
As a student in New York, you'll always find yourself energized and with something to do. The city is teeming with energy and opportunity, and there's always something new to explore. From world-renowned museums to delicious food from every culture imaginable, you'll always have things to do in New York.
And, of course, campus life is an important part of your college experience. You'll make lifelong friends and memories while living and learning in one of the most exciting cities in the world. There are endless opportunities for involvement on campus, whether you're interested in joining a club or organization or want to take advantage of all the city has to offer.
So what are you waiting for? Start planning your campus life today!
New York City
There are several reasons why students love living in New York City. First, the city offers many internships and job shadowing opportunities. Students can get real-world experience in their desired field while still attending school. Additionally, New York City is home to some of the best colleges and universities in the country. Students have access to an education that is second to none. Finally, the city itself is an amazing place to live. There is always something to do, whether going to a Broadway show or exploring one of the many neighborhoods.
Introducing the different campuses in New York
There are many different campuses in New York for students to choose from. There are large campuses at Columbia University and NYU, smaller campuses at Fordham and Cooper Union, and the community colleges like CUNY. Each campus has its unique atmosphere and programs catering to different interests.
Columbia University is one of the oldest and most prestigious universities in the United States. It is located in Upper Manhattan, close to many of the city's cultural attractions. Columbia has a diverse student body, with students from all over the world. The university offers a wide range of academic programs and opportunities for research and internships.
NYU is another large university located in Manhattan. Unlike Columbia, NYU has a more urban feel, with its campus extending throughout Greenwich Village. NYU also has a diverse student body, with students from all over the globe. The university offers a variety of academic programs, as well as opportunities for research and internships. NYU also has a strong performing arts program, with its Tisch School of the Arts being among the most prestigious in the nation.
Fordham University is located in The Bronx. It is one of the larger universities in New York City, with an enrollment of over 14,000 students. Fordham has a traditional college feel, with most buildings being designed in Gothic architecture style. The university offers rigorous academic programs across a broad range of disciplines. Fordham also has a strong athletics program, with
Columbia University
Columbia University is one of the most prestigious universities in the world, and its campus life is no less impressive. Located in the Morningside Heights neighborhood of Manhattan, Columbia's campus is filled with historic buildings, beautiful landscaping, and plenty of opportunities for students to get involved.
There are over 100 student organizations on campus, ranging from academic and professional groups to cultural and political organizations. There are also plenty of ways to get involved in the local community, whether through volunteering or interning. And, of course, there's always something going on in New York City – students can take advantage of all the city has to offer, from concerts and shows to museums and restaurants.
Campus life at Columbia University is diverse, exciting, and full of opportunities. Columbia has something to offer if you're looking for academic enrichment, community service opportunities, or just a chance to explore one of the world's greatest cities.
New York University
New York University is one of the most popular colleges in the United States. Located in the heart of New York City, NYU offers students a unique opportunity to experience all the city has to offer. From world-class museums and Broadway shows to countless restaurants and cafes, NYU students have access to some of the city's best. In addition, NYU offers a wide variety of academic programs and is home to some of the world's leading scholars and researchers.
Whether you're looking for an urban adventure or a chance to learn from some of the best minds in the world, NYU is an excellent choice for college students.
Cornell University
Cornell University is one of eight Ivy League schools in Ithaca, New York. The university was founded in 1865 and had an undergraduate student population of over 20,000. Cornell offers a unique experience to its students, with a strong focus on research and academics. The university also has a beautiful campus life situated on 745 acres of land.
Cornell students have access to several resources and opportunities that help them succeed academically and personally. The university offers over 4,000 courses, meaning students can find a course that fits their interests and needs. In addition, Cornell has state-of-the-art facilities, including a world-class library system and cutting-edge research laboratories.
Cornell also provides its students with several extracurricular activities and organizations to get involved in. There are over 1,000 student organizations, ranging from cultural groups to political clubs to sports teams. There is something for everyone at Cornell! In addition, the university offers many opportunities for students to get involved in research projects and independent study programs.
Cornell University provides its students with an excellent education and campus life experience they will remember for the rest of their lives!
Stony Brook University
Stony Brook University is a public research university in Stony Brook, New York. It is part of the State University of New York (SUNY) system and is one of four university centers in the SUNY system. The university has a student body of over 24,000 and offers more than 200 programs.
The university was founded in 1957 as a medical science and technology college. It later expanded to include other programs and became a full-fledged university in 1962. The university has grown into a leading research institution, with over $250 million in sponsored research funding each year.
The university's 1,454-acre campus is located on Long Island's North Shore, about 60 miles from New York City. The campus features natural areas such as forests, meadows, ponds, and modern facilities such as laboratories, classrooms, and libraries.
Student life at Stony Brook University is vibrant and diverse. There are over 250 clubs and organizations, from academic clubs to cultural groups to sports teams. The university also offers various extracurricular activities, including concerts, lectures, exhibitions, and sporting events.
How to choose the right campus for you
When it comes to choosing a campus, there are a few things you should keep in mind. First, think about your budget and what you can afford. Then, consider your academic goals and what kind of programs the campus offers. Finally, consider your lifestyle and what kind of environment you want to be in.
There are plenty of options if you're looking for a campus in New York. For example, if you're looking for a small school experience, you should check out SUNY Geneseo or Syracuse University. If you're interested in a big-city experience, NYU or Columbia might be more up your alley. If you want to get close to the action but need to be right in the middle, check out Stony Brook University on Long Island.
No matter what your priorities are, there's a campus in New York that's perfect for you. So take some time to research your options and find the one that's right for you.
Conclusion
Campus life for students in New York can be an exciting and rewarding experience. From the opportunity to explore a new city, take advantage of top-notch academic programs, and make lifelong friends, New York offers a unique college experience that will enrich any student's life. Whether you're looking for a vibrant urban setting or more of a rural atmosphere, there are plenty of great universities in New York City with something special to offer everyone. So if you're considering attending school in the Big Apple, research each institution before making your decision!