News
Exploring The New Liberty Towers Development: What To Expect In Staten Island's St. George Neighborhood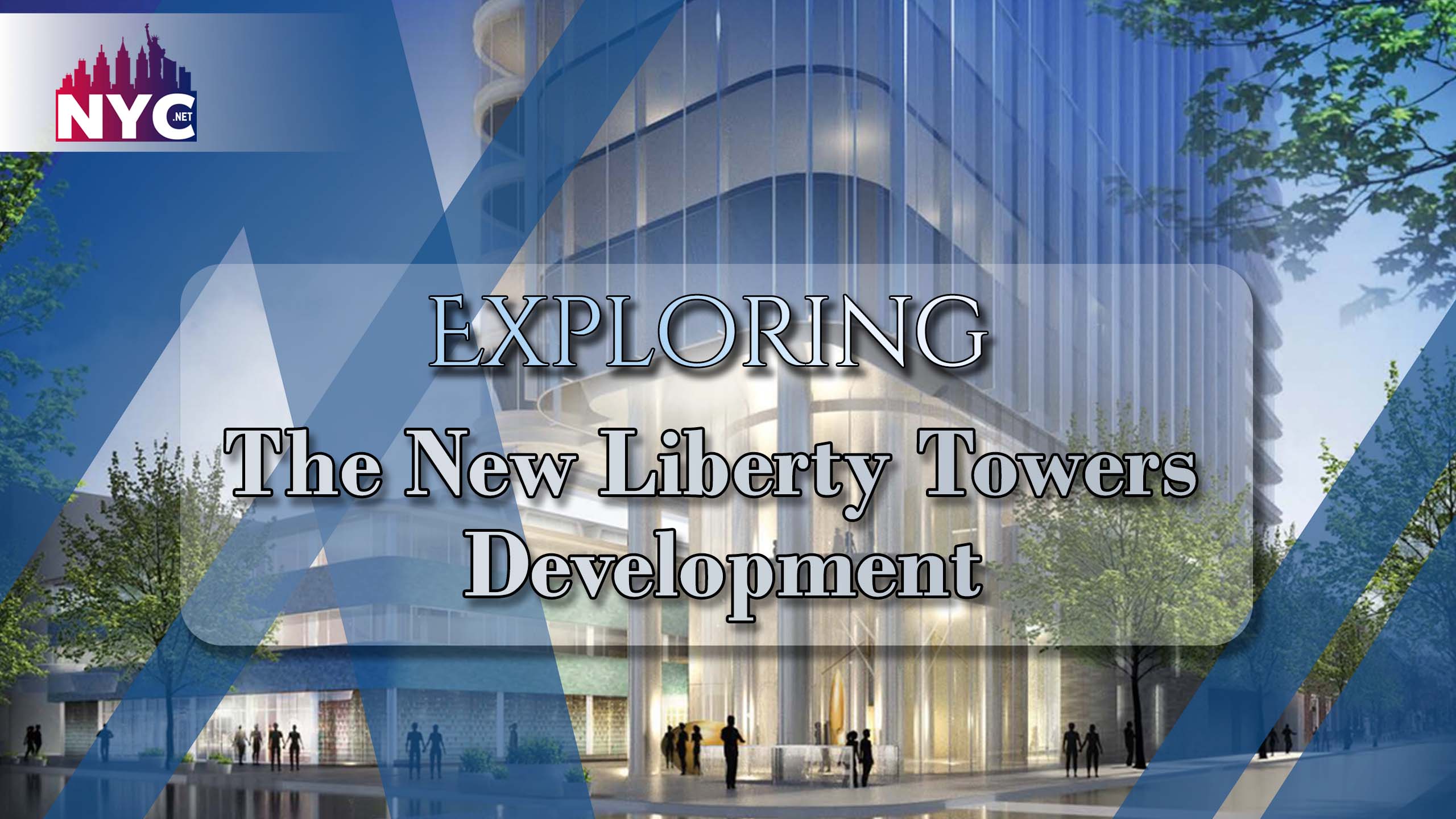 New Liberty Towers Development
St. George Island Neighborhood welcomes the new Liberty Towers development with open arms. This hit development is proving to change the living conditions for New York City residents. Now, people can afford a luxurious lifestyle in a prime location with superb views.
From affordable housing and spacious commercial accommodations to luxurious amenities, the New Liberty Towers development offers it all. Hence, gear up for the scheme of the century. 
It doesn't matter if you are unaware; we are here to help you. This blog will uncover all the essential details about this massive life-altering project. Therefore, stay with us to explore it with us. 
Let's see what we can expect from the New Liberty Towers Development in St. George Neighborhood;
Introduction:
The new Liberty Towers development in Staten Island's St. George neighbourhood is set to bring a wave of change to the area. With its prime location and state-of-the-art facilities, residents can expect a luxurious living experience. The development boasts 26 floors, with 200 units ranging from studios to three-bedroom apartments.
Moreover, the high-rise building offers stunning views of the Manhattan skyline and the Verrazzano-Narrows Bridge.
The Liberty Towers development offers a range of amenities, including a fitness centre, a rooftop pool, and a lounge area. The building also features a 24-hour doorkeeper and concierge service, ensuring residents' security and convenience.
However, The apartments have modern appliances, spacious closets, and floor-to-ceiling windows allowing plenty of natural light. The building is also pet-friendly, with a designated dog run for furry friends.
The St. George neighbourhood is rich in history and culture, with attractions such as the Staten Island Museum and the St. George Theatre. The area is also home to various restaurants and shops, making it a vibrant and lively community.
With the addition of the Liberty Towers development, the neighbourhood is set to become even more desirable, offering residents a luxurious and convenient lifestyle in a prime location.
What Sets The New Liberty Towers Development Apart?
There are plenty of grand residential and commercial projects in the city that never sleeps. New York City is a hub of luxurious life and a night dream. People are equipped with the best everywhere they look, from grandiose skyscrapers to small apartments. Hence, what are the factors that set liberty tower apart from others?
Liberty Tower is not just a grand mission. It is not looking to be the tallest building in the area. No, it comes with several magnetic features to attract the residents. Some of those factors are as such:
Features that set Liberty Tower Apart:
The New Liberty Towers development in Staten Island's St. George neighbourhood will likely be a modern residential building offering various amenities and features. Typically, new products like this aim to set themselves apart from other facilities in the area by offering unique amenities, architectural design, or location. Liberty Tower provides it with all. 
Luxurious Amenities:
In terms of amenities, the New Liberty Towers development may offer features like a fitness centre, rooftop terrace, on-site parking, and concierge services. All these luxurious amenities are one of the most significant sources of comfort for the residents of Liberty Tower.
These amenities are often designed to enhance residents' lifestyles and provide convenient access to services and facilities. Not only are these just a source of facilities but also a way for people to interact with each other and socialise.
Additionally, no compromises are made on the development of these amenities. They are top-notch to meet with the rest of the tower. 
Breathtaking Architecture:
Furthermore, the breathtaking architectural design of the New Liberty Towers Development is commendable. It is one of the main factors to set it apart from other buildings. Architecturally, the facility may feature a modern and sleek design, focusing on space, light, and materials.
Developers may also incorporate eco-friendly features like energy-efficient appliances and green roofs to appeal to sustainability-conscious residents.
Top-Notch Location:
Finally, the location of the building itself may be a unique selling point. The St. George neighbourhood is located on Staten Island's north shore and is currently undergoing revitalisation, including new restaurants, shops, and entertainment options.
Furthermore, the New Liberty Towers development may be situated in a particularly desirable location within the neighbourhood, providing residents with easy access to all St. George offers
Purpose and Need of The New Liberty Towers Development:
To think about it, what exactly is the need or purpose for this grand development? What could be the convincing reasons behind this project?
Along with being the tallest building in the state, Liberty Towers offers the following purposes and need:
Neighbourhood rehabilitation: 
The New Liberty Towers development is essential to the neighbourhood's recent revitalisation. A residential project is a significant factor in attracting people from all over to a particular area, especially if it is as grand as the New Liberty Towers Development.
Hence, the construction will improve the area's economic growth and job prospects by luring new inhabitants and businesses. Moreover, it will also add to the development of the site itself. 
Easy Transportation:
The St. George Ferry Terminal, the central transportation hub for Staten Island, is conveniently placed next to the transit-oriented development. Hence, the ease of access to Manhattan and other areas of New York City from this location makes it a desirable choice for commuters.
Security:
One of the prime reasons for the New Liberty Towers' development is security purposes. With the development of commercial and residential sites, more and more people access the area. Hence, lesser security threats.
Therefore, the higher security will get as it becomes functional with more residents accessing the facilities. 
Housing: 
Furthermore, the development aims to address the housing shortage in the area and provide affordable housing for low- and middle-income families. It will feature 309 rental apartments, including 93 affordable units for households earning up to 80% of the Area Median Income.
Community Development: 
Lastly, The development will include community space for events, classes, and other activities, creating a sense of community and promoting social interaction among residents.
What To Expect from the Apartments at Liberty Towers
Various facilities and amenities are available in the apartments at Liberty Towers to ensure residents have a pleasant and comfortable living environment. The flats at Liberty Towers can provide you with the following:
Spacious floor plans:
 The apartments at Liberty Towers are available in a range of sizes, from studio apartments to multi-bedroom units. Each unit is designed to offer plenty of space, natural light, and modern finishes and appliances. These are designed to provide maximum length for the residents to move around freely.
Furthermore, this spacious environment offers a good sense of ventilation as well. Hence, feel free to utilise all the space to make it your dream apartment.
High-quality appliances: 
The apartments at Liberty Towers come equipped with high-quality appliances, including stainless steel refrigerators, stoves, dishwashers, and microwaves. Each unit also includes a washer and dryer, making laundry a breeze.
They ensure to use only top-notch materials for the better facility of the people. Also, all the appliances provided come with a warranty as well. 
Beautiful views: This will do the job if you need more than that to convince you. Imagine waking up to such beautiful views first thing in the morning. You get that here at Liberty Towers. The apartments at Liberty Towers offer stunning views of the surrounding area, including the Hudson River and the Manhattan skyline.
Luxurious amenities: 
Furthermore, the building offers a range of luxurious amenities for residents, including a fitness centre, swimming pool, rooftop lounge, and concierge service. It is a complete coverage package with residence and luxuries for a lifetime. 
Convenient location: 
Liberty Towers' apartments are in a prime location in Jersey City, close to public transportation, restaurants, shops, and entertainment options. Hence, you will be satisfied while living here. There are plenty of entertainment options available for the residents. 
It's a perfect place to live in. 
Other Information:
Here is additional information to help you decide whether this option suits you. Moreover, it will also help you learn a little more about the New Liberty Towers Development:
Affordable Housing:
The plan for this project is to make housing affordable for most people. Therefore, the formula for affordable housing is based on 80% of the area's median income. Moreover, around 20% of units are reserved for affordable housing. 
Parking spots:
The 155-foot-tall Building 3 will have 127,027 square feet of residential space, 7,468 square feet of ground-floor retail, and 37,464 square feet of second and third-floor additional parking. This is a significant comfort zone for people with vehicles of their own. 
In conclusion:
In hindsight, The New Liberty Towers development will be a promising addition to Staten Island. It's a massive building with spacious apartments and luxurious amenities that will surely attract the residents to its heart in no time.
Hence, the New Liberty Towers development will likely offer residents a modern, convenient, and comfortable living experience in a rapidly growing and evolving neighbourhood.