Education
Importance of driving license in New York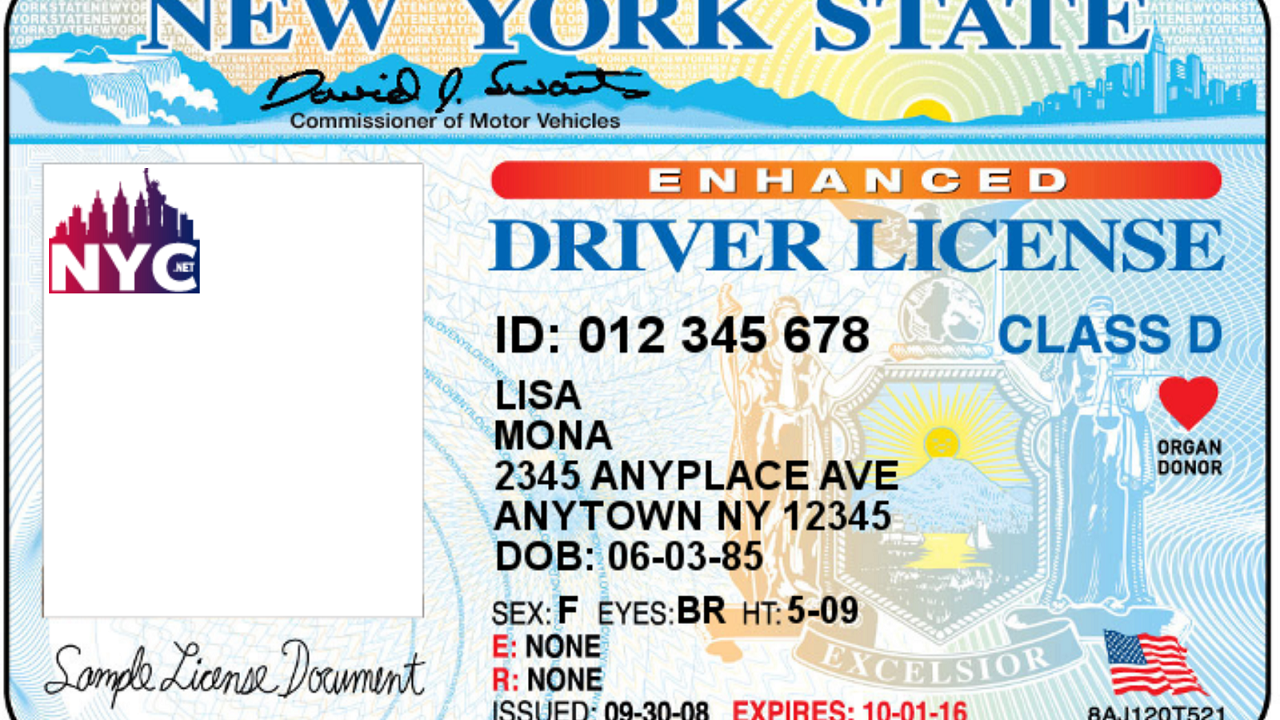 Here is all you need to know about the driving license in New York City. Yes New Yorkers, it is essential! Whenever you are, driving and therefore driving licenses are vital. What for? It ensures your security as well as of the other citizens. a driving license is essential for the citizens of New York city as well as the individuals who have come from places elsewhere. Therefore, here, this article brings to your knowledge the importance of a driving license carries in New York City.
Driving and a driving license 
We all want to own a fast-moving automobile to keep up with the pace of the fast-moving globe. But only possessing them or looking to enjoy operating a car is sufficient to do the task? So, the response is a resounding "No." Driving entails a feeling of obligation; hence the individual who has the privilege of doing so must own a driving license. A driving license is a legally binding contract that testifies to a person's right to operate a motor vehicle on a public road. (1)
A license gets to play a large and very important role in living a standard life. In New York City, like all around the world, driving is a common ritual, one which is important and therefore there are several laws coping the matter. Moreover, for the safety of the one driving and the others, it is important to be carrying a license for driving in NYC. 
New York City ensures measurements for safe driving. Here, among others, we are particularly will be discussing the importance of a driving license in New York City. In New York State, driving while intoxicated, also known as DWI, is a highly punishable offense. Additionally, to be using your phone while driving in New York, you must be carrying a "hands-free device." 
Moreover, seat belt use is required at all times by law. In addition, the most important is the driving license. You might likely get into a grave problem or be stopped by the police if you are not abiding by these laws. (2)
Why driving licenses are of significance in NYC?
1- Legally operating the vehicle 
A driving license notifies that you are legally operating the vehicle in NYC. Moreover, a driving license tells that you are capable of operating the vehicle. Therefore, it is a driver safety advantage for everyone, too. (3)
2- Proof of your citizenship or identification 
In addition to the above, your driving license proves and confirms that you are an official citizen of New York City. Moreover, it serves as a personal I.D or identification, too. 
3- Identification in case of an unfortunate accident
Additionally, in case of an unfortunate accident; the NYC police can identify you to communicate with your family. You also find yourself at an advantage if you lose your wallet somewhere. This is because you will be found through your identity given on the driving license. 
4- Purchase age-restricted products
In addition to the above, when new Yorkers are to purchase age-restricted products like alcohol or tobacco, store clerks and personnel are instructed to only consider official as well as current driver's licenses as proof of age and identity. Moreover, to go to a club you must be of age, and what shows it? A driving license. 
5- Helps to find a wallet
If you frequently carry your driver's license in the wallet you carry, a kind stranger in NYC may be able to assist you in recovering your wallet if it goes missing. Therefore, because of your driver's license, the NYC stranger can locate the owner of the wallet and return it. (4)
6- Awareness of traffic rules and regulations
Regardless of where one drives, one must always follow traffic laws and regulations. The driving license in NYC is important as it serves as official documentation that you are aware of traffic laws and that you will use every reasonable attempt to abide by them. 
Want to drive in New York City?
You must apply for a learner permit at the DMV office and pass the written test before you may acquire a license in NYC. They make you read the New York State Driver's Manual and take practice exams. This will help you get ready to drive around freely. Additionally, New York makes you take a road test as well. It is not over yet, you are not mature enough! After the road test, you have a 6-month probationary period. If you do badly during this period, your license will be suspended. Therefore, you got to do your best during this period. During this period, you cannot take part in a speeding competition, drive at high speed, or use your phone while driving. Have you passed the period successfully? If yes, you get a driving license. The driving license in New York City is valid for 5 years. (5)
About Driving license in New York City
One needs to submit an application, and perform a written exam as well as a visual test. With it, one also needs to pay application and license costs before one may register for a driver's license. The majority of drivers should also pass a driving test and finish an authorized five-hour training program. In addition, a resident of New York City must also read the New York City Driver's Manual for further details on applying for a driver's license land acquire a driver's license. 
Driving license of non-residents in NYC
With a legitimate driver's license from another state of the U.S.A or another country, you are permitted to drive in New York City. Until you move to New York City, you are not required to apply for a driver's license there.
You can drive here, in New York City with a license from any country; you don't need one from New York City. If you move to the New York City and become a resident of New York City, you should only apply for a driver's license then.
International driving permit/license
An international driving permit is useful even if you already have a driver's license from another country. The driving license serves as a multilingual proof of your legal driver's license. The police personnel will be able to read the permit even if they are unable to comprehend the language on your foreign driver's license. To obtain an international driving permit, you can easily reach out and speak to the relevant authorities in New York City, too.
This international permit solely serves as proof that you do have a current driver's license in your country of residence. You may easily drive in New York City with your foreign driver's license, but not an international driving permit. An international driving license has worth it even though it is not necessary to drive in New York City. Moreover, the license serves as proof in a variety of languages that you possess a legitimate international driver's license. (6)
End Note: Stay Tuned to know about driving and driving licenses in New York City. Know if you are eligible to get a driving license and other driving laws in NYC
A resident of New York City should be at least 16 years, have a valid New York State driver's license or learner's permit, or a driver's permit from another country or nation to operate a vehicle in New York City. You must abide by the New York City permit regulations whether you have a driver's license from New York State or one from another city or country. You must abide by New York's Graduated License Law if you are below the age of 18.
Having a driver's license will not only serve as formal proof but will also make the holder feel proud that he is a competent driver and that his odds of making a mistake are much lower than those of an inexperienced driver. One must prepare to pass both the visual and practical tests to obtain a license, which is the sole requirement for a driving license. (7)
Thereof, you, being a resident of New York City can drive safe and sound all over the place. But abide by the driving laws of NYC and must be carrying a driving license as this will be ensuring your safety and protection of others, as well. 
References
1- (New York State Driver's License and Vehicle Purchases) from Alfred State 
Link: https://www.alfredstate.edu/academics/international-education/international-student-services/new-york-state-drivers-license-and-vehicle-purchases
2- (Get a driver's license) From the new york state
Link: https://dmv.ny.gov/driver-license/get-driver-license
3- (Why Is Your Driver's License the Most Important Thing in Your Wallet? 10 Compelling Reasons (Source: https://driving-tests.org/beginner-drivers/drivers-license-important/) From DRIVING TESTS 
Link: https://driving-tests.org/beginner-drivers/drivers-license-important/
4- (5 Importance of Driving License) From Eureka Africa Blog
Link: https://www.eurekaafricablog.com/5-importance-driving-license/
5- (Driving in New York State) From the new york state
Link: https://dmv.ny.gov/driver-license/drive-new-york-state
6- (Understanding Driver's Licenses & Traffic Laws in New York State) From IS
Link: https://iso.rochester.edu/assets/pdf/Living/DMVInfo.pdf
7- (Importance of a Driving License) From the Linked In
Link: https://www.linkedin.com/pulse/importance-driving-license-just-right-driving