News
Is Robert Sarver's rule over the Phoenix Suns coming to an end?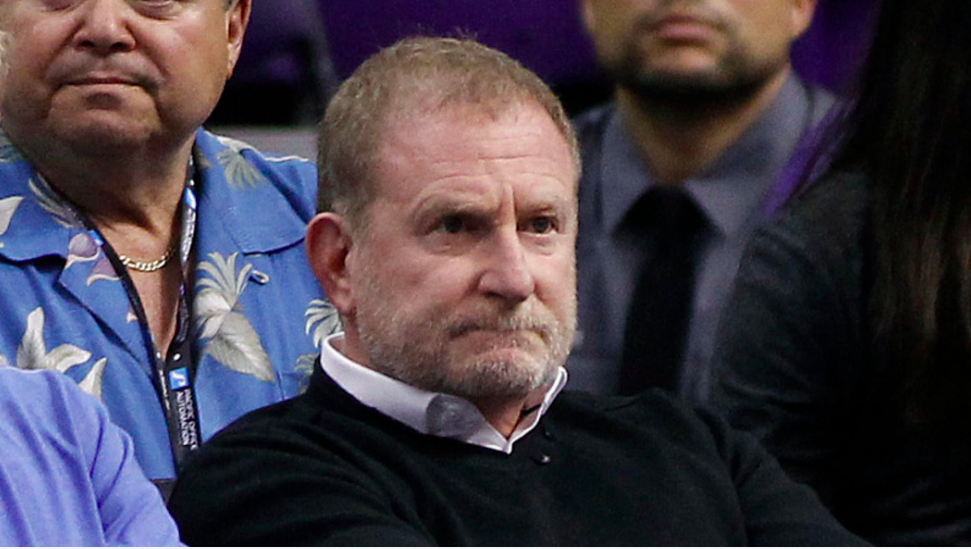 Report
Robert Sarver, the now disgraced owner of The Phoenix Suns, is under fire for allegedly using racist and sexist language. He has received a one-year suspension from the NBA and a fine of $10m.
The Phoenix Suns, an American professional basketball team based in Phoenix, Arizona, was founded in 1968 and has been competing in the National Basketball Association. In the 2020-2021 season, while The Suns came close to winning the championship, NBA started investigating the 60-year-old owner's actions.
After an independent legal firm discovered a history of racist and unfriendly encounters over Sarver's 17-year tenure, the report's conclusions were made public on Tuesday.
320 former and present Suns employees who were interviewed over the course of Sarver's 17-year reign over the team describe a toxic and occasionally hostile work environment. Along with that, 80,000 documents and other items such as texts, videos and emails were also thoroughly examined.
NBA Commissioner Adam Silver issued a statement saying, "The findings of the independent investigation are troubling and disappointing"
According to the investigation, it was found that Sarver "engaged in conduct that clearly violated common workplace standards, as reflected in team and League rules and policies", which included "the use of racially insensitive language; unequal treatment of female employees; sex-related statements and conduct; and harsh treatment of employees that on occasion constituted bullying".
Conclusion
The investigation's main conclusions included the following:
Sarver frequently made sex-related comments in the workplace, made inappropriate remarks about the physical appearance of female co-workers, and on several instances was involved in inappropriate physical conduct toward his male co-workers.
Sarver treated his workers aggressively, shouting and verbally abusing them among other things.
Players, coaches and members of the front office were all present during a team-building exercise as Sarver "repeated the N-word when recounting the statements of others," during the 2012-2013 season.
Sarver later said in a statement that he will "accept the consequences of the league's decision" and apologized for "words and actions that offended our employees", though noted he disagreed with some of the report's findings.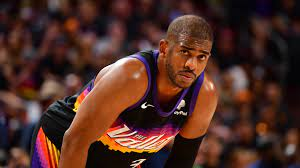 Chris Paul, considered to be one of the all-time best players.
Approximately 75% of NBA players are of an African background, and the league has received appreciation for its efforts to promote diversity as well as racial and social justice. LeBron James and Chris Paul have demanded that the Phoenix Suns owner get tougher sanctions for his use of bullying tactics and racial and gender discrimination.
Chris Paul claims the penalties imposed against team owner Robert Sarver for workplace discrimination and sexism "fell short in truly addressing what we can all agree was atrocious behavior".
On Twitter, LeBron James expressed his disapproval of the punishment and stated "Our league definitely got this wrong."
References
Sky Sports (2022, Sep 15) LeBron James says stronger punishment is needed for Phoenix Suns owner Robert Sarver over racist and sexist behavior. From Sky Sports:
https://www.skysports.com/nba/news/36244/12697836/lebron-james-says-stronger-punishment-is-needed-for-phoenix-suns-owner-robert-sarver-over-racist-and-sexist-behaviour
The New York Times (2022, Sep 14), N.B.A Fines and Suspends Phoenix Suns Owner for Misconduct. From The New York Times: https://www.nytimes.com/2022/09/13/sports/basketball/phoenix-suns-robert-sarver-suspended.html
The Guardian. (2022, Sep 13). Suns owner Robert Sarver banned one year and fined $10m for misconduct. From The Guardian: https://www.theguardian.com/sport/2022/sep/13/suns-owner-robert-sarver-banned-one-year-and-fined-10m-for-misconduct