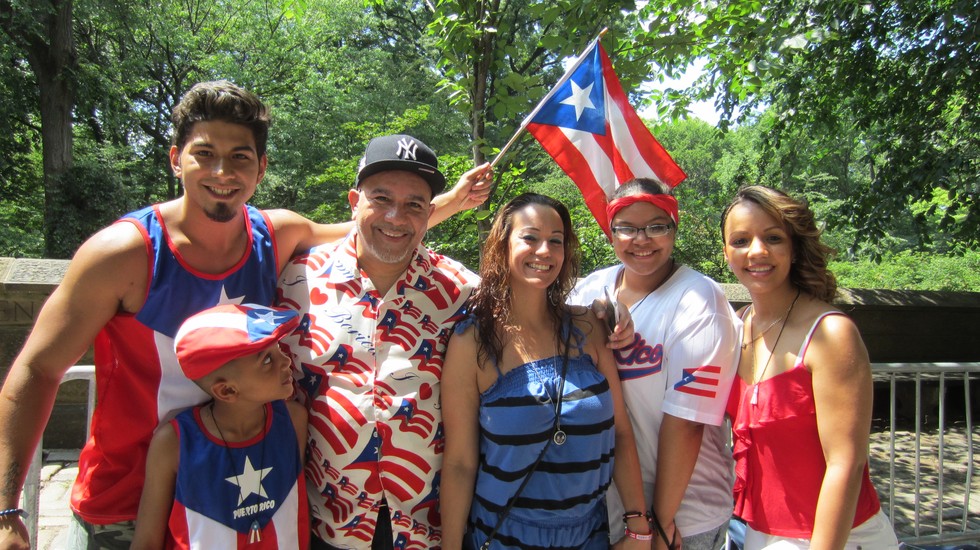 New York-based Puetro Ricans promise to assist island nations with disaster recovery. Due to the aftermath of the catastrophic floods and winds brought on by Hurricane Fiona. 
Governor Kathy Hochul revealed on Monday that It was the deadliest storm to slam the island since Hurricane Maria in 2017. 
Puerto Rico has been awarded roughly $13 billion in federal disaster funds to rehabilitate its electrical and educational infrastructure. 
Three years after Hurricane Maria's destruction and six weeks before the presidential election, 
The Federal Emergency Management Agency will distribute two special funds. These funds in the reconstruction of Puerto Rico's educational facilities and electrical grid system, the White House said on Friday. [1]
Assistance for the island nation with disaster recovery
Many people were waiting for news from their loved ones and organizing to assist on Sunday night in the wake of Hurricane Fiona's damage.
Power disruptions were brought on by the storm's powerful winds almost a day before impact. Before the storm had reached shore, people there faced many problems.
The island is dark, and many advancements achieved in the five years following Hurricane Maria have been lost.
Aftermaths of Disaster
The devastating storm washed away a bridge in a central mountain community not far from where her family is right now. The wind knocked the electric grid out as the swiftly rushing water produced hazardous circumstances.
In the coming days, flooding will be a worry. What will happen if a more powerful hurricane hits are one of the questions that many people in New York and Puerto Rico have.
The city encourages citizens to give to reputable charities. The Mayor's Fund to Advance New York City has developed a website that links potential donors to several reputable charities for individuals affected by Hurricane Fiona.
Historical Backdrop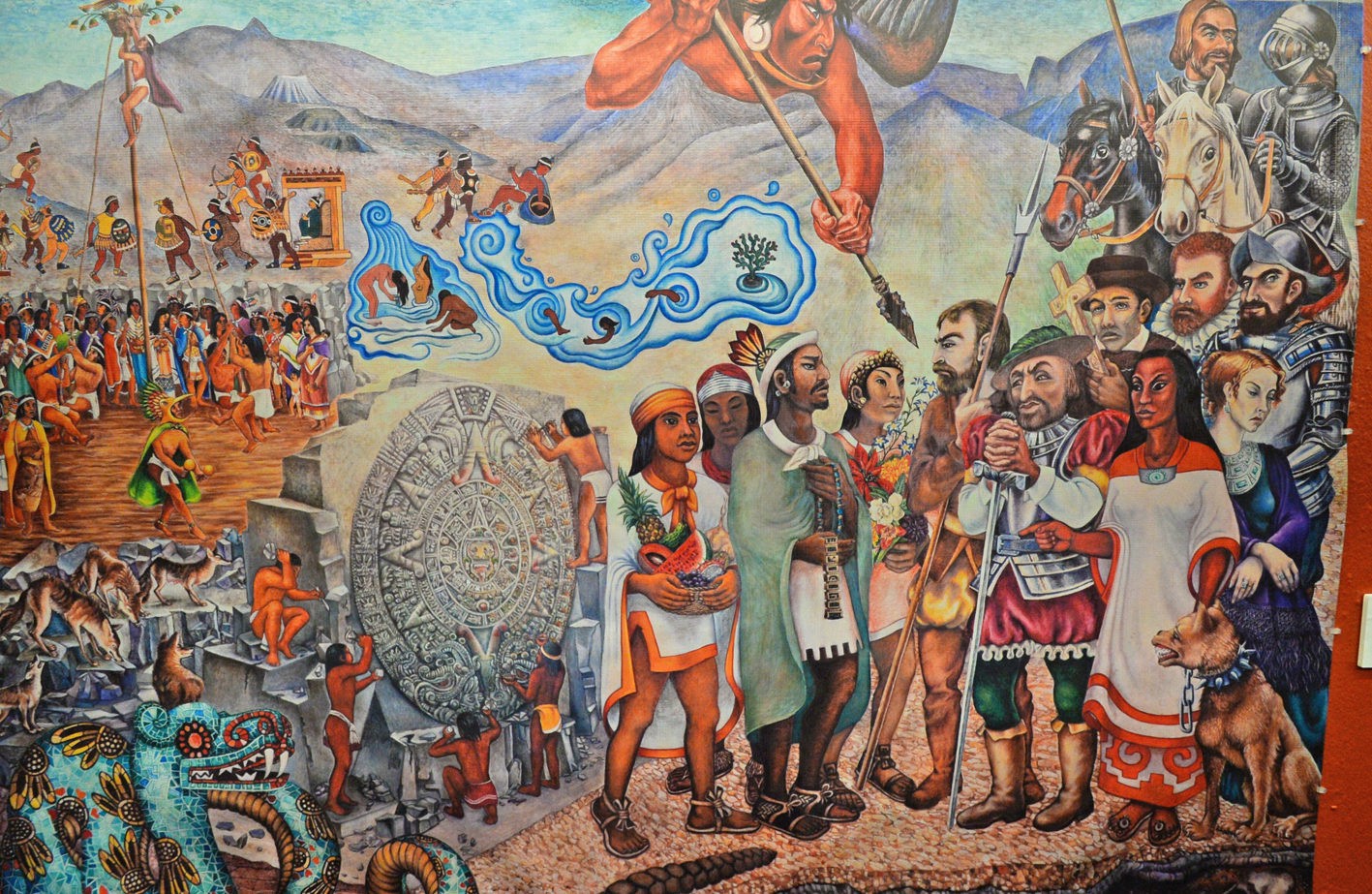 During the Spanish-American War, the United States attacked the island as part of a more extensive campaign to drive Spain out of the Caribbean and the Pacific. 
Puerto Rico and other Spanish colonies, like Guam and the Philippines, were given to the United States due to Spain's defeat in the war.
Puerto Rico is not economically independent. U.S. laws determine its trade policy, U.S. federal authorities control its enterprises, and the U.S. dollar serves as its medium of exchange.
Citizens pay most federal taxes; in the fiscal year 2021, their total contributions were over $4 billion. On the other hand, Puerto Ricans often do not pay federal income taxes and continue to benefit from the tax breaks that have historically encouraged foreign investment.
After turning its budget to an independent oversight board chosen by Washington as part of a plan to restructure its debts, Puerto Rico was in economic limbo for years.
Summary of Island nation with Disaster
On September 20, Hurricane Maria hit the U.S. Virgin Islands and Puerto Rico. Only about two weeks after Hurricane Irma significantly damaged the infrastructure (especially the healthcare sector) on September 6, 2017 (USVI).

The aftermath of these hurricanes included substantial economic loss, adverse health effects, and significant hardships for locals. 

Storm-related issues make these regions' already-existing financial and health concerns worse.

One of the territories' main financial concerns is how to respond to the cap on federal Medicaid financing. 

And the elimination of the additional cash made available by the Affordable Care Act (ACA).
From research and a roundtable discussion on Medicaid policy held at the Kaiser Family Foundation in Washington, DC, on November 30, This summary addresses the main problems and short- and long-term solutions for recovery in Puetro Ricans promise and the USVI. 
Systems for delivering healthcare, catastrophe recovery, and insurance were involved. During the roundtable, the primary subject of conversation was Medicaid's engagement in hurricane recovery efforts in Puerto Rico and the other U.S. Virgin Islands.
Healthcare infrastructure
The storm severely damaged Puetro Ricans promise hospitals and other medical facilities.
Most hospitals didn't have electricity and limited access to generators and the gasoline required to run them in the early aftermath of Hurricane Maria.
Four out of ten hospitals and numerous dialysis facilities still use generators to supplement average electricity more than two months after the storm.
However, some participants in the discussion pointed out that generators needed upkeep and diesel and were not for a long-term power replacement.
Dialysis facilities are a crucial component of the healthcare system in Puerto Rico because of the high prevalence of diabetes there.
FEMA Sends Hundreds More Workers to Puerto Rico to Help with Hurricane Fiona Recovery
To supplement the hundreds of FEMA workers already on the ground, FEMA sent out one national, four regional, and two urban search and rescue teams. The extra personnel will support the government of Puerto Rico's response initiatives. 
FEMA Administrator Deanne Criswell stated, "our collaboration with the Government of Puerto Rico has never been more vital. And we are dedicated to helping them respond to and recover from Hurricane Fiona."
" We will deploy hundreds of more staff members in the coming days to each impacted town to reinforce our already sizable reach. 
Biden signed an emergency declaration.
The Administrator's journey coincides with the island's fifth anniversary of Hurricane Maria's landfall. It comes after President Joseph R. Biden signed an emergency declaration on Sunday.
To save lives and property the proclamation gives FEMA the authority to coordinate all federal disaster relief activities.
On Monday, Administrator Criswell contacted Governor Pedro. Pierluisi to discuss the effects of Fiona and how FEMA may offer further assistance.
FEMA is boosting the amount of field operations resources, including employees, as one way it offers more help.
Puerto Rico's recovery and reconstruction initiative
In the aftermath of last fall's terrible storms, Governor Andrew M. Cuomo unveiled a multifaceted plan to assist Puerto Rico in becoming more robust and resilient.
New York will send out a multidisciplinary Tactical Assessment Team in April to aid in creating a short-term reconstruction roadmap for the island's underserved populations.
New York will put together teams of SUNY and CUNY students and skilled workers in the building trades. They finished the road map to work with regional charitable organizations in June.
Execution of Biden's Initiative 
This initiative intends to strengthen Puetro Ricans promise ability to recover and create a job training program for the local labor force.
A SUNY Maritime team will deploy in late May to establish connections with nonprofits and transfer supplies to prepare the ground for hundreds of student volunteers.
Officials from New York will collaborate with members of the New York State Building & Construction Trades Council throughout the early stage of this project.
A Tactical Assessment Team will be sent to the island in the middle of April, including members from the Building Trades Employers' Association of New York City.
The team will collaborate with the Puerto Rican government and charitable groups once they get on the island to create a plan for reconstructing a better and more resilient island.
Governor Hochul announces assistance for the island nation with disaster recovery.
As Hurricane Fiona continues to affect the Dominican Republic, Governor Hochul keeps in touch with President Luis Abinader to assist the nation's rescue efforts.
Governor Hochul emphasized that the storm is still ongoing because it is anticipated to move generally northwest through this evening before turning northeast later this week.
12 to 20 inches of rain, up to 30 inches in specific isolated locations, have fallen on Puerto Rico due to the hurricane.
These rainfall totals can potentially cause catastrophic floods with a high mortality rate.
Damage to Infrastructure of Island
Due to significant infrastructure system damage and ongoing effects of tropical storms on the island, more than a million Puerto Ricans are now without electricity.
Governor Hochul announced a collaboration to provide funding for solar production in Puerto Rico and the Virgin Islands in November 2021.
To assist the growth of the solar enterprises on the islands, the State contributed new curricula and regulatory and finance knowledge as part of the cooperation.
This endeavor further solidifies New York's longstanding commitment to aiding Puerto Rico in its recovery from Hurricanes Irma and Maria and New York State's commitment to guaranteeing a burgeoning clean energy labor pipeline and a fair, clean energy transition.
Donations for an island nation with disaster recovery
These initiatives aim to improve public awareness of the storm's devastation to maximize federal recovery money and devise a reconstruction strategy to increase the island's resilience in the future.
After an initial investment of about $5 million, the foundations, who have all been sponsoring projects in Puerto Rico in recent years, anticipate investing additional money in the long run.
For the people of Puerto Rico, this hurricane has been a humanitarian catastrophe, yet from their suffering will come a chance to rebuild their lives better than before.
Purpose of foundations for recovery
Foundations in Puerto Rico are happy about this relationship because it will help the island recover from Hurricane Maria and increase the nonprofit sector's capacity there.
The objective is to reconstruct the island to make it physically, economically, and socially robust in the long run, in addition to fixing the vital systems that Hurricane Maria destroyed.
National foundations can help build the capacity of essential nonprofit groups in Puerto Rico, as prior recovery efforts in the Gulf Coast, Northeast, and other regions have shown.
Enhancing fairness, inclusivity, and resilience as defining characteristics of the island's recovery and regeneration involves developing coordinated agenda-setting, policy discussion, and grantmaking initiatives.
Long-term investments in the island's social justice and nonprofit infrastructure will require ongoing local philanthropic ties to accelerate investments in local leaders, organizations, and networks.
The Biden Administration Support to the island nation with disaster recovery
In the aftermath of storm Fiona, Vice President Biden is still committed to helping in response and recovery activities. The President has stated clearly that the federal government fully supports the government of Puerto Rico and everyone who suffered from the Disaster.
He swiftly accepted the Governor of Puetro Ricans promise request for a Major Disaster Declaration for Individual and Public Assistance after approving an Emergency Declaration before landfall.
He regularly communicates with Governor Pierluisi of Puetro Ricans promise and requested that FEMA Administrator Deanne Criswell visit the island as soon as the hurricane impact.
The Administration has moved quickly to support Hurricane Fiona's response and recovery operations following the President's directive for a robust and well-coordinated Federal response.
Puerto Ricans' access to resources during Hurricane Fiona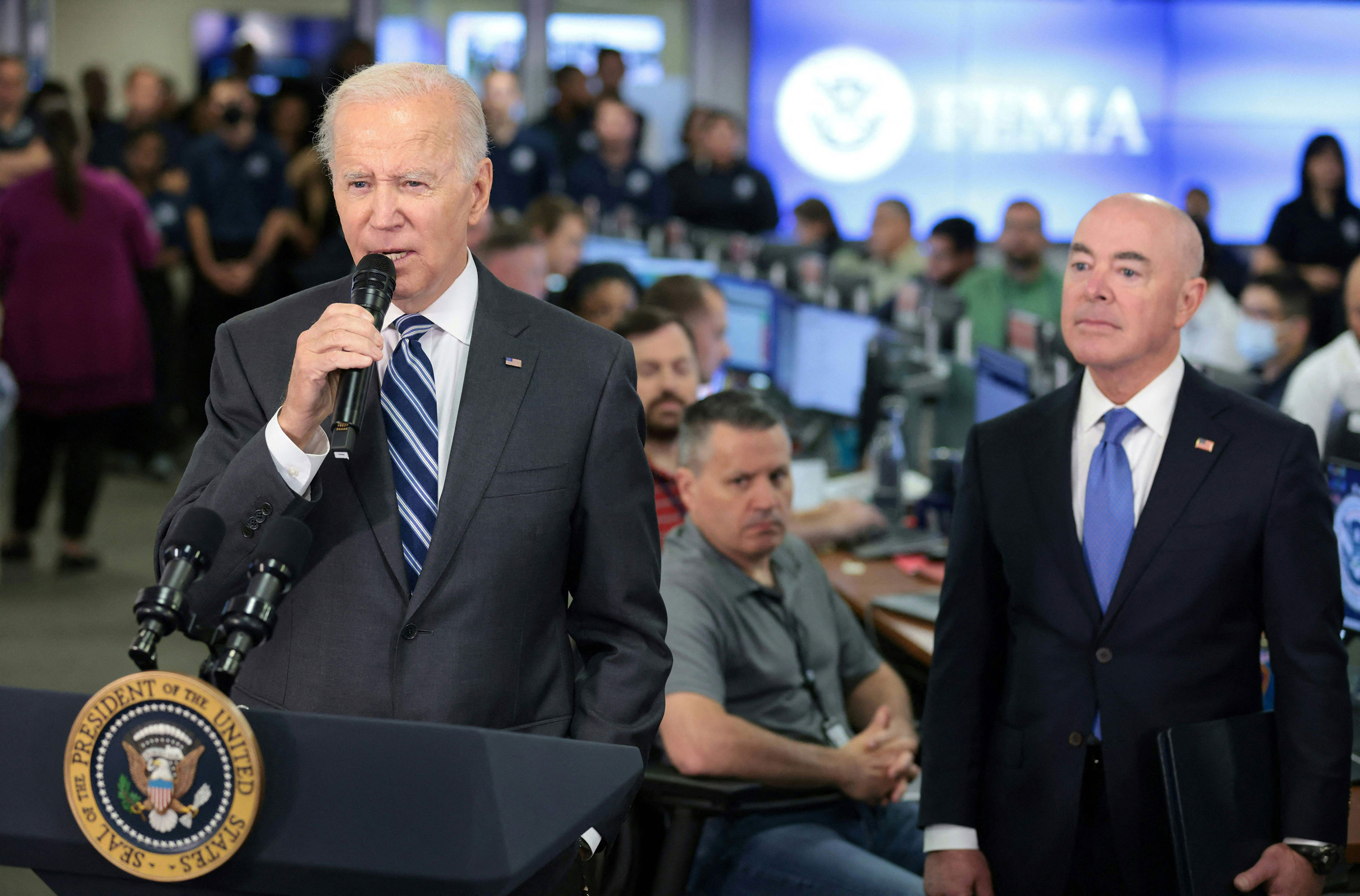 The Puerto Rico's government established a website so citizens could obtain details on the situation and other services after Hurricane Fiona caused millions of people to lose power.
The portal has all the details for shelters, food distribution, public employee status, and class schedules.
Fiona's center has moved well to northwest Puerto Rico, and storm warnings have ended. But the storm's circulation is still dragging rain bands across the island. 
Those bands are expected to last through Tuesday. Some areas might yet increase current totals by a few inches.
Conclusion
The latest disasters made Puerto Rico's pre-existing economic and health problems more apparent. Differential treatment across several federal programs has worsened financial and health issues.
One of the leading causes of the budgetary crisis and a failing healthcare system is the Medicaid cap on funding and the low federal match rate.
The hurricanes caused significant economic loss, adverse health effects, and several fatalities, in addition to extensive damage to the infrastructure, which included the health care infrastructure.
Numerous possibilities exist to meet the immediate and long-term requirements of Puerto Ricans, according to research and comments from a roundtable discussion.
FAQs
Q.1: What is the FEMA region2?
FEMA Region 2 is in New York, N.Y for oversees federal emergency management for eight Tribal Nations
Q.2: Are there natural disasters in New York?
Severe storms, floods, winter storms, tropical storms, wildfires, and blackouts are some of the most typical natural catastrophes in New York.
Q.3: In a flood zone, what does AE stand for?
AE zones are places with a 1-percent yearly danger of flooding, 2-percent wave runup, and an elevation of fewer than 3.0 feet above sea level. With allocated BFEs, these territories are separated into elevation zones.
---
References
[Puerto Ricans in New York vow..(n.d).] (September 18, 2022) From CBS link: https://www.cbsnews.com/newyork/news/puerto-ricans-in-new-york-vow-to-help-island-nation-with-hurricane-recovery/
[FEMA Surges Hundreds of.. (n.d.) ] (September 20, 2022) From FEMA Link: https://www.fema.gov/press-release/20220920/fema-surges-hundreds-additional-personnel-puerto-rico-hurricane-fiona