News
Sandra Lee wants to Reclaim the Home She Shared with Andrew Cuomo.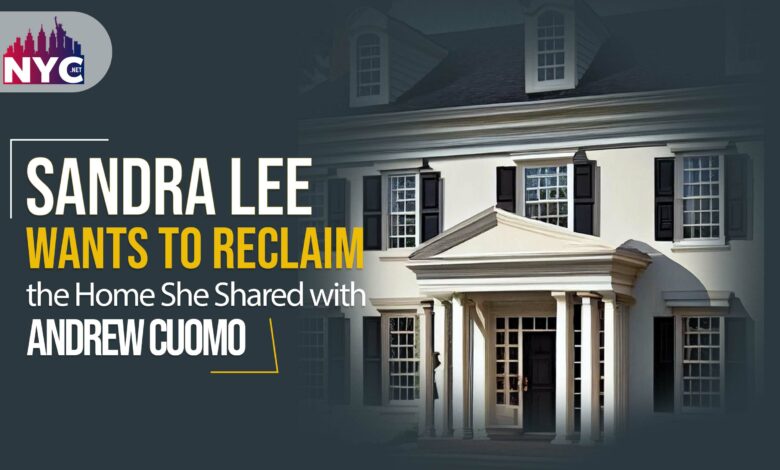 Sandra Lee
Sandra Lee, known for her culinary expertise and long-standing relationship with former New York Governor Andrew Cuomo, faces the dilemma of intertwining memories of a past relationship with her heart and home. After they split in 2019, Lee has focused on herself and her career. However, as she enters a new chapter, Lee wants to reclaim the home she once shared with Cuomo. 
In this blog post, we'll look closer at Sandra Lee's urge to reclaim the house and explore more about it. 
Hence, stick with us as we dive into the chapter. 
Sandra Lee's Westchester Home
 Sandra Lee shared her life with Andrew Cuomo for over a decade and created countless memories within their New Castle estate in Westchester County. After they parted ways two years ago, Lee moved out of the house to start anew.

But now, Lee wants to reclaim this space as her own once again. While some may question her motives or see this as an attempt to reopen old wounds, others understand how important reclaiming this home might be for her sense of closure.

Whether or not you agree with Lee's decision to reclaim the home she once shared with Cuomo doesn't change the fact that our homes hold significant meaning in our lives. But ultimately, only time will tell if this is indeed what will happen. Until then, all we can do is wait and watch from afar.
Sandra Lee wants to Reclaim the house.
There is no denying that Sandra Lee wants to return to New York. More so, she wants her old house back. Yes, the one she shared with her ex-boyfriend Andrew Cuomo. 
For starters, Lee recently visited the property with her broker Greg Schriefer to look at her beloved home. 
After their split, she was already skimming the area for house hunting with her broker Greg, who helped her sell this house in 2020. 
Moreover, it has come to the knowledge that Sanda Lee looked at about 12 houses before deciding to visit her beloved old space. Lee often inquires about purchasing homes when she is interested in a property, without a doubt.
Sandra Lee Reacts to the House
While visiting her old place, Sandra Lee was filled with excitement. However, they were informed that the house, also known as a lily pond, resembled more like Grey Gardens, leaving her devastated.
Overwhelmed by sorrow, she left the property while sobbing.
According to a source to page six, the house was an absolute mess. The landscaping was in ruins. In fact, The Christmas tree was still up.
Greg recounts that Sandra Lee appeared visibly shaken after leaving the grounds. He informs us that her eyes were filled with tears, indicating her distress and upset state.. She put her heart and soul into that property but lost its beauty.
We can imagine the ache she must have felt. 
The source said she was overwhelmed by how unkempt and how fast [Lily Pond] had declined in just three years… overgrown with weeds, trees are in shambles."
Schriefer told us, 'If they're interested in selling, she would like to get it back at some point.'"
 "She loves fixing up houses."
They Deny the need for renovation.
Seeing her loving house in a mess wasn't enough; ironically, a broker told the post that it needed a lot of interior renovation when they sold it in 2019. 
However, Schrifer denies it altogether. He claims the broker to be wrong, saying the house was in very good shape when they sold it. Moreover, he further adds that It was pristine and furnished beautifully. He ends the statement by saying that the house was her baby. 
After selling her home in 2020, the "Semi-Homemade" food mogul moved west to care for her ailing uncle.
However, unfortunately, he recently passed away. Hence, Lee is looking forward to returning to the East since she might be working on several new projects. 
Conclusion
As Sandra Lee moves on to reclaim the home she once shared with Andrew Cuomo, we can only hope that her journey toward healing and rebuilding will be successful. While it may not be an easy road ahead for her, with determination and hard work, anything is possible.
We wish her all the best in this new chapter of her life.