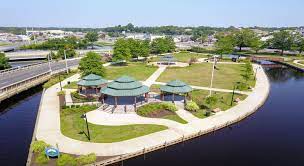 Following the wide-outspread of the coronavirus, a huge number of students also have got infected by the virus. This is certainly letting Toms River in trouble. In an interview with a corona contracted student, sophomore Navaeh Darby, by the news reporter, it is realized that the lethargic policy of administration became the sole cause of the uncontrolled outbreak of the virus. That student also told 'On the first day of reopening of the schools, none of the students was a wearing mask'. Almost nine hundred students contracted the virus.
These all cases were reported in the schools and classrooms activities said by the Health Commissioner of New Jersey, Judith Persichilli. The non-implementation of mask policy at Toms River was linked to the exception of excessive heat at the place.
One of the locals told that teachers were implementing the mask policy only in the cold classrooms but if someone didn't wear the mask that was freed from the punishment and fine. Some of the administrative staff were refusing to accept the situation. And some even didn't bother to comment, when we're asked to explain their negligence. It was even more pathetic when the news reporter came to know that some of the teachers were not still vaccinated. At that moment the health commissioner strongly emphasized the need for vaccination. But it would not be possible to save human lives without implementing all precautionary measures. No doubt, the mask is one of the best ways to stop the spread of the virus.