Education
When federal stimulus funding run out in 2025, the NYC Education Department will face a "fiscal cliff," according to the state controller.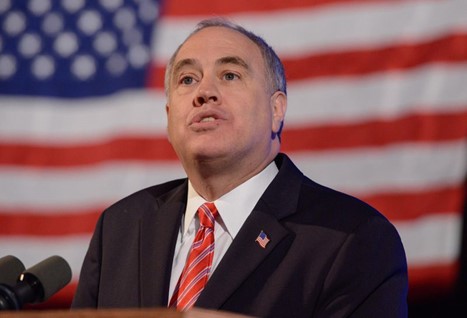 In a study released Thursday, state controller Thomas DiNapoli claimed that New York City's department of education is on the verge of a "fiscal cliff" when millions in federal assistance funding expire in 2025.
The city's administration is scheduled to get $8 billion in federal funding within the next four years, with much of it going toward continuing projects like free schooling for 3-year-olds and the hiring of numerous new social services. The issue, according to the comptroller's administration, is that the federal funding ends in 2025, but the programs it funds do not, compelling authorities to either find another way to cover $1 billion annually by 2025 or make difficult cuts.
"It's not something you supply and then take back," stated Rahul Jain, New York City's assistant state controller. "It's going to be there and contribute to the capital's expenditure base…you're going to make tough determinations."
The most significant ongoing expenditure is the growth of Mayor de Blasio's program, which authorities estimate will serve 60,000 children and cost more than $750 million per year until fully operational in fall 2023. In the financial year 2024, the city considered funding the entire $753 million by one federal money, then allocating the cost equally among city and federal dollars in the funding year 2025. That implies officials would have to cover the entire $753 million by the fiscal year 2026, which will be a difficult feat given the city's projected $4 billion deficit by then, according to Jain.
Millions of dollars per year will be invested in extra social services. Overall, federal monies will fund 3,800 new staff positions by 2025, according to the report, "stances that the State will have to slightly reduce if it would be unable to identify other recurrent funding streams for the programs."
"We are hopeful that revenues will recover quickly strongly over time," said Laura Feyer, a spokesperson for Mayor de Blasio. We keep a close eye on DOE's budgeting and will resolve any issues that arise during the federal budget."