You can find everything in New York City, including some of history's most well-known recurring events. The list below will assist you in discovering what is occurring during your visit, as well as specifics on what each big event is about, whether you are making travel plans for next week or next year. New York Events in each month are given in roughly chronological sequence. However, the exact dates of specific events change from year to year.
What New York Events Happen in November?
Thanksgiving is in November, so the holiday mood is in the air! If shopping is one of your travel objectives, take advantage of discounts at New York stores and make the most of your vacation with these promotions. For more information on the current promotions, see the Shopping and Discounts pages, and don't forget to download the visitor savings pass. 
The Rockettes, a spectacle that has been running since 1933, are returning at Radio City in November. The Lion King and Aladdin are some other shows to think about. Check out the Broadway performance schedule. This article provides a comprehensive list of the events to enjoy in New York in November 2022, including free, family-friendly, and after-hours activities and events.
Manhattan Marathon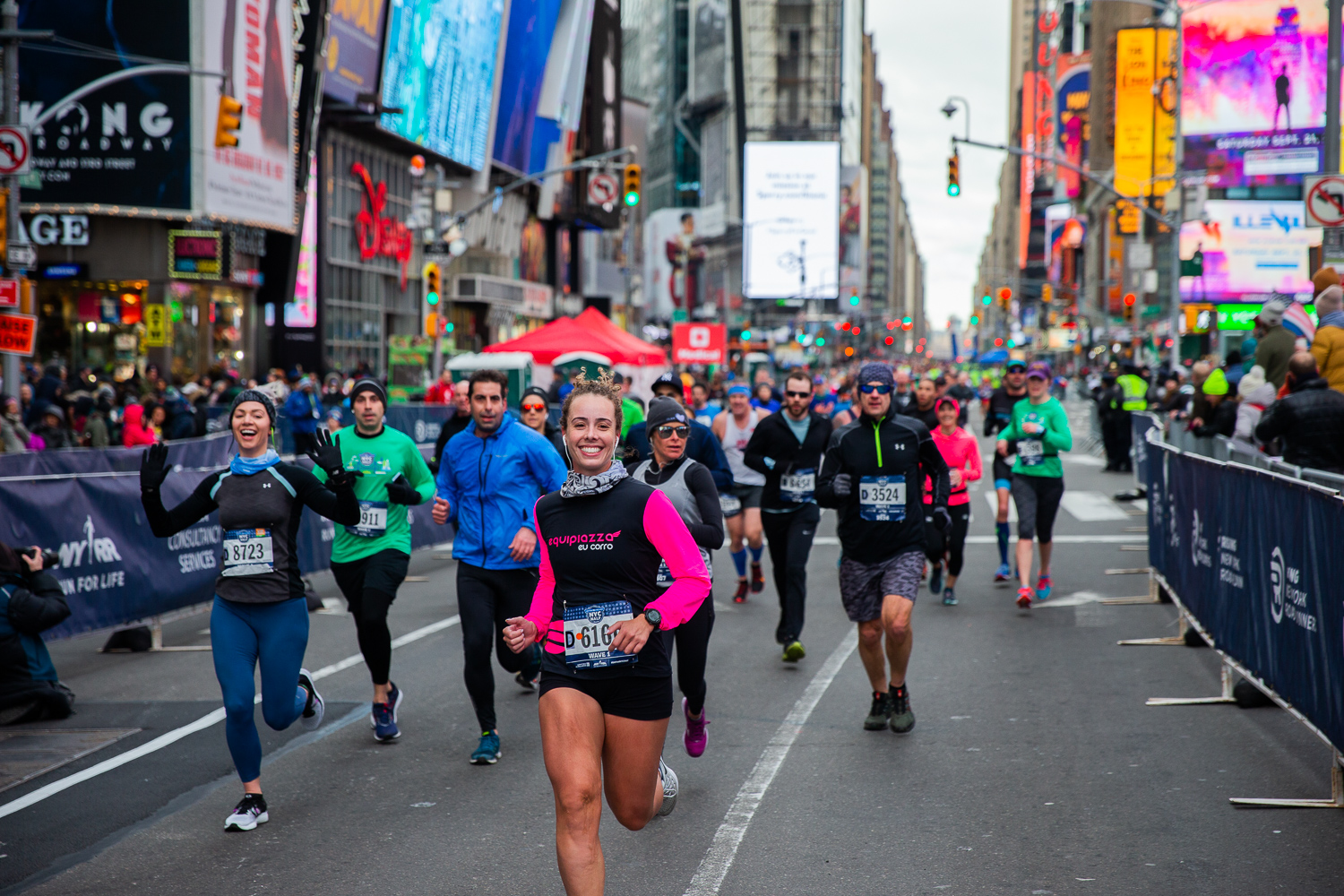 Nothing compares to a New York City marathon day. Along the 26.2-mile course that travels through the five boroughs, there are many places to cheer on runners. Join the festivities in Brooklyn, where the Brooklyn Academy of Music's students and faculty will perform for the crowds and runners, or experience the thrill in Manhattan, where various locations along the route will put you close to delicious fares like Dinosaur Bar-B-Que or explore-worthy sights like the Museum of Modern Art. 
Return of the Radio City Christmas Spectacular
In November, the well-known Christmas production makes its return to NYC. The famous Christmas Spectacular has over 140 incredible dancers. Every year, the audience is delighted by the sparkling costumes, distinctive stage designs, and abundance of holiday music.
Radio City Music Hall's primary concert and event venue is situated on Sixth Avenue and easily identifiable from a distance because of its eye-catching external lights. There are performances all year long here, including the well-known Radio City Christmas Spectacular with the Rockettes. It is the most famous Christmas show in New York.
Macy's Thanksgiving Day Parade
The annual Macy's Thanksgiving Day Parade, the most famous parade in the whole globe, attracts thousands of people to New York every November. You may expect to see floats, clowns, marching bands, cheerleaders, famous people, and, most importantly, the beginning of the holiday season.
The Daily parade of Macy's Thanksgiving will be held on November 24, 2022, since Thanksgiving always occurs on the fourth Thursday of the month. In NYC, it will be the 96th Thanksgiving Parade overall. In general, the beginning of the route, in Central Park between 60th and 68th St., is the most excellent area to have a decent view of the Thanksgiving parade.
Take in a stand-up comedy show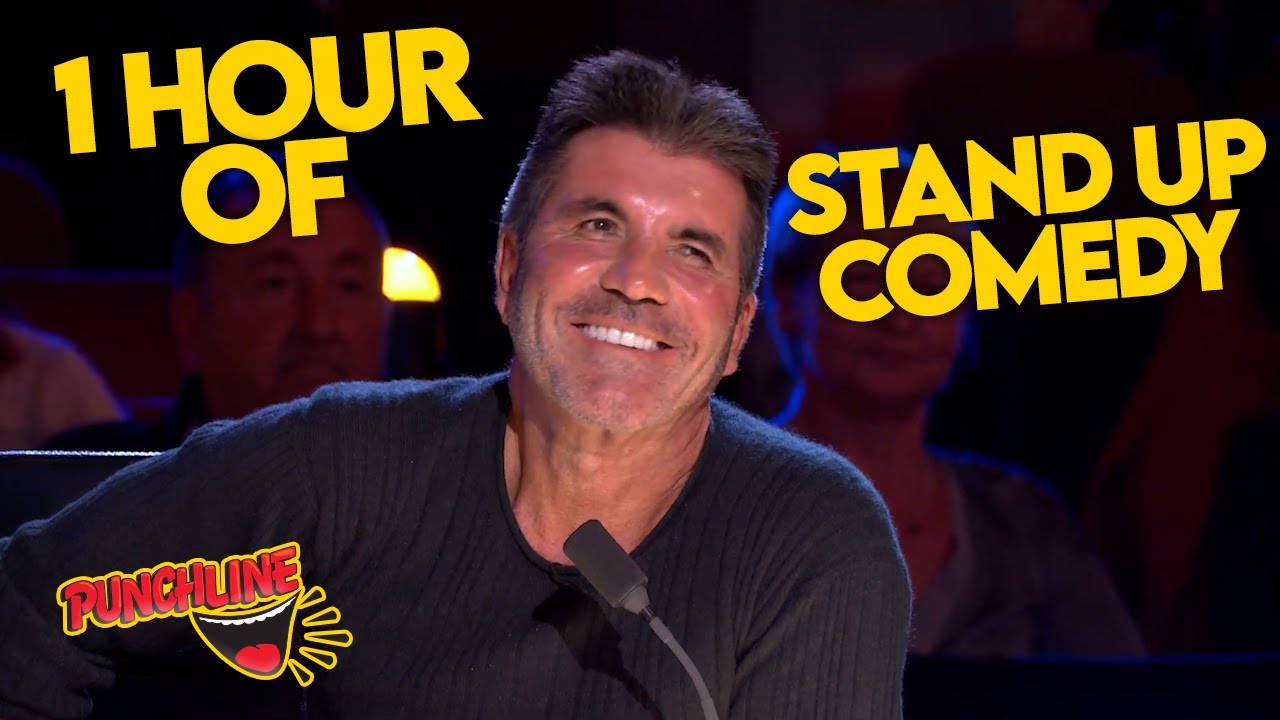 New York City attracts many well-known comedians throughout the year, and this November is no exception. This month will provide many fantastic chances to witness top-notch stand-up acts, but here are some of the greatest gigs you can catch:
18th and 19th of November | Jerry Seinfield

10th and 11th of November, Conan O'Brien

November 25 | We Outside Comedy Tour

12 November | Sarah Millican
Fair of Arts and Crafts in Herkimer County
Anyone who enjoys treasure hunting or wants to present a one-of-a-kind work of art to loved ones for the holidays must attend the 44th Herkimer County Fine Arts & Crafts Fair, one of the largest arts & crafts festivals in New York State. [1]
On the Herkimer College campus, browse more than 100 vendor booths to find handcrafted items like ceramics and baskets that may be used both as works of art and for daily living, as well as original paintings, gourmet foods, and jewelry. 
The community will also benefit from your presence since entrance fees support the college's tuition scholarship program—Herkimer; $5 admission. Young children under five are admitted for free.
Festival of Jewish films in New York
With two weeks of cinematic presentations, including shorts, documentaries, and feature-length tales, this film festival, a collaboration between the Museum and the Film Society of Lincoln Center, strives to chronicle, examine, and celebrate the Jewish experience. Previous NYJFFs have highlighted movies like Nowhere in Africa, Beaufort, and Empty Nest that received widespread critical acclaim.
Black Friday shopping sale
In addition to being the busiest shopping day of the year in the US, Black Friday is one of the top shopping days in New York City. Shopping in person is still quite popular despite the expansion of alternative shopping days during the Black Friday weekend, such as Small Business Saturday and Cyber Monday. Black Friday, which falls on November 25, 2022, is the first day of the American holiday shopping season.
Black Friday, which occurs the day following Thanksgiving, is when many businesses run their greatest sales and promotions of the year. Although Black Friday is not a recognized government holiday, many American firms give their employees the day off, increasing the number of individuals who may take advantage of the offers.
A visit to Botanical Garden
This program is for you if you enjoy building model trains and railroads. The magnificent New York Botanical Garden will host the Holiday Train event, which is worth your money. There will be 175 New York landmarks on display.
All art pieces are constructed on a 0.5-mile-long track alongside Midtown's skyscrapers. We have already enjoyed two unique exhibitions at the New York Botanical Garden. Consequently, we heartily endorse this particular show.
Broadway Shows
When visiting New York in November, the answer to whether you should see a Broadway performance is unequivocal YES. The biography of Alexander Hamilton, dubbed "the $10 founding father without a dad," is portrayed in a Broadway musical," he arrived in America as an orphan following the destruction of the little Caribbean island he called home by a storm.
He immigrated to the United States, overcame poverty, participated in the American War of Independence, and played a significant role in the country's first administration over 30 years (1773–1804) while contending with conflict and opposition. But that tells part of the tale. You may discover more about his personal life in the musical, including his friendships, love life, family, and the nation's first affair.
Preparing for Christmas
Santa's arrival in New York City brings the Macy's Thanksgiving Day Parade to a close. Christmas and New Year preparations are thought to have officially begun. November is the fantastic time of the year, with retailers decking up their storefronts, a Christmas tree lighting ceremony at Rockefeller Center, the opening of Central Park's ice rink, and the beginning of the holiday shopping season. You can feel in the air that the fantastic holidays are approaching.
Why is November a month of celebration?
Thanksgiving and Veterans Day are the two holidays in November that are most well-known, but there are also many more special awareness days and celebrations throughout the month. 
All Saints and Souls' Day are Two Christian festivals celebrated in early November. The Advent calendar, which counts down to Christmas, also starts toward the end of the month.
It's the ideal time to learn about your family history because November is Family Stories Month, and National Family Week is the third week. National Native American Heritage Month is observed every November. 
It's also a moment to honor and respect active military personnel. Veterans Day is observed on November 11, and November is designated as Veterans and Military Family Month.
Best place to stay in New York in November
It isn't easy to choose a place to stay in New York City, especially when doing so for the first time. You must consider your travel style and budget before making any trip arrangements because there are so many areas and boroughs that it may be difficult and frustrating to navigate them all.
Every neighborhood in New York City has a distinctive and own personality and style, ranging from opulent and hip to welcoming to families. Depending on your travel choices, type, and the people you're traveling with, you may decide to stay away from specific locations to enhance your vacation. A fantastic way for tourists on a tight budget to save money and locate more cheap hotels is to stay in a nearby New Jersey area.
Midtown Manhattan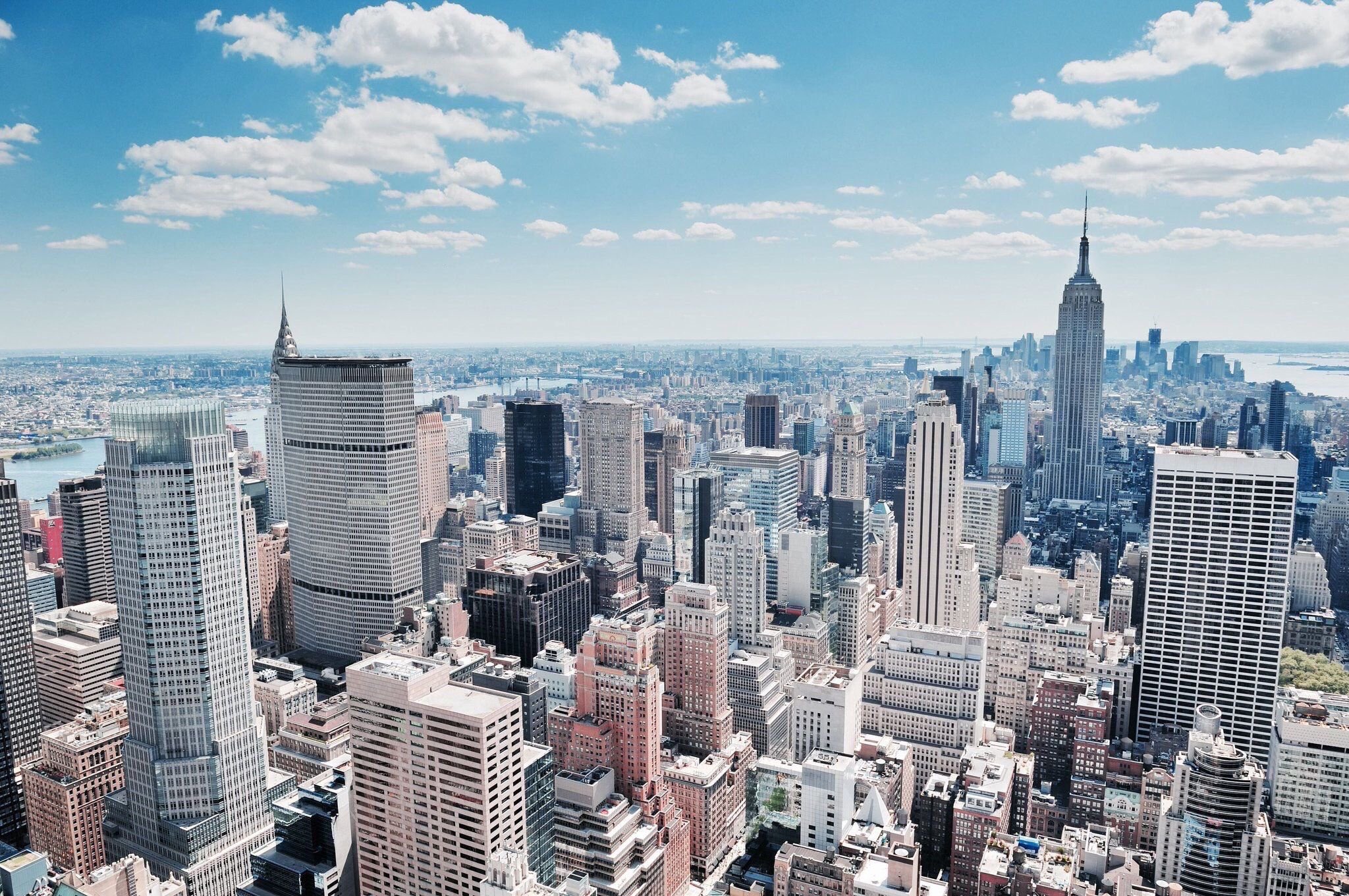 Due to the abundance of tourist destinations around, bear in mind that it is frequently packed and congested. Midtown is the hub for most major metro lines, making daytime commuting to various locations simple and practical. First-time visitors to New York City should stay in Midtown Manhattan, where there are accommodations for every price range. For the greatest views of the Manhattan skyline, head to a rooftop bar or restaurant!
Brooklyn or Williamsburg
Stay in Brooklyn or Williamsburg if you've done touristic things previously and are searching for a fresh experience. If considered a separate city, Brooklyn is enormous and offers a wide variety of things to do, see, eat, and drink. The boat system also provides an excellent, comfortable way to travel between Manhattan and Brooklyn. Brooklyn is more urban; we were startled to see so many buildings in the downtown area. It is more residential in Williamsburg.
Affordable Hotels near Times Square
The location is everything for this adorable, inexpensive motel. The pricing at Pod 51 would have you believe you were in Jersey even though it is in the middle of Midtown, 15 minutes from Times Square, and directly across from Greenacre Park with its enormous waterfall. The rooftop balcony with its vibrant sun loungers is the most excellent feature; it's great for soaking up the summer sun. It also features a cafe and a restaurant on the premises.
Upper West Side
The American Museum of Natural History, Lincoln Center, and other iconic New York City landmarks may all be found on the Upper West Side. The Dakota and the San Remo, which face Central Park, are two of the most stunning townhouses and apartments in the UWS. Young families will find it a wonderful place to stay and explore because there are several playgrounds, smaller parks, and family-friendly hotels.
Conclusion
The events in New York City honor various cultures and all seasons, whether National Puerto Rican Day to honor the ethnicity of enchanted Ireland or the Cherry Blossom Festival (Sakura Matsuri) to commemorate the beginning of spring.
While tennis fans may see a thrilling match at the US Open in August, fans of comic books and popular culture can have fun dressing up as superheroes and cartoon characters at New York Comic Con in early October.
With 63 million tourists visiting New York City each year, many people want to dine at the same famous restaurant and see the same popular attraction. Be ready for lengthy queues. 
At well-known sites and eateries, reservations might be challenging to come by. Therefore, booking reservations as soon as possible should be a top priority. A lot of frantic fumbling may be avoided by having your chairs fastened beforehand. Which New York City festivals are you hoping to attend?
FAQs
Q.1: What should I bring for a November trip to New York?
A decent assortment of thick clothes is quite helpful when visiting New York City in November. When setting out on your NYC adventure, pack warm clothes that allow flexibility. Whether you wear knit tops, cardigans, or rich blend sweatshirts.
Q.2: How much money is necessary to live and enjoy in New York City?
Based on what other travelers spend in New York City, the average daily cost is $238. You should budget that much for each day you are there. Past visitors have spent, on average, $39 on local transportation and $37 on food for one day. In addition, a couple's average hotel bill in New York City is $274.
Q.3: How much time should you spend in New York?
If this is your first trip to New York City, five days is the ideal length. Three days in New York City are possible, but it won't be enough, and you'll need to return.
References
[Top Things to Do this November in New York State] From IloveNY Link: https://www.iloveny.com/blog/post/top-things-to-do-this-november-in-new-york-state/