Education
Managing Your Expenses In NYC, A Guide To Help Students With Student Loans.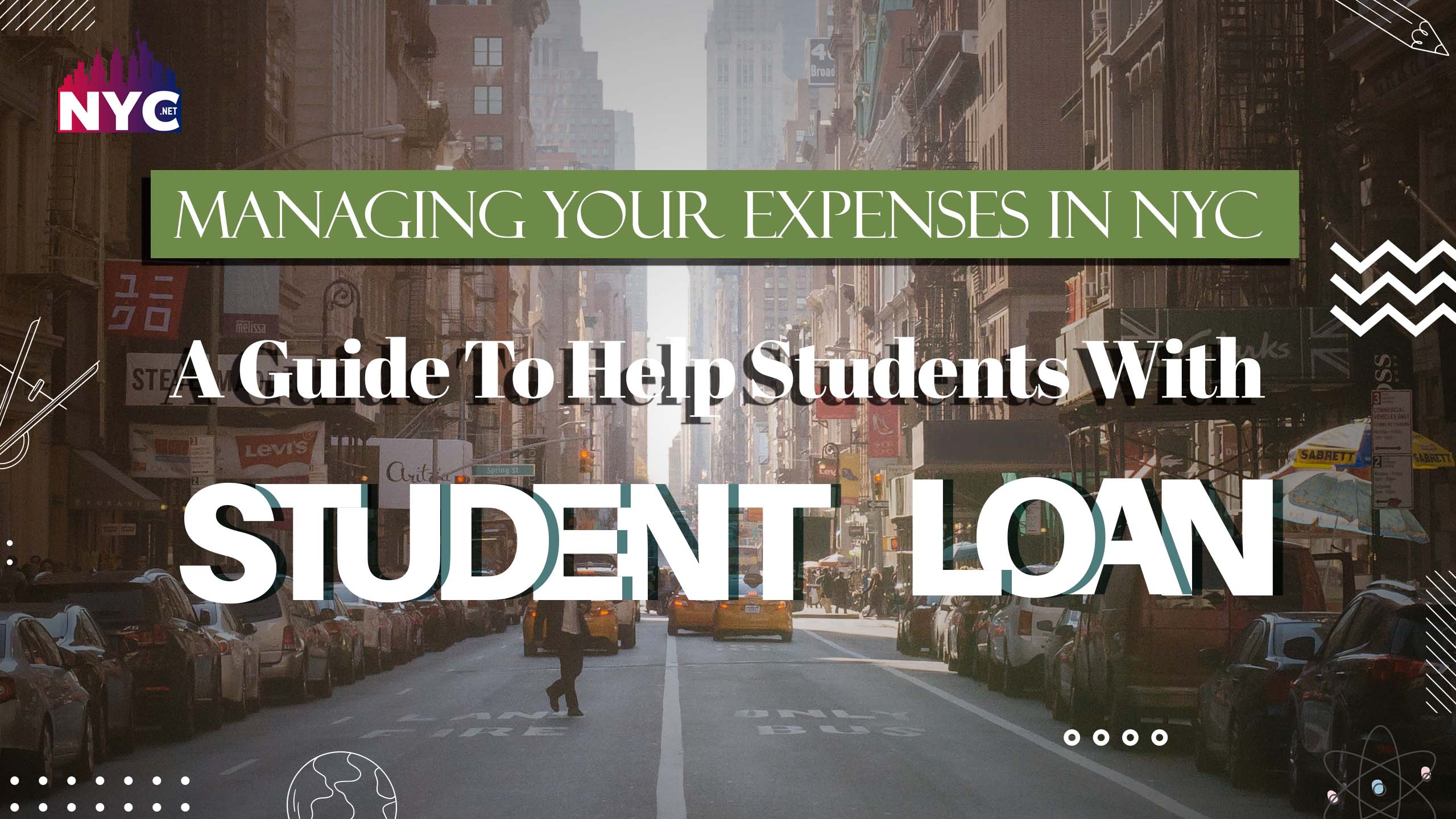 Guide To Help Students With Student Loans.
You are a student with student loans and a New York City. The price of living and tuition at New York City universities like NYU and Columbia University are unparalleled anywhere else. 
You're overspending on rent, and this manual is here to help you save money. Get yourself a cup of coffee (recyclable paper cups are the best!) or tea, and read on for suggestions on putting pen to paper and making some headway on your student loans in the Big Apple.
It can be difficult managing your expenses in NYC. If you're going to be a student at one of the universities in this city, this guide will help you out a lot when it comes to managing your finances wisely.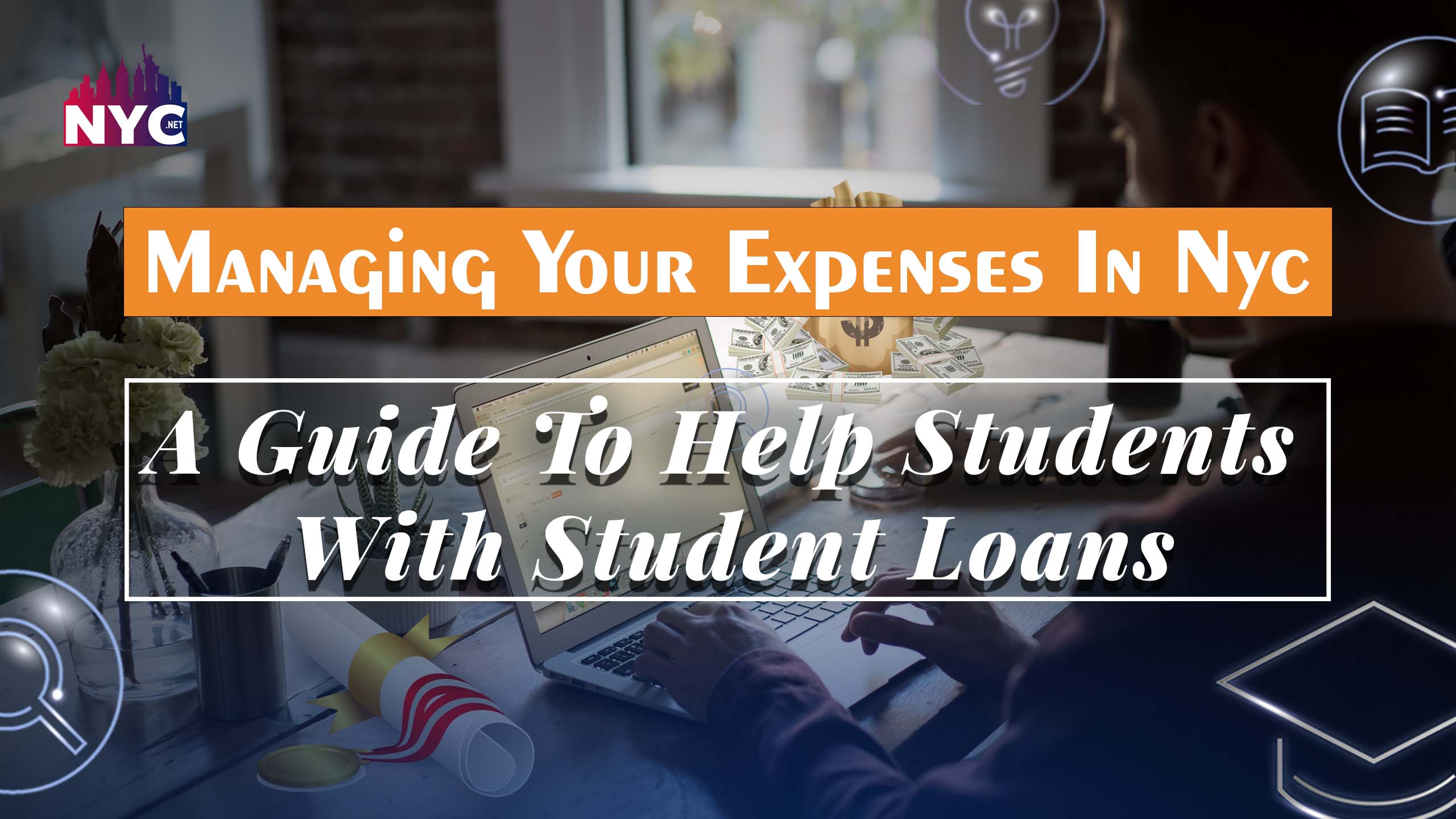 Think carefully about where you can live.
When you try managing your expenses in NYC, you should first look into your housing options thoroughly. New York City has a high cost of living, but there are ways to lower your expenses.
A portion of the expense of dormitory life can be covered by grants and scholarships offered by the university if you plan to live there. You should also look into applying for financial aid, such as grants and scholarships.
If you're considering moving off campus, finding other students or roommates to live with might be a good idea. If multiple students share a rental, it reduces the monthly outlay for each of them.
Be honest with yourself about your student loan situation.
While managing your expenses in NYC, you should check your student loan balance and determine how much you can afford each month after paying rent and utilities in NYC before moving. You should budget a reasonable monthly income towards paying off your student loans. You can either reduce your living expenses or find a roommate to help you with the rent.
Initiate recurring bill pay. Once you have determined how much you can afford to put towards your student loans monthly, start automatic payments through your bank's website to deduct the money account on the same date each month. By starting automatic pays, you can get rid of the hassle and expense of delayed fees and other problems associated with delayed payment.
Create and follow a monthly spending plan.
When managing your expenses in NYC, budgeting is the first step in responsible money management in the Big Apple. Finding the information you need to create a personalised budget online is easier than ever. Keeping track of your finances is simpler if you take the time to get organised first. 
Stick to your spending plan once you've set one. If you want to know exactly how much money you have in your wallet at any given moment, it's best to stick to cash transactions. As a result, you'll be less likely to give in to impulse buys or spend money you don't have because of boredom or anger.
Managing Your Expenses In NYC On Food For One Week
College students typically spend a large portion of their budgets on food. Eating at restaurants frequently can be a bad idea for managing your expenses in NYC, but I'm here to tell you that it's only sometimes the case. Setting a weekly dining budget can help you avoid spending all your money on food. After paying your rent, bills, and other essentials, determine how much money you have left over and use that amount to buy weekly food. You won't believe how much cash you'll save in the long run by doing this.
Save up some money and have some on hand.
It's my preferred method of spending money because it eliminates the temptation to waste money. If you're with friends and want to buy a round of drinks but need more cash on hand, you'll have an easier time declining the offer than if you reach for your debit or credit card.
Credit cards aren't inherently bad, but they can be useful for those who find themselves in over their heads financially. Use them however you see fit, provided you do so responsibly. 
However, if you feel like they are dominating your life and causing unnecessary stress, they may be no longer worthwhile. You should think about getting rid of them or limiting their access to your finances (e.g., only keeping one active credit card).
Start a second job.
There are many opportunities available to those who wish to supplement their income. One way to supplement your income is to find a part-time job or sell unwanted possessions on online marketplaces like eBay or Craigslist. 
You must be managing your expenses in NYC by using online marketplaces like Fiverr and Upwork to make money off of your talents if you possess them. Try sites like Pinecone Research and Odesk if you want to avoid taking on new responsibilities but could use extra cash.
Get around town using the bus or train.
This may seem like common sense, but it can help you save a lot of cash. As much as possible, avoid driving or using ridesharing services like Uber and Lyft in favour of public transportation if you can access it. You could prefer public transportation to driving.
Shop wisely
Do your homework and compare prices at multiple online retailers before purchasing. If you plan on purchasing multiple items from a single website, you should take advantage of the free shipping offers that some sites provide once you reach a certain purchase threshold. 
If the online store you want to buy from doesn't ship for free, you'll need to factor in the shipping costs and the price of the item to decide if it's worthwhile to buy from them.
Also, think about any potential tax breaks.
Investigate all inferences. Interest paid on federally funded student loans is tax deductible up to $2,500 per year ($65k per year if you make very little money). If your employer does not reimburse you for educational expenses, you may deduct up to $2,000. 
In addition to the mortgage interest your parents pay, they may deduct up to $2,500 in interest payments on their PLUS loans.
Always keep an eye on your savings and spending.
New York City is full of exciting diversions. Your days probably consist of attending classes, working, or making ends meet. However, those who have taken out student loans should be mindful of their budgets. 
Once you know how much you owe, you can begin tracking your monthly income to ensure you have enough left over after covering all of your other bills and living expenses to put towards your student loan payments. Figure out how much money you have each month after paying bills and other expenses (using a monthly budget calculator or creating your own).
To save money, download some apps.
There are numerous ways to save cash in the Big Apple. Students and young professionals can find various apps and websites that can help them save money. Below are a few examples of popular apps:
Curb:
With Curb, you can call a taxi and pay with a single touch. Preparing a fare estimate and comparing taxi companies' rates can be done from the comfort of your own home.
Yelp:
Yelp is one of the best apps because it allows to quickly and easily find great local establishments and compare prices. It's great to have Yelp to help me locate local eateries, pubs, and cafes.
Slice:
Slice integrates with your existing credit and debit card accounts to make keeping track of your monthly spending a breeze. Using the built-in budget feature, you can set monthly goals for food and clothing purchases.
Venmo:
Venmo is a convenient way to reimburse friends for expenses like rent or utility bills without carrying around a lot of cash.
Build a spending plan and stick to it.
Managing expenses in NYC is the first step in controlling your spending in this city. Putting together a budget will show you exactly where your monthly income from scholarships, loans, and other sources goes. 
If you track how much money you spend on various activities, like eating out and going to the movies, you can set priorities and avoid overspending.
Get some free entertainment.
Popular free shows in New York City include
Free museums. 
It's fun that you visit the Metropolitan Museum of Art. Also fantastic is the American Museum of Natural History.
Free concerts. 
Checking the Parks Department's website is often a good idea because it lists free concerts that can be seen in different parks throughout the year.
Free movies. 
BAMcinemaFest is a month-long celebration of independent films from around the world every spring at BAM.
Be strategic about the services you use. 
In the excitement of exploring all that New York City offers, it's easy to forget to shop around for the best price. Ensure you know which restaurants offer student discounts before making dinner plans with friends. Also, if you need to replenish your professional or academic wardrobe, watch for discounts and promo codes at retailers like H&M and Zara.
Conclusion
Managing expenses in NYC's high living costs is a common complaint among students. There are plenty of easy and effective money-saving strategies in this book. 
Following these guidelines, studying in New York City will be enjoyable and reasonably priced. Solely for your benefit of you. You may be taking your first "real" job in New York City.