Education
Being A Foreign Student In NYC: What Should You Expect?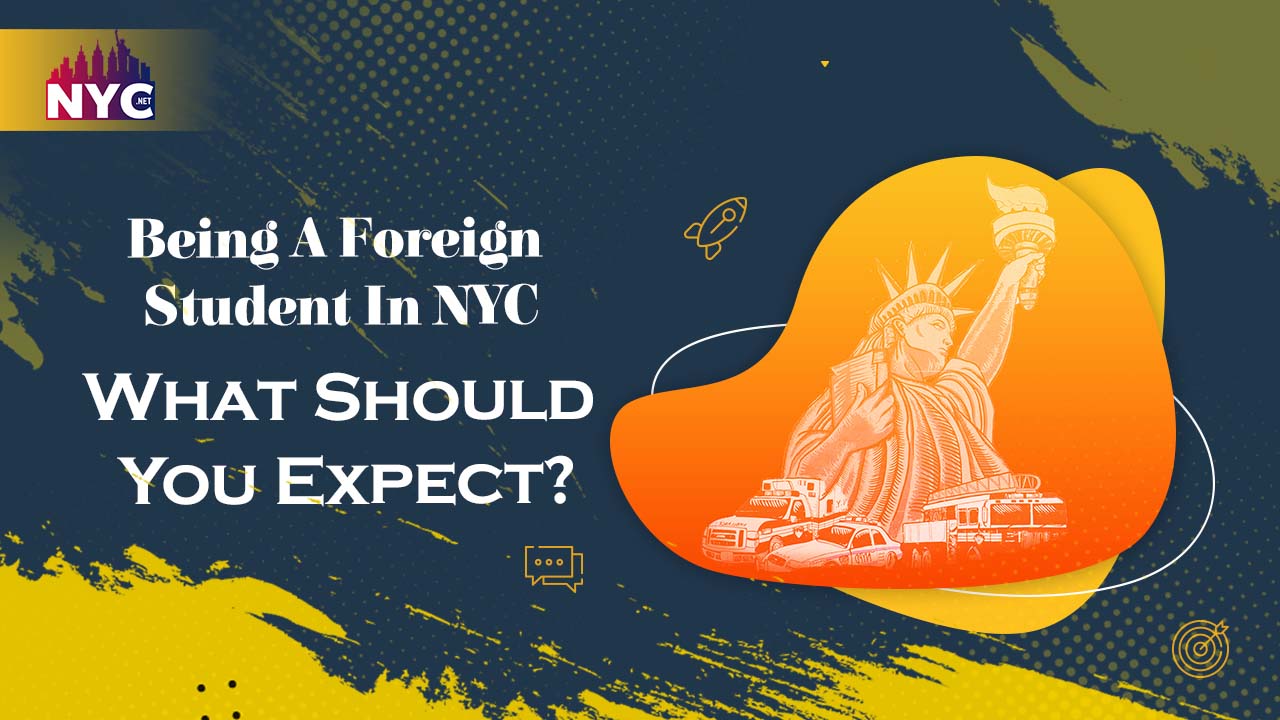 Being A Foreign Student In NYC
Undoubtedly, New York City is a great place to get the education and experience you need for a successful professional future. New York City has many educational options, perfect for anyone from out-of-town college foreign students in NYC to aspiring young professionals looking to bolster their resumes. 
Because each US state and city has its economy, quality of life, and standard of living, the cost varies widely from place to place. As an international student in the United States, your standard of living and the amount of money you have available are both influenced by the cost of the rent.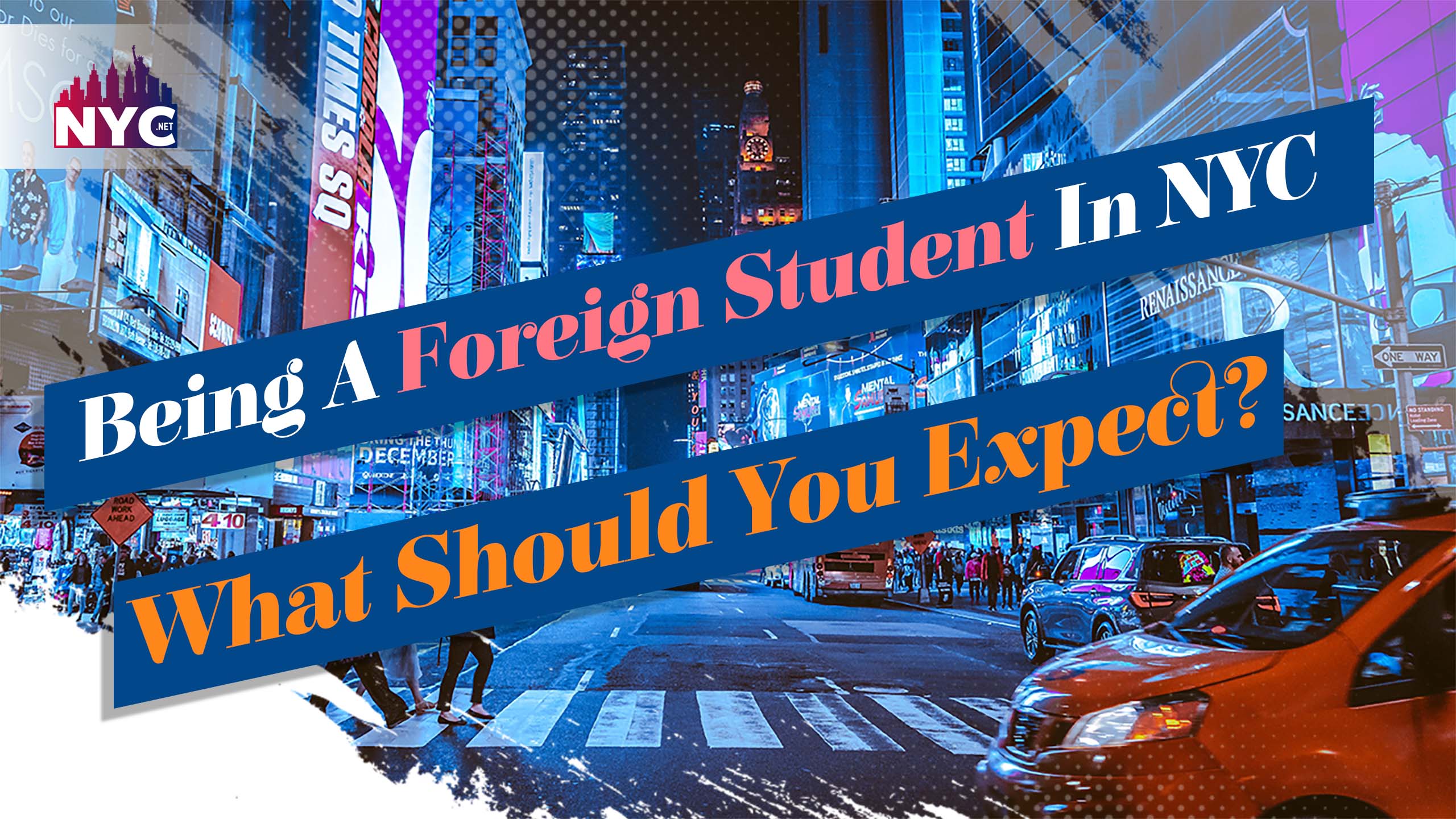 Foreign students in NYC can save money on housing by staying with local hosts through house-sharing networks like Airbnb and HomeAway. You can still have a great time in New York City without breaking the bank if you do your homework and come prepared.
You Will Feel Alone.
You don't fit in with their culture. It could come as a shock to you that they refuse to engage in conversation with you. They might come across as rude or uncaring. They aren't intentionally hostile but lack experience dealing with non-natives. Due to language barriers, they may also be reserved, anxious, and uneasy when interacting with non-native speakers. On the contrary, you shouldn't take it personally if people choose to ignore you. Meeting classmates outside of school and making local friends is the best way to get over this feeling (or visit them at home).
You'll Love And Hate Nyc's Cultural Diversity.
The people of New York City come from all walks of life. Foreigners stroll, ride, and socialise on the sidewalks. It's interesting to meet people from other cultures with different perspectives it is difficult to communicate with people who don't share your native tongue and cultural norms, but it can also be downright frustrating.
This City Will Always Be Foreign To You.
For as long as you live in New York City, you will be an alien. It's because of how easy it is to feel like an outsider in this city, thanks to the many people who moved here from all over the world. People from New York are known for their openness and friendliness, but they also tend to stick close to their closest companions. oreign students in NYC have a hard time integrating, even if they have lived next door for years. Get to know some New Yorkers on your own time, rather than waiting for them to come to you.
You May Find Or Lose Yourself.
It's possible that your morals are different from those of the general public. The question everyone wants to know is: how many kids do you want? Plus, if you say, "I don't know," they may interpret that as "no kids at all." Discomfort ensues when one party to a conversation interprets the other's words incorrectly (and vice versa).
Finding An Apartment In NYC Is Not Easy.
The New York City real estate market is highly competitive. The housing situation for international students in New York City is quite favourable. It's worth it to rearrange your finances to find a flat. Finding a flat to rent in New York City can be challenging. The real estate market in NYC is highly competitive. New York City has many housing options available to international students. Making financial sacrifices to find a suitable apartment is highly recommended. Toolkits for locating new digs:
Many Craigslist ads look fake and give false information, like asking for a deposit by Western Union. Call or email the landlord first to make sure they are who they say they are.

Apartment List provides both location and cost search options. Select a hotel based on whether or not it has a swimming pool, a laundry room, or other convenient features.

Zillow allows users to find apartments based on their desired location and budget. Moreover, a map of high-priced areas is included.
Find A Place To Live Immediately
Opportunity abounds in New York City. The cultural opportunities in New York City for international students are extensive. You should immediately start looking for a place to stay. Faster. 
Finding a suitable flat in New York City is a time-consuming process. If you need help but don't know English, just ask a local. You can do a lot of things with PayPal and Craigslist. Pass! Spend less on gas by avoiding rush hour. 
You can get one for $116/month (a discounted fare) or $121/month right here or at any underground station (a full fare). Instead of living in a dorm, consider renting a flat close to the university. Check that fitness centres and swimming areas have reliable Wi-Fi and other conveniences. 
Walking is the norm in the Big Apple. Travel by underground or bus instead of on foot (especially during rush hour). 
You Will Have To Befriend New People.
The people of New York City extend a warm welcome to the foreign students in NYC. Making new friends can be challenging when so many students live in the same residence hall. 
These suggestions can help international students in New York City meet people: Join in on the fun at a university or other educational institution. There are a lot of international students there. As a result, you'll be able to connect with various fascinating individuals who share your interests. Participate on a varsity sports team or club.
Meeting people with common interests can be difficult at a new school or university, but clubs can help. Communicate with your peers! Introduce yourself to anyone who piques your interest on campus. Unpredictability is a hallmark of this. It's possible the two of you could become inseparable friends or even study partners.
Food In NYC Is Not Cheap 
Food costs will be the first thing you observe. The cost of groceries is high in the Big Apple. Hot dogs and pizza slices are inexpensive, but they will cost more than they would at home. There is no need to leave a tip. Tipping is customarily expected in American restaurants, bars, and other service establishments (such as cab drivers). The standard American tip is 15%.
Always Keep Your ID On You
All out-of-town students in NYC should always be prepared. Maintain your identification! Please bring your passport and a valid visa. If you are not a U.S. citizen and want to study in the United States, you will need a passport and a student visa. Before your visa expires, you can apply to the U.S. government to extend it. Once your status has been extended, you must contact the UIC Office of International Services to schedule an appointment to pick up your new Form I-20 (the document that verifies your status on campus). 
You can get help from OIS. Bring evidence of tuition and living costs to New York City. Documentation of your financial resources, including bank statements or other evidence of sufficient funds, as well as documentation of any scholarships or financial aid you have received from UIC or any other institution, will be required (including loans).
You Must Keep Local Currency On You
The local currency must be used in New York City. For this, a US-dollar bank account is essential. Foreign students in NYC can open a U.S. dollar account in one of two ways: 
Intuitively, 1) You can open an account at a local bank. These financial institutions typically demand proof of permanent US residency, such as a green card, H1B, citizenship, or at least one year of continuous US residency. Some financial institutions accept American Express and provide free checking accounts with no minimum deposit. 
The second reason is that any individual can open an account at Bank of America provided they have a Social Security number. These can be found on just about every street corner. You should immediately obtain a debit card after opening a bank account.
You Will Have To Travel Wisely
Some of New York City's subway stations are deep underground and extremely busy. Carrying many bags on and off the train could be a lot of work. If you carry a lot of gear, it's best to take the bus or a taxi. Don't forget to bring your Metrocard; you'll have to pay a hefty fine. Arrange for a welcome at either JFK or LaGuardia airports. When travelling internationally, it is easy to misplace or forget essential items. Try to bring cash in case you have to replace your passport or credit card.
Be Ready For Cold Season
The winters in New York City are notoriously harsh. Wet and windy weather can be as shocking as cold weather. The key to success is meticulous planning. The weight of wet cotton is significant. 
To avoid this, wear nylon or polyester clothes that wick away sweat. As an extra layer of insulation, thermal trousers are great to wear under a wool sweater. Stop before you get too hot and bothered. 
New York's winters typically feature wet and cold conditions, including snow, ice, and rain. Before setting out, it's a good idea to double-check the forecast.
Conclusion
New York City is home to many educational opportunities and professional encounters. New York City is home to many academic institutions, making it an ideal destination for foreign students in NYC and young professionals. 
There is a wide range in the cost of living from one location to another due to differences in the economy, quality of life, and standard of living between states and cities. 
The cost of rent in the United States will directly affect your lifestyle and wallet while you're here on an exchange. Students can stay with local hosts through sites like Airbnb and HomeAway for less money. You can save money on lodgings in New York City if you plan and do some digging.