Uncategorized
NYC Invests $1 Billion In life Sciences: Everything you need to know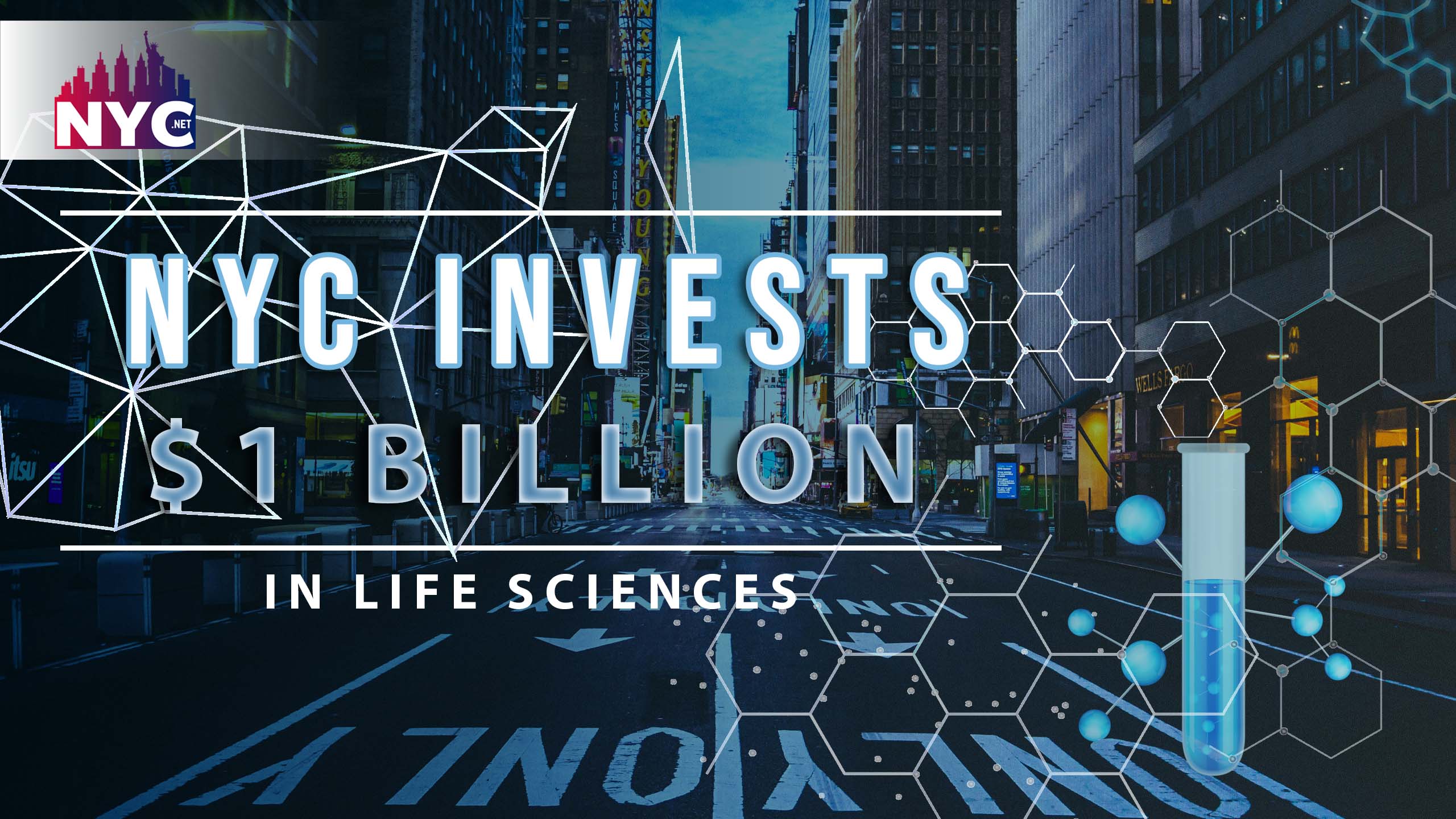 NYC Invests $1 Billion
Everyone knows about how NYC Invests $1 Billion in life sciences. It is the hot news of the day.  Everyone, everywhere, from News Headline to Journal papers, is talking about this great investment. 
New York City has always been a hub of development. Its resilience and commitment to exquisite progress are admirable. Undoubtedly, it has set massive examples and raised expectations for the world to meet. 
 Life sciences are one of the significant focuses of NYC and its government. They are super dedicated to flourishing in this field for the mere purpose of humanity and a better quality of life. Therefore, NYC invests $1 Billion in this field.
In this article, we will cover everything that you need to know about this impressive investment. Therefore, learn the investment plan, goals, benefits, expected outcomes, life sciences careers, and more with us. We hope to provide you with as much correct information as possible. 
Hence, without any delay, let's get into it right away:
Importance of Life Sciences:
Defining Life Sciences:
Life sciences is one of the most important branches of science concerned with studying a living organism. It tackles almost everything from growth, structure, evolution, functions, etc. Moreover, under this umbrella term comes many other branches, such as: 
Biology

Biochemistry

Genetics

Microbiology

Ecology

Neuroscience, and many more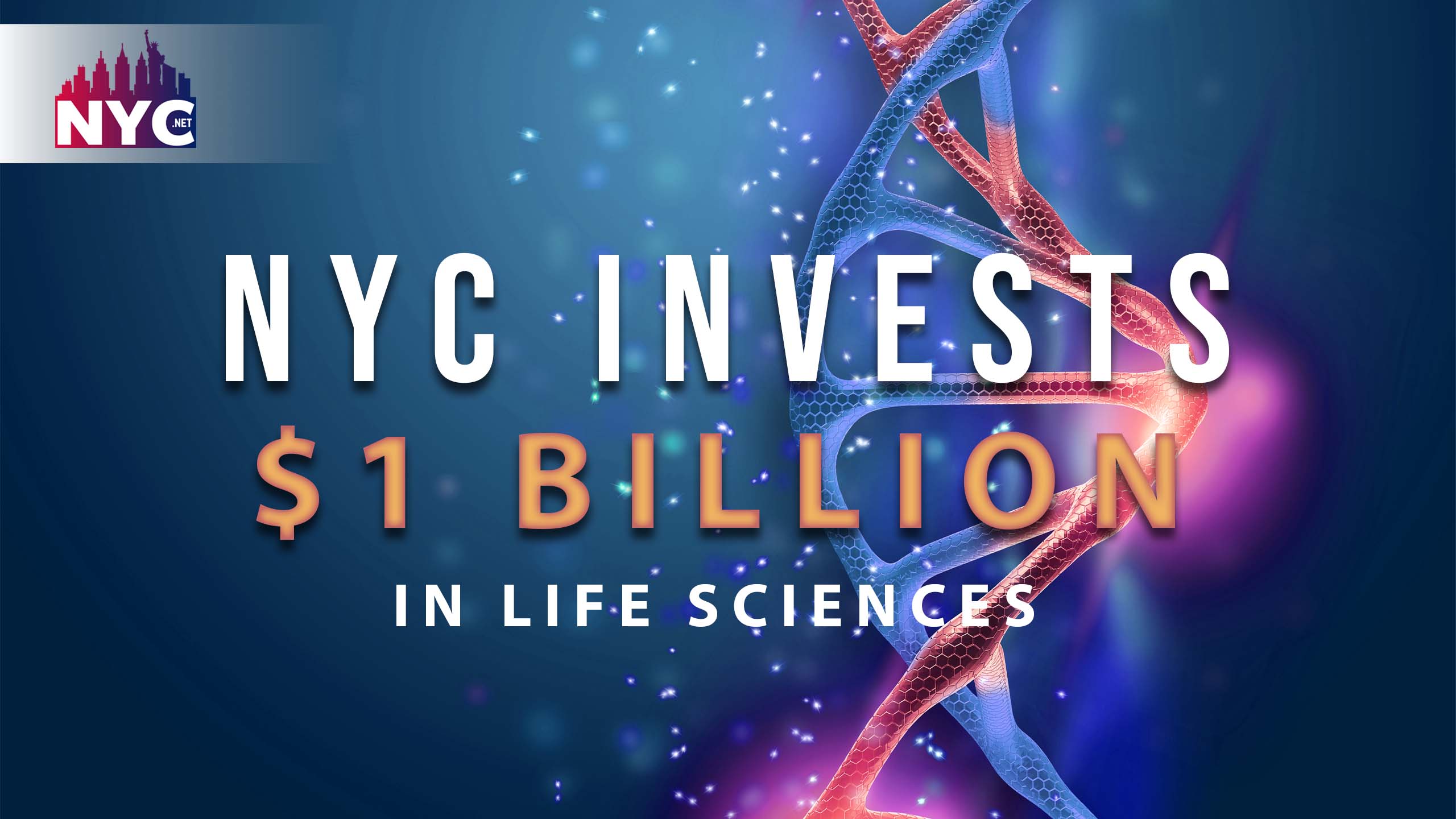 Purpose of Life Sciences:
The utmost purpose of these fields is to grasp a better understanding of a living organism. It helps us understand the mechanisms of life, disease-causing factors, and the ways to improve human health and well-being. 
Importance of Life Sciences:
Among many importance of life sciences, a few are as such:
Understanding the mechanisms of life: 
Life sciences offer information on biological things' behavior, development, and evolution. Furthermore, it helps understand how organisms interact with one another and their environment and react to environmental changes.
Human health improvement: 
Biological sciences have been instrumental in this process. Life sciences researchers have found antibiotics, vaccines, and other life-saving medications. Hence, these discoveries have significantly raised the standard of living for many people and saved millions of lives.
New treatments for illnesses:
However, advances in the life sciences have made new treatments possible. Researchers in the life sciences are constantly examining the disease-cause processes and creating novel therapies that specifically target them. Additionally, it has sparked the creation of numerous novel medications and treatments that have improved the course of many illnesses.
Agriculture advancement: 
Furthermore, life sciences aid in agriculture advancement. Researchers in the life sciences are developing new technologies and methods.  It is said to increase crop yields, improve soil health, and reduce the environmental impact of farming.
Insights on NYC Life Science Investment:
Furthermore, let's talk about the current hot topic: NYC invests $1 Billion in life sciences. 
The reputable Mayor de Blasio and the NYC Economic Development Corporation quite recently announced to double the existing City's $500 million investment. Therefore, now NYC invests $1 Billion in this field, hoping to generate around 40,000 jobs. 
He begins a new step by announcing a Request for Proposals (RFP). It is done to aid in the commercial research and development of new drugs, medical devices, diagnostics, materials, and research tools. Moreover, one or more innovation projects will receive $20 million in funding from the City, contributing up to $112 million to the city capital. Additionally, each recipient of an award is eligible for up to $20 million.
Investment Goal:
Moving forward, NYC invests $1 Billion in life science to promote innovation and growth in the respective field. It will also create jobs, increase research and development activities, and drive economic growth.
Therefore, New York hopes to bring all the welfare to the state.
The Investment Timeline:
Big projects are not short-lived. Therefore, this massive investment is known to spread out over 10 years period. The government expects to invest $1 million annually in the project. Hence, with $100 million committed to building a life sciences campus in Manhattan, the first stage of the expenditure has already started.
The Investment Partnership:
Furthermore, NYC invests $1 Billion in life science in collaboration with many organizations. This partnership includes prestigious organizations like:
New York City Economic Development Corporation and the LifeSci NYC initiative.
Hence, drawing various organizations' strengths, it aims to strengthen the life sciences department.
So, we are looking at a massive expected success of life science in NYC. 
The investment Impact:
Furthermore, this investment will significantly impact New York City's economy and industries. It is anticipated to fuel economic growth, add thousands of new employment, and increase R&D activity. 
Additionally, the investment will establish New York City as a top center for life sciences innovation.
Life Sciences in New York
New York is home to many institutes and organizations dedicated to life sciences. It is already progressing impressively in the field. It also has everything in-store from research universities, biotech companies, pharmaceutical companies, and research institutes.
Here are some of the most notable examples:
Memorial Sloan Kettering Cancer Center: This world-renowned cancer center is located in Manhattan and is one of the largest cancer centers in the world, with over 20,000 employees.

Rockefeller University: Secondly, Rockefeller University is a private research university dedicated to biomedical research, chemistry, and physics.

Weill Cornell Medicine: Thirdly, this medical school, located in Manhattan, is affiliated with Cornell University and is one of the top medical schools in the country.

Columbia University Irving Medical Center: Lastly, Columbia University's medical center is in Manhattan, a research and clinical care hub.
Benefits of Life Sciences Investment
Additionally, NYC invests $1 Billion in life science to benefit its people. It is already a global hub for life sciences with top-notch research institutes, centers, and a highly-skilled workforce. 
Here are some of the significant benefits that will also come out of this investment:
Access to Top Talent:
 New York has a massive talent pool of top-notch workers, including researchers, scientists, business professionals, etc. They all have years of experience in these fields. Therefore, investing in life science in New York gives you access to such top talented people for crazy success. 
Robust Research Rooms:
Moreover, New York has robust room for research. It is a hub of renowned academic and research institutes for groundbreaking research. Some of the famous institutes include; 
 Life Sciences Investment Columbia University, 

NYU Langone Health, 

Rockefeller University. 
Hence, They provide a robust ecosystem for research and development in life sciences. 
Collaborative community: 
NYC has a vibrant life sciences community, with networking events, conferences, and other opportunities for collaboration and knowledge-sharing.
Access to markets: 
NYC is a global finance, media, and other industries hub, providing life sciences companies with access to markets and investors worldwide.
Expected Outcomes of New York Investment:
Investments in life sciences in New York could lead to a variety of outcomes, both tangible and intangible. Some of the expected results include the following:
Economic Growth:
Investments in the life sciences may spur the development of the biotech and pharmaceutical industries. It will further boost employment and the economy. Moreover, increased exports and international investment may result from developing novel pharmaceuticals and medical technologies.
Scientific advancements: 
Increased investment in life sciences could lead to new scientific discoveries and advancements in medicine and healthcare. This could include the development of new treatments, therapies, and cures for diseases, as well as improvements in diagnostic tools and medical devices.
Enhanced public health: 
Lower mortality rates and a decline in disease incidence could result from the developing of new pharmaceuticals and medical technologies. Doing this may enhance patients' and their family's quality of life.
Collaboration and Innovation:
Investing in the biological sciences could encourage collaboration and innovation among scientists, academics, and industry professionals, opening up new business options and chances for research and development.
Careers in Life Sciences:
Since NYC invests $1 Billion in life sciences, great opportunities must exist. 
This investment opens massive career opportunities for people worldwide. Here are some simple examples:
Biochemist: Biochemists research the chemical reactions that take place inside living things. They might be involved in studying and creating new medications, food additives, or other goods.
Biomedical Engineer: Biomedical engineers develop medical tools and apparatus that enhance people's health. Commercial businesses, hospitals, or research facilities may employ them.
Epidemiologists: This is a great career opportunity in life sciences since it is required everywhere. They work with government agencies, research institutes, hospitals, etc., to study population disease patterns and causes.
Biologist: Biologists study living organisms and their interactions with the environment. They may also work in ecology, genetics, microbiology, or biochemistry.
Medical Scientist: Moreover, researchers in medicine work to advance public health. Pharmaceutical firms, academic research centres, or governmental organizations could employ them.
Pharmacologist: Pharmacologists research how medications affect living things. They might also engage in clinical research or drug development.
Conclusion:
Life sciences is a required field for human growth and welfare. Therefore, NYC invests $1 Billion in it. This enormous investment in the life sciences can change the industry and spur economic growth. Furthermore, this investment encourages positioning New York City as a premier centre for life sciences innovation. It will also generate thousands of new jobs and boost research and development operations.