Education
Maximising Your Scholarship Opportunities as an NYC Student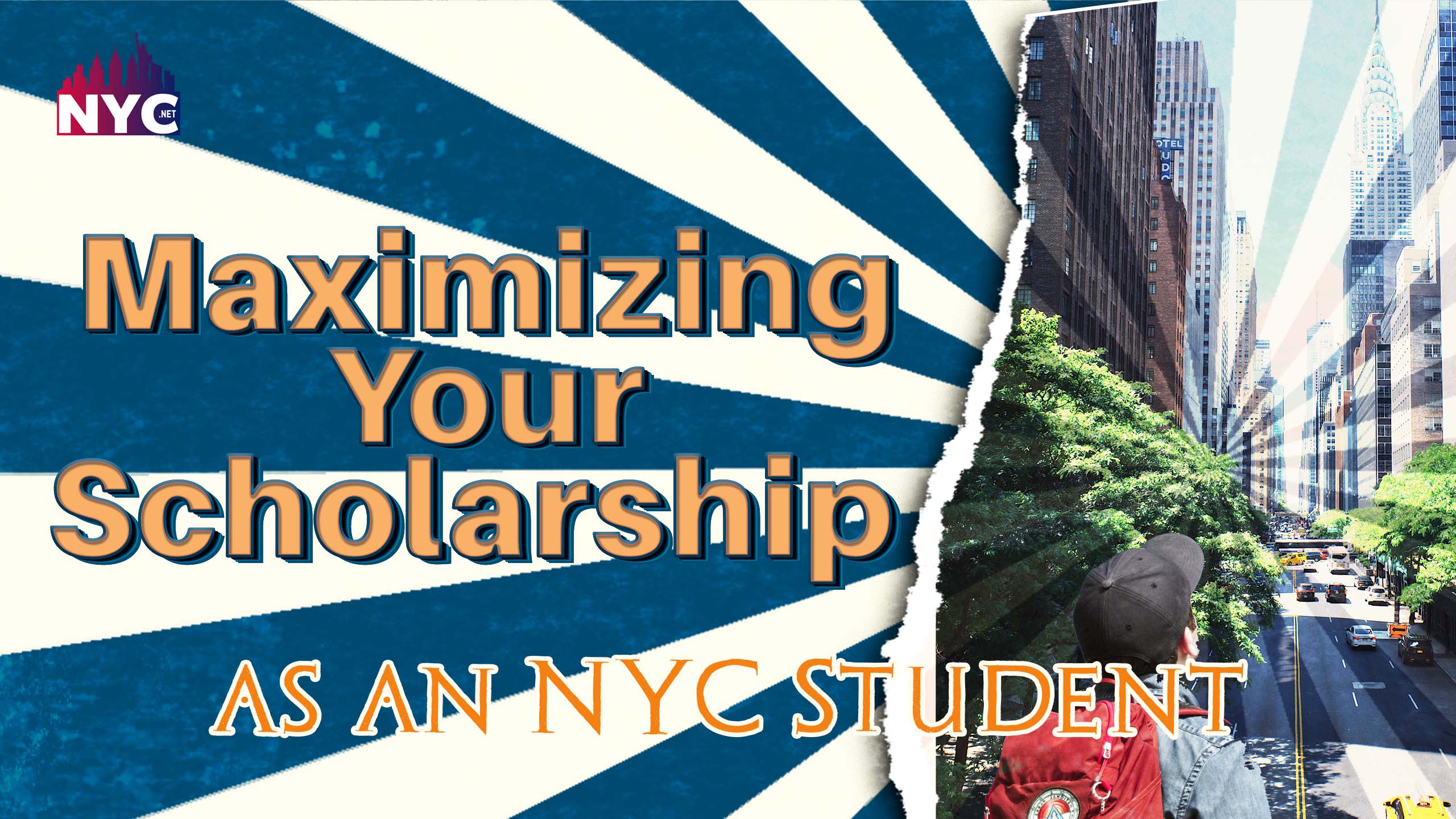 Scholarship Opportunities as an NYC Student
Scholarship opportunities are a great way to cater for your educational needs without compromising your other finances. Getting a good scholarship is like a free ticket to fund your education without taking on excessive student loans or burdening your family to pay off your tuition fee. Additionally, you do not only get a degree, but you get it from a renowned institute with a prestigious reputation to pave future paths in your favour. 
However, winning a scholarship is not a childsplay as the competition out there is rather fierce, and the chances are limited. Especially living in the educational herd such as New York City, where the world of scholarship is pretty vast but competing to get. But fret not; there is nothing impossible to get your hands on to. 
Having said that, there are specific steps that you can take to ensure your chances and maximise your scholarship opportunities as an NYC student. 
All we require from you is to focus on each step properly and not skip any, despite how irrelevant or insignificant it may seem. Hence, without any delay, let's explore in depth the possible ways to maximize your scholarship opportunities and get into your dream institute. 
Research, Research and Research:
Trust me when I say there is nothing more vital than research when finding good scholarship opportunities. It might be knocking at your door, and you wouldn't know how to access it if you haven't done your required research. Plenty of scholarship opportunities are available for NYC students, from individual schools to local organizations and even national foundations. Not only this, but numerous ways are also available upon which they are being offered. For instance, you might find an academic scholarship, while a need-based one might also be eligible. Moreover, you can try your chance at sports-based scholarships if you are super creative and excel at it. 
Therefore, once you get into the world of scholarship opportunities, you will see just how many dimensions you can take. However, you might lose that chance without proper research. 
As with most information today, the best way to research more about your scholarship opportunities is online through various websites, databases and search engines. Spend your dedicated time and find options that align with your academic achievements, extracurricular activities, and personal background. For more details, you may also seek help from your high school financial aid services, local communities, or scholarship seminars. 
Be Super Vigilant of the Eligibility Requirements:
Every institute and every scholarship has its specific eligibility criteria. Being an NYC student and applying for NYC scholarships, you might already be familiar with many. As an NYC student, you may also adhere to half of the NYC scholarship requirements. Still, it is always better to be super vigilant about such stuff prior to the application rather than regretting later on. Once you have identified the scholarships of your interest, pay close attention to their eligibility criteria. Ensure you meet all the requirements to maximize your chance of getting those scholarship opportunities. 
For instance, Some scholarships may require a minimum GPA, a specific study area, or involvement in certain extracurricular activities. Others may also need test scores, community services, or pay special heed to your statement. 
Whatever the case is, ensure that you are well-equipped and prepared because failing to meet such will only result in disqualification. It's too much of a risk to take, isn't it?
Apply Fast:
Missing a deadline is easily the most common mistake many students make. Be mindful that you not only miss a deadline, but you also miss a life-altering chance. Scholarships have deadlines. Opportunities knock on your door, but they are not here to stay. If you fail to grasp it, you miss it. 
The best way to ensure that doesn't happen and maximize your scholarship opportunities is to apply as fast as possible. Some scholarships even have early deadlines that you can easily miss. Applying early will secure your place, avoid your chance of missing out and also portray your striking interest and dedication to the scholarship committee. A Cherry on top, some scholarship committees prefer early applicants. Therefore, it is not something to take lightly. 
So, what are you waiting for? Start researching and applying for scholarships as early and fast as possible. This will also give you ample time to analyse the programs and prepare your necessary documentation properly. As an NYC student, you won't even have to hunt for international scholarships cause you already have the best scholarships in town. 
Don't Hold Yourself While Applying:
Winning a scholarship can be somewhat attributed to luck. It is quite a competition out there. You can only make sure enough, but at the end of the day, no one can guarantee who wins it. 
Don't be disappointed even if you don't win it at the first chance. There are many great scholarship opportunities available. The best thing you can do for yourself and your career is not to hold yourself while applying. Don't put all your eggs in a single basket and expect them to pay back. 
A part of maximizing your scholarship opportunities is clever work. Make sure to apply to multiple scholarship opportunities to increase your chances. There is no say to apply to only one; there is no hard and fast rule. 
If you are eligible, apply. There is no other way. Don't worry, even if it is too far away, like Brooklyn or upstate. Once you get the scholarship, you can always cater for your challenges. 
So keep applying and refining your application materials until you find the right fit.
Craft a Compelling Statement:
Your statement is how you present yourself to the world. In simpler words, you paint your portrait image for others to analyze. The more it mirrors your true self, the more naked you are to your weaknesses and strengths the more reliable it will sound. Most institutes and scholarships don't care much about your GPA or test scores; they want to know you. They care about who you are, what are your goals, what you are bringing to them and how their provided education will benefit them. 
This is your opportunity to shine. Essentially, you must craft a compelling statement to showcase your writing skills and demonstrate your commitment to the program. Put all your dedication, dreams, and passion for the field into that paper to write a well-written statement. Highlight your accomplishments. Make sure your statement is free of errors, grammatically correct and follows the pattern required. It is always recommended to proofread it multiple times. 
The best way to write your statement is through practice. Never write a statement once and submit it. It is always better to write prior and keep rechecking for further improvements. 
Get Letters of Recommendation:
Letters of recommendation are an integral part of your scholarship process. They are a way to let the institute know your competency and promise commitment from your side. Hence, you must get letters of recommendation from reliable and trusted sources to maximise your scholarship opportunities as an NYC student. Choose individuals who can speak for your academic achievement, growth, potential, skills, and character. Ideally, these individuals are better if they know you personally and can perfectly sketch your accomplishments. Also, be mindful of getting letters of recommendation before applying so you wouldn't miss any scholarship opportunities. 
Scholarship Opportunities for New York Students:
Specifically targeting New York Students, here are some of the best Scholarship Opportunities to consider: 
New York State Higher Education Service Corporation Tuition Assistance Program:
Here are the eligibility criteria for this program:
Local Residents of New York State for at least a year before the application

Graduated from Highschool or must possess an equivalent diploma

must maintain at least a C average while completing at least 12 credits.
First Responders Children Foundation General Scholarship:
The eligibility criteria for this scholarship are as follows:
Children of First Responders

Minimum GPA requirement: 2.7

Awarded on all merit-based, financial needs, and other achievements, including volunteer efforts or advanced abilities in sports or the arts.
NYS Scholarships for Academic Excellence:
Students must adhere to the following eligibility criteria:
Applicants who have graduated from a New York state high school with good academic standing  

Enrolled in any college in New York state are eligible to receive up to $1,500 in scholarship money a year for five years.
Final Thoughts:
There are many scholarship opportunities for NYC students if you explore the internet. You will come across many new every time you click. But nothing guarantees you a position in a renowned institute except for your own efforts. 
We are sure if you follow the steps mentioned above and embark on this promising journey, you will find your chances of maximizing. Scholarship opportunities are at your door; you must grasp them. It depends on how you do it.