Education
Navigating the World of Scholarships in NYC: Tips and Resources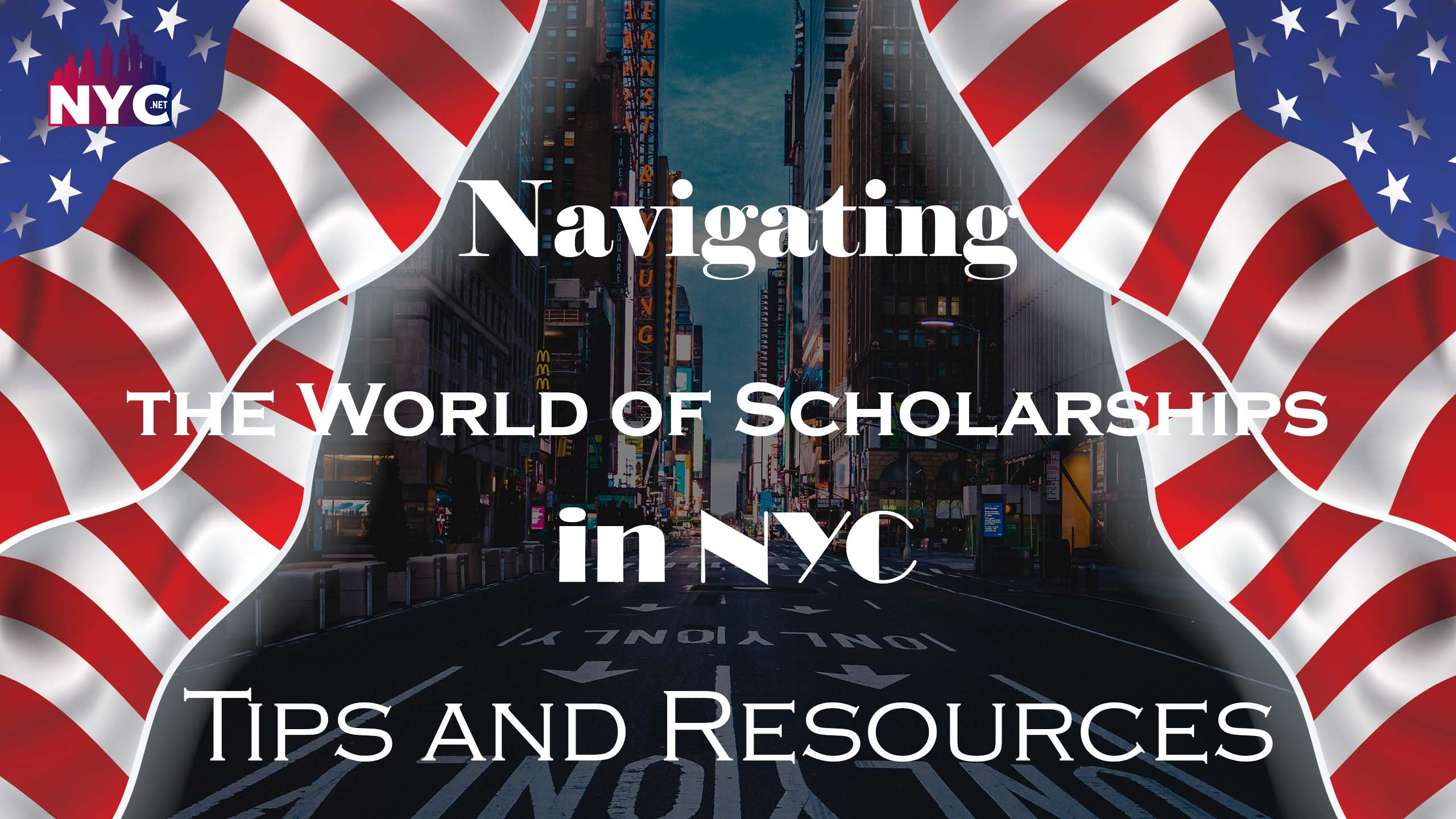 World of Scholarships
Navigating the world of scholarships can be overwhelming for students when the internet is drowning with possible opportunities, especially for NYC. Undeniably, New York City is the heart of universities offering many fully funded scholarships for national and international students. Everywhere, whether it is Google, Social Media herd, aka Facebook, Instagram, or your LinkedIn, will come up with their ads to strike your interest towards a new possibility. 
Under such circumstances, how does one stop almost pulling their hair out? Just as limited information can drown you down the drain similarly, excess information can be a curse sometimes. However, it doesn't have to be. You can control the outlook of the situation with the steering in your hand. 
Now, the real question is, how do you do that? Well, it's not that hard to crack the code. There is no hard and fast rule for everyone except one; know your way. 
If you were of the idea that you can dive into the world of scholarship and strike a good one all on the shoulders of luck, then I am apologetic for bursting your bubble. There might be an aspect of luck, but it is not all luck; It's how you tackle the process. 
Fortunately, we have some tips and resources to ease your way into the world of scholarships and help you navigate it smartly. 
Let's dive in without further delay: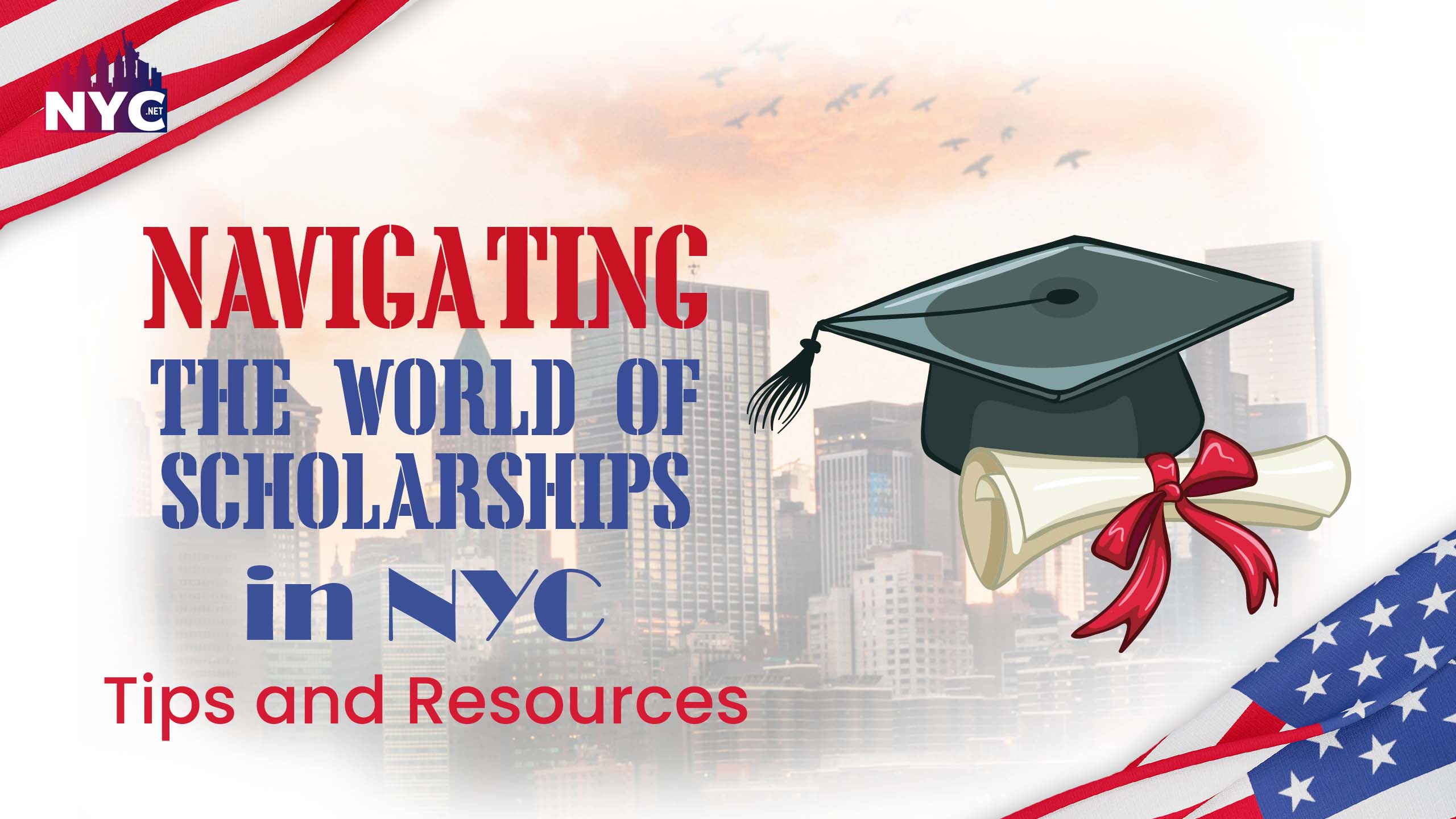 Know the Type of Scholarships:
As mentioned above, the internet world is striking with possible scholarship opportunities to the point it's almost overwhelming. However, it is only burdening when you don't know what types of scholarships to apply for. For instance, many scholarships are fully funded, while others may be only partially funded. Some scholarships might be government-based, whereas others are affiliated with universities. Scholars in NYC are widely distributed among various divisions, including academic, need-based, athletic, and more. For the sake of your convenience, here are some of the must-know scholarships you need to be aware of before applying:
Academic Scholarship:
As indicated by the name, these scholarships are solely based on academic performance and achievement. These are awarded to students with good academic records whilst taking into account their GPA, overall academic performance, and scores on tests like the ACT and the SAT.
Athletic Scholarships:
Such scholarships are specifically for students who excel at their chosen sports, whether a popular one likes football, basketball or less popular. These are also fully funded, covering all students' tuition fees and other requirements. 
Demographic Scholarships:
These are for people belonging to a specific group (i.e., women, LGBTQ communities, or even those students who are the first in their families to attend college). 
Financial Need:
Academically-promising students who are unfortunate of financial aid and require financial need can benefit from this. However, you must maintain a specific GPA throughout to avail of this.
Community Involvement:
You might be eligible for this if you are involved in community work or have extensive volunteering experience. 
Professional Interest:
Professional interest scholarships are more field-specific scholarships that are better for those who are already aware of what career they want to pursue. 
Local Scholarships:
Local communities, including non-profit organizations, churches, and civic groups, often offer scholarships to promising students who can't afford college.
Unique Scholarships:
Lastly, some scholarships are provided on a unique criterion like; drawing, sketching, art, writing, playing games, or your statement on various topics.
Now that you know the various types of scholarships, the next step is learning how to hunt them. Instead of diving into the world of fellowships in NYC blindly, here are some other tips and resources you can use:
Start with your School's Financial Aid Office:
There is no better guidance than your comfort area. Try contacting your school's financial aid office to learn more about the types of scholarships available and their eligibility criteria. They must have all the necessary information to provide you with. Moreover, they will also guide you along the road of application and preparation. 
Be Mindful of Scholarship Scams:
Scams are running all over the technological world. You would be surprised to know that even the real world is looting you in the face of fraud. Hence, be mindful of getting yourself into any such scam. No real scholarship, whether from NYC or not, will ask you to pay money to receive scholarships. Sure, some might require a specific application fee, but none will offer you a scholarship based on it over the phone. Therefore, run if someone calls or emails you to provide a scholarship. They are probably a scam. 
Use Scholarships Search Engine:
Scholarships search engines are by far the best tool that you can use to find suitable scholarships all over the world. Furthermore, if you need to target a specific area like New York, you can quickly get a wide range of New York Scholarships to apply to whatever suits you the best. 
Some of the best scholarship search engines are as follows:
Fastweb

Scholarships.com

Cappex
Attend Scholarship Workshops:
Check with your High-school office and other areas through social media or other platforms to get into scholarship workshops. These workshops will prove to be highly beneficial for you since they will help you locate the good ones, the application process, the necessary documents required, and how to draft your statement. 
Craft your Statement:
Many students neglect the importance of a well-crafted and adequately written personal statement. Your statement is your way of presenting yourself to the respective universities. It must be crafted to mirror your goals, determination, strength and dedication to benefit the university. To do so, you must practice before applying. No one can master it on their first go. Practice as much as you can and be naked in your application so that they can see the clear reflection of you as a person through the words you present. 
Keep track of Deadlines:
The world of scholarships is so vast that it gets almost impossible for a person to keep track of things. However, one essential factor that you must not miss is the deadlines. You can narrow down a hundred good scholarships, but it's only a waste if you don't keep track of its deadline. Keep a calendar with yourself, a notepad to note the deadlines of all the scholarships you are interested in and apply before it. Never miss an opportunity that is knocking at your door. 
Check with Local Scholarships:
Many local organizations, such as community centers, churches, and nonprofits, offer scholarships. Check with these organizations to see if they have any opportunities available.
Look for scholarships based on your background:
Many scholarships are available to students based on ethnicity, gender, or sexual orientation. Look for scholarships that fit your background and experiences.
Apply to as Much as you Can:
Lastly, don't hold yourself when applying to the world of scholarships. Instead, be open about it. Apply to as many scholarships as you can. It's not like it's of any loss. You never know what you will get a call for. The more you apply, the better your chances of getting one are. Be vigilant about the deadlines, requirements, and eligibility criteria and craft your personal statement according to the given standard, and you are good to go. 
Resources for NYC scholarships:
If you are an NYC student, here are some of the resources that you can seek help from:
The New York City Department of Education: The NYC Department of Education offers information on scholarships, grants, and financial aid available to New York City students.

The New York State Higher Education Services Corporation: The NYSHESC offers state-specific scholarships and financial aid information.

The New York Community Trust: The NYCT offers scholarships for students in the New York City area.

The Hispanic Scholarship Fund: The Hispanic Scholarship Fund offers scholarships to Hispanic students in the United States, including those in New York City.

The New York Women in Communications Foundation: The NYWICI offers scholarships to women pursuing careers in communications.
Final Thoughts:
Undoubtedly, navigating the world of scholarships can be overwhelming, but following the resources mentioned above and tips will make your path easier than before. There is no guarantee for anything, but efforts never go in vain. 
Keep applying, and remember it takes time and patience, but in the end, it will pay off! Good luck!