Education
Top Scholarships Available for NYC High School Students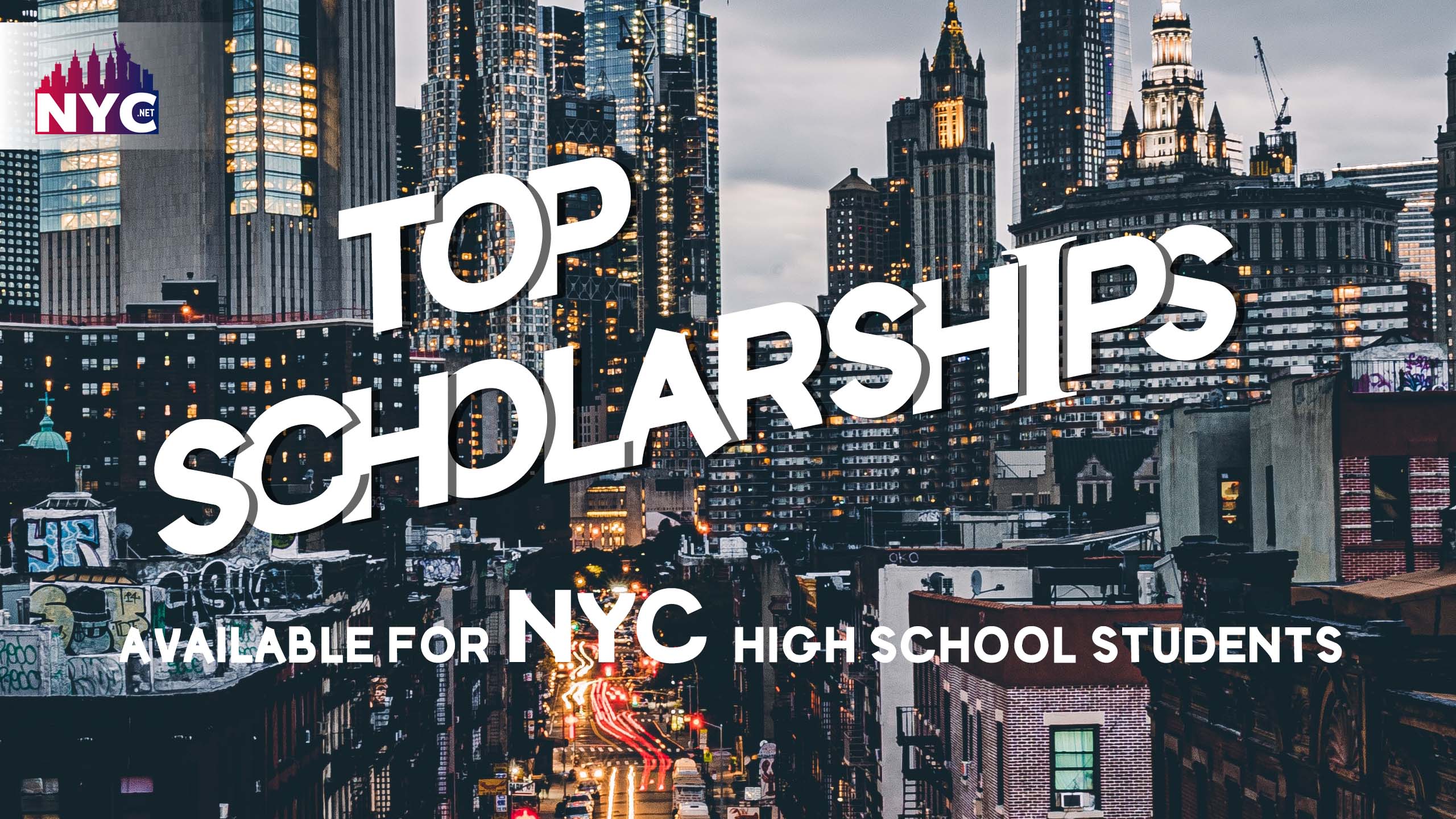 Top Scholarships Available for NYC
Finding some of the Top scholarships in NYC is easy to work. There are plenty of scholarships available at hand. The task is to avail them.
Colleges and Universities in NYC are one of the top worldwide. It is a state full of top scholarships, including two Ivy League institutions, two leading technology schools, and dozens of two-year and four-year public colleges and universities. Students who excel in their High Schools or anyone pursuing a degree in a particular area can find a place for them.
However, it comes with a price which is the price itself. Universities and colleges available in NYC are for sure top-notch, but they aren't so easily affordable for the majority. Therefore, it is wise to note that all of NYC's prestigious universities and colleges come cheaply. Many studies indicate New York has one of the state's most expensive public tuition rates. Moreover, it is also the house of one of the most expensive private schools anywhere in the United States. 
Despite the unfortunate fact, many top scholarships in NYC are available for high school students. 
Let's learn a little bit more and dig deeper into some of the top scholarships available: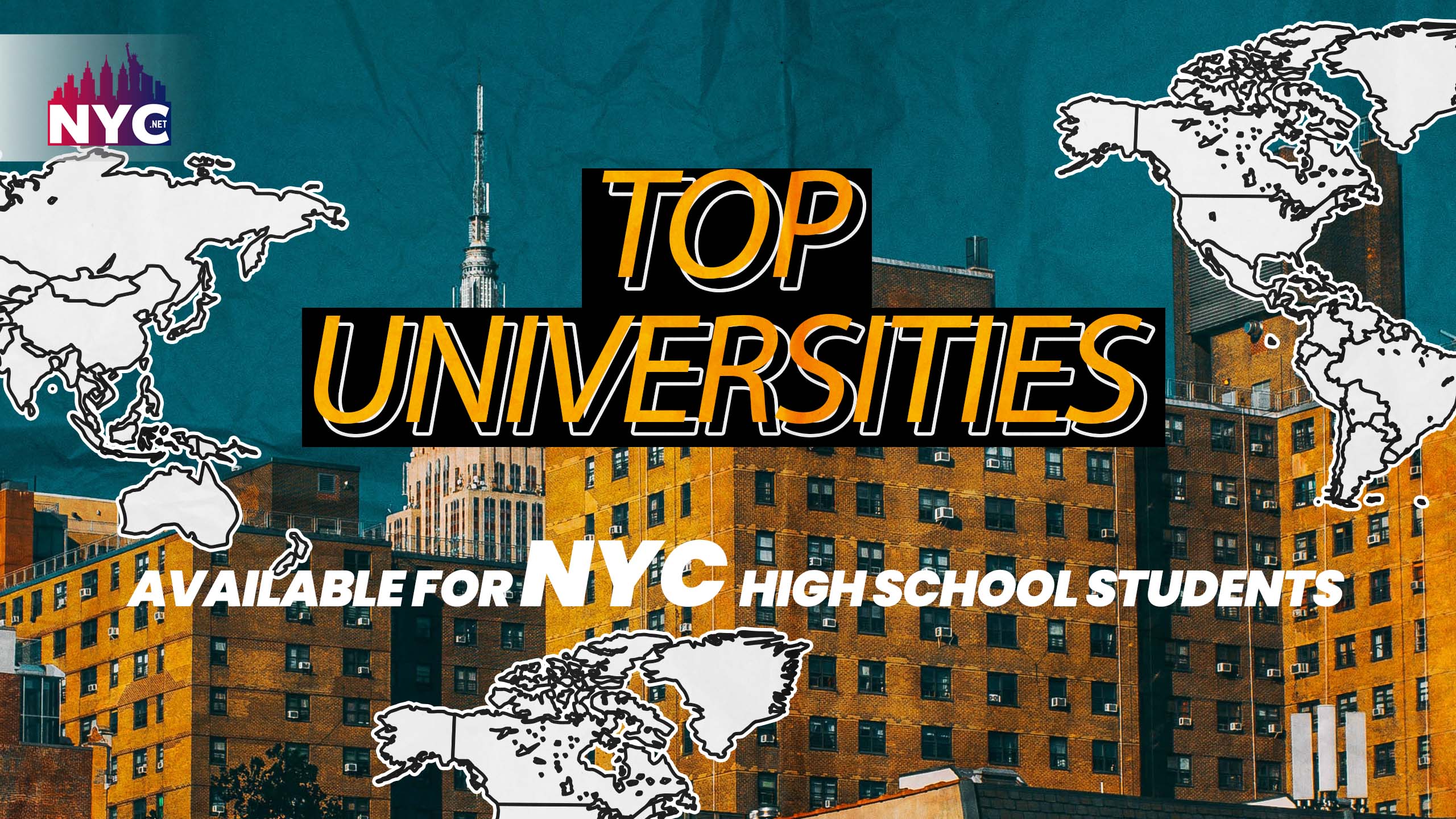 Why do you need a Scholarship?
Regarding scholarships, it shouldn't be a question of why. Yet, many people wonder if one would need a scholarship. What are its perks? What's the cost?
If you are one of those people who are still skeptical about the idea of winning a scholarship, then fret not; we can assure you of the best. 
Although many people are blessed with good wealth to get through college, however, many are not so lucky. 
Whatever the case, top scholarships in NYC are an excellent way to study at a prestigious university without spending a penny. Isn't that great?
Scholarships are free tickets to walk through the hallways and sit in renowned classes. It provides complete coverage of your tuition-free and your accommodation, curriculum requirements, and even air tickets for international students. Many even offer stipends and job facilities. However, it all depends on the type of scholarships you opt for. Additionally, both; fully funded and partially have their distinct advantages. 
On the whole, though, Scholarships are a great way to cover your higher education without putting much of a strain on your parents or your shoulders. You wouldn't have to cut back your wishes for fundamental rights. And the loss? There isn't any except that it requires time, persistence, good academic performance, and luck. 
Top Scholarships in NYC:
Now that we walked you through the importance of scholarships let's have a quick look at some of the top scholarships in NYC for High School students:
New York State Scholarships for Academic Excellence
It is one of the top scholarships in NYC available for high schoolers. It provides maximum financial assistance to outstanding New York high school graduates committed to a brighter future. Consequently, students' grades on the regent exams determine its acquisition. It is an excellent opportunity for high school students to apply immediately since it is their way to a reputed institute, all free. 
New York state scholarship for academic excellence only requires your academic excellence. If you have been a student of high academic performance, you might find your place here.
  Furthermore, 8,000 scholarships are given yearly, up to 2,000 scholarships of $1,500 and 6,000 scholarships of $500 to top scholars from registered New York State high schools. Not only this, but recipients can also receive other non-loan student aid. However, the cost must be, at most, the attendance. 
 Scholarships for Academic Excellence provide up to $1,500 annually for up to five years of undergraduate study in New York State. 
Eligibility Criteria:
High School Graduate

Students studying full-time or enrolled in an approved undergraduate program of study in a New York State post-secondary institution.

Must be a New York Resident

Be in a good academic position

Must be a U.S. citizen or a qualifying non-citizen
New York Water Environment Association Scholarships
As indicated by the name, this top scholarship in NYC advocates for environmental sustainability, study, and preservation. It dramatically emphasizes environmental studies and works to improve the environment. To do so, this scholarship offers an annual scholarship to students opting for either a B.S. or B.A. in environmental studies. 
While a whole sea of people apply for the opportunity, only 8 lucky winners win an annual $10,000 scholarship. Though the award does not renew, previous recipients are urged to reapply yearly. However, at least there is nothing wrong with trying out your luck!
How to Apply:
The application process requires a brief essay submission every February, a formal transcript, and a letter of recommendation. Moreover, Any certificates of achievement and volunteer work are always encouraged. 
Write A Play! New York City Playwriting Contest
Writers, this is your chance to shine. 
This opportunity is specifically for writers around the state to showcase their talent. This scholarship awards a single writer $1,000 annually as a courtesy of Young Playwright. If you have the urge to write and can write compelling storylines, then this is a must apply. 
How to Apply:
There is nothing out of the world to applying for this scholarship. There are simple rules to adhere to. For instance, to win this distinction, authors must write and submit a play as per their application. A committee then judges the written piece provided through several competitive rounds. Finally, they choose a winner, along with three runners, each spring. 
For participation and encouragement, all applicants will be invited to attend the formal award ceremony of the program, where the winner will be crowned. 
The Posse Scholarship Program:
Moving forward on our list of top scholarships in NYC, the Posse Scholarship Program makes its way into the list. It is an excellent opportunity for High school students who dream of studying in prestigious institutes and working to improve their future. 
Like many other scholarships, this scholarship provides full tuition, room, and board for high school seniors with strong leadership potential and academic achievement. It works to improve its student's future and aims to provide maximum financial assistance and educational support to encourage the well-being of its proud winners. 
Students are nominated by their schools or community organizations and selected based on their leadership abilities, academic achievements, and potential.
This is a chance one should take advantage of this!
The Gates Millennium Scholars Program:
While Top scholarships are always knocking at the door of students in NYC, it is common for many to get lost in the race of it. If you are overwhelmed by the number of scholarships and cannot decide on one, then I may have "the one" for you. 
The Gates Millennium Scholars program is a must, especially if you are a dedicated student with high academic achievement but cannot afford college. For all such high achievers with poor financial conditions, this is the one for you. 
 This scholarship is designed to support low-income minority students and covers the cost of tuition, books, room, and board. To be eligible, students must have a minimum GPA of 3.3, be U.S. citizens or legal permanent residents, and demonstrate leadership abilities and community service.
The Thurgood Marshall College Fund: 
Further to our Top Scholarships In NYC, we have the infamous Thurgood Marshall College Fund for you. This scholarship provides financial assistance to African-American students pursuing undergraduate and graduate degrees. To be eligible, students must have a minimum GPA of 3.0 and demonstrate financial need.
The Jackie Robinson Foundation Scholarship: 
This scholarship provides up to $30,000 over four years to minority students who show leadership potential, academic achievement, and financial need. To be eligible, students must be U.S. citizens, have a minimum GPA of 3.0, and demonstrate leadership abilities.
The Coca-Cola Scholars Foundation Scholarship: 
Last but not least, the Top scholarship is the coca-cola foundation scholarship, which has made its way to the international world. This scholarship provides up to $20,000 to high school seniors who demonstrate academic achievement, leadership abilities, and community service. To be eligible, students must have a minimum GPA of 3.0 and be U.S. citizens or legal permanent residents.
Final Thoughts:
While there are plenty of top scholarships for NYC students, however, it can be lazy to go through every one of them. With this guide, I hope you find your path eased. 
Good luck finding the best scholarships for you!