Education
Why Public Libraries Still Matter in New York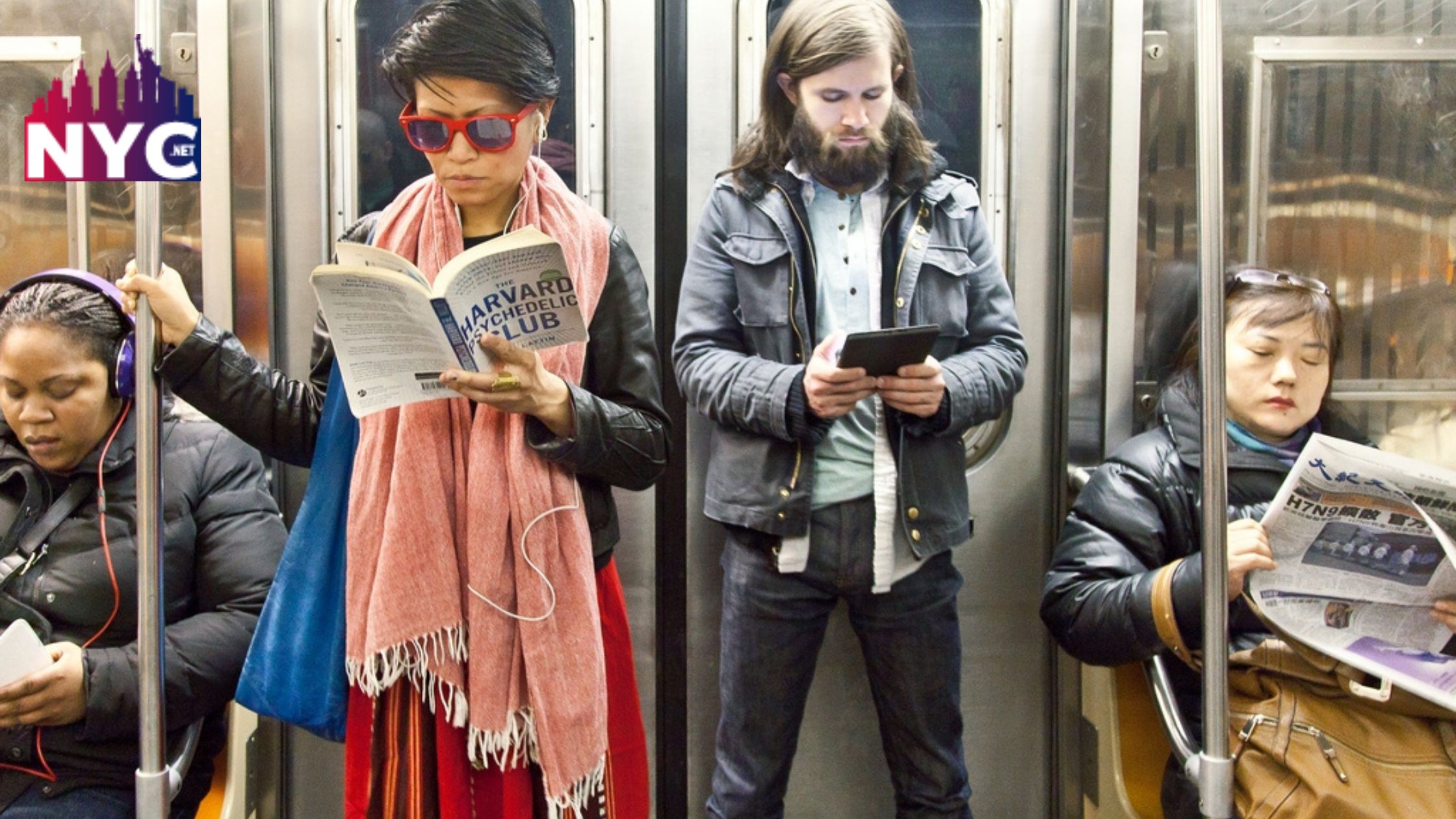 It's a fact that New York is a central hub for technology, industry, job opportunities, and the educational sector of the world. Like all other things, the educational sector is moving from books to digital devices. But do you think books can lose their worth? Even the technology world is moving fast. Moreover, everything is a click away. Suppose you want to search for some educational topic; you have tips for accessing complete information about the required topic.
But still, the questions remain here! The digital world lost the worth of books held in public libraries. Suppose libraries are still important for getting rich insights into information. In that case, you need to think right, and libraries play an important role in each country and city, whether New York or some other city.
It's a fact Public libraries can never lose their worth, no matter how much development has been made in the digital world. Libraries hold their specific importance that is important to serve society. Stick tight because we will tell you why libraries still hold importance even living in New York City. Let's dig into why public libraries still hold their worth in new york.
The Heart of the Community
Libraries have served as the heart of the community in the past, even in the present. As in ancient times, they are important for the society of important collections and documents. The public libraries of New York serve as the deceptions that attract students and scholars from around the world who love to learn. 
Moreover, public libraries are still a beacon of learning and scholarship, but they serve as much more. Amazingly it's a place where a job seeker can learn new skills and even search for employment. Plus, local entrepreneurs can host seminars. You cannot say that library is just a solitary learning place, but it's a space where people can collaborate and coke together as a community.
Public libraries also hold book clubs organized by librarians or provide meeting rooms for both online and offline discussion rooms. The most incredible thing that public libraries serve for adults is continuing education classes that can help them learn new skills for their jobs and education. Furthermore, public libraries offer crucial skills and training programs like virtual one and one consulting session and job applications supported by the New York public library. That enables them to provide the tools that adults can require to better deal with shifting employment trends.
Public libraries help innovations on a local level
It will not be surprising to say that public libraries are a driving force driving innovation as their abundance of resources is dedicated to meeting the community's changing demands. If we talk about local Business people and information seekers, many are the go-to places. As a result, public libraries in New York now offer perks bad benefits for both local and global news, genealogy research, and early and adult reading. 
Moreover, career development, information fluency, financial and health decision-making, immigration services, and much more services are offered to cope with the modern populace. Incredibly the rewinds summer reading programs are one of the most well-known initiatives created and provided by the New York public libraries.
In the past, public libraries in New York offered summer reading programs to urban pupils in the 1890s. The motive was to encourage literacy and reading as a lifetime habit for youngsters who were not required for farm work. Surprisingly, over 95% of the New York public libraries now offer summer reading programs, and some even are offered online.
Although the theme and aim of these programs are to cultivate the love of reading in youngsters, they support them in maintaining their reading literacy over the summer and make them reluctant readers while offering a variety of entertaining activities.
Libraries serve as universities
It is right to say that libraries serve as universities also. However, in this era where education is highly expensive, public universities in New York provide information and educational opportunities free of cost for everyone. No matter their economic status, public libraries make getting an education easy for even low-status people.  
Now let's talk about the scholar-facilitated learning opportunities offered by public libraries. In addition, libraries offer many classes and discussion programs, making education access easy even for the poor people in New York. Many online education courses, such as universal class database, are also offered. They are moving on if you are a person who can't go to the public library due to some personal reasons. Many public libraries offer remote opportunities for students to get educational offerings free of cost.
In addition, it gives access to education to every other person living in New York. The bookmobiles made database; many libraries go above and beyond to make their services available for every New York citizen. According to Polk County, the library system offers B-Mail, free-of-cost book-by-mail delivery services, and donkey-drawn carts deliver services to remote villages. These services offered by the public libraries make education and gaining skills free of cost and available to the New York citizens in the villages.
However, librarians know patrons only come to the public library to consume information. Still, they prove to be information producers as patrons go to public libraries to get knowledge and services that enable them to learn the need of the people who want to learn skills to edit Wikipedia. Moreover, it also helps to set up blogs, podcasts, create zines, and much more. 
Additionally, many public libraries in New York offers art or writing workshops and music room. So, people interested in learning art, writing, and music free-cost public libraries make their life easy by providing these opportunities as they will enable them to establish the finest careers in the future. Lastly, programs like Imagino in New York provide exciting models that take community partnership, creativity, and creation to the current level.
Libraries as Cultural Centers
The public libraries help give local artists a voice and access to non-mainstream viewpoints. However, public libraries strive to give collections and services that provide various ping of view and make local artists work closely. It's a fact that many location authors seek public libraries to promote and make their new books available. The services offered by public libraries like Overdrive allow local musicians to upload and make their work available to the public audience. Public libraries are abundant in local arts, from the art gallery at the newton free library in New York to the collection of zines at NYPL.
Moving on, public libraries provide opportunities for free classes that encourage people who want to pursue an artwork culture. The opportunities for children and adults in public libraries provide programs that range from simple craft programs to the finest art programs. The New York libraries offer many possibilities to study and comprehend art; examples include painting classes and creative writing workshops. The picturing new York program concentrated on New York art and art history.
Furthermore, access to art programs is provided for more than just the New York citizen who can afford them. According to Keith Richards, the public library is the great equalizer despite the costly concert and theatre tickets. The public library events are often free of charge, that makes enable to attend people who have even low income. Moreover, the great stories club introduces risk youth to literature. The amazing part is it's all free and open to the public.
Libraries help non-English speakers
A multilingual library like queens (N.Y.) public library is one way in which public libraries help non-English speakers see themselves represented in their communities. Furthermore, they also provide books that are absent in the English language. Moreover, some public libraries in New York offer bilingual book clubs that help all the community members recognize the depth of diversity in New York. The New York public libraries also help meet the diversity gap in New York, a multicultural city.
However, public libraries help provide opportunities for immigrants to convey with their new communities. As libraries are not only the gateway to provide immigrants opportunities to connect their families with resources, learn new skills, and meet new people in New York. The New York Public Library offers English as a second language classes and provides citizenship information to the immigrant. It encourages them to be welcomed in the new city plus enables them to learn a new language and skills and celebrate immigrants' heritage week.
Final thoughts
At last, public libraries in New York still matter a lot as they encourage providing free educational opportunities in new york to youngsters who can't offer to learn. They provide many programs related to art and music. Plus, they provide courses for the immigrant that enable them to converse with the New York citizen. Amazingly, all the courses offered by the public libraries of New York are free of cost. As New York is an expensive city to live in, these free courses enable many low-status people to learn skills free of cost, enabling them to develop the finest career in the future.