Education
Exploring New York Universities Scholarships for International Students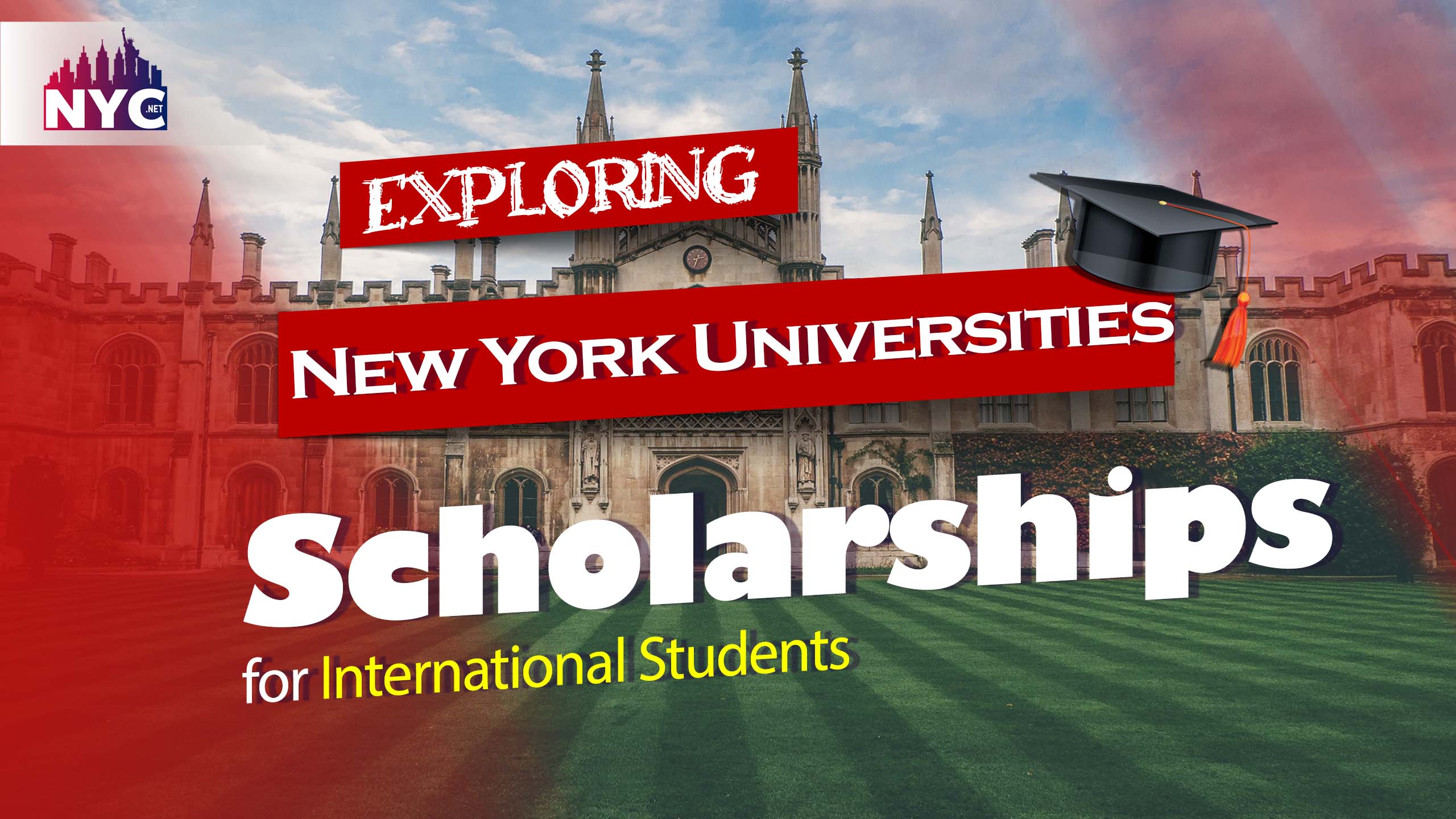 New York Universities Scholarships
Are you an international student looking to pursue your academic dreams in New York? With its bustling city life, top-notch universities, and thriving cultural scene, the Big Apple is a melting pot of opportunity for students worldwide. However, with tuition fees skyrocketing yearly, finding financial aid can often prove challenging. But fear not! In this post, we'll be exploring some of the best scholarships available for international students in New York universities that could help make your dreams a reality. Are you ready to discover what's out there? Let's dive in!
What are the different types of scholarships?
Many different types of scholarships are available to international students looking to study in New York. Here are just a few examples:
The Academic Merit Scholarship gets the students based on their academic achievements. It is one of the ways to get the New York universities Scholarship  

The Athletic Scholarship is available to students who excel in sports.

The need-based Scholarship gets the students who demonstrate financial need.

The diversity Scholarship is awarded to students from underrepresented groups.

The community service Scholarship is awarded to students who have significantly contributed to their community.
These are some ways to help you get the New york universities Scholarships.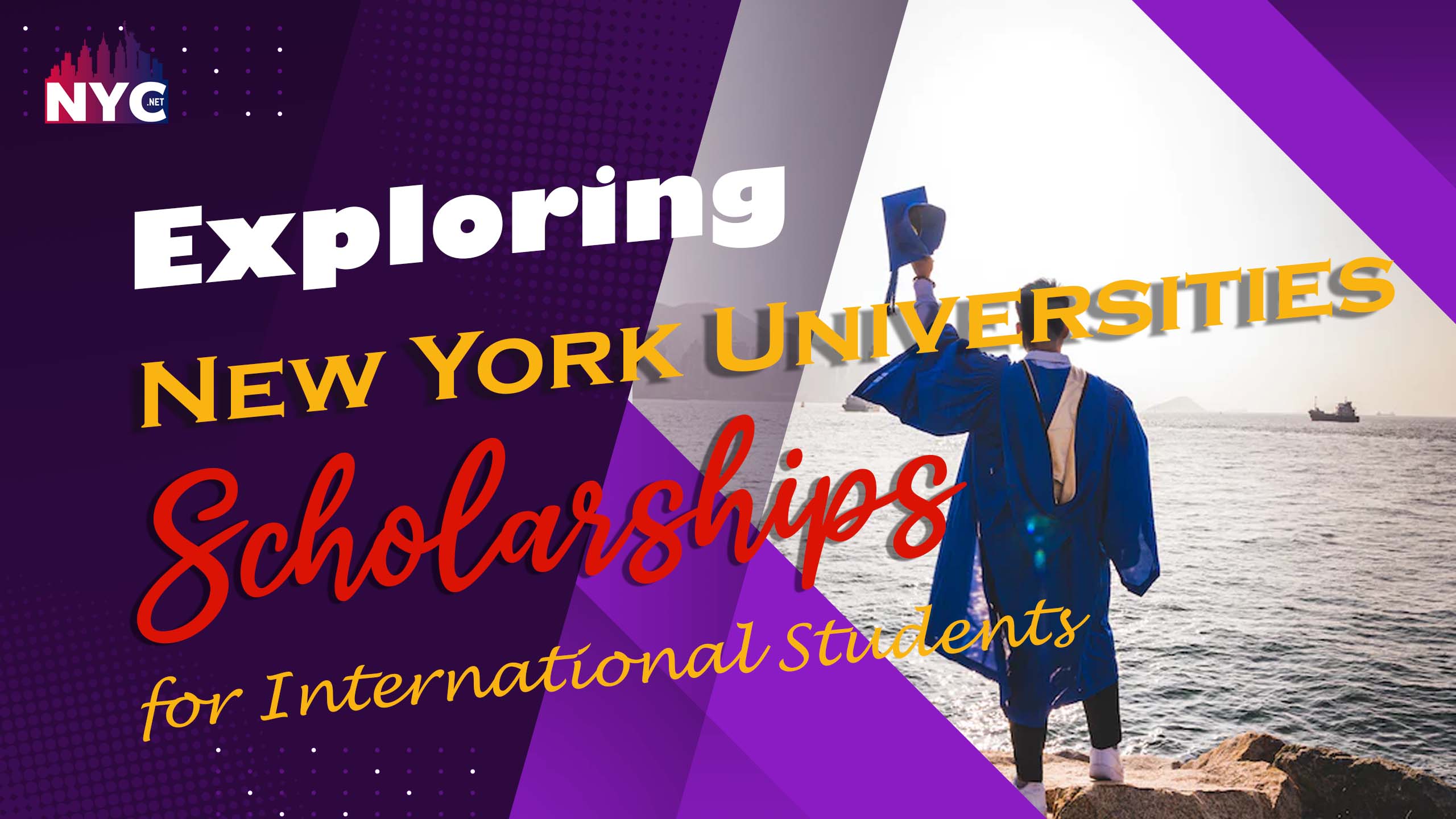 How do I know if I'm eligible for a scholarship?
There are a few key things to consider when determining whether you are eligible for a scholarship. First, check the requirements of the scholarship. Many scholarships have specific needs, such as being of a particular nationality or having a minimum GPA. If you meet the basic requirements, the next step is to check the application deadline and ensure you can submit all required materials before that date.
Finally, take a look at the selection criteria for the scholarship. This will give you an idea of what the selection committee will look for in candidates. You should apply if you feel you meet all eligibility requirements and have a robust application! The following are the things to remember to quickly get New York universities scholarships.
The Two Top New York Universities Scholarships to Offer
One of the top universities that offer unique scholarships for international students is the following. 
The first comes to Columbia University.
It is one of the best international private universities available in New York City. It is ranked as one of the best universities of 2023 in the world.
Moreover, every other student wants to study at this university with a significant scholarship. Columbia University offers excellent scholarship opportunities for international and national students. Moreover, they have many popular programs. The students can choose the programs according to their desires. The most fantastic thing is you can also get great scholarships in your desired programs. Plus, one of the most important is your eligibility for the scholarship.
The following university comes to NYC university.
It is also one of the best universities in New York. It offers excellent programs with great scholarship opportunities. However, the university is famous for its social sciences, fine arts, nursing and dentistry programs.
Plus, if you dream of studying in one of the programs. NYC is one of the best universities with great scholarship offers.
Additionally, it's a private institute. The only thing that matters here is how to be eligible for the scholarship. Keep reading to get the details on how to get the scholarship in your desired programs.
However, need a base, merit base, and financial aid-based scholarships are available in the top two universities in New York.
Suppose you want to fulfill your dreams of getting a scholarship to your dream university. Then keep on reading. We will provide you with detailed information about getting your dream scholarship.
Financial assistance for international students.
There are many financial assistance available for international students. Also, your help with this assistance to finance your education in New York.
The first comes to agh khan.
It's best for students who live in Asian countries. Moreover, you can get financial help from agh khan. It's a fantastic institute which provides the best scholarships if you want to study at one of the best universities in New York.
Now comes the Fulbright program for financial aid for your education. However, the enrollment policy varies. It depends on which country you come from. However, it also helps you to get a scholarship to your dream university in New York.
MPower Global Citizen Scholarship
It is another fantastic scholarship program for international students. It also provides scholarships to international students. You can also get financial aid from them. They provide approximately $2,000 to $10,000 amount. If you are eligible, you can also get financial assistance from this institute.
Plus, these programs can help you get New York Universities Scholarships.
What are the benefits of New York Universities Scholarships?
There are many benefits to scholarships, especially for international students. Scholarships can help cover the cost of tuition, fees, room and board, and other expenses. They can also help you stand out when applying to colleges and universities. Additionally, scholarships can allow you to study in a different country, make new friends, and learn about new cultures.
That's how beneficial New York Universities Scholarships are for international students. 
How to apply for scholarships
For international students studying in the United States, scholarships can be a great way to help finance their education. But how do you go about applying for scholarships? Here are some tips:
Start by doing some research. There are many different scholarships, so finding ones that fit your specific circumstances is essential. Look for scholarships that the school offers you're interested in and any based on your country of origin or field of study.

Once you've found some promising scholarship opportunities, it's time to start filling out applications. Ensure you read all the instructions carefully and provide all the required information. If you're unsure about anything, don't hesitate to ask for help from a counselor or teacher.

When writing your essays or personal statements, be honest and tell your story in your own words. This is your chance to show the scholarship committee who you are and what makes you unique. So don't be afraid to let your personality shine through!

Finally, don't forget to proofread your application before submitting it. A few typos could mean the difference between getting a scholarship and being passed over, so take the time to make sure everything is perfect.
Following these tips should help you improve your chances of getting scholarships for studying in the United States. So get started on your research today, and good luck!
Tips for writing a scholarship essay
When it comes to writing scholarship essays, there is no one-size-fits-all approach. However, there are specific tips and tricks that you can keep in mind to make the process a little easier. Here are some of our top tips:
Start early: This is probably the most crucial tip on the list. The earlier you start working on your essay, the more time you will have to perfect it.

Be clear and concise: When it comes to scholarship essays, less is often more. Ensure your writing is clear and concise, without unnecessary fluff or filler.

Know your audience: Remember who will read your essay and tailor it accordingly. For example, if you're writing for a scholarship panel of professors, you'll want to use a different style than writing for a general scholarship application.

Proofread, proofread, proofread: Always proofread your essay before you submit it. A few minor errors can easily make you look careless or unprofessional, so it's worth extra time to ensure everything is perfect.
How to Apply for Scholarships as an International Student
As an international student, you may struggle to finance your education in the United States. However, several scholarships are available to help you pay for your studies. Here are some tips on how to search for and apply for scholarships as an international student:
Use a scholarship search engine: Many online scholarship search engines can help you find scholarships that match your specific criteria.

Ask your school's financial aid office: The staff at your school can help you identify scholarships for which you may be eligible.

Contact the U.S. embassy or consulate in your home country: The U.S. embassy or consulate in your home country may have information about scholarships offered by U.S. universities or other organizations.

Search online: A simple Google search can yield many results for scholarships for international students studying in the United States.

When searching for scholarships, consider all eligibility requirements: Many scholarships have specific needs, such as being a particular nationality or having a certain GPA, so read the eligibility requirements carefully before applying for any scholarship.
Conclusion
As you can see, many New York universities' international student scholarships exist. Whether you're coming from abroad or just looking to stay in the city, these scholarships can provide much-needed financial support and a chance to explore New York City's higher education world. With its diverse population and array of opportunities, studying at one of these universities will surely be an unforgettable experience that will open up doors during your studies and beyond.
FAQs
What are New York University's scholarships for international students?
Every other university in New York is available for international students with scholarship programs.
How can I determine my eligibility for a New York university scholarship?
You can check the New York university eligibility on their website and their admission criteria.
What are the requirements for a New York university scholarship?
Every university has its own specific deadline. Do check the professional websites to confirm the deadline.
How do I apply for a New York university scholarship?
By following the criteria mentioned above, you can apply to any university in New york.