Sports
The Evolution of Sports Betting in New York
Evolution of Sports Betting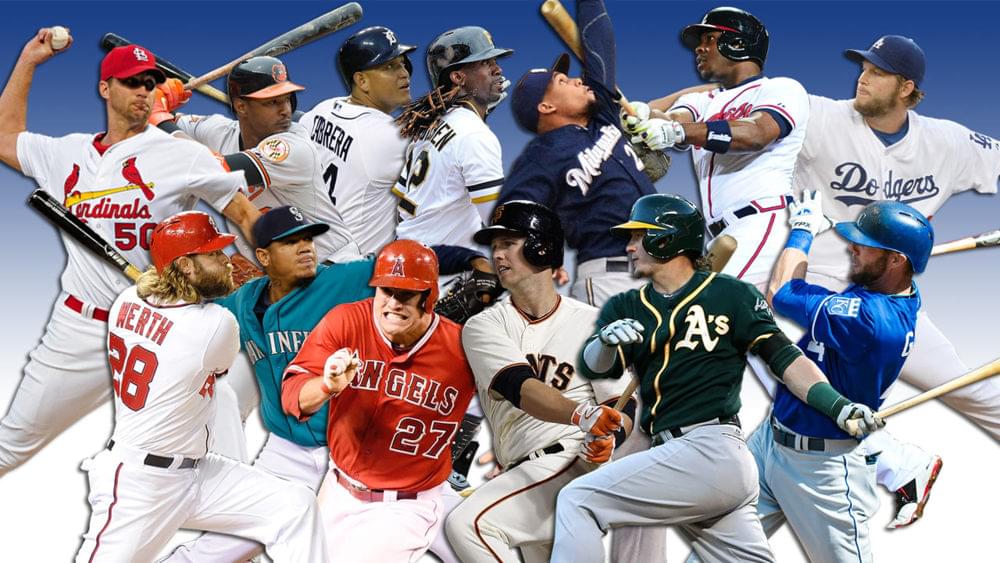 The love of sports Betting is one of the most widespread and well-liked pastimes among Americans. Almost every home supports a team, whether it is professional or collegiate. Millions of people watch major sporting events like the Super Bowl yearly, which are celebrated as national holidays. But it appears that the emphasis has switched recently.
 The idea of sports betting, a thorny topic that has exceeded economic expectations recently, was brought about by the popularity of sports. The Supreme Court of the United States allowed sports betting in 2018. A 1992 federal legislation that prohibited commercial sports betting in most states was overturned by the Supreme Court, allowing access to the estimated $150 billion in illicit bets on professional and amateur sports.
 This significantly increased governmental funding in sports gambling overall and influenced many facets of professional sports.
Evolution of Legal Sports Betting
 Early 19th-century sports betting centered chiefly on horse racing; there was no such thing as a spread, and visiting a Las Vegas casino was necessary to place a legal bet.
But in recent years, betting on sports has expanded to include baseball, football, and basketball.  And when sports betting became federally legal, states gradually got more involved in this precious sector, eventually teaming up with their regional, statewide casinos to support these state-owned bookmakers. Legalizing's sports betting had such a significant effect that the amount wagered quadrupled in only one year, reaching an all-time high of $52.7 billion in 2021.
 Although many others participate in illicit sports gambling books, this money is recorded and legal, so theoretically, the total is much more significant. Given the size of the stakes, what areas of the sports industry are being affected, who stands to gain from this new betting landscape, and who will inevitably lose out?
Understanding sports betting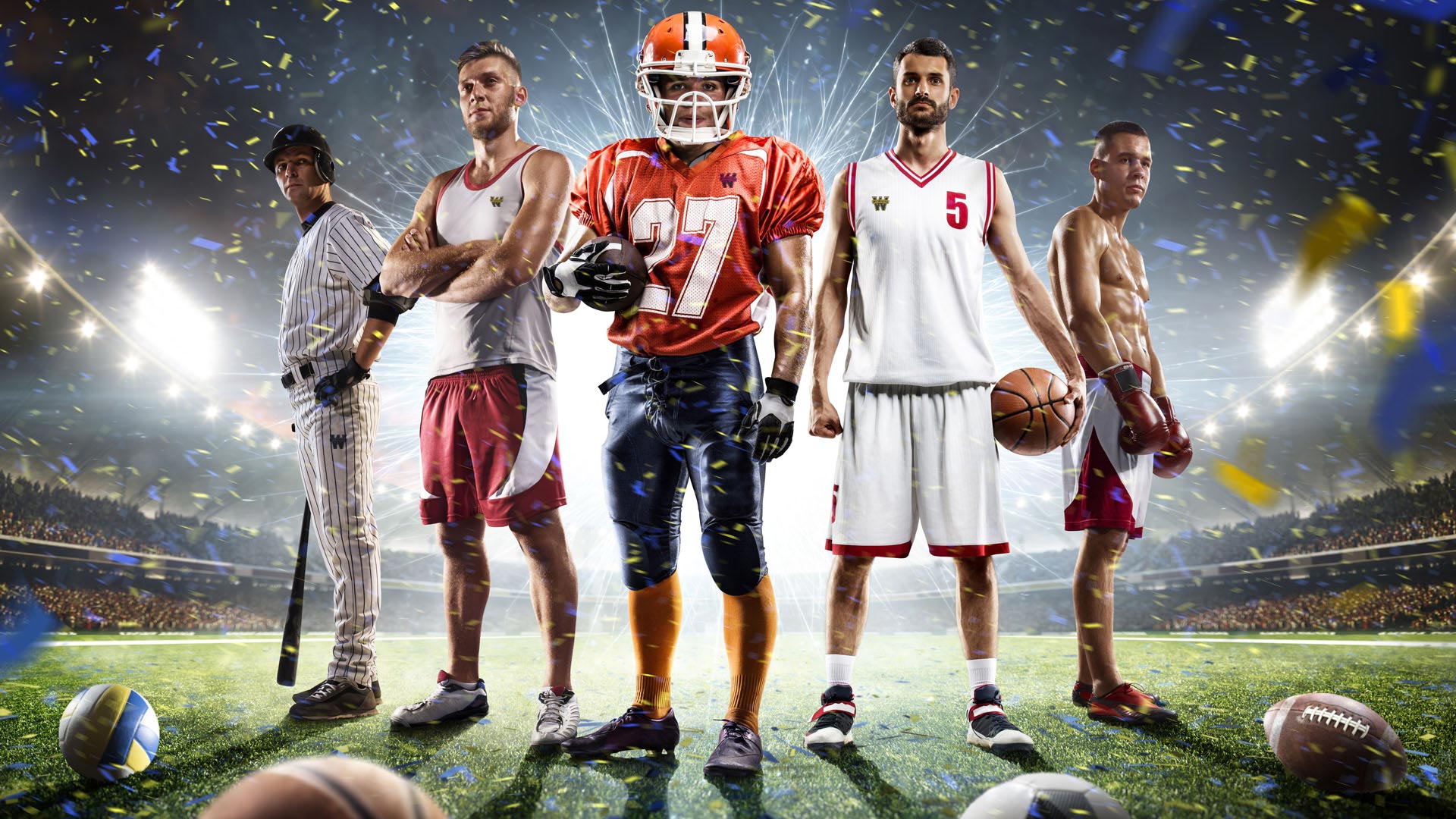 It might be challenging first to comprehend what people are betting on and what "the lines of the game" actually imply when it comes to sports betting. The spread, money line, and over/under are the three most popular. The skill levels of each team determine these points and the inclinations each has in gaming based on previous performances.
 The over/under indicates how many points will be scored during the game, while the spread indicates how much the better team is predicted to win. The money line suggests how heavily the team is favored to win the game straight up. Before placing actual bets, it's critical to comprehend how to gamble and how the odds are calculated. For instance, if you wish to bet on the New York Yankees to win a game against the Boston Red Sox, you would do so on the Moneyline, which varies for every game. Since the game is expected to be tight, the Yankees are favored by -120, meaning you must wager $120 to win $100 on that wager[1].
Its Legalization
 The legalization of sports betting has greatly aided the expansion of gambling. When the law was initially approved in June 2018, there was about $300 million in gambling revenue every month, as opposed to almost $7 billion in October 2021.
 The introduction of legal sportsbooks and the collaborations between well-known local casinos and online platforms are directly to blame for this surge of almost 20 times. Sports betting used to have a bad reputation before it was legal, but today it's something that many fans and onlookers are interested in, sometimes even more than their local teams.
Popularity
Over the years, organizations and media partners have witnessed a significant increase in the number of television viewers and attendance rates among fans. A large portion of this is related to the growth of sports betting, as approximately 50% of all bettors watch a game daily. There are now 2% more people watching altogether, a significant rise in the number of individuals watching more each year. However, more than simply viewing is growing. The NFL saw an increase in revenue of a few billion dollars.
Sports clubs and leagues have adopted sports betting to make money, increase attendance numbers, and increase broadcast viewership. As ESPN has recently started airing shows solely on making game predictions and discussing spread lines, pregame news broadcasts are also grabbing a piece of the sports betting action. It is an apparent shift since the concept of being a devoted supporter of only one club has vanished.
Supreme Court Decision
 Sports gambling has been around for a while, but it only recently became legal in states thanks to a Supreme Court decision. Since then, it has grown into a multibillion-dollar business. The industry's popularity has skyrocketed thanks recently to the incorporation of online gambling sites, alliances between casinos and professional sports teams, and the federal legalization of sports betting. The most recent annual sports betting market reached $71.53 billion in 2021, a $5 billion increase in just one year, and is anticipated to be valued at over $140 billion by 2028.
The rise of sports betting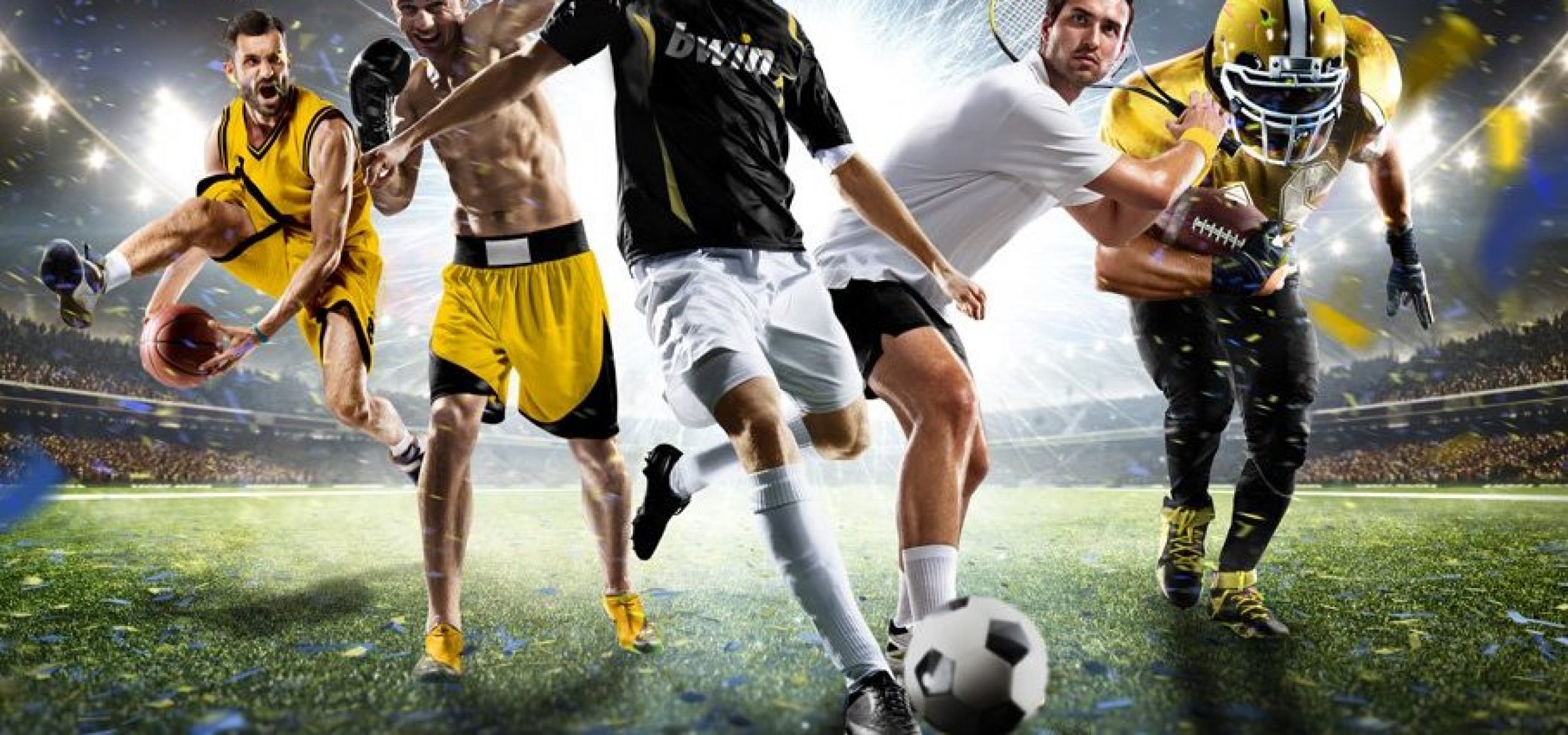 The federal ban on sports gambling was lifted by the U.S. Supreme Court on May 14, 2018, allowing each state to legalize the activity, which had been prohibited since the early 1960s.
 As the market for sports betting was expanding and the economic benefits of the government becoming involved were too great to resist, this move was eagerly expected. The first few states to pass legislation approving the legalization were Delaware, New Jersey, and Montana as states rushed to do so. The capacity to manage the taxes it comes with it was a critical factor in states legalizing's sports betting. In the first month after sports betting became allow in New York, $1.5 billion was gamble. The $70 million in taxes were collect over a single 30-day period.
Initial Stage
The head of sports betting content at SB Nation, David Fusillo, analyses the economic effects in some of the initial states.
The state with the most revenue, $25.1 billion, is New Jersey. Pennsylvania is third with $13 billion, Nevada is second with $22.6 billion, and he stated. Each state's taxing power enables it to significantly enhance funding for initiatives like youth sports, public works, and education. The legalization also makes it possible to regulate gambling more tightly.
The estimated annual loss from illicit sports betting is close to $150 billion, a sizable portion of the total projected wagering over a year.
Regulatory Phase
States may now monitor and regulate wagering quantities, allowing them to tax the money and help the economy.
The availability of sports betting has significantly risen along with its legality. Through registered websites with affiliate casinos like Draft kings or Findel, online sports books have allowed fans to wager and gamble from the comfort of their homes using personal computers.
"All sportsbooks want to increase their customer base as soon as possible. As they expand into new areas and also to position themselves for when states like California and Texas finally go online, Draft Kings and Findel have invested a significant amount of money on client acquisition", according to Fusillo.
The significance of this is that it eliminates the need for customers to travel to their neighborhood casinos to place sports wagers. Instead, they can do it quickly and easily online using a laptop or mobile device.
 In 2020, Draft kings reported $644 million in income from their online sports books, an increase of over 50% from the previous year.
On the Rise- Last phase
The accessibility of online betting appeals to many players, and revenue figures demonstrate that popularity has consistently grown as online betting has gained prominence.
"We know people gamble, but while it was prohibited, nobody could have a good idea of who did what and how to possibly convert consumers." Explained by Fusillo.
It's a relatively new program that has gained appeal with the gambling audience, giving the network's viewership rates an almost 30% boost. The extensive sports networks, like the states, want a piece of the sports betting fever and show signs of expanding their gambling portions as the popularity grows.
Illegal vs legal sports betting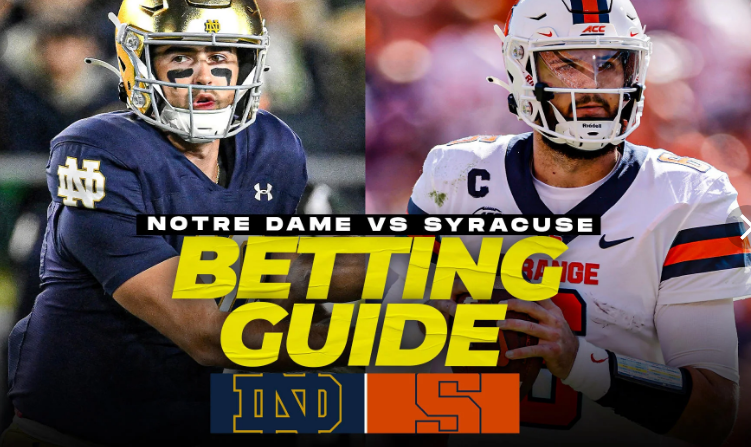 Before 2018, there were no legal sports betting in the US. The going was tough for folks to elude the system's checks and balances to bet on game lines.
Fans started to make websites that allowed them to wager on the game, even though gambling was against the law. 
The user would wager according to how much credit they had remaining on the website, which would be based on a predetermined credit. Someone known as a "bookie" would manage the finances and monitor the bets to keep track of everything on these websites.
It was reveal that a system still entirely unlawful was making hundreds of billions of dollars.
Legal Stage
 After sports betting became allowed, the unlawful portion was determine by the bettor's location. The method the government believed they were better qualified to regulate. A local "bookie" who collaborates with over 50 individuals on his illicit sheet is someone aware of the distinction between operating legally and illegally.
Mike, a fictitious name used to protect his identity, discusses what these variations may be.
Because there are no restrictions on where you can place bets and no agreements with any licensed casinos or sportsbooks, my book is essentially unlawful. Although not all 50 states have permitted online sports betting. You may easily create an account with my book from any location by logging in.
 People may place wagers on any game they choose, from any location. Using Mike's internet platform, and no taxes are apply to their winnings.
"Since it is done through a website rather than a casino, it is also unlawful because neither I nor any of the clients on the book are subject to taxes. The essential point is that you may wager in jurisdictions where it is prohibited and that your gambling benefits just you". claims Mike
Online Implementation
The government's problem with these is that they can't benefit from the sales of these online publications. Which has prompted many investigations to restrict these online platforms.
 These platforms continue to be unlawful due to a lack of regulation. They given the amount of money wager, the government cannot afford to overlook this sector. The adoption of internet betting has led to a massive rise in illicit betting, particularly in recent years. When enthusiasts have prefer not to disclose their gambling habits to the authorities.
 The most convenient and accessible way for people to place illicit bets is online. They may frequently get paid using well-known applications like Venmo or Zella. The door to illegal betting of sports is now wide open. The ease with which regular citizens may use these internet services will continue to be a headache for the government as it loses billions of dollars in annual tax revenue[2].
Participants' Advantages
The benefits of sports betting go beyond only being advantageous to an individual or a team financially or economically.
 Sports betting unquestionably contributes to the headlines and excitement surrounding teams or events that wouldn't otherwise receive the same attention. People betting on completely arbitrary and weakly contest teams. Because that is what is shown on television has become a running joke, yet there is a benefit to this. According to the NCAA, the percentage of viewing between major and mid-major competitions in college sports is far below average.
 According to Lizzy Cochrane, who managed social media for Barstool Sportsbook during the summer of 2019, sports betting makes all teams more well-known.
 If anything, Cochrane added, "it provides fans a reason to watch these games. Lends attention to lesser market clubs that don't receive any prime-time coverage." "The viewership numbers grow, and the exposure surrounding the players will increase as well, creating an overall excitement for so many of the teams that wouldn't have originally been spoken about if it weren't for sports betting."
 Cochrane observed the disparity in the games being cover while working part-time at the well-known Barstool Sports. She would examine some of these teams.
Partnerships between casinos and professional sports organizations are another advantage
 The presence of sports books in locations like stadiums and neighborhood pubs has recently expanded. A notable example is the installation of the Caesars Sportsbook. Restaurants at Chase Field, the home of the Arizona Diamondbacks.
 For the 2018 season, a 20,000-square-foot restaurant. Sportsbook will be open within the stadium thanks to a partnership between Caesars Sports and the well-known chef Guy Fieri.
 Fans can wager on the game while attending it. Which is a significant step toward integrating sports betting into professional sports. The wagering sums and the partnership with the well-known casino will allow the stadium and the Diamondbacks organization to profit.
Rise of Collaboration and viewership Benefits
Sports betting offers much more benefits than previously anticipated. It has produce a situation where viewers are growing, collaboration is expanding. Individuals are getting more knowledgeable about smaller teams.
Concluded
 Finally, it has taken a long time for sports betting to grow and become famous. The American public is so passionate about and involve in its sports that. They are more than prepare to go further and contribute their own money to it.
 It's not the same as purchasing a team-sponsored shirt or a pack of baseball cards in the hopes of drawing your favorite player. But uniquely, it also creates a link between the spectators and the collegiate or professional sports going on around them.
 Even though it has only been legal for four years. This business is one of the most lucrative and is developing at a phenomenal rate. A perfect storm has been create for a multi-million dollar business to build. Expand into a multi-billion dollar one due to the significance of the legalization and introduction of online sports betting.
 Sports betting is here to stay; it's more likely to get more significant as it goes smaller. Professional clubs and collegiate-level clubs are perfectly prepare to profit from it.
References
[1]  Ricky Wegryn, 2022, The Evolution of Sports Betting in New York by nysportsnation [https://nycsportsnation.com/2022/10/20/the-evolution-of-sports-betting-in-new-york/]
[2] Ty Stapleton, The evolution of sports betting by cofcexplained[https://www.cofcexplained.com/post/the-evolution-of-sports-betting]